This month is full of reasons to stock up on festive dinner recipes. Sure there are special meals to be shared on Christmas and Hanukkah, but there are also the nights when out-of-town family arrive and when the neighbors (and their 10 kids) come over for dinner. To take a little stress out of hosting, break out your slow cooker or Instant Pot to make any one of these 10 holiday dinner recipes. That way, you can sit back, relax, and enjoy the company.
Top: Slow Cooker Beef Bourguignon at The Recipe Critic |  Slow Cooker Balsamic Pot Roast at Joy of Sunshine
Related: A quick guide to the buttons on your Instant Pot. (So much easier than that manual!)
Holiday slow cooker recipes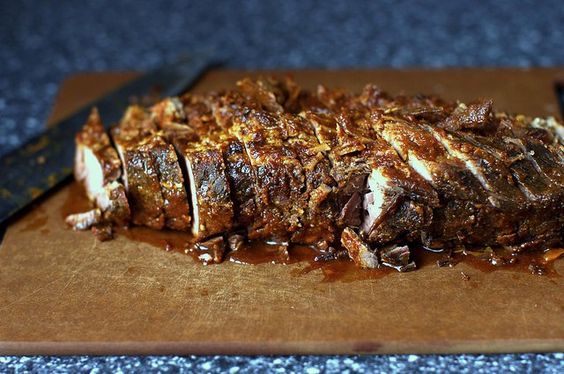 This mouthwatering Tangy Spiced Brisket at Smitten Kitchen would make a memorable Hanukkah or Christmas feast. The clincher for me is the incredible sauce and the fact that this can be made in the slow cooker a day in advance.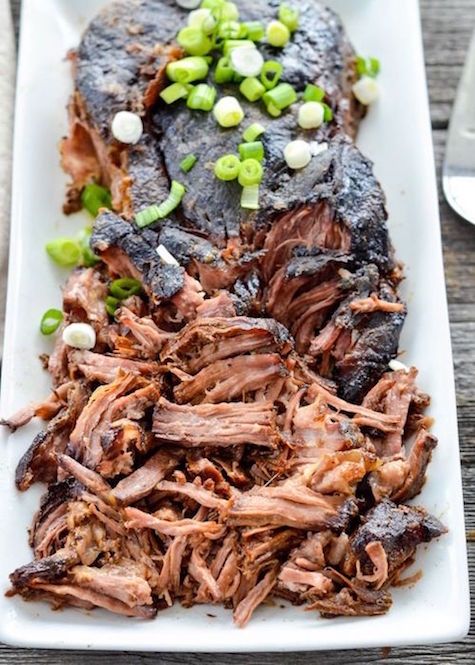 The Slow Cooker Balsamic Pot Roast at Joy Food Sunshine is the perfect main dish for a crowd. This beautiful roast gets a slow overnight cook with little more than a simple rub and balsamic sauce. It's a no brainer; just don't forget to use a high quality balsamic vinegar.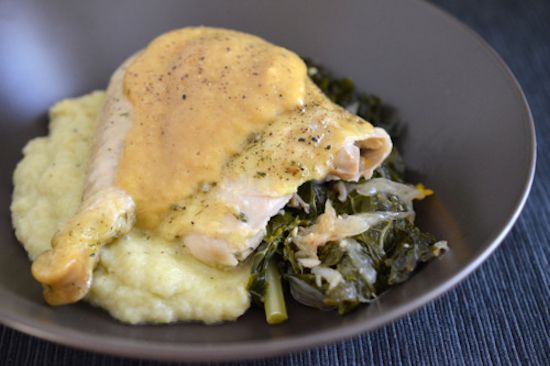 I have to give Michelle Tam at Nom Nom Paleo some love because her Slow Cooker Roast Chicken and Gravy is a recipe that we all need in our lives. My cousin, who is obsessed with this and has even adapted the recipe for her Instant Pot, told me that she serves this on school nights and when hosting guests, all the same. Just know that this doesn't yield a typical crispy-skinned bird, but you won't miss it once you taste the gravy. Note: If you don't have ghee, just use regular unsalted butter.
Related: What is an instant pot and do you need one? (We think, yes.)
For a delicious and wildly easy Christmas dinner, opt for the Slow Cooker Maple Brown Sugar Ham at Mel's Kitchen Café. Keep it simple by serving this with biscuits and roasted vegetables or sautéed green beans. The directions suggest a cook time of 4 to 5 hours, but I would start checking after the 3 ½ hour mark.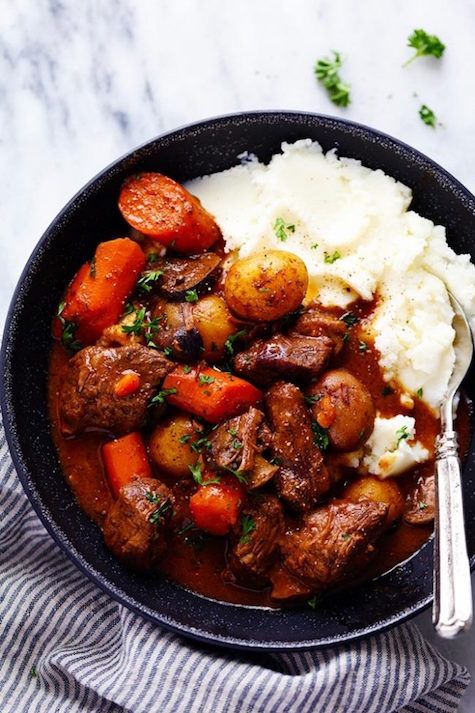 When my inner Julia Child calls, I make a traditional Beef Bourguignon. But when my two small children call (er, scream), I turn to the Slow Cooker Beef Bourguignon at The Recipe Critic. You get all of the rich flavor of this classic stew with the benefit of a more hands-free approach. I still follow Alyssa's step of searing the meat first and it's worth it. I promise.
Related: 7 delicious holiday side dish recipes made easier with a smart, store-bought shortcut.
Holiday Instant Pot recipes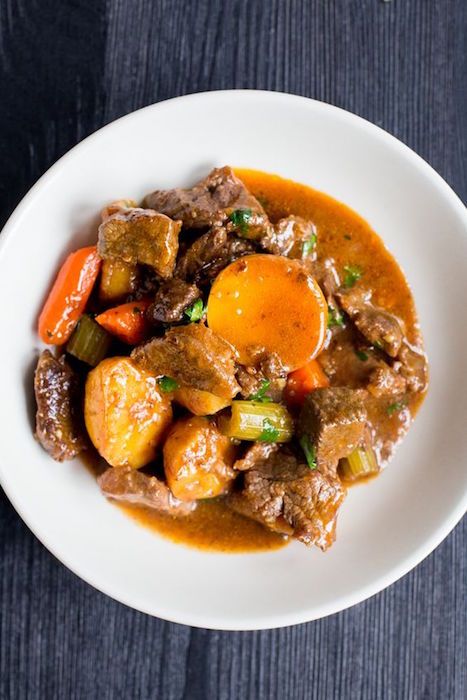 Traditional beef stew requires several steps and hours on the stove. But with this paleo-friendly Instant Stew at The Domestic Man, you can have a rich stew made with potatoes, vegetables, and tender beef in a little over an hour. Russ also offers stovetop directions, if you like the sound of this but don't have an Instant Pot.
Creamy, hearty, and able to pair with just about anything, risotto is one of the best vegetarian holiday dinners you can prepare. The only downside is the constant attention a traditional risotto demands. Thankfully, the Instant Pot Butternut Squash Risotto at Make Real Food makes wonderful use of an Instant Pot, which will give you this to-die-for dinner in no time.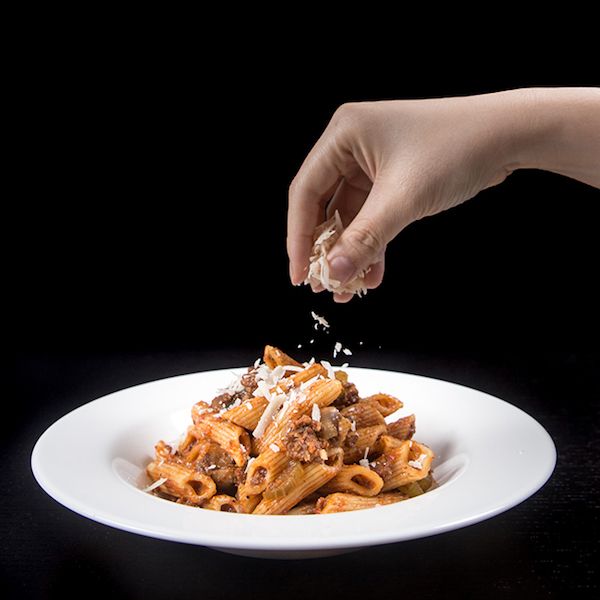 Sometimes you need a special meal for Christmas Eve, but not one that will exhaust you or Santa's helpers (especially if they are one in the same). The One Pot Pressure Cooker Penne Pasta at Pressure Cook Recipes feels right for the occasion. Serve this with a salad and a bottle of red for a quick cook, no-fuss celebration.
Related: 7 delicious holiday side dish recipes made easier with a smart store-bought shortcut.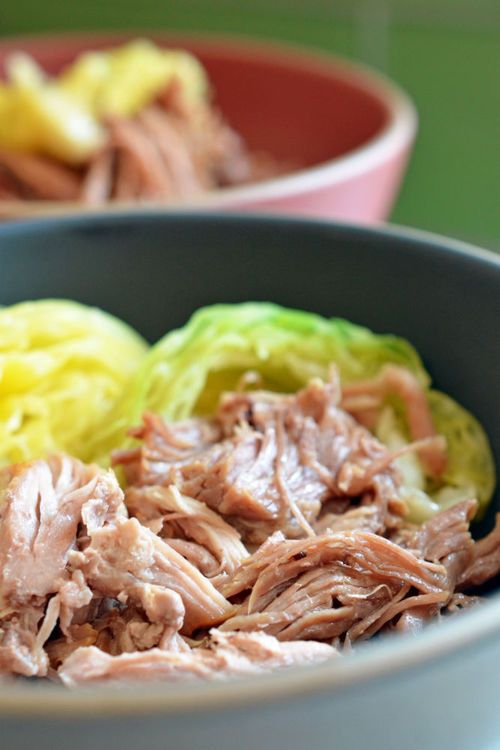 Slow cooked pork results in wonderfully tender and succulent meat, but often takes an eternity to cook. The Pressure Cooker Kalua Pig at Nom Nom Paleo is a genius adaptation that delivers the same juicy, addictive flavor in a fraction of the time.
I love this simple recipe for a holiday Instant Pot Brisket with Tomato Risotto not just because it is made with little more than onion, garlic, and a tomato-based sauce, but also because it serves up a carb-y side dish with only seven extra minutes tacked on to your "cooking" time. If you'd rather skip the risotto, reducing the cooking liquid to make a sauce for the brisket is a good idea.