I don't know about you, but I'm pooped. It's been a whirlwind since Thanksgiving, with family meals, holiday gatherings, cookie swaps, classroom parties, and more. New Year's Eve is coming up, and though I'm psyched for another celebratory weekend with family, I can't imagine cooking another involved meal. So instead, I'll be grabbing a few strategic ingredients from the market and using these 3-ingredient appetizer recipes to put them together as part of a festive spread that, along with cheese and crackers, can totally serve as dinner.
While I'm eyeing these recipes for New Year's Eve, I'll have you know that they're great for any entertaining. Like when you invite friends over impromptu to fight the winter blahs or family decides to drop in without notice. Keep these ingredients on hand and you'll always be ready!
Top: Honey Almond Baked Brie at The Seasoned Mom | Bacon Wrapped Dates at Lou Lou Biscuit | 3-Ingredient Cream Cheese Wonton Dip at Creme de la Crumb | Baked Goat Cheese at A Couple Cooks
Related: Even more 3-ingredient cocktail party recipes.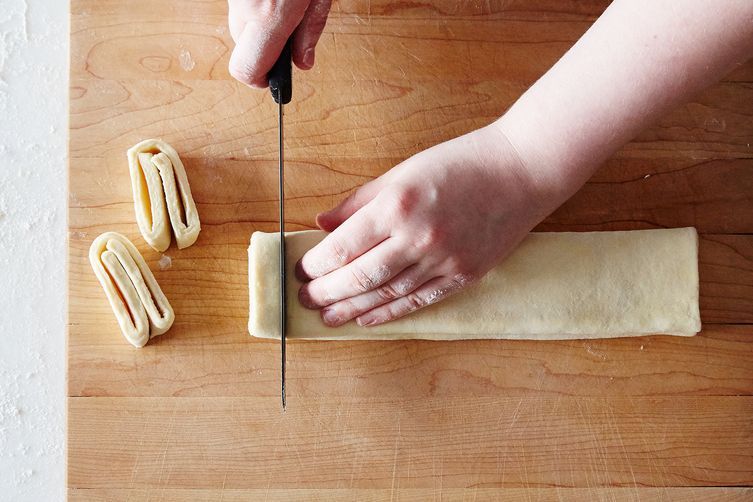 Palmier recipe | Photo by James Ransom for Food52
Puff pastry is my absolute favorite holiday party ingredients because it's store-bought, easy to use, and makes everything better with hardly any work. Palmiers, like the ones we found at Food52 when we rounded up easy holiday appetizer recipes, are the simplest way to use puff pastry. Use the tutorial at Food52 for the basic how-to, then add whatever you like in the middle: we love the idea of a light smear of store-bought tomato sauce and prosciutto.

Baked brie is a staple at any holiday gathering no matter how easy or complicated the menu, and with good reason: melty cheese. Kick it up a notch with hardly any work and only two other ingredients to make this Honey Almond Baked Brie at The Seasoned Mom. Because: melty cheese.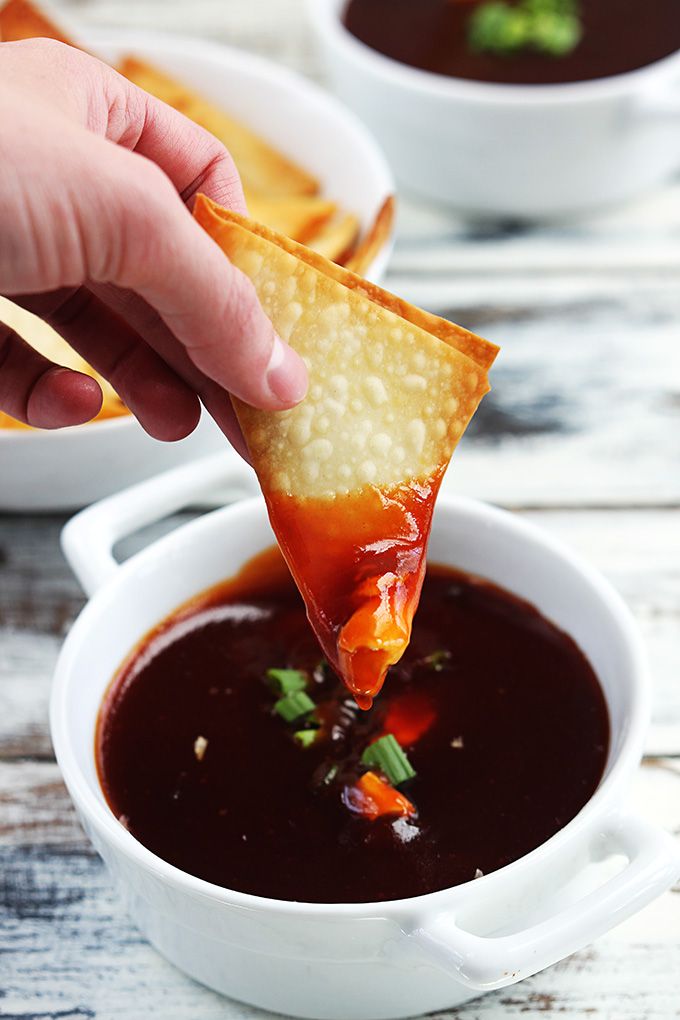 I'm a sucker for making treats with store-bought wontons and, honestly, the kids are suckers for anything made with them. So clearly, the 3-Ingredient Cream Cheese Wonton Dip at Creme de la Crumb is going to be a winner in my house. Maybe yours too? I can't imagine otherwise.
Related: 5 family-friendly New Year's Eve dinner recipes for a special night with the kids.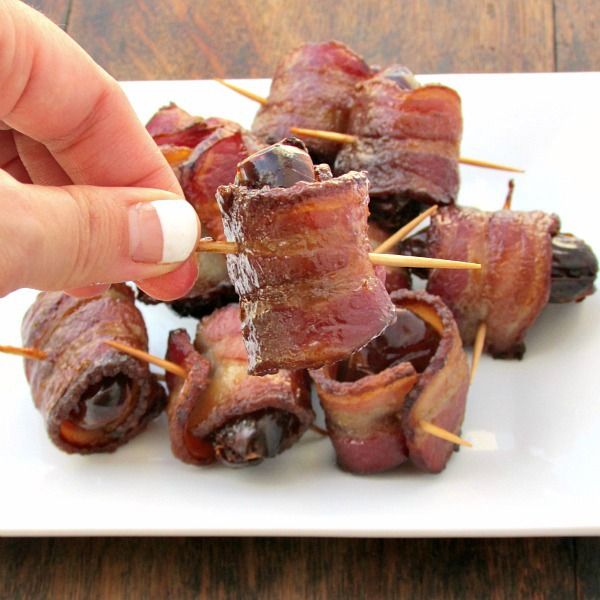 I'm obsessed with Bacon Wrapped Dates like the ones at Lou Lou Biscuit. I've tried them all different ways — stuffed with goat cheese or Marcona almonds — and nearly every variation, including this recipe, requires only three ingredients. Follow Lindsey's directions as is or use her method and improvise on the ingredients. No matter what, you'll end up with something delicious.
 Baked Goat Cheese with Fire Roasted Tomatoes | A Couple Cooks
We found the recipe for Baked Goat Cheese with Fire Roasted Tomatoes at A Couple Cooks while scouring the internet for easy holiday appetizers and boy does it fit the bill. Check the original recipe for the how-to and, to keep this to just three ingredients, use store-bought tomato sauce. Easy breezy.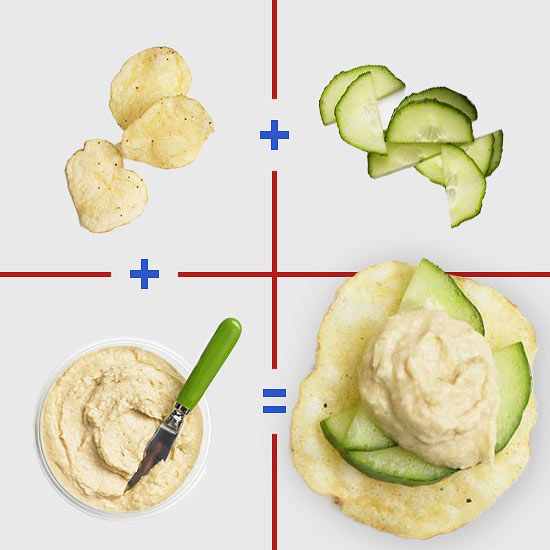 So many 3-ingredient appetizers focus on cheese. No complaints about that, but if you want to turn your appetizer spread into dinner for you and the kids, it's good to throw in a few non-cheese options like these easy Hummus and Cucumber Chips at Better Homes & Gardens. Not only do these look delicious and totally kid-friendly, but they also get in a touch of protein and I'll take whatever I can get on a night when the kids will be fueled only by appetizers, desserts, and sweet drinks.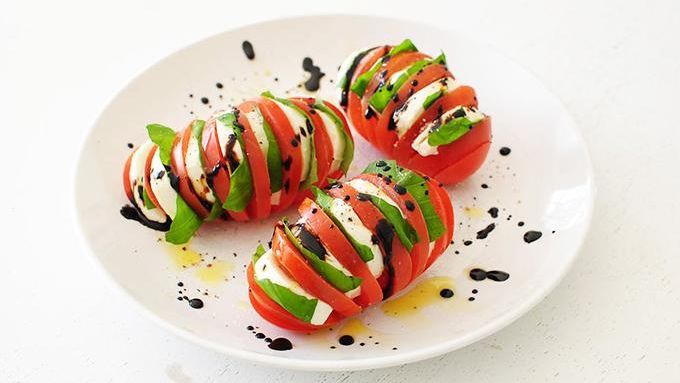 We got in a little protein with hummus, now it's time for some veggie. And, well, more cheese. (I mean, how can we not?!) This idea for Hasselback Tomato Caprese at Tbsp. is clever and fun enough that the kids may get in the tomato game? We're keeping an open mind in the new year. To keep this recipe super simple, skip the balsamic reduction and top this with quality, crunchy sea salt and good olive oil. If you have decent tomatoes and good cheese, that's all you should need anyway.