You've got festive New Year's Eve cocktails and mocktails ready to go, but what about the food? You can either plan a fun meal with these family-friendly New Year's Eve dinner ideas or do what I plan on doing and make a meal out of a bunch of super easy appetizers. And when I say super easy, I'm not kidding: A spread of these 3-ingredient cocktail party recipes and a cheese plate made with supermarket ingredients will have you covered. You know, so that you can focus more on the party than on the party food.
Related: Our favorite cocktail party foods to have on hand for easy entertaining.
The Cucumber Hummus Bites at Leelalicious (above) are healthy, look great, and taste delicious. Be warned, though, that one of the ingredients is chia sprouts (and the post includes some, uh, interesting recommendations on how to grow them). You can easily swap in alfalfa sprouts or even just chopped chives, which are always easy to pick up at the market. And if you like flavored hummus, use that! With only cucumber as the background flavor, any type of hummus will work.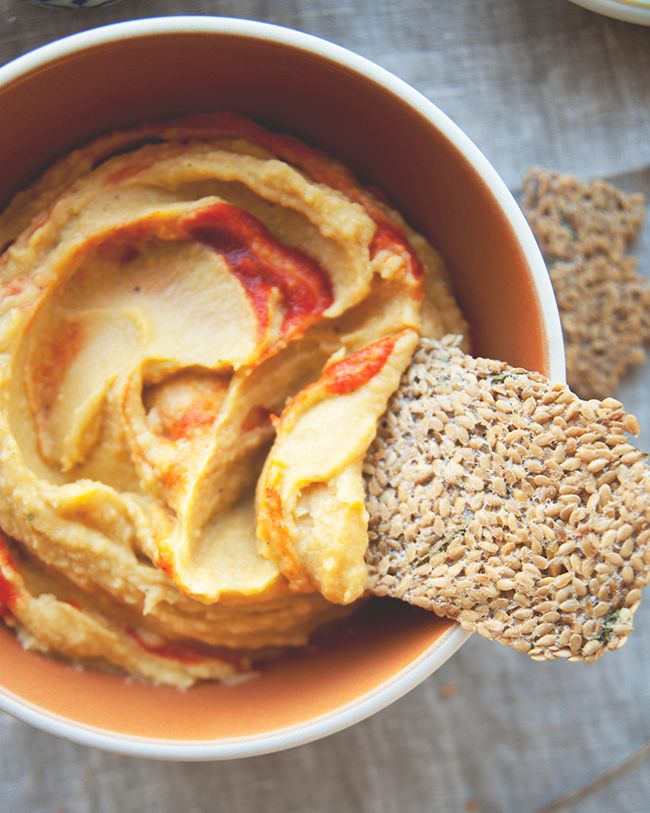 Speaking of hummus, I love the sound of this Roasted Butternut Squash Hummus with Harissa at The Kitchy Kitchen. I admit, though, that it technically requires 4 ingredients. I'm counting it anyway since some of you might make it without harissa for a mild flavor. Let's call harissa an add-in if you want to spice it—or a portion of it—up. Deal?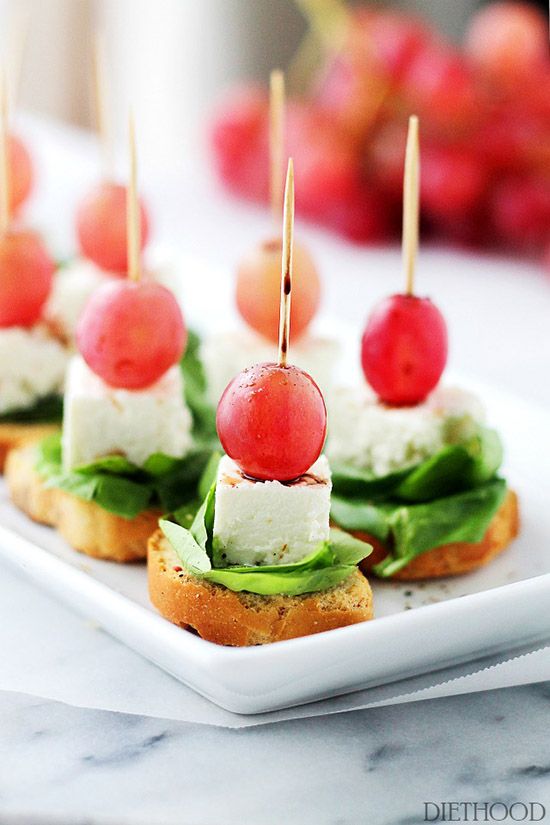 Okay, so I've got another recipe that's technically 4 ingredients. If you're dead set on 3-ingredients only, leave the bread out of this Macedonian-Style Grape Caprese Salad recipe at Diethood, and stack the baby spinach between the cheese and the grape. See, back to 3 ingredients! It might be worth bucking semantics, though, and including bread. Just saying.
Related: New Year's Eve dinner ideas for kids that the grownups will like, too. 
To make up for a couple of 4-ingredient cheats, how about a 2-ingredients cocktail party bite? These Prosciutto-Wrapped Grissini (fancy for bread sticks) at Epicurious are a fun way to change up a standard meat plate—and even make it easier and more affordable to put together. Plus, pairing meat and bread gives these bites a little heft that, together with cheese, dips, and protein-rich hummus, will fill everyone up.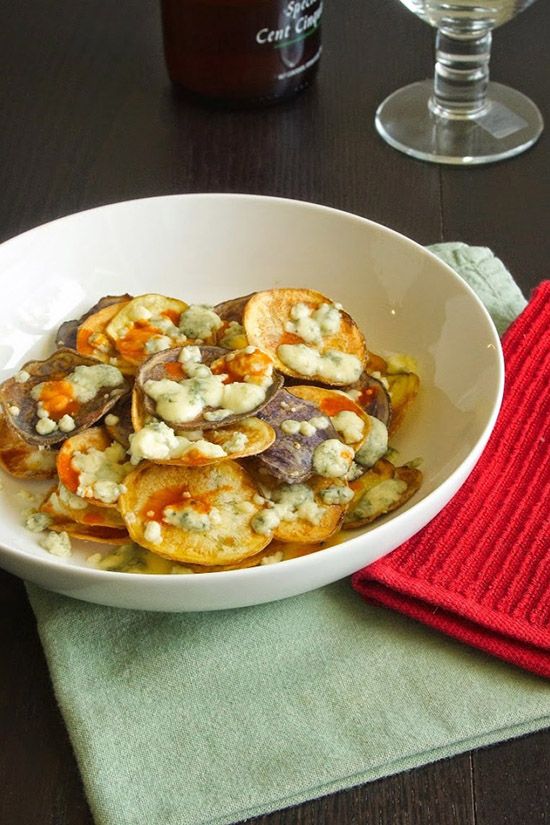 I admit that these look a little funky in the photo, but in person, when you can tell that the stuff on top of these chips is melty blue cheese, believe me that nobody will complain. These Hell's Fire Chips at Culinary Ginger are pretty genius and will add heat to your party. Plus, they're way better than a bowl of straight-up chips of any flavor.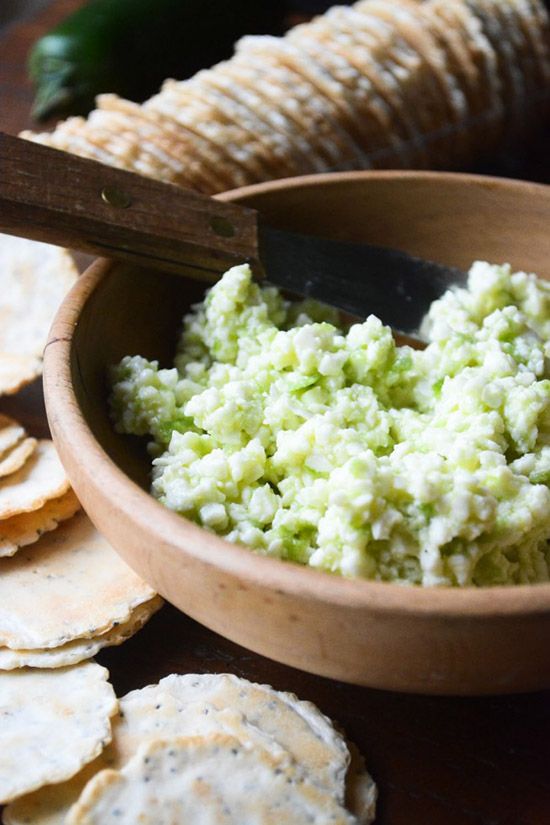 If you'd rather keep your chips and cheese separate, whip up this Jalapeño Goat Cheese at The View From Great Island. The wonderfully flavorful combination of ingredients turns a cheese plate staple into something spectacular.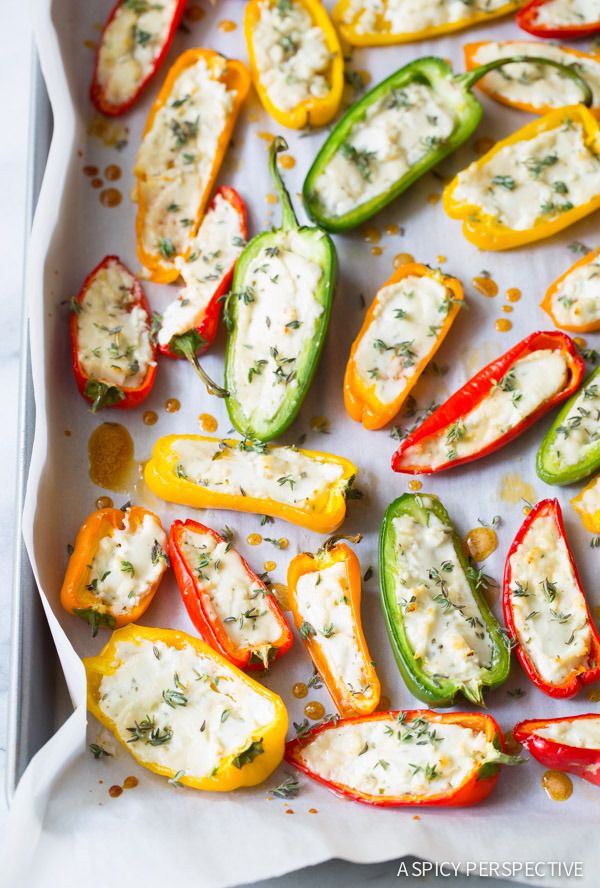 These colorful 3-Ingredient Mini Stuffed Peppers at A Spicy Perspective are gorgeous, filling, delicious, and just as good for vegetarians as they are for meat-eaters. Because did I mention that they are gorgeous, filling, and delicious? These will win the party.