You guys, this past year has been tough. Of course, it hasn't been all bad, but let's just say that we're more than happy to raise a glass to an amazing, better-than-ever new year coming up. And to get you prepared for the festivities — whether you're out, hosting friends, or home with the kids (my favorite way to celebrate) — I've found 6 delicious New Year's Eve cocktail recipes, with tips for making them mocktails too.
Because everyone deserves a festive drink on the most celebratory night of the year, whatever you're drinking.
Top: French Pear Martini at Freutcake | CME is an rStyle & Amazon affiliate
Related: 7 New Year's Eve mocktails for kids. So fun and colorful, you'll want a sip too.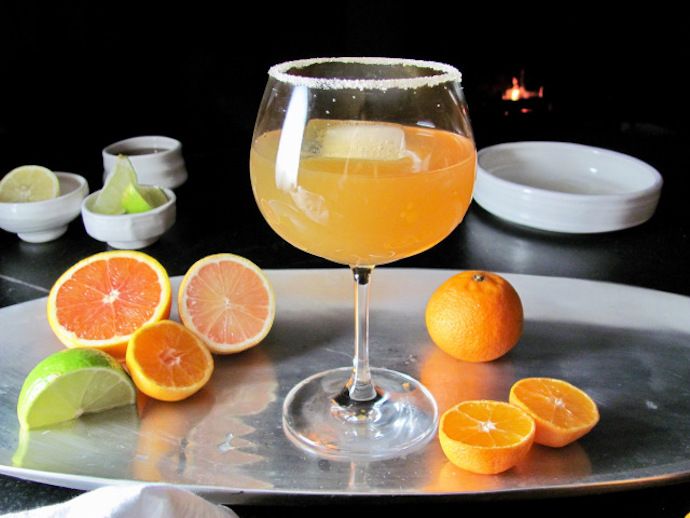 I crave citrus all winter, and since orange symbolizes so much about enthusiasm and happiness, I think that this Triple Citrus Sour at Deb's Pots is a perfect way to toast the new year. This can be made with bourbon or any other favorite spirit. That said, you can just add club soda or non-alcoholic ginger beer for a drink that everyone can enjoy.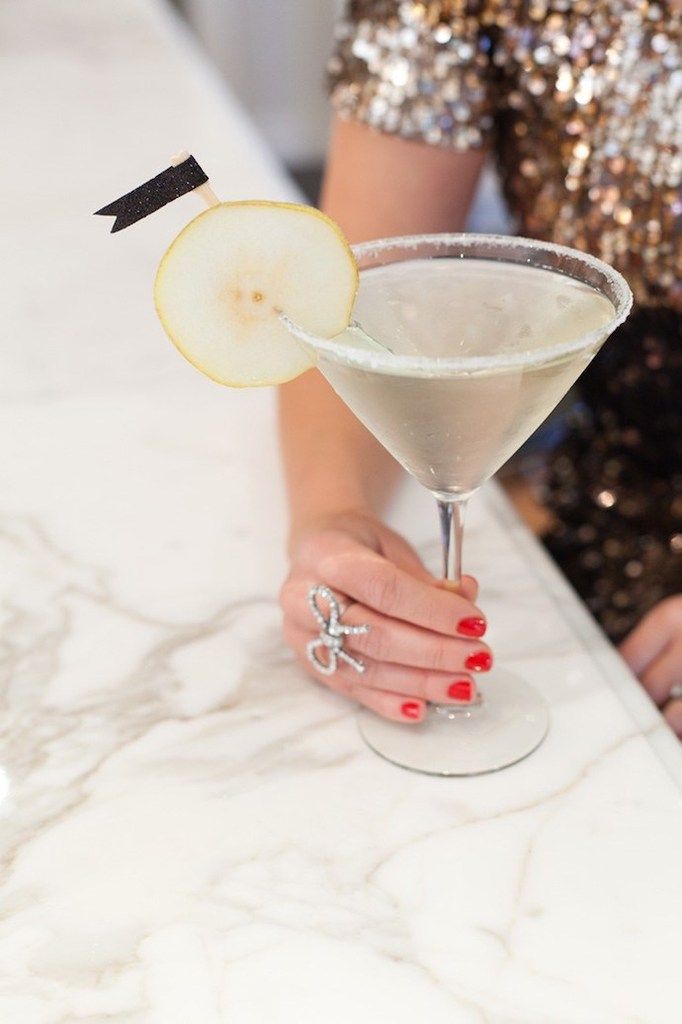 Be careful with this gorgeous French Pear Martini at Freutcake, because it's call-an-Uber strong. But, oh man, does it look yummy, and the colors are just perfect for New Year's Eve. It's hard to see the point in making this one a mocktail since the recipe is almost straight booze, but if you're determined you can use pear juice or syrup from canned pears instead of pear vodka with sparkling apple juice in place of Champagne. The St. Germain is harder to substitute, but I did find elderflower syrup at Amazon with great reviews that will work in its place.
Related: 5 Champagne desserts for New Year's Eve so you can have your Champagne and eat it, too.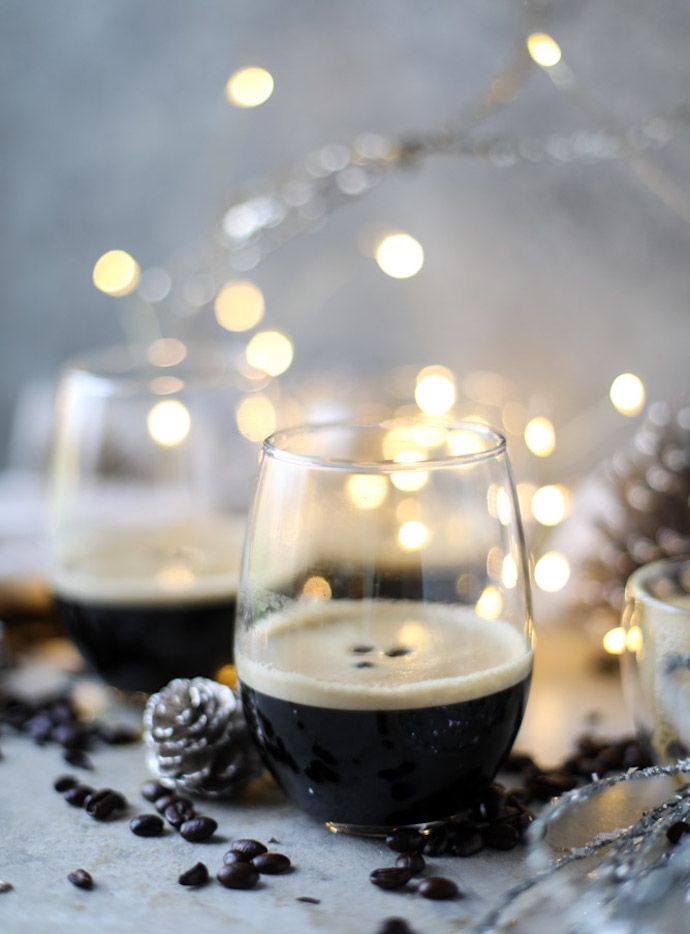 Staying up until midnight might be a challenge for me, unless I whip up an Espresso Martini from How Sweet It Is. That should do the trick! I doubt you'll be serving this to kids or anyone pregnant (see, espresso), but if anyone else prefers a non-alcoholic version, you can use 1 ounce of chocolate extract in place of the Kahlua and equal parts vanilla and water as a substitute for the vanilla vodka.
Related: 3-ingredient cocktail party recipes impressive enough for New Year's Eve.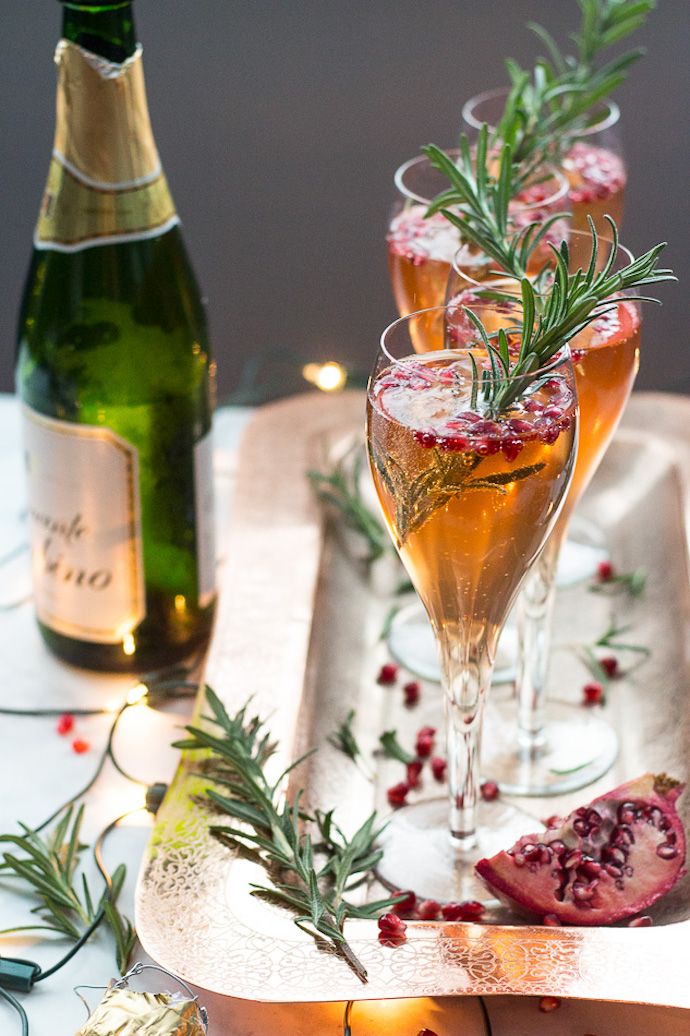 These Champagne Pomegranate Spritzers at The Girl on Bloor are perfect if you're celebrating with kids, because they'll love having sweet pomegranate seeds floating in their glass. Just leave out the Champagne and substitute any tangy, fizzy drink — sparkling water, sparkling apple juice, or even Sprite. If you can find it, Peach-Pear La Croix would be perfection. Yum!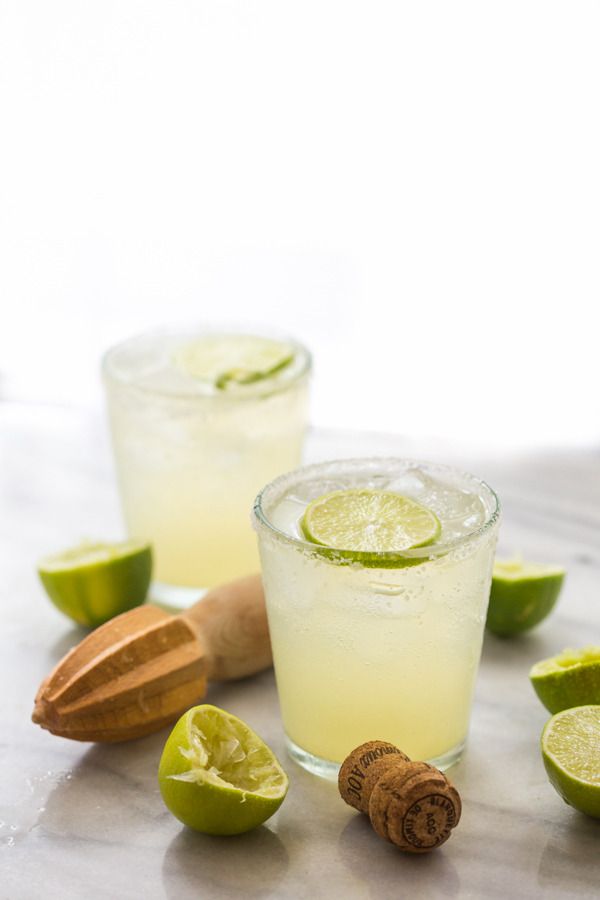 We're always up for a great margarita and this fancy Champagne Margarita at 40 Aprons is a fun upgrade perfect for New Year's Eve. It's hard to beat this from-scratch recipe, but if you want a non-alcoholic version you can leave out the booze and use lemon-lime flavored sparkling water instead.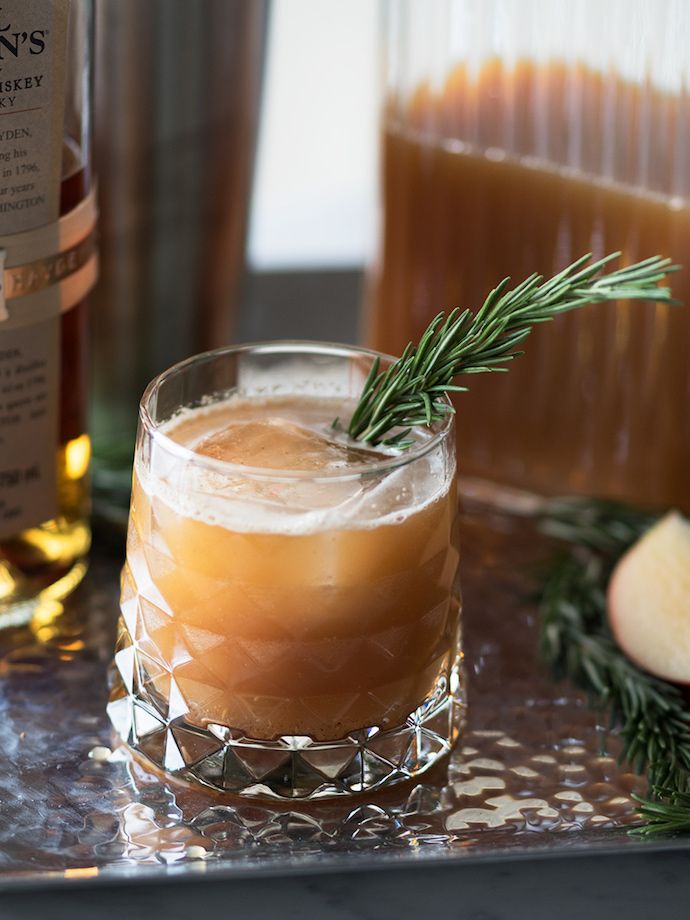 We still have some leftover apple cider in the fridge from our Christmas dinner and this Bourbon Bomber cocktail at Not Your Standard is a great way to use it up on New Year's Eve. Plus, that sprig of rosemary is perfect for those who aren't quite ready to let go of Christmas. If you want a non-alcoholic version, you can substitute an equal amount of sparkling cranberry juice, or use the common bourbon substitute of 2 teaspoons of vanilla extract. I might try both together!