It's time to start thinking about your meal plan for next week. From a healthy twist on take-out to our new favorite steak tacos, we've got five weeknight meals that will get you through the week ahead. So grab a pen, make your shopping list, and stock up before the weekend's over. And if it's easier for you to do that from your inbox, be sure to sign up now to get our weekly meal plan emails.
Top: Skillet Pork Chops with Savory Pear Pan Sauce at Brooklyn Supper
Related: The best family cookbooks of 2016 to help make cooking dinner easier.
If you're a sucker for Cuban flavors like I am, you'll love these Cuban Quinoa Bowls with Pineapple Salsa at Jessica in the Kitchen. They're perfect for #MeatlessMonday and what kid will be able to resist a meal with a rice-and-beans feel and side of sweet plantains and pineapple salsa?! To make sure that your quinoa isn't smoky — aka totally not kid-friendly – be sure to check out our tutorial on how to cook quinoa.
Well, Erika at Southern Souffle clearly has our number, because she combined several of our favorite things when she whipped up these Sweet Whiskey Steak Tacos. THIS is the way to do #TacoTuesday. And don't worry, if you are open to using whiskey, but are concerned about the kids, know that the alcohol will cook off. At least the stuff you put in the marinade. (What you put in your cup is your business.)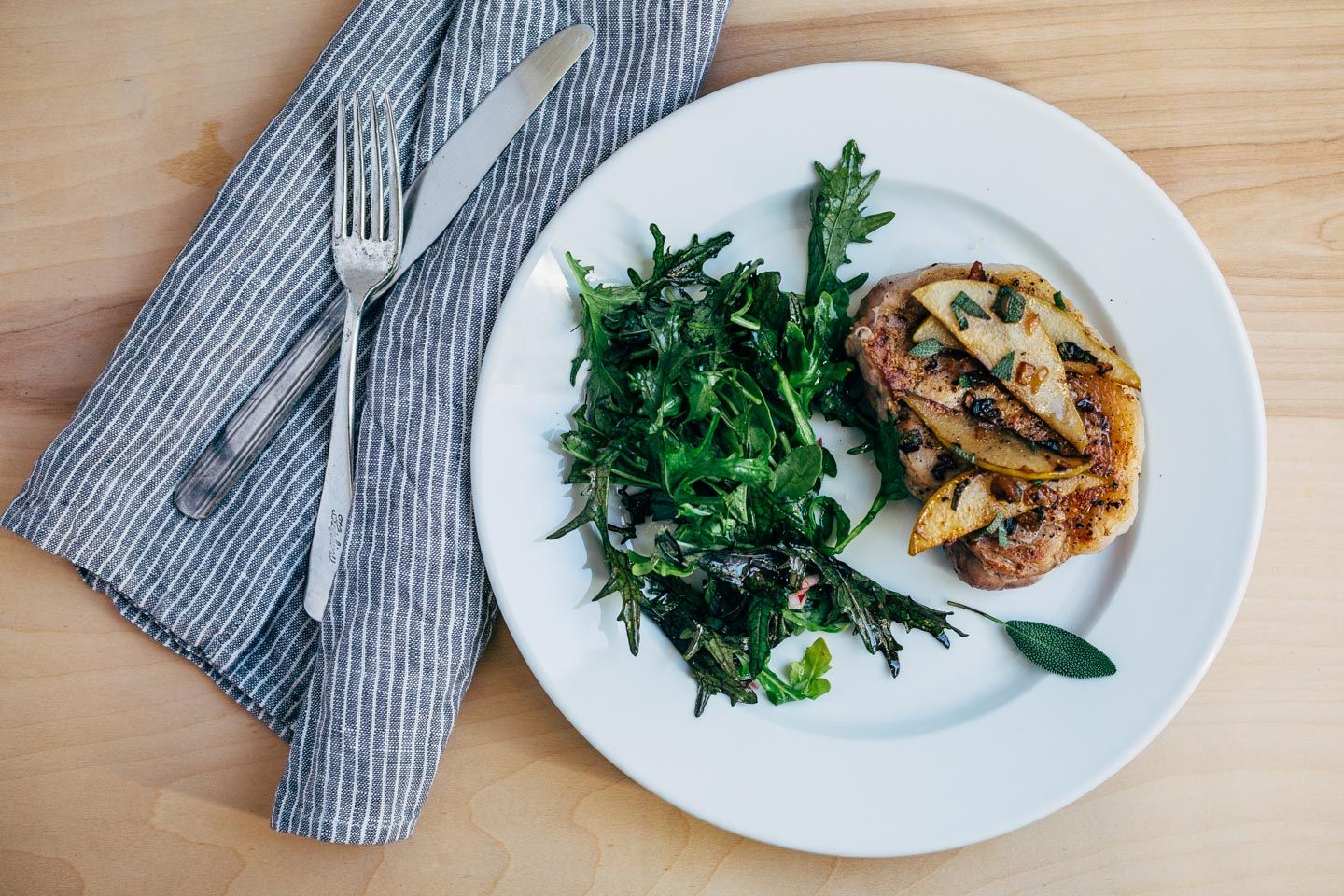 If you've never combined pork with pears, these Skillet Pork Chops with Savory Pear Pan Sauce at Brooklyn Supper (above & top) are the place to start. Simple, fast, and totally delicious, this is easy winter cooking at its best. And yes, you can serve the pork without sauce and pears on the side to those more finicky eaters.
Related: 5 brilliant cooking shortcuts everyone should know for speedier weeknight dinners.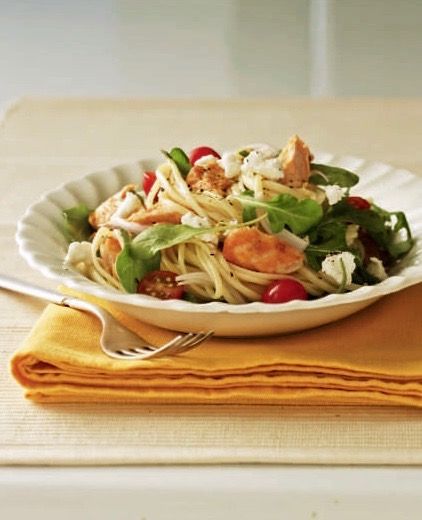 Even at 7- and 10-years-old, my kids still go through inexplicable "picky" phases, and these days, seafood dinners aren't getting high marks with them. That won't stop me from serving fish, but I am trying to get creative and I love how this Warm Salmon and Arugula Pasta Salad at Tara Teaspoon combines fish and, their favorite, pasta. Plus, YUM.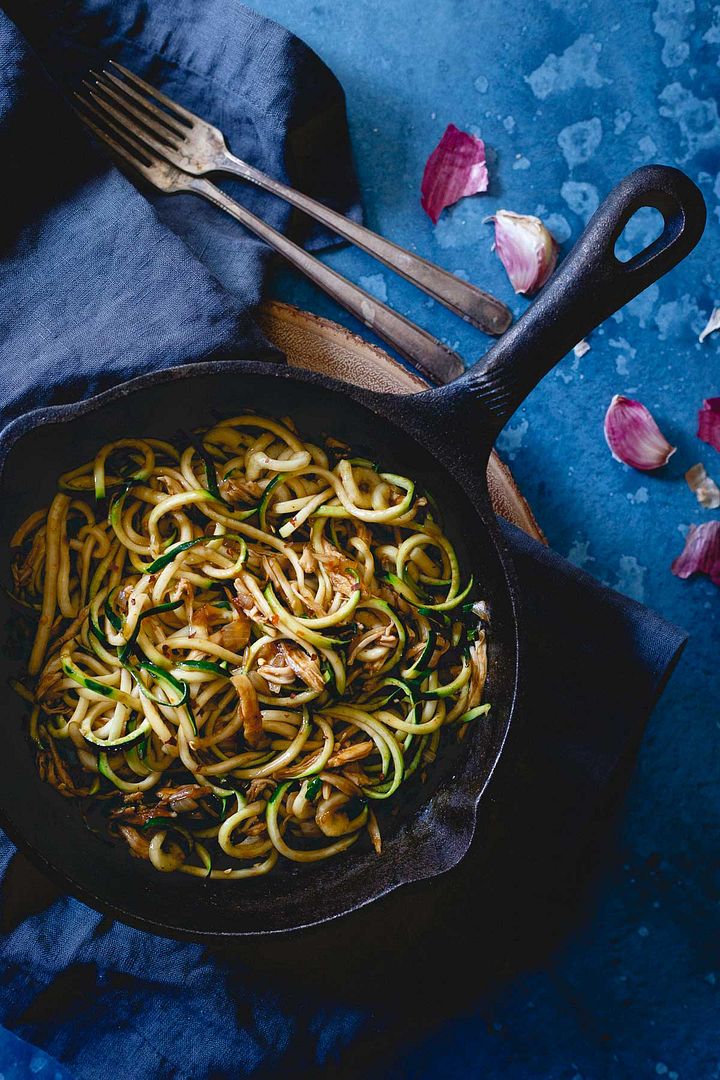 Skip Friday night take out and make these Chinese Chicken Zoodles at Running Into the Kitchen instead. Gina says that the recipe only takes 15 minutes, and even if it takes you longer, you're still going to come in under 30 minutes. Also, if you prefer, you can easily swap in Chinese, soba, rice, or even semolina noodles for the zoodles. Or, heck, skip the noodles all together and serve the chicken over rice. Whatever is easiest for you.
And, hey, speaking of easy, don't forget that you can sign up for our weekly meal plan emails in just two clicks. Then, you get everything you need, without fail, to your inbox every week.