Like most food sites, team Cool Mom Eats is comprised of food lovers, professionally trained-cooks, long-time recipe developers, and avid home cooks. But unlike most (any?) other food sites, we're also working parents and parents-to-be — every one of us — who do our thing side-by-side with teams Cool Mom Picks and Cool Mom Tech. We love them dearly, but they don't live and breathe food the way that we do and they keep us in check with reminders of what it's like for parents on the other side. At least at dinnertime.
So basically, we deliver food and cooking expertise filtered through a yeah we get it because we're busy parents too lens. And believe me, when we fail to do that effectively (because I sometimes forget that making homemade mole paste by hand in a traditional molcajete is not everyone's idea of relaxation), we are surely reminded by someone at Cool Mom HQ.
Given our unique perspective on home cooking, I'm always thrilled to compile our annual list of the best cookbooks of the year. These aren't always the most gorgeous cookbooks or even ones that you'll leave on the coffee table (though some are!). But these are the ones that you'll keep on your kitchen counter. They'll get stained and dogeared, because you'll actually cook for your family from them. No molcajete required.
CME is an rStyle and Amazon affiliate
Related: 10 best cookbooks of 2015 for families.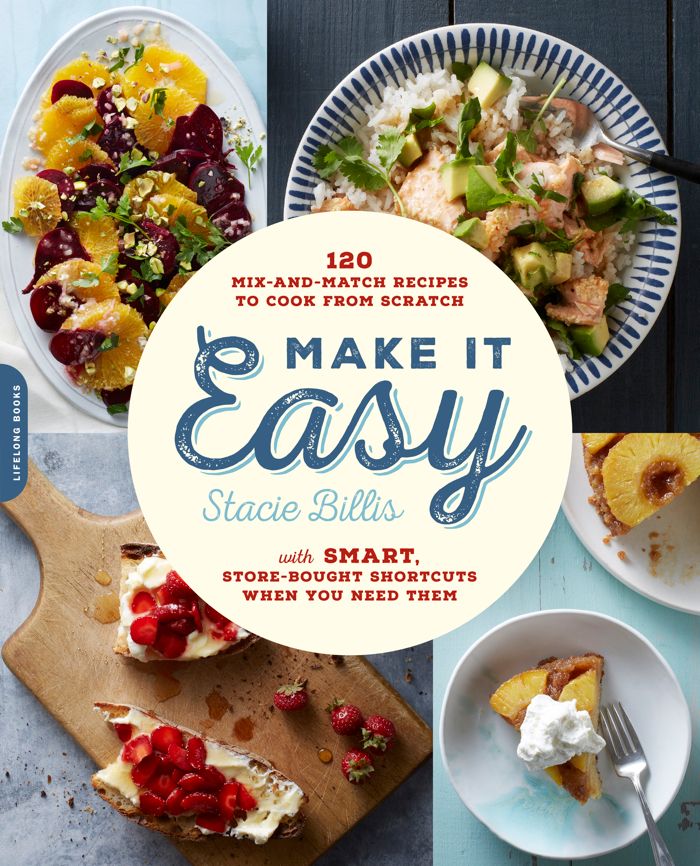 Go ahead and call me shameless, because I'm unabashedly sharing my own cookbook, Make It Easy: 120 Mix-and-Match Recipes to Cook From Scratch—with Smart Store-Bought Shortcuts When You Need Them, first. The recipes in this book are ones that I make for my family when life is at its craziest and — just like everyone else — I'd rather order take out than have to cook another meal for my family. But hey, of course I'm proud of my book. Maybe it'll help you to see what Liz had to say about Make It Easy over on Cool Mom Picks. She, uh, isn't much into cooking and called it a guilt-free cookbook for busy parents. Seem like something you might like? If so, check it out. And bonus: you know where to find the author.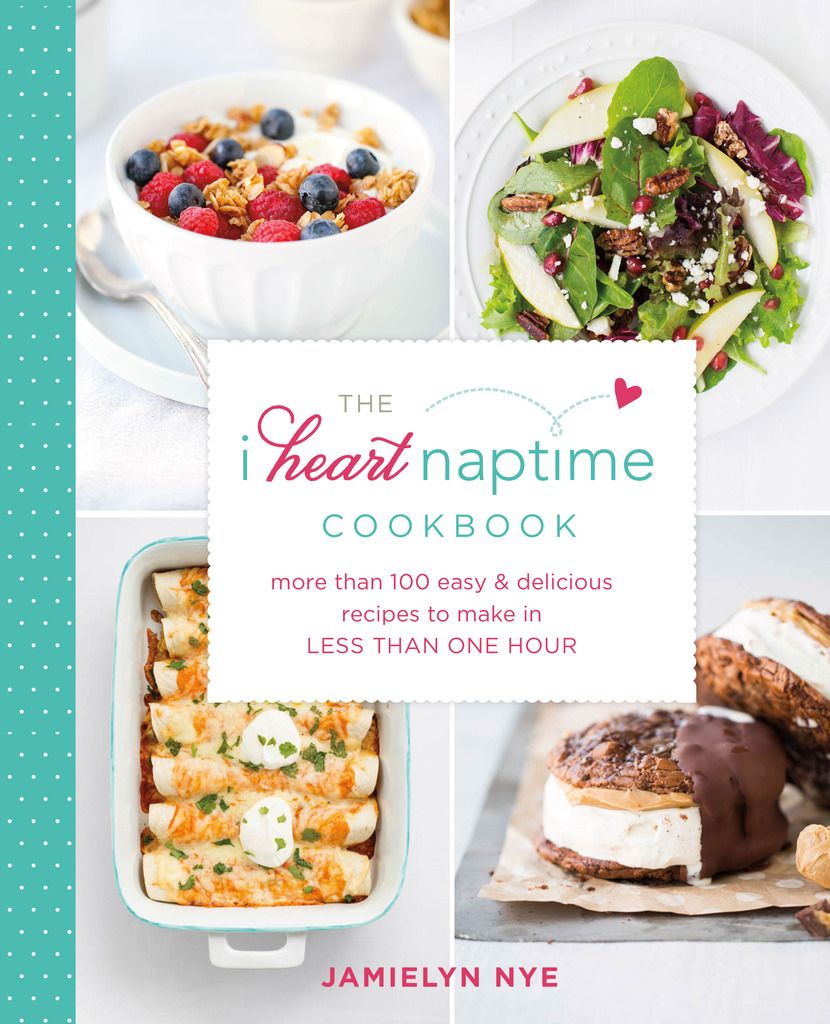 Kate got us all hooked on The I Heart Naptime Cookbook: More Than 100 Easy & Delicious Recipes to Make in Less Than One Hour from the minute we read her I Heart Naptime cookbook review. Just like Kate mentioned, this book is packed full of quick recipes that are full of healthy ingredients that — get this — our kids will actually want to eat. This is yet another book that you'll grab when you need to make a family-friendly dinner quickly. So basically, every Monday through Friday.
Say what you want, but I'm a huge fan of Gwyneth Paltrow's It's All Good because, despite some obscure and, frankly, overpriced ingredients (that, honestly, I keep on hand because I develop recipes for a living), it's packed full of extremely simple, fresh, healthy recipes that I return to over and over. And you know who helped create those recipes? Julia Turshen, is who, which is why I was thrilled to get my hands on her own cookbook, Small Victories: Recipes, Advice + Hundreds of Ideas for Home Cooking Triumphs.
This book is full of even more recipes that are elegant in their simplicity. They're cozy, too, and come with tons of tips that are especially great if you're ready to move on from typical kid-friendly food to family meals that feel grown-up friendly too. Julia makes eating well as a family easy, and we love her for it.
Related: 5 cookbooks for kids who actually want to learn how to cook — or are willing to try.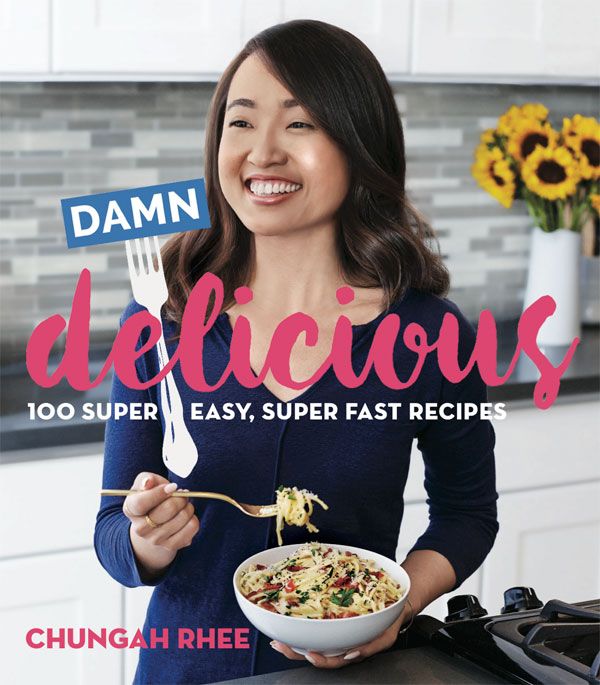 If you're a regular CME reader or frequently cook from our weekly meal plans, you know that we're fans of Chungah Rhee, the home cooking genius behind the blog Damn Delicious and the eponymous cookbook, Damn Delicious: 100 Super Easy, Super Fast Recipes. If, like us, you cannot get enough of Chungah's weeknight-friendly fare, with plenty of sheet pan meals, takeout copycats, and slow cooker recipes, then you'll want to keep this cookbook on your kitchen counter at all times. From five-ingredient Mini Deep Dish Pizzas to 20-minute Spaghetti Carbonara, these recipes will help even the most inexperienced cooks whip up a dinner that makes the whole family happy in no time.
If 2017 is about getting healthier, Whole Protein Vegetarian: Delicious Plant-Based Recipes with Essential Amino Acids for Health and Well-Being by Rebecca Ffrench is a perfect place to start. We admit that we're biased — Rebecca used to be a Cool Mom Eats contributor and this book already made our list of favorite vegetarian cookbooks — but that also means that we trust her to help us shift our family's diet while making sure that we and, more importantly, the kids get plenty of protein.
This book, packed with recipes, tips, and easy-to-digest (get it?) nutritional info, makes it easy to go beyond #MeatlessMonday knowing that your kids are getting everything they need without having to go crazy with hard-to-find ingredients or complicated recipes. Phew.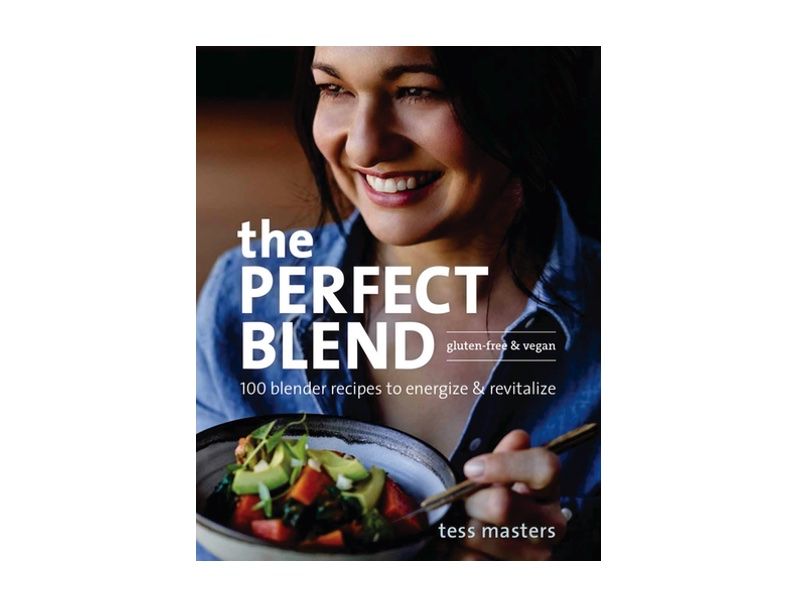 We're always among the first to get on board with any new project from Tess Masters, whether it's a smoothie app or a cookbook, like her brand spanking new title, The Perfect Blend: 100 Blender Recipes to Energize and Revitalize, because we know that it will make healthy eating easier and more delicious. Her latest is geared towards grown ups (like us!) who are ready to set health goals for the new year (like us!) with a focus on boosting energy and immunity. And what busy parent can say that they wouldn't like more of both? None.
I admit that this one is more for parents than families, but there are plenty of snack, smoothie, and sides recipes that you can easily serve up to the whole family to keep the kids' diets balanced while keeping yours on track too. Get this one as part of your new year's resolution!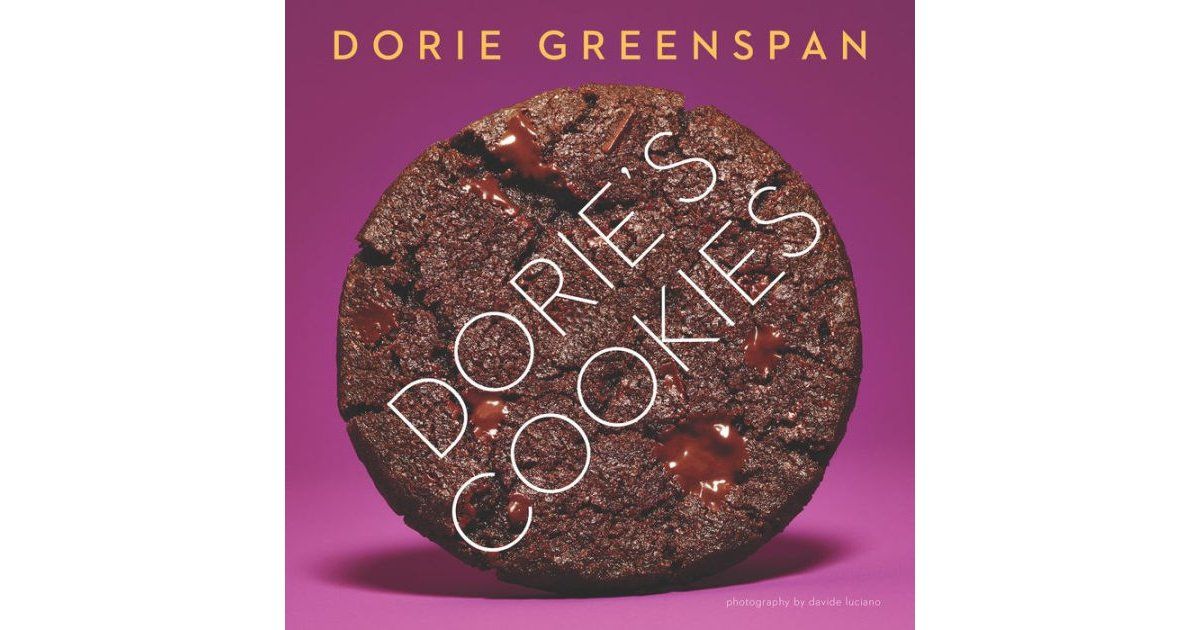 If being able to jump from a gluten-free and vegan cookbook to Dorie's Cookies, the new cookie bible, doesn't show that this is truly a family-friendly list, I don't know what will. Because everything in moderation when you're feeding a family, right? If you're not familiar with Dorie Greenspan, she is a baking goddess especially known for her cookies. Not only have I baked from this new tome and her other cookbooks, too, but I've also tasted cookies at one of her NYC pop-up cookie shops and, trust me, if you like cookies, you need this book. And when we have kids, we all like cookies. Amirite?
Related: Our favorite vegetarian cookbooks to make plant-based meals easy (and even kid-friendly).
When Mark Bittman puts out a new How To book, we buy it, and just like with all the rest of them, How to Bake Everything: Simple Recipes for the Best Baking is worth every penny. The ultimate resource for beginner or intermediate bakers, this book covers it all and then some. Like the other books in this series, the recipes are expansive, from American favorites to global treats, and come with tons of variations, from subbing ingredients to making treats vegan. Plus, Bittman offers up his priceless advice on getting each recipe just right.
This is the one book you'll grab when it's time for the bake sale, birthday party, holiday dinner, or pretty much any other occasion that calls for baking. It's also the one that your interested tween and teen can bake from with ease. And that means less work and more cookies for you.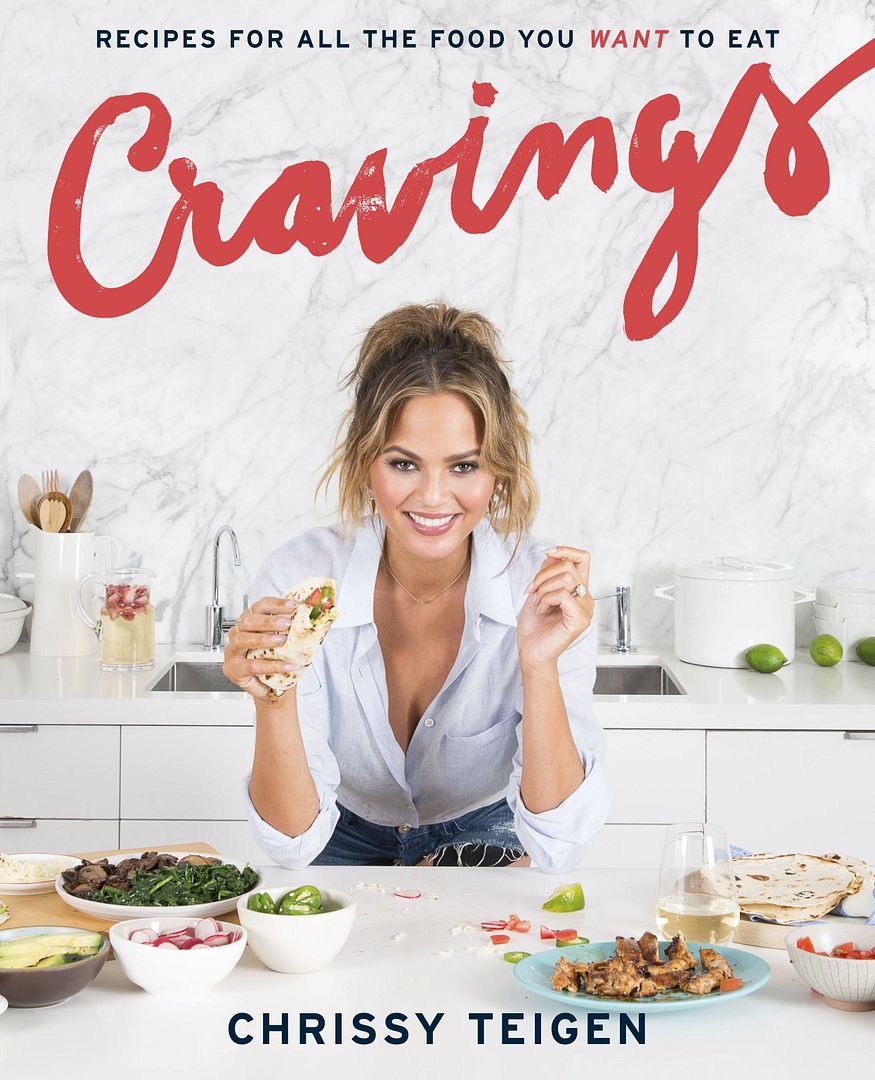 There's always a dark horse on these best of lists and I think that this is the one on ours. While we are undoubtedly fans of the outspoke mama, including Cravings: Recipes for All the Food You Want to Eat on this list is not about being Chrissy Teigen fangirls. Rather, this hilarious, irreverent cookbook is actually packed with food you really do want to eat. Seriously!
Like the author, who is clearly an avid home cook, the recipes are completely without pretense and you can totally imagine them among your favorites. There are easy dishes and slightly more involved ones; there are spicy recipes and simple ones that any palate will love; there are weeknight dinners and bites for a fancy party. This book runs the gamut and serves it all up with tons of personality, just as you'd expect.
It's not uncommon for bloggers to put out second and third cookbooks that serve up more of the same. While there's nothing wrong with that — especially if you're a can't get enough fan — but I tend to prefer when a cookbook offers up something completely fresh, especially if there's an associated blog where we can get new recipes on the regular for free. That's just one of the reasons why I love Skinnytaste Fast and Slow: Knockout Quick-Fix and Slow Cooker Recipes.
Just like Gina's other recipes, the ones in this book are simple, fresh, great for feeding kids and grown ups alike, and figure-friendly too — but this time they also cook up super fast or in the slow cooker. Which pretty much means that this book is a lifesaver. Mic drop.