I don't know about you, but my cookbook pile has grown exponentially this year. Though 2015 brought my official change over to an electronic reader (I know, took me long enough), cookbooks are the one type of book that I must have and hold. That's true for different reasons, depending on the book. Gorgeous photos and design is key for coffee table cookbooks, but for the books that I actually cook from, it's all about being able to flip through pages, jot down notes, and dog ear corners  so that I remember what works for my family—and what doesn't.
This list of the best cookbooks for families—presented in no particular order—is the best of those books. The ones from which we actually cook. The ones from which our kids actually eat. And, yes, my kids are good eaters, but this list was compiled with input from other members of the Cool Mom Eats team.
Except Kristen. Kristen doesn't do cookbooks.
CME is an rStyle and Amazon affiliate, or find them at your local indie bookshop
Related: The best cookbooks of 2014 for family cooks.
I love this book, but have to admit that it may not be for everyone. If you prefer a traditional recipe format, you may feel overwhelmed by this book's approach. If you're a fan of Bittman's How to Cook Everything series, though, and are willing to go a step further with his recipe variations, you'll love Kitchen Matrix. Each chapter has a handful of basic recipes plus multiple variations, from 3 to 12 ways to riff on the base recipe, creating endless recipe possibilities with just a handful of techniques and ingredients. Which, if you ask me, is especially perfect for busy weekday family cooking.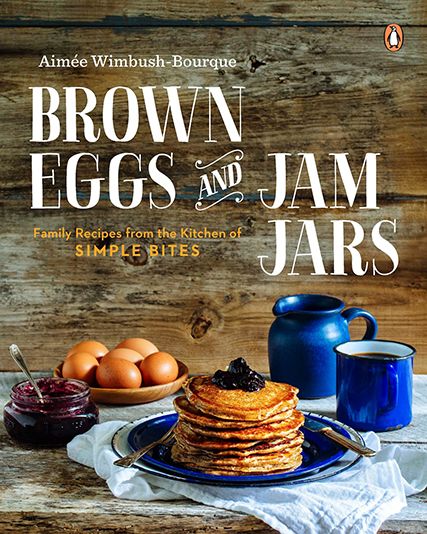 You might be surprised to find a cookbook written by an urban homesteader on a list by a group of very not urban homesteaders, but you don't have to grow your food or raise chickens like author Aimee Wimbush-Bourque of Simple Bites to fall in love with Brown Eggs and Jam Jars. An earnest invitation into Aimee's kitchen, this book is packed with simple family favorites like Peach-Glazed Grilled Salmon, Cheeseburgers with Smoky Onions, Spinach and Ricotta Pappardelle, Cold Brew Coffee, and Strawberry Lemonade. The ingredients are simple and wholesome, which makes them easy to get—even if not from your backyard.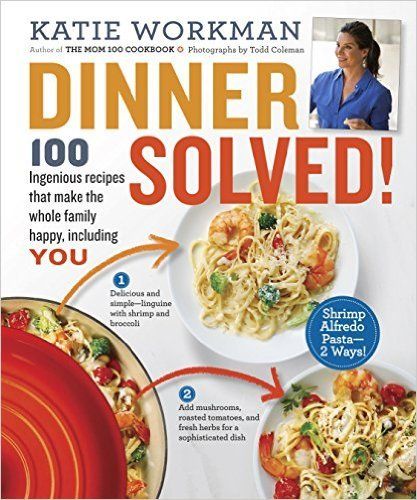 The second cookbook from one of our favorites,  Katie Workman, gets even higher marks than her first. Written in the comfortable voice of a good friend, this book won over more than one of us at Cool Mom Eats. Katie's easy, delicious recipes like Greek Tabbouleh, Berry Streusel Coffee Cake, Super Simple Tomato Sauce, Big Chewy Brownie Cookies, and a Mexican Chicken Tortilla Soup that is perfect for right now are dishes that more than one of us can imagine putting on our dinner tables, despite the great variation in how our kids eat. We also love the "Fork in the Road" adaptations and notes on what kids can do to help cook—proof that this is truly written from a mom's POV.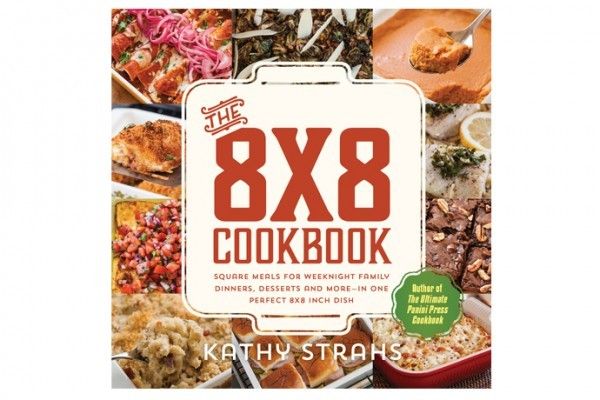 Kathy Strahs is the force behind the wildly popular food blog Panini Happy and now she has turned her sights to another handy kitchen tool, the all-purpose 8×8 pan. You'll be amazed at what you can cook up in an 8×8 pan; this book is packed with Kathy's trademark family-friendly recipes that go way beyond casseroles. From Roasted Cod with Gremolata and Arroz Con Pollo to Shortcut Chicken Enchiladas, the recipes are written with a busy parent's schedule in mind, which, of course, is part of the beauty of cooking in a single pan. That, and single pan clean up.
Jamie Oliver seems to elicit either yay's or nay's and we here at Cool Mom Eats are on the yay side of the fence. If you are, too, you'll enjoy the latest from the famous chef and food activist. In this book, Jamie takes on healthier eating and it's perfect for any family trying to do the same. Will you run into new ingredients, maybe even ones that are harder to find at a conventional market? You will, but it's nothing crazy and it's all in the name of making better eating more delicious. As long as you're willing to go for it, you know it will taste good. Because, above all, you can always count on Jamie for simple and, of course, tasty food.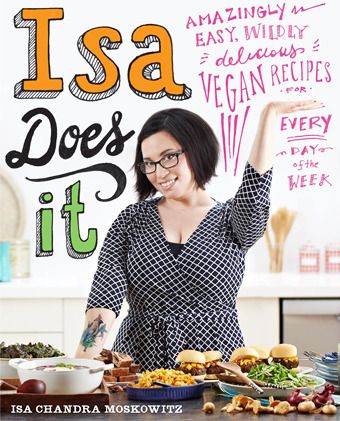 While we're on the health food train, let's talk about this wild card brought up by our editor Christina. I love this book and was thrilled when she mentioned that it's on the top of her wish list. Yes, it's a vegan food cookbook. And, no, you should not run out and buy it if you hate the idea of vegan cooking. It's not magic. But, if you're curious to include some vegan cooking in your repertoire or simply to find some meatless inspiration—think Ancho Lentil Tacos, Cast Iron Stir Fry with Avocado, Basil and Peanuts, and Angel Hair with Seared Brussels Sprouts and Olives—Isa makes it accessible with simple recipes and a guide to vegan ingredients. Plus, she'll make you laugh: There's a section on tofu butchery. Come on, this is good stuff, people!
Besides having a bad ass name, J. Kenji López-Alt is the science-obsessed Managing Culinary Director of Serious Eats. His new book, The Food Lab, unravels the science of home cooking and is the perfect cookbook for anyone interested in technique for the sake of bettering comfort food staples like fried eggs and burgers. Though not about molecular gastronomy, this book is definitely for the food nerd who is interested in becoming a better home cook. You won't find quick stir fries or tacos here, people, but if you believe that becoming a better home cook means learning how to perfect Tomato Soup and Grilled Cheese, you know, in the name of science and taste, you've found your book.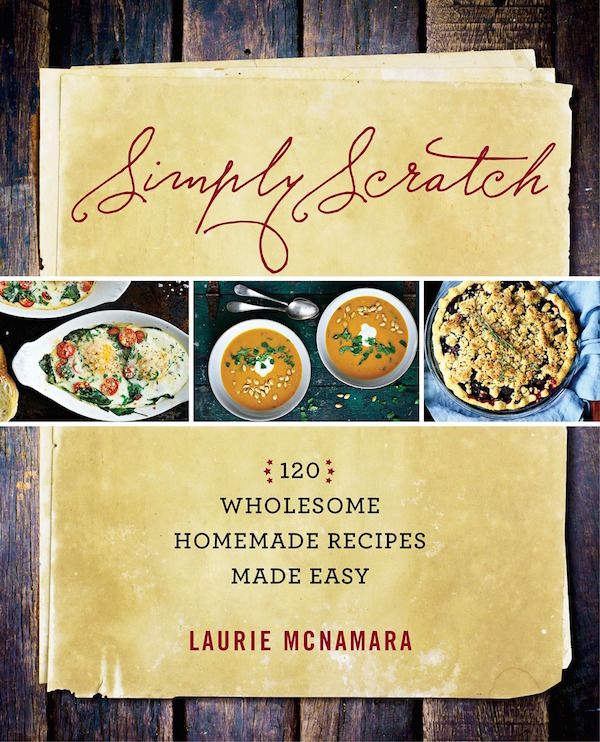 Just like the Simply Scratch blog that inspired this cookbook, one of Kate's favorites of the year, this book is packed with simple meals that will make you want to cook from scratch, even on busy weeknights. Especially when cooking from scratch means pulling a big batch of Laurie's easily doubled recipes out of the freezer. And really especially when your kids gobble up all of their green beans. Because that's what happened when Kate served her children the Adobo Green Beans with Toasted Garlicky Almonds from this book. And, when everyone eats their green beans, you get to serve up a batch of Fudgy Chocolate Toffee-Topped Brownies, because that's the kind of goodness this cookbook has in store.

In this book, Alana's second, she continues to make scratch cooking accessible and—if you give into it!—pleasurable. While her first book focused on pantry staples from pie dough to nut butters, her sophomore effort casts a wider, more global net with recipes for things like homemade chèvre, tofu, kefir, kimchi, and preserved lemons. Don't be scared: She also includes recipes and ideas for how to use them. And, then, of course, there are simple comforts like Roasted Red Pepper Corn Chowder, Asparagus Carbonara, Sesame Noodles, and Cinnamon Swirl Bread. This book is definitely for scratch cooks, but also for folks who are committed to discovering more joy in cooking at home, even if they haven't quite found it yet. If you take her lead, Alana will get you there.

There's no way this list could be complete without Ruth Reichl's latest. If you've ever been interested in food writing, start exploring the genre with Ruth Reichl's writing. In true form, this book reads more like a story—the one of 2009, the year Gourmet shut its doors and Ruth, then editor in chief, lost her job—than it does a cookbook. But make no mistake. Even if you have no interest in the narrative, this book is chock full of seasonal comfort recipes. One of the many wonderful things about Ruth is that she's among the best in her field, but has never lost touch with the fact that she honed her chops as a home cook. As spot-on and professional as these recipes are, they clearly come from the heart of a passionate foodie nourishing us all from her home kitchen. And, for us, that definitely makes for a great family cookbook.