There are certain Trader Joe's items I cannot walk out the door without buying. Chocolate-covered almonds. Kettle corn. Those frozen cheese pastries. And during pumpkin spice season? Don't even get me started.
But beyond these snacky impulse purchases, there are staples that I always get at Trader Joe's because they actually save me money — and they can save you cash too. Because knowing the deals means you'll have more left over for a few of those one pound milk chocolate bars.
Or is that just me?
Related: The big mistake you've been making at Trader Joe's (and how to fix it, stat).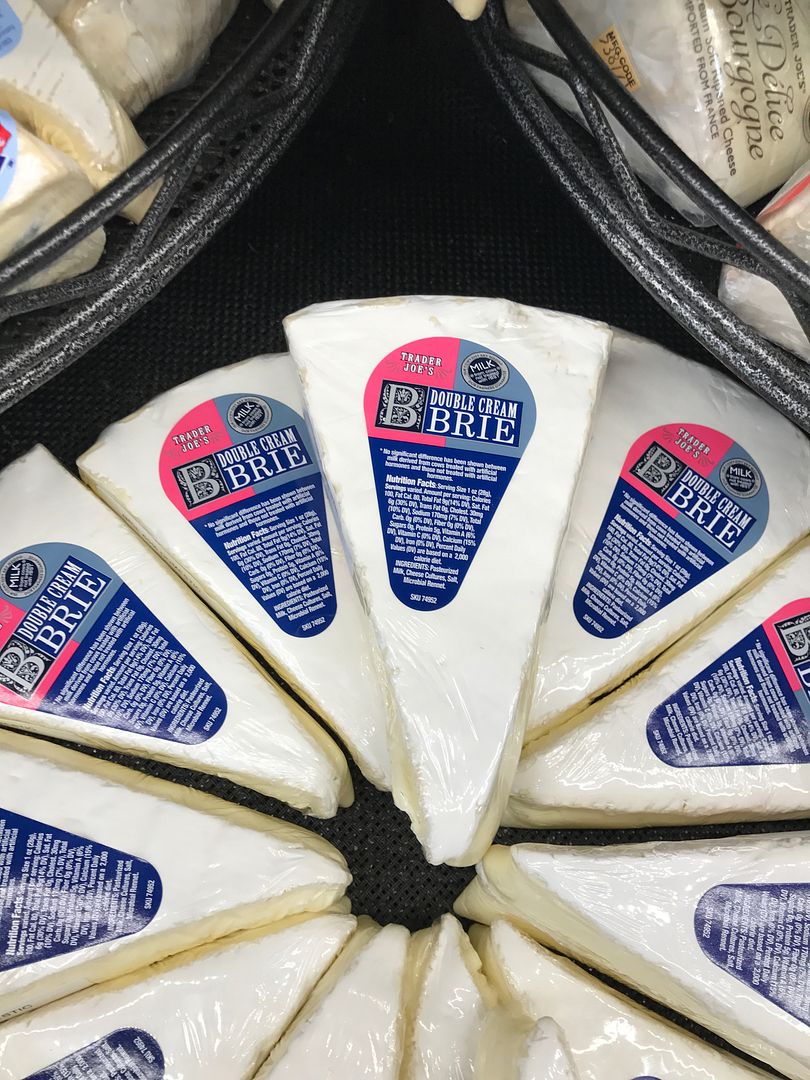 Cheese
If you want to go beyond the standard neon orange block of cheddar, but don't want to spend a fortune, Trader Joe's is the place to go. While most stores charge a premium for imported or specialty cheeses like brie, Parmesan, or even aged cheddar, Trader Joe's features amazing prices and a great selection. Looks like French food is back on the menu!
Coffee
While you may be able to find cheaper coffee in bulk elsewhere, it's hard to beat the price for the quality of beans that Trader Joe's offers. I've never met a can of TJ's coffee that I didn't like, and that includes decaf. (I know, but I'm pregnant!) Plus, most locations serve dixie cups of brewed joe that you can sample or just enjoy while you browse the aisles.
Eggs
If you're in the market for conventionally raised eggs, you can get a smoking deal on a dozen at Trader Joe's. My local store sells them for $1.29 a dozen, which is less expensive than most places in town. They also offer cage-free, but you will spend a little more for those.
Related: The best grocery store coupon apps to help you save time and money. No clipping required.
Olive Oil
If you've read anything about the olive oil market, you know that it's hard to guarantee that what you're getting is pure olive oil unless you buy it from a pricey specialty store or visit Italy yourself (if only, right?). So if the quality of your olive oil is important to you, expert Tom Mueller recommends the 100% Greek Kalamata Olive Oil at Trader Joe's, which you can buy for $8.99/liter.
Frozen Meals
As an expectant mom and just plain old busy home cook, I try to keep my freezer stocked with backup dinner options, because the struggle is real — and, well, some of Trader Joe's frozen meals really are great. I'm a big fan of their gyoza, which take a quick 10-minutes to cook and make a great meal with nothing more than stir fried veggies (or raw red pepper slices and carrot sticks on those super rough nights). The frozen pizzas and frozen tarts can be useful, too, since they are sooo much better than the brands you'll find in the conventional market and come at about the same price.
Organic Pantry Staples
One of my favorite things about Trader Joe's is that organic food tends to be priced more affordably for the average shopper. I never go without stocking up on canned organic chickpeas and black beans, which cost about as much as the non-organic versions at other supermarkets. Also, check out their organic dairy, popcorn, and tomato sauce.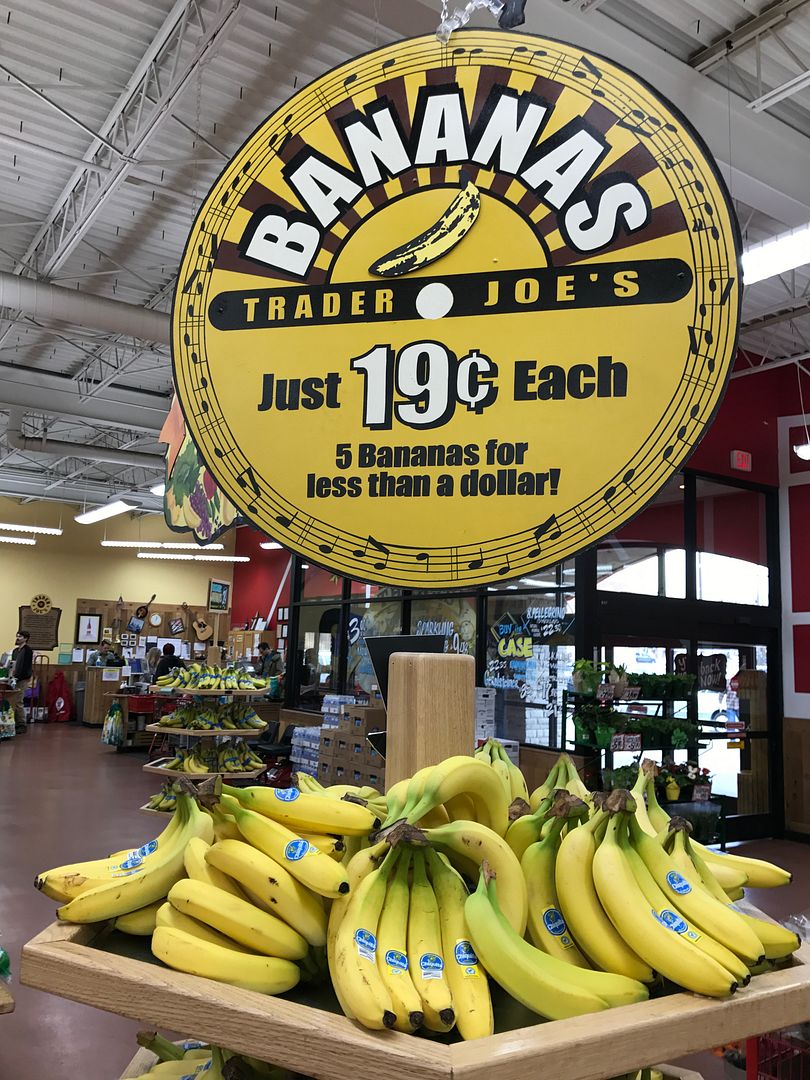 Bananas
Bananas at Trader Joe's are 19¢ each, which is 10¢ less than my local Publix. And I've never seen this price fluctuate in all of my years of shopping the Joe.
Wine
Trader Joe's is my favorite place to grab inexpensive bottles of wine that I can keep on hand for everyday drinking. I'm not above drinking the infamous Two Buck Chuck, although check out this sommelier's guide to Two Buck Chuck at Thrillist before you buy (and avoid the White Zinfandel at all costs). If you're feeling super classy, opt for one of the slightly pricier wines ($5-15 range), which are pretty damn good for the price. When in doubt, ask one of the Hawaiian-shirted staff members. They won't lead you astray.