We can thank McDonald's for the continued popularity of the St. Patrick's Day Shamrock Shake. They've rolled out four new flavors this year, ranging from chocolate to mocha, and Burger King hopped on the shake train with their new, limited release Oreo Irish Milkshake.
My daughter keeps asking me what kind of special treat is eaten on St. Patrick's Day (I didn't have the heart to tell her beer), so instead of hitting the drive-thru, we made shamrock-style shakes together at home. The Burger King version had me at Oreos, so my version includes them too (can you blame me?). But whatever your taste, making a homemade St. Patrick's Day Shamrock Shake is simple with our easily adaptable recipe.
Related: All natural, dye-free Shamrock Shake recipes. Because today is your lucky day.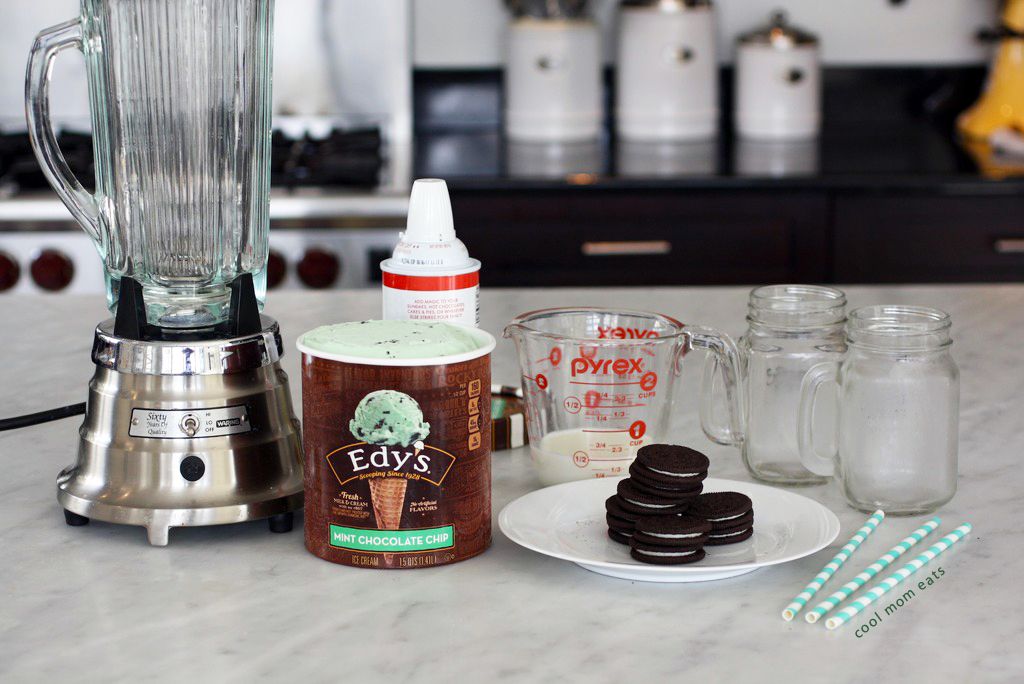 Before we get to the recipe, a few notes. The original Shamrock Shake is made by swirling peppermint extract and green food coloring into a base of vanilla soft serve. Starting with peppermint or mint chip ice cream is a great shortcut, and no less delicious.
With ice cream in hand, you'll also need milk and, if you ask me, Oreos, though technically cookies are optional. If you include the cookies but want that classic, neon green color, you'll definitely need to use green food coloring.
For a dye-free option, skip the mint chip ice cream and, instead, blend 10-15 whole mint leaves with vanilla ice cream. Just keep in mind that the color still won't be quite as intense as one made with food coloring.
Related: No magic required: 5 Lucky Charms recipes for St. Patrick's Day.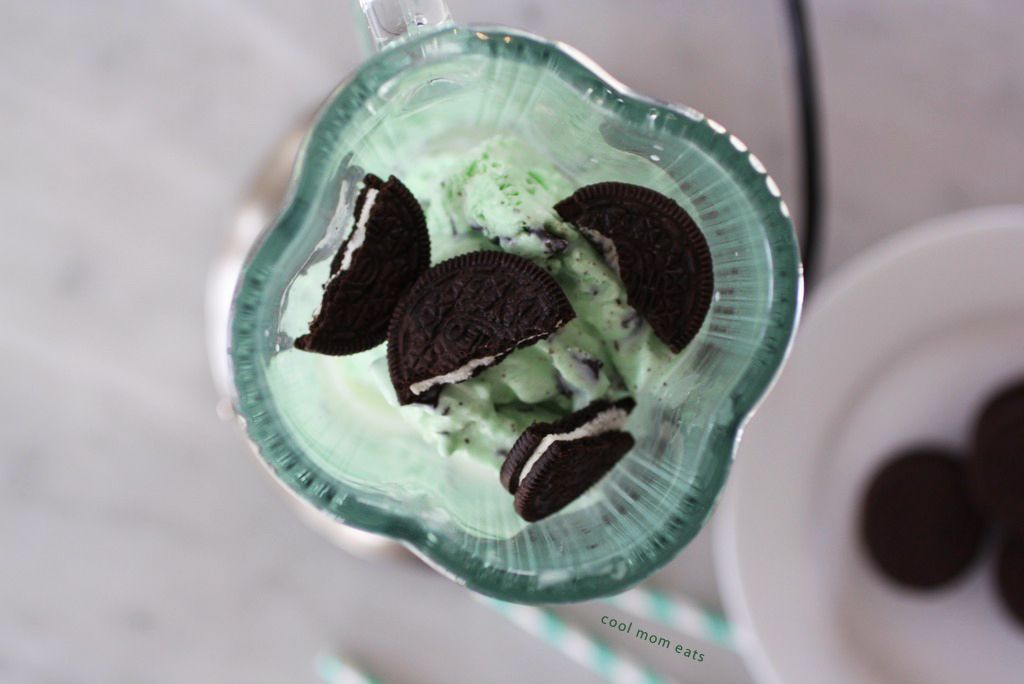 Oreo Shamrock Shake
Makes about 4 (decently-sized) milkshakes
INGREDIENTS:
3 cups vanilla, peppermint, or mint chocolate chip ice cream. (Breyer's makes a great Mint Chocolate Chip without artificial colors or flavors, though it won't give you that signature green color.)
3/4 cup milk, whole or reduced fat
2-3 Oreos or Thin Mint-type cookies, plus more for garnish
Peppermint extract, about 1 teaspoon (skip if using mint ice cream)
Green food coloring, about 5-7 drops depending on how green you want it (optional)
1 shot (about 1.5 ounces) of creme de menthe or Irish whiskey (in adults glasses only; optional)
Whipped cream and/or maraschino cherry, for garnish (optional)
DIRECTIONS:
1. In a blender, combine ice cream, milk, and desired mix-ins. Process until smooth and creamy; add a little more milk if the shake seems too thick. Top with whipped cream, a maraschino cherry, or better yet, another cookie.
2. Watch your little leprechauns smile with delight. (You'll be pretty delighted too.)