As the mom to a 13-year-old with peanut and tree nut allergies, I had a feeling that Bake Sales Are My B*tch: Win the Food Allergy Wars with 60+ Recipes to Keep Kids Safe and Parents Sane by April Peveteaux would be a winner. With a title like that, I suspected that the author truly got it. Allergies are no laughing matter — it's easy to be terrified when food is life threatening to your child — but if you can manage to stay vigilant and maintain a sense of humor, you'll navigate just fine.
After reading the review copy I received, I can honestly say that this book should be mandatory reading for families with food allergies. Actually, for anyone in the life of a child with food allergies. It lends a greater understanding of what it's like to live with them — and will make you laugh too.
CME is an Amazon and rstyle affiliate.
Related: 7 allergy-friendly snack recipes for a safer snack time for all.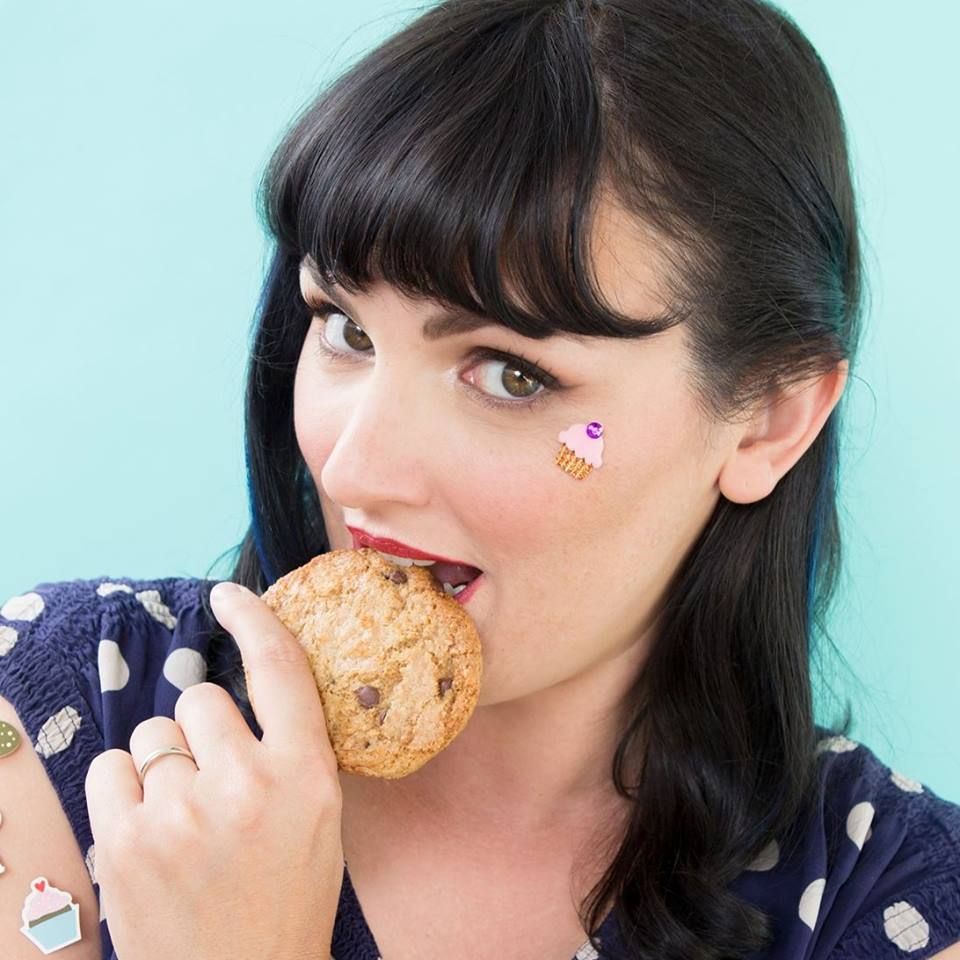 April Peveteaux, who also wrote Gluten Is My Bitch, is funny as hell, but don't let her wicked sense of humor lead you to think that this mama doesn't understand food allergies or take them seriously. She does. In fact, though many will want to pick up a copy of Bake Sales Are My B*tch for the recipes, this is so much more than a cookbook. Consider it Food Allergies 101.
Besides the 60+ recipes in the second half of the book, April gives an excellent explanation of food allergies. From a thorough breakdown of the eight most common allergens to how to deal with people who don't take your kid's allergy seriously — because, sigh, you will meet them — this book covers it all.
Related: 10 allergen-free food blogs for fantastic tips and even better recipes.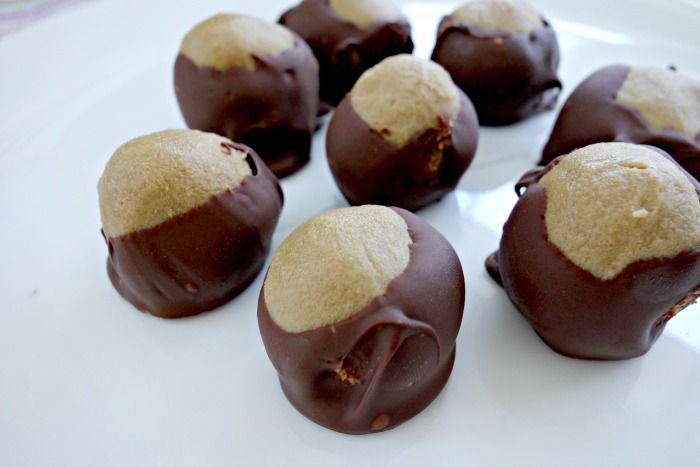 I've tried one recipe so far, for April's no-bake Buckeyes (the recipe for which April generously allowed us to share below), but if the outcome is any sign of how super easy and totally delicious the rest of the recipes are, my family is in for some good eating.
My only complaint: I wish there were photos. While I get that this is more than a cookbook, I feel like recipes and pretty photos go hand-in-hand.
But hey, if that's my only complaint — and it is — you can surely see why I think you should grab your copy of this fantastic book as soon as possible. Or, at least after you make these Buckeyes. Drool.
Buckeyes
Ingredients
1 cup SunButter
2 tablespoons softened butter
1/2 powdered sugar, plus more if needed
3/4 cup brown sugar
12 ounces semi-sweet chocolate chips (I'm a huge fan of Vermont Nut Free Chocolate ~ Georgette)
Directions
1. Line a baking sheet with wax paper and set aside.
2. In a bowl of a stand mixer fitted with the paddle attachment, beat SunButter and butter until combined. Scrape down bowl, add the powdered sugar and brown sugar, and beat until combined.
3. Roll 1 teaspoon of mixture into a ball, and place on prepared baking sheet. Continue until all the dough is used. If needed, add more powdered sugar until you reach a consistency that is easy to roll (I had to use several tablespoons more ~ Georgette). Place in the freezer for 30 minutes.
4. Melt the chocolate chips in the top of a double-boiler, or in a metal bowl that fits over a pan of lightly simmering water. Stir occasionally until smooth, and remove from heat.
5. Using a toothpick or small fork, dip each chilled SunButter ball into the melted chocolate and place on the prepared baking sheet. Chill in refrigerator until chocolate is set, at least 30 minutes. Serve chilled, and keep leftovers in the refrigerator.
For more delicious allergy-friendly recipes your family will love, buy your own copy of Bake Sales Are My B*tch: Win the Food Allergy Wars with 60+ Recipes to Keep Kids Safe and Parents Sane by April Peveteaux at your local bookstore or our affiliate Amazon today. And check out her blog Gluten is My Bitch for even more hilarity and great, allergy-free recipes.