Whether your child's school has a nut-free classroom or cafeteria, or you're hosting a birthday party want to be extra cautious, we want to do our part to ensure that all kids get through the school day and playdates safely.
For that reason, we've rounded up 7 of the easiest, tastiest snacks that avoid the top seven allergens altogether. That's right: No milk, eggs, fish, shellfish, tree nuts, peanuts, wheat, or soybeans. No matter who's eating, you can serve these allergy-free snack recipes, even pack them in your child's lunch box, with peace of mind.
Top: Pumpkin Apple Fruit Leather at The Organic Dietician | Kettle Corn at Food52 | Breakfast Cookies at Oh She Glows
Related: The best new, healthy back-to-school snack products that happen to be gluten-free too.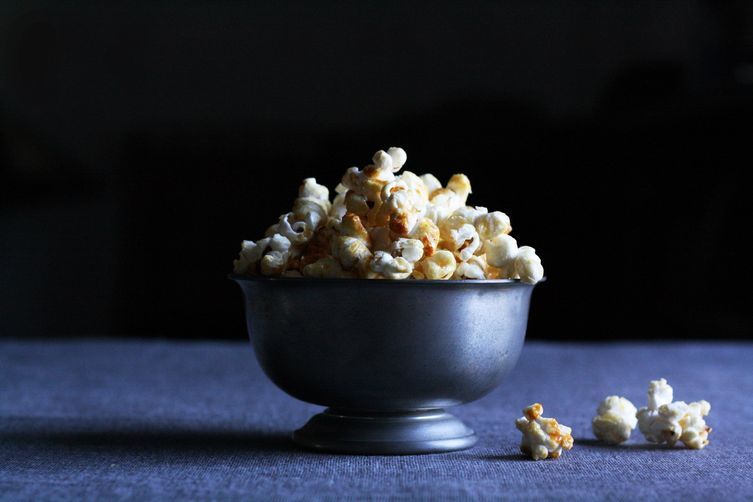 It may be simple, but I never get tired of the sweet-salty combination that is Kettle Corn. This version from Food52 keeps it so delicious and simple, the kids may even get excited to help out with the recipe, especially when it comes to the taste-testing part.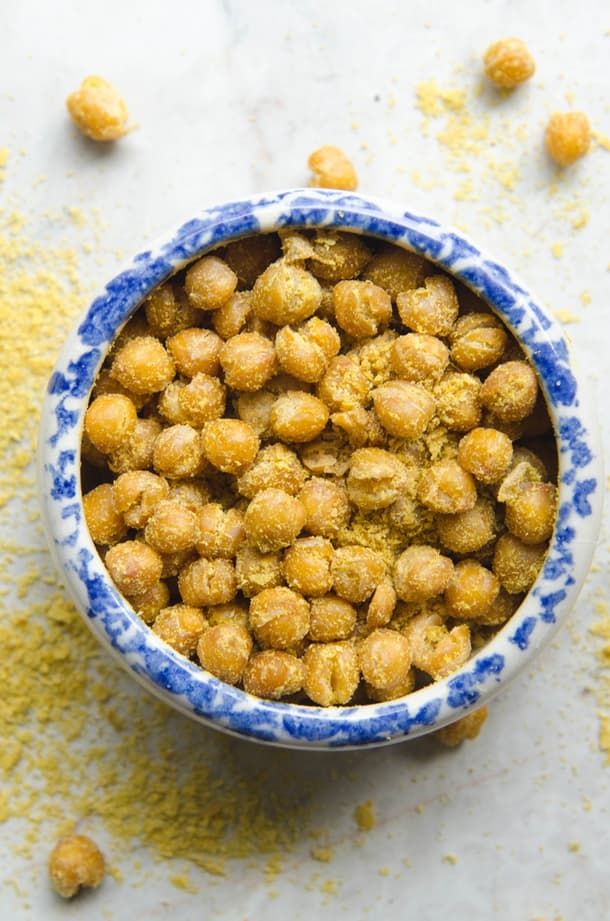 We all know kids love Cheetos, but what exactly is in that neon cheese powder? Yeah, we don't want to know either. If you're looking for a yummy snack that won't dye your fingertips orange, try these fun Cheetos-Style Chickpeas at The Kitchn. Plus, they're packed with protein and fiber, so no guilt here!
Related: High protein snack attack: How to make roasted chickpeas 6 ways.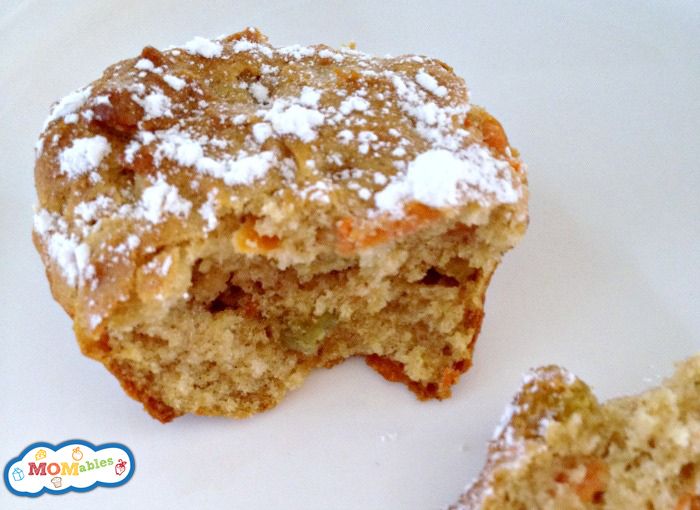 Muffins make a great anytime snack, but can be tricky to achieve without dairy, egg, or gluten. So a big thank you to MOMables for figuring out this yummy allergen and gluten-free Morning Glory Muffin recipe that still looks 100% delicious.

Fruit roll-ups may be a kid favorite, but the store-bought versions tend to be full of processed sugars and corn syrup, which is why we were beyond excited to find this easy Pumpkin Apple Fruit Leather at The Organic Dietician. So incredibly simple with only four ingredients and five minutes of prep.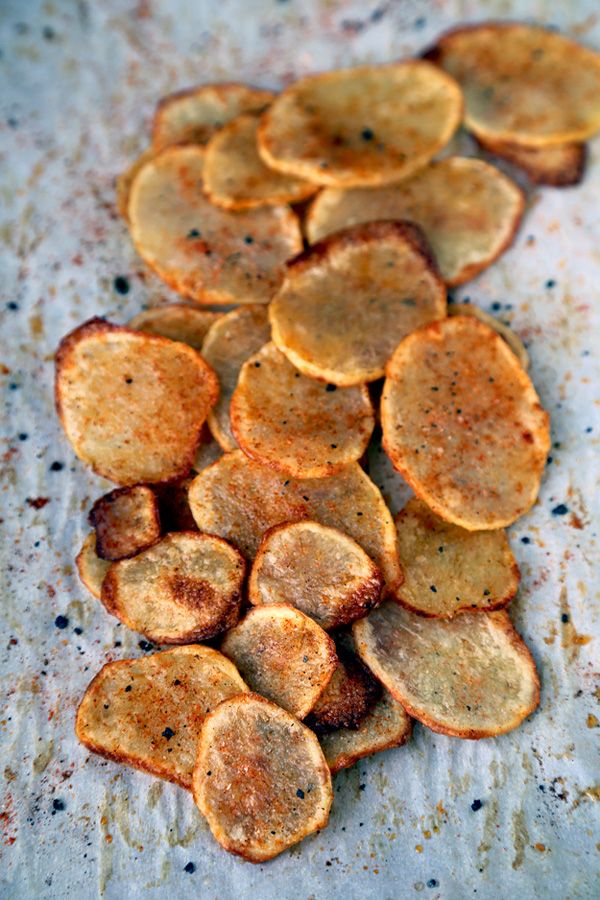 Try these super easy Baked Potato Chips with Paprika and Salt from Pickled Plum as a a healthier, allergy-free substitute for Cheez-It crackers or Doritos. Plus, the recipe uses up potatoes in a kid-friendly way.
Related: 6 easy, healthy nut free spreads for school lunch.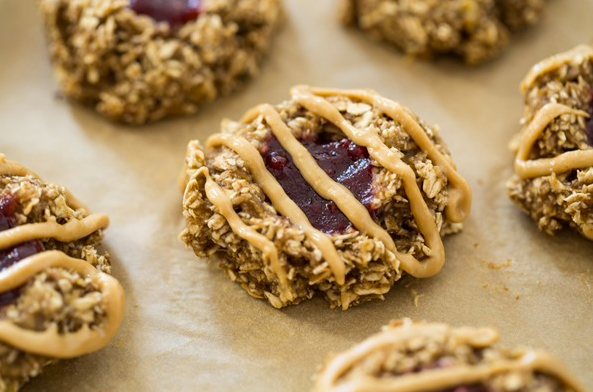 Oh She Glows never disappoints when it comes to vegan recipes, and these Flourless Thumbprint Breakfast Cookies are no exception. Plus, they're totally allergy-free as long as you garnish with seed butter instead of peanut butter. And if they're healthy enough for breakfast, they must be for lunch and snack time too!

These yummy Healthy Baked Plantain Chips at This Mama Cooks come in four different spice variations, so you can bake once and still have plenty of variety. Try the garlic and onion chips for a kid who loves savory snacks, or use the cinnamon sugar version for a healthy sweets alternative.