You know what they say: When life gives you new, game-changing methods for cutting fruit, you make lemonade. And Stacie's recent Kitchen Help Live video has done just that; I finally know how to cut kiwi, mango, and — yes! — even the notorious pomegranate like a pro. You can bet I'm going to put that knowledge to use by making these delicious fruit lemonade recipes that I can't wait to sip on all spring and summer long.
Because, hey, even sweet lemonade is a good alternative to the unicorn frappucino and its 76 grams of sugar. Ha!
Top: Pomegranate Lemonade | From the Grapevine
Related: 8 recipes for perfect party punch.

This Frozen Peach Lemonade totally lives up to the promise of the blog where it's found, As Easy as Apple Pie. Just think: you're only four ingredients and five minutes away from having this in your belly. Or from having very, very happy kiddos.

I love using fresh herbs to give a sweet drink like lemonade some complexity. This Strawberry Thyme Lemonade at Mediterranealicious looks delicious enough to keep kids and adults happy.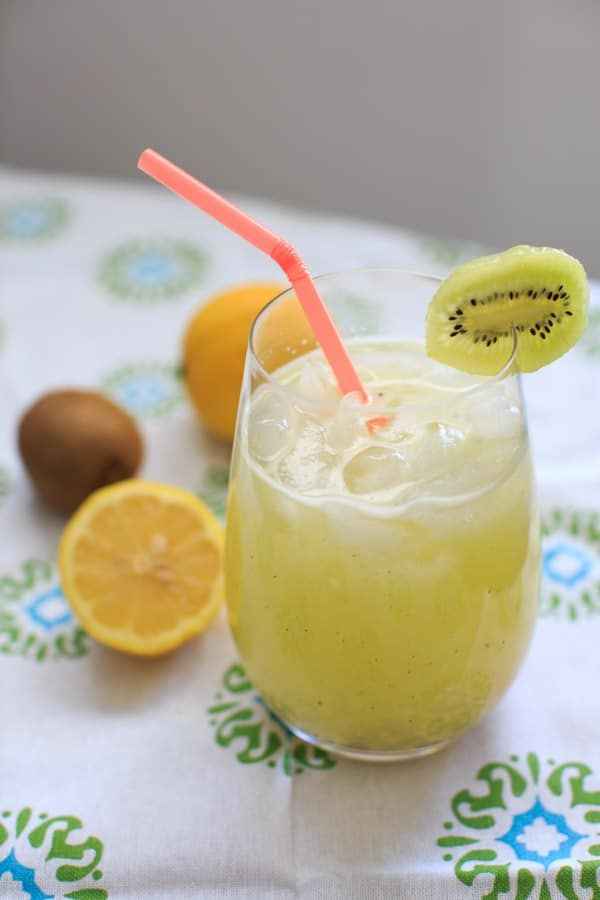 I don't see enough recipes that use this awesome fruit, so I was extra happy to discover the Homemade Kiwi Lemonade at Trial and Eater. If you every doubted that this little green power fruit can how its own, this perfect spring sip is proof.
Related: Spring mocktails and cocktails with flower power.

There is absolutely nothing as refreshing as watermelon, and this Watermelon Lemonade at Delish Knowledge is making me even more excited to see my favorite warm weather fruit pop up at my local farmer's market. With this yummy recipe in my back pocket, I'll be ready when it does.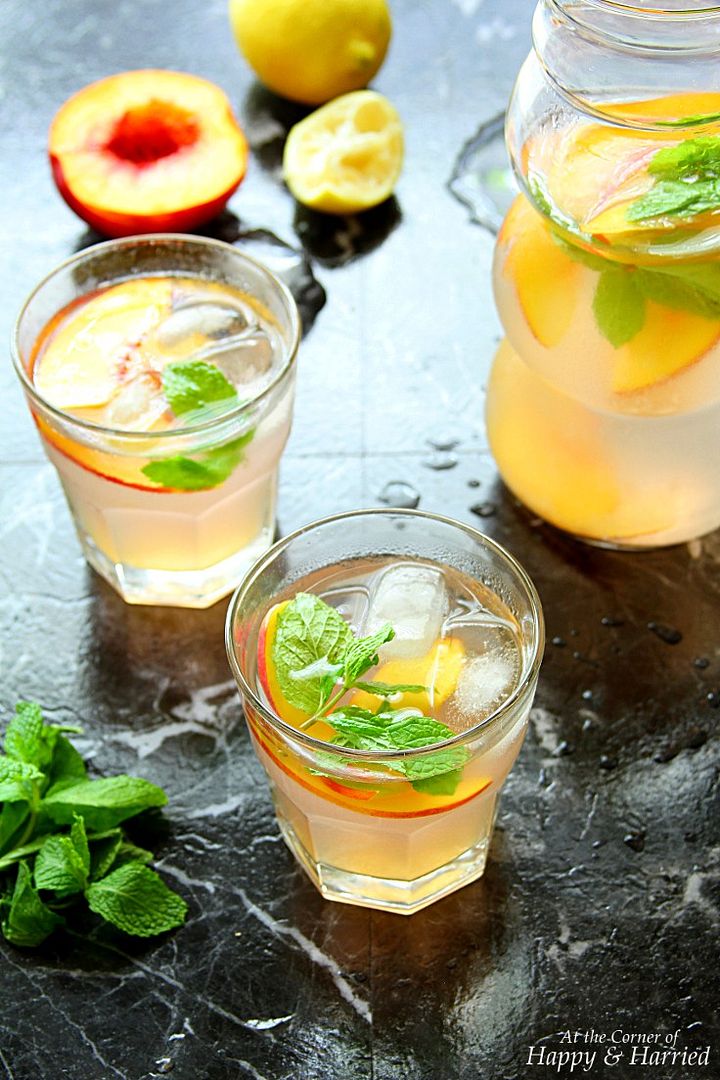 Ginger is one of my all-time favorite ingredients. It has just the right amount of kick and complements both savory and sweet flavors so well. I'm dying to try this Nectarine Ginger Lemonade from At the Corner of Happy & Harried — both plain and as a cocktail mixer, which I think would work really well.

Pomegranate just got a lot more accessible thanks to Stacie's technique for getting the seeds out painlessly, which just happens to involve aggressively hitting the fruit with a wooden spoon. (What? That doesn't sound fun to you too?) Now that it's not so labor-intensive to harvest the seeds, I may be making this Pomegranate Lemonade at From the Grapevine (above & top) on the regular.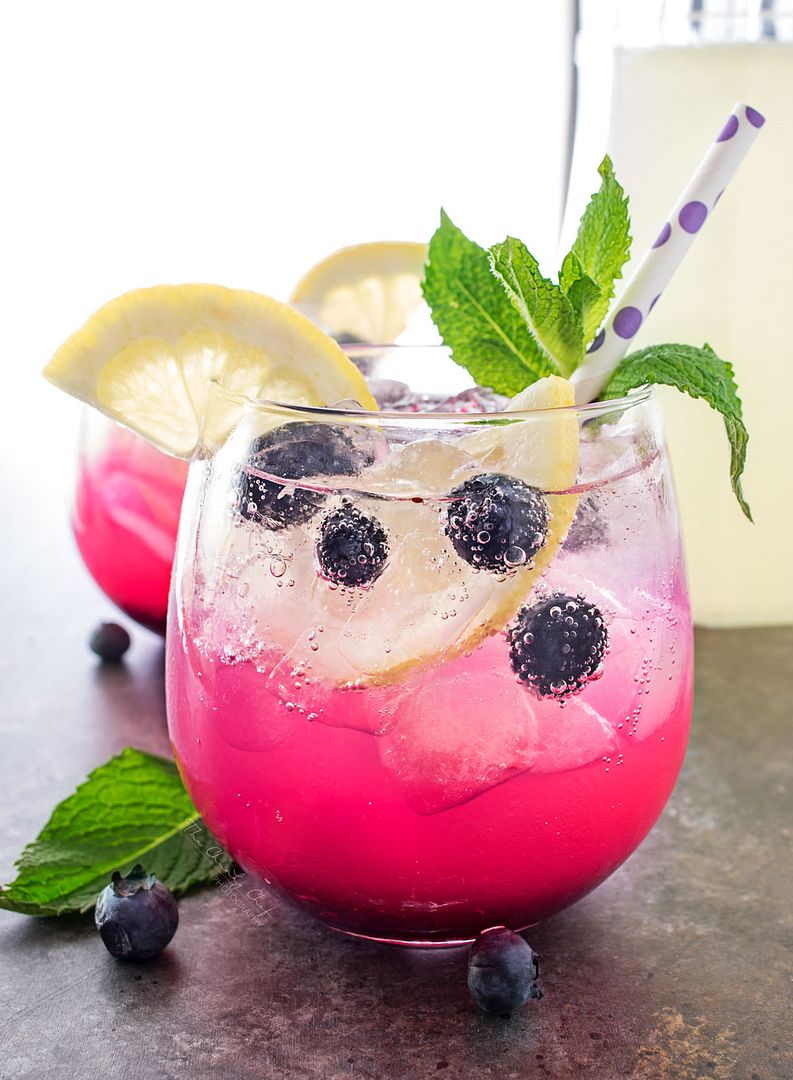 I've covered frozen and still, so I have to include an exceptional sparkling lemonade recipe to round out the list. This Sparkling Blueberry Lemonade at The Chunky Chef looks like just the thing, with its lovely ombre look, whole berries, and minty garnish. Warm weather perfection.