It's time to start thinking about your meal plan for next week. From an easy Cuban-inspired steak dinner to a meal that's summer on a sheet pan, we've got five weeknight dinners that will get you through the week ahead. So grab a pen, make your shopping list, and stock up before the weekend's over. And if it's easier for you to do that from your inbox, be sure to sign up for our weekly meal plan emails.
Top: Sheet Pan Sausage and Peppers at The Candid Appetite
Related: The one easy trick for tastier, juicier, quicker cooking chicken breasts.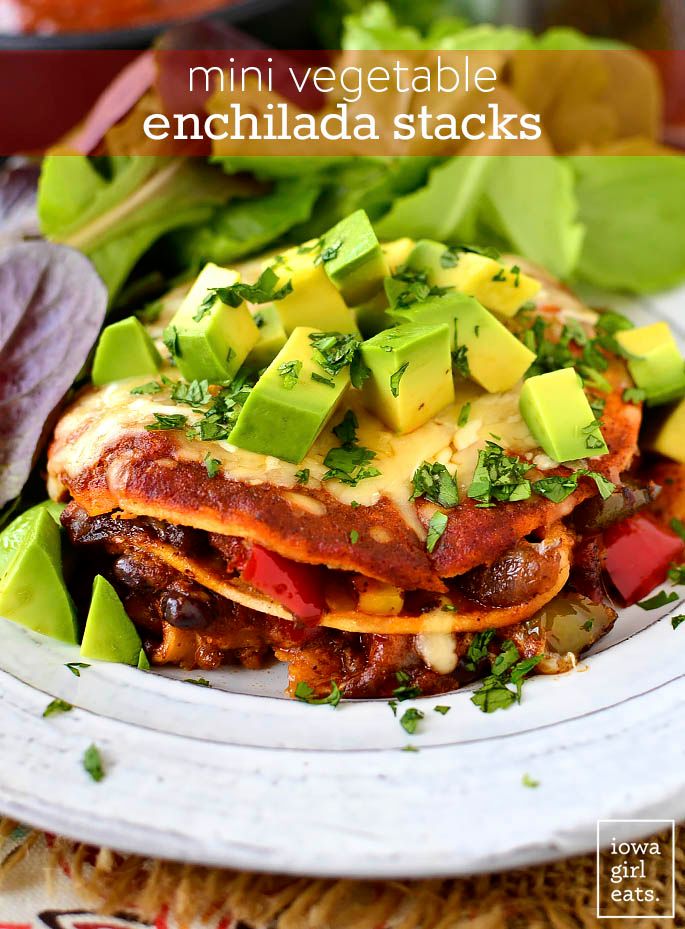 This week, I'm blurring the lines between #MeatlessMonday and #TacoTuesday — except with enchiladas. Ha! However you want to hashtag this meal, I know my kids will be down for these Mini Vegetable Enchilada Stacks at Iowa Girl Eats. #MomWin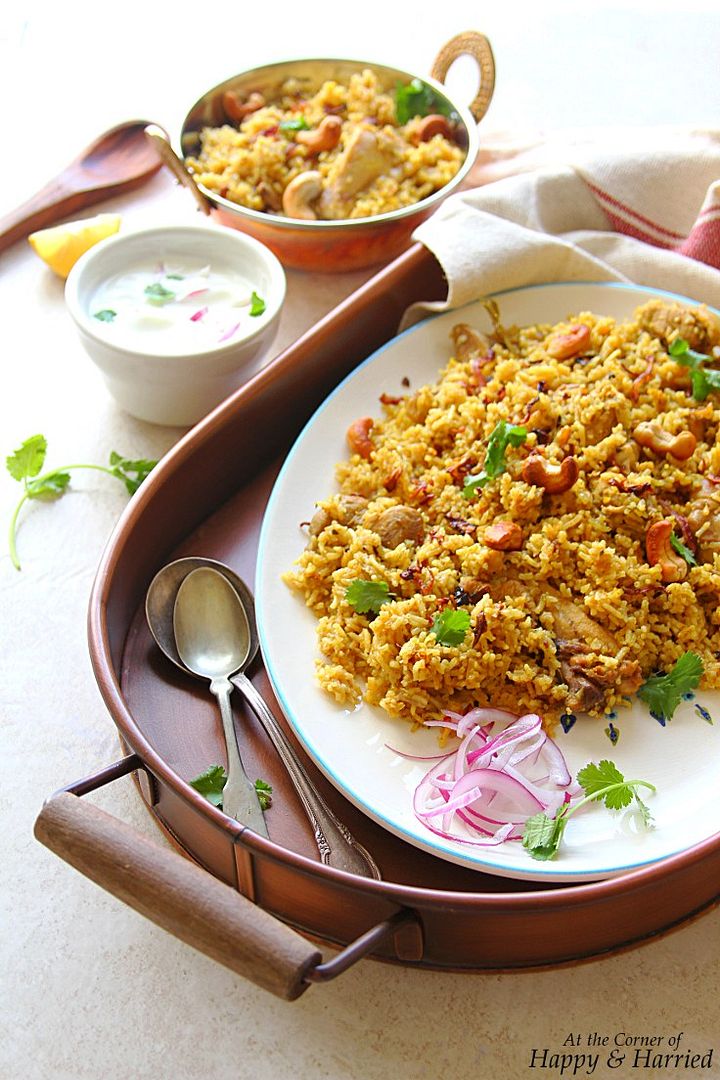 This Chicken Pulao at Happy and Harried is an Indian chicken and rice dish that's a nice variation on the more ubiquitous biryani recipe. I know that the ingredients list looks long, but it's just a bunch of spices — some of which are whole, so you don't even have to measure. You totally got this.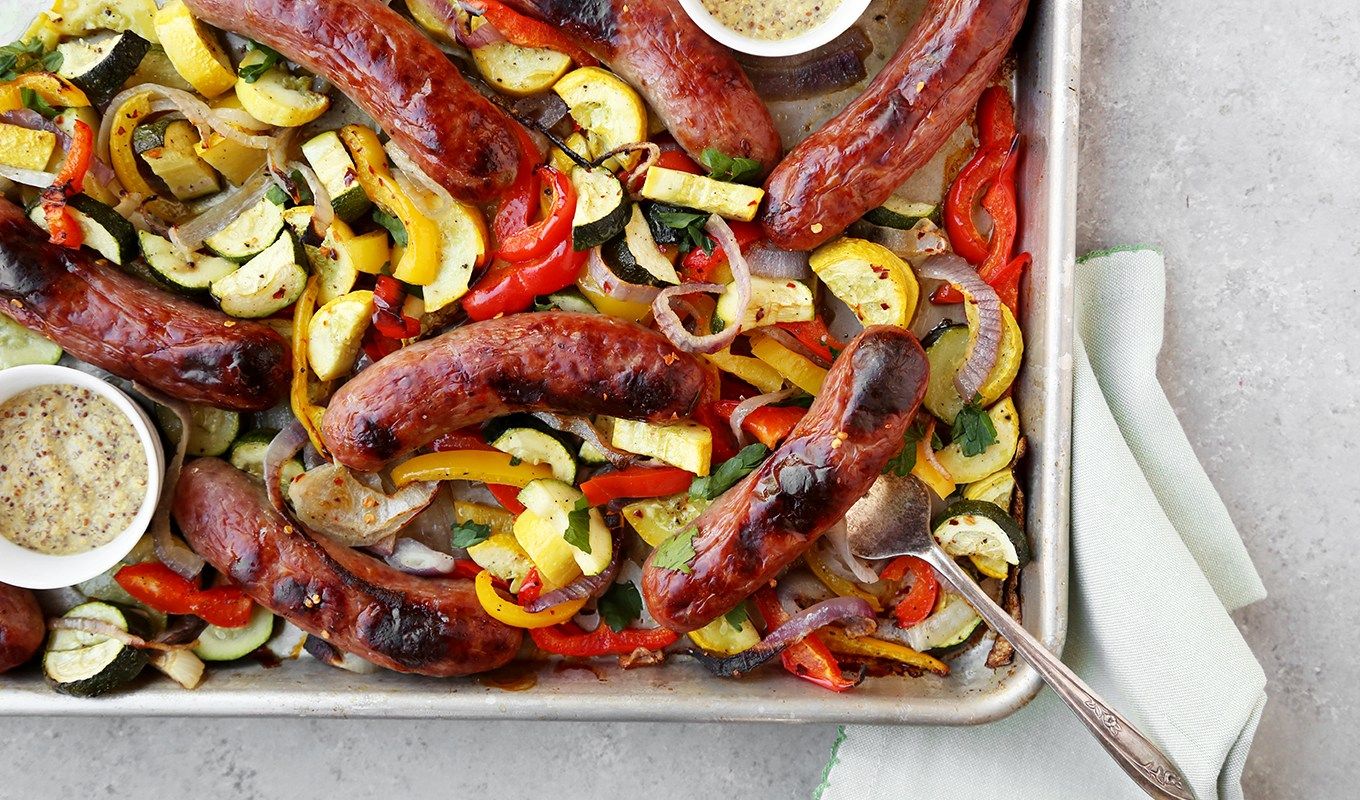 I'm not quite sure why, but Wednesday is usually the evening when I need the easiest dinner of the week, so I'm all about this Sheet Pan Sausage and Peppers at The Candid Appetite (above & top). So easy and I'm feeling the summer fair vibes.
Related: The 4 best meal planning apps to use on the go.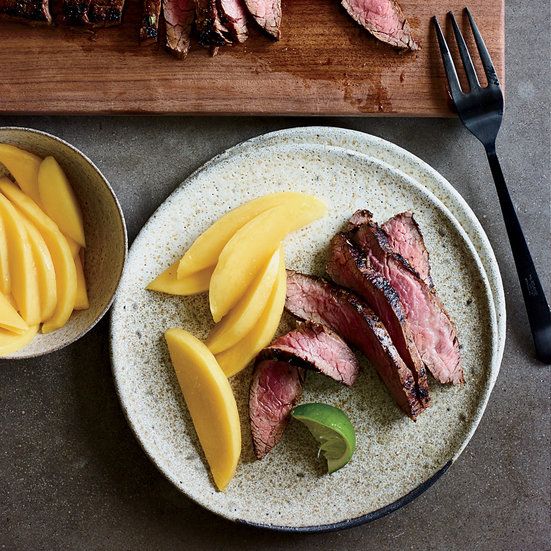 Cuban-Inspired Flank Steak by Melissa Clark | Photo by John Kernick for Food and Wine
I recently made this Cuban-Inspired Flank Steak by Melissa Clark at Food and Wine and loved it. The longer you let the steak marinate, the better it will taste — because the flavor is killer. Serve with mango, as she suggests, plus avocado and a side of rice and beans for an easy, super well-rounded meal.
The Best Breakfast Sandwich | Framed Cooks
Sometimes breakfast for dinner is the only way to go. I'm all for going sweet on those nights — pancakes and French toast are never a bad idea — but when savory is what you need, our guide on how to make the ultimate breakfast sandwich has you covered. My favorite is the breakfast sandwich that we found at Framed Cooks (pictured), because cheese sauce (and, hey, spinach too!). But no worries if that doesn't appeal: There are many ways to get it right, as long as you follow a few basic rules.