The unofficial start of summer begins! Whether or not your kids return to school on Tuesday, one thing is for sure: It's time for summer eating. Whether you're dining al fresco, picnicking on the beach, or taking cover from rain this weekend, we have all of your Memorial Day eats. Over 50 summer recipes and party tips, from grilled everything to long weekend worthy desserts — bring it on.
Related: 8 OMG summer party hacks for the food and drink at your next outdoor party.
Before you start choosing between grilled burgers or slow cooked ribs, start with these 5 tricks to host a fabulous outdoor party on a budget.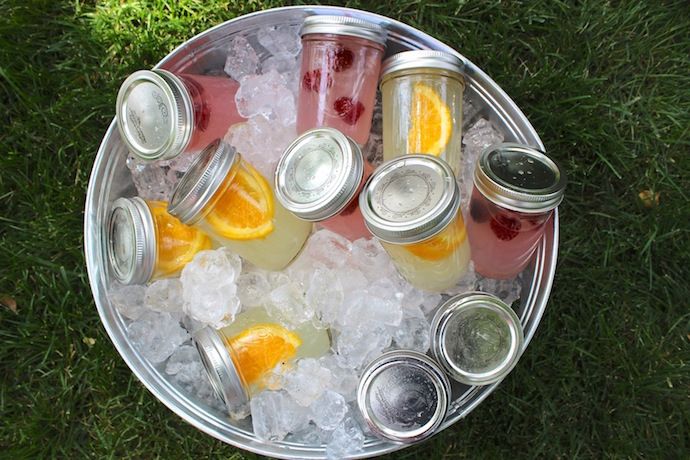 Ready-Made Cocktails | The Chic
These brilliant summer party hacks for easy weekend entertaining are also perfect for the long weekend. Nothing fancy, just lots of clever ideas that will help keep your party — and you — feeling laid back.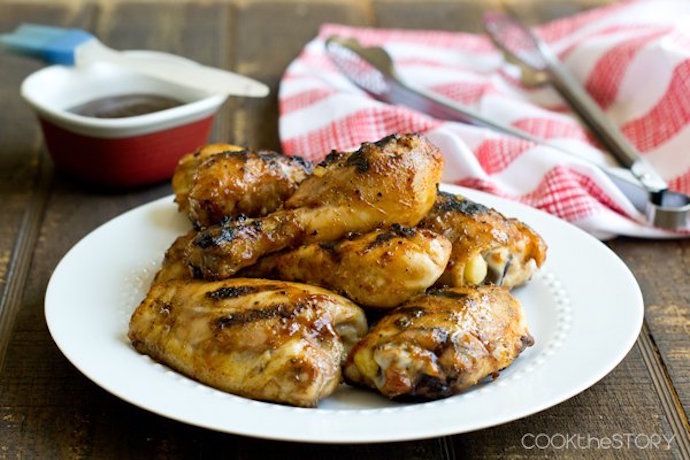 Grilled Chicken for a Crowd | Cook the Story
Unless the weather punks out, I have a feeling that many of us will be grilling this weekend. If you're having people over, these tips on how to grill for a crowd will save you. Because why does cooking more always end being harder?
The Burger Lover's Burger | Photo by Lara Ferroni for Epicurious
If the grill is on, I want burgers. It's that simple. If you're with me, start with these 6 expert tips for juicy burgers every time, then move on to these 5 mouthwatering burger recipes for inspiration.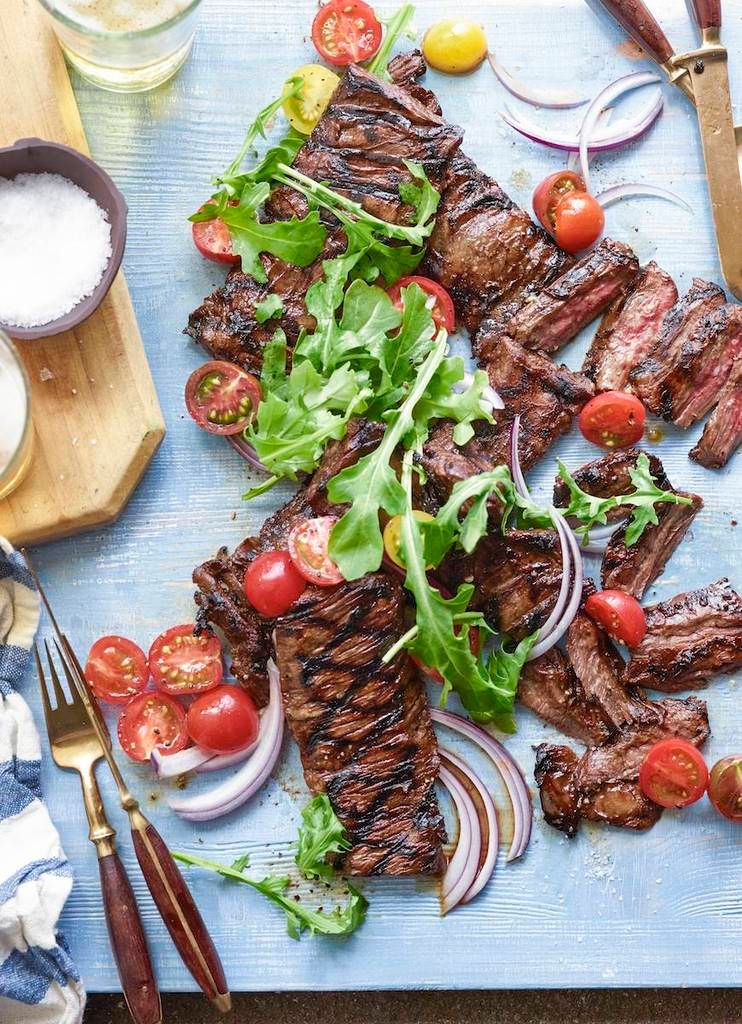 Grilled Skirt Steak with Tomato Salad | What's Gaby Cooking
Maybe steak is more your speed? This guide on how to cook steak perfectly, which includes a killer recipe for Grilled Skirt Steak with Tomato Salad, is one of our most popular posts of all time. You can see why.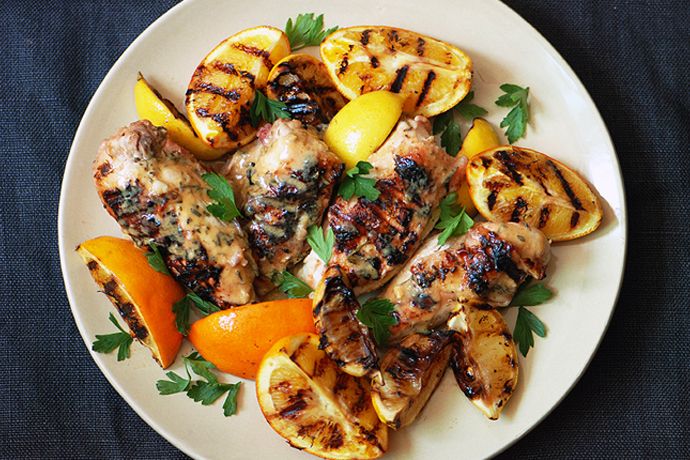 Grilled Citrus Chicken Breasts | Photo by Maria del Mar Sacasa for Bon Appetit 
Even if you're a die hard fan of grilled beef, these fantastic grilled chicken recipes will restore your faith in the bird. Because done right, juicy grilled chicken is pretty damn delicious.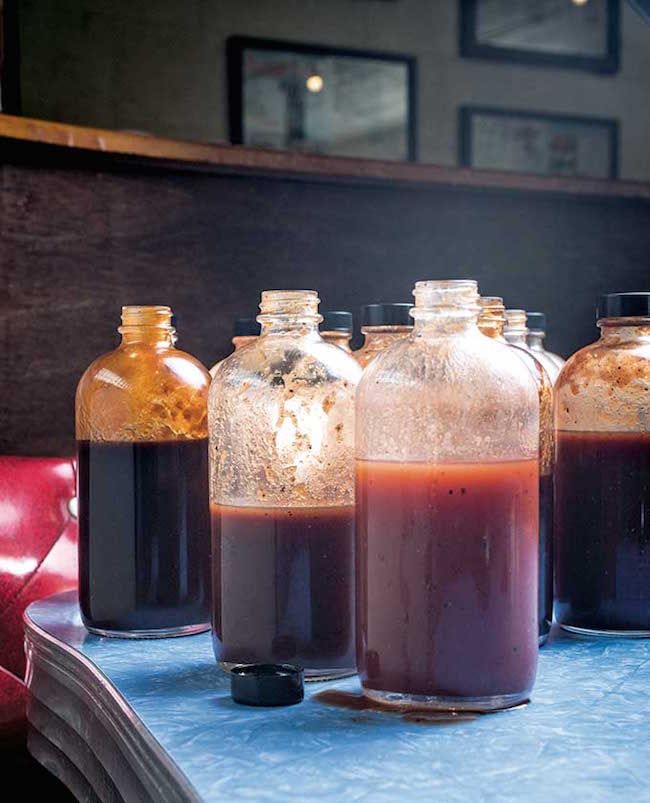 Franklin Barbecue sauce | Cookbooks 365
No matter what your protein — and even if it's plant-based — please put down the bottle of cheap supermarket BBQ sauce and whip up one of these easy BBQ sauce recipes. They are simple to make and so, so much better than anything you can grab off of the shelf.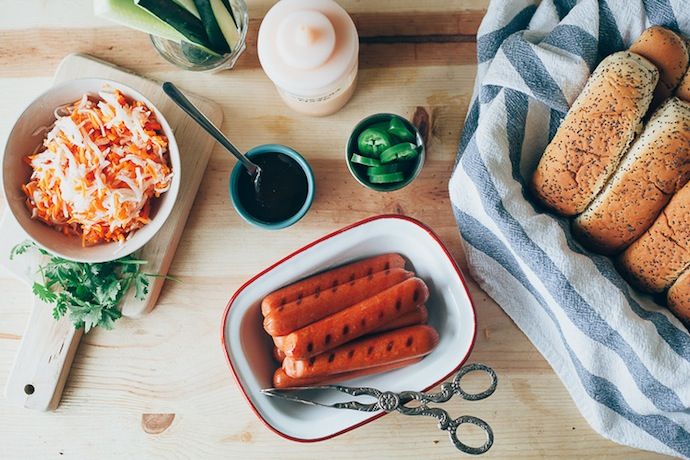 Bahn Mi Hot Dogs | My Name is Yeh
If you ask me — and my kids — no BBQ is complete without a few dogs too. Keep them from being a second thought with these 6 killer hot dog recipes that will knock your socks off. Then try not to eat them all summer long.
Many of my vegetarian friends are fine with the standard veggie burger or veggie dog swap, but I think it's a little boring when you can grill up pizzas instead. Our step-by-step guide on how to grill pizza will have you whipping up pro pies in no time. And keep it easy by using dough from your favorite pizzeria.
Mexican Corn Salad | Photo by Hirsheimer Hamilton for Bon Appetit
Do we have to talk veggies? I suppose it's the responsible thing to do — and not so bad if we talk fresh corn. If the corn by you is already sweet, make sure you know how to boil corn perfectly and serve it with nothing more than butter and salt. Or use our trick for a no-mess way to cut corn off of the cob and make one of these 7 sweet corn salad recipes.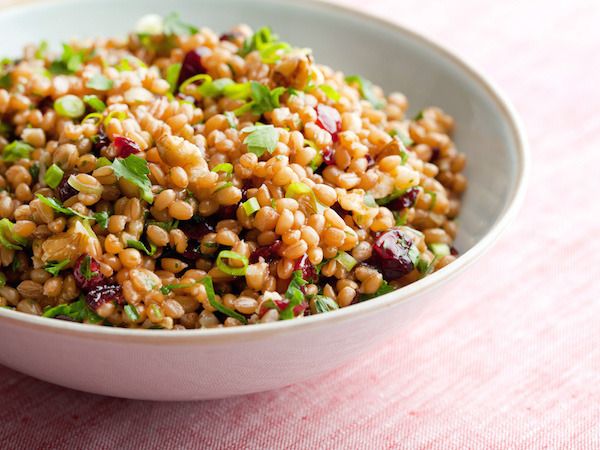 Wheat Berry Salad | Food Network
These delicious, make-ahead grain salads also get in some veggies and hearty grains too.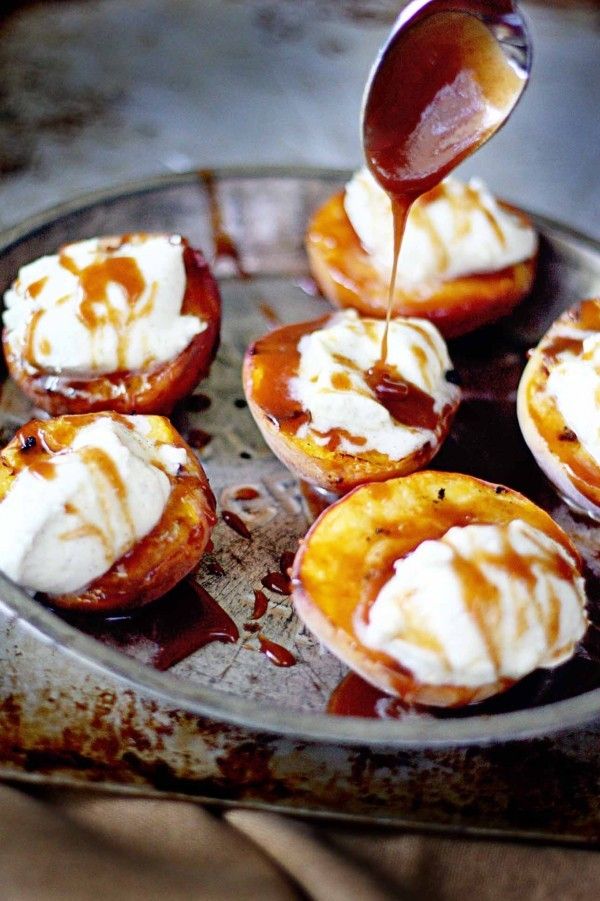 Grilled Vanilla Bean Mascarpone Peaches with Salted Bourbon Caramel | In Sock Monkey Slippers
We can move on to dessert now, right? Phew. These sweet grilled fruit recipes are easy and light, a perfect way to end a BBQ, if you ask me.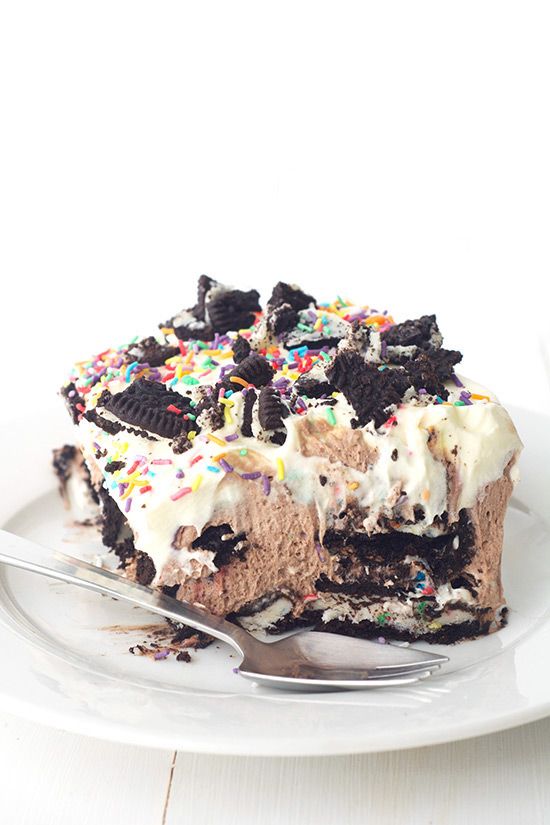 Birthday Cake Oreo Icebox Pie | Sweetest Menu
Or, if you want to go with something a little more traditional (and decadent), whip up one of these easy icebox pie recipes that you can make ahead.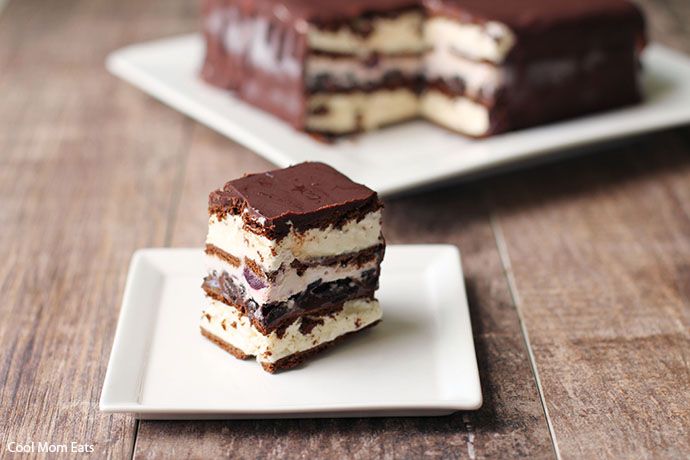 Another favorite summertime dessert that will make the kids happy (and you, too, if you get them in the kitchen to help make this), our easy DIY ice cream cake that uses the most amazing store-bought hack. GENIUS.Ins