Our Father's Day gift guide is packed with so much fantastic stuff, but we here on the food front are always looking out specifically for dads who love to cook, eat, or drink. So, yea, we're looking out for all of them with these fabulous gourmet Father's Day gifts. With everything from handsome whiskey tumblers, to gear that allows him to smoke his own meats, to raw bar (like, the actual oysters),  there's something here for everyone.
CME is an rStyle affiliate.
Related: 11 practical Father's Day gifts that still feel cool and gifty.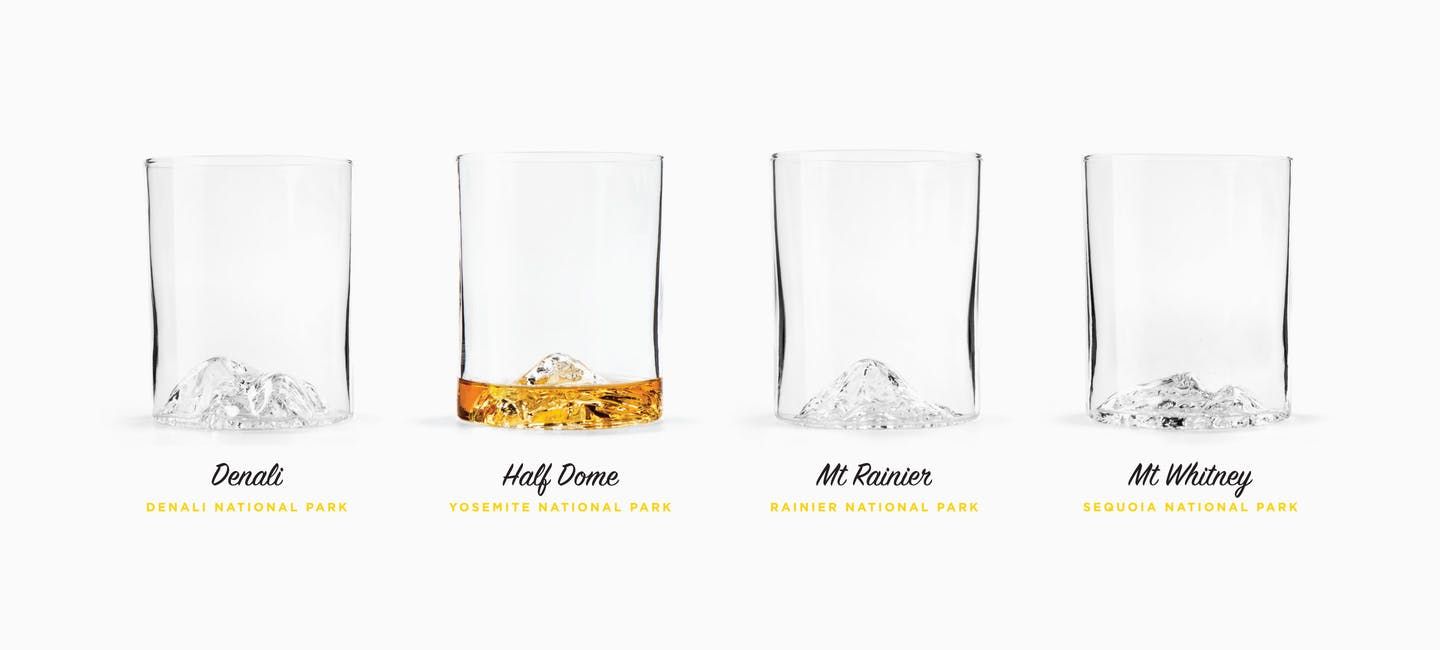 Whiskey Peaks Rocks Glasses ($59.98, Huckberry)
To celebrate the 2016 centennial of America's National Park Service, Huckberry produced these clever handblown whiskey glasses featuring a raised topographic impression of America's greatest mountain peaks: Denali, Half Dome, Mt. Rainier, and Mt. Whitney. Perfect for the outdoorsman — who also loves a good cocktail.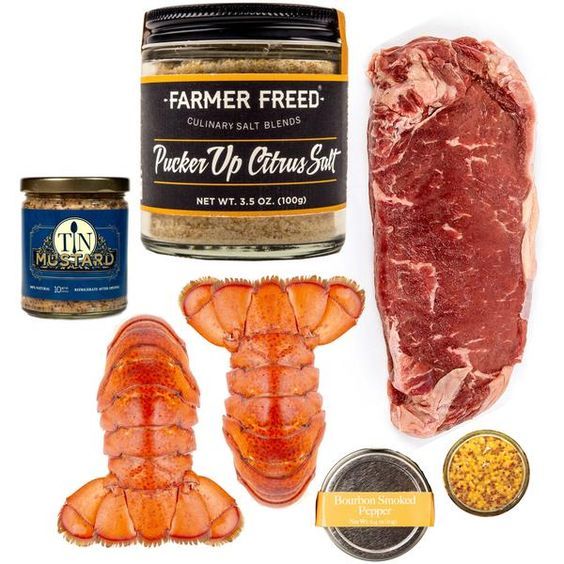 Surf & Turf in a Bag ($131.50, Mouth.com)
We love the entire Father's Day gift collection at Mouth.com. There is something for every dad, from the cocktail lover to the guy with a sweet tooth. But this gift pack, which comes with two NY Strip Steaks, two lobster tails, fancy salt, smoked black pepper, and more is our top pick this year. Plus, give it to the right guy and you get a killer meal too.
uKeg Growler ($149-278, Growler Wekrs)
This handsome pressurized growler is vacuum insulated to keep beer cold all day and has a pressurization cap that keeps it well carbonated too. Whether it sits on the kitchen counter (it's pretty enough to leave it there) or he takes it on the go (it's travel ready!), this will keep your beer lover's libation exactly as it's meant to be all day.
Related: A new home brewing machine that makes DIY craft beer as easy as making a cup of coffee.
Bad Seed Chili Granola ($12.99, Farm to People)
Meet granola's evil twin! This sweet, savory, garlicky, spicy flavor-bomb is totally addictive, so it's a good thing you can serve it so many different ways: On top of grilled meat, sprinkled on avocado toast, over eggs, or folded into tacos. You might want to buy two bottles since this is sure to become his new favorite condiment.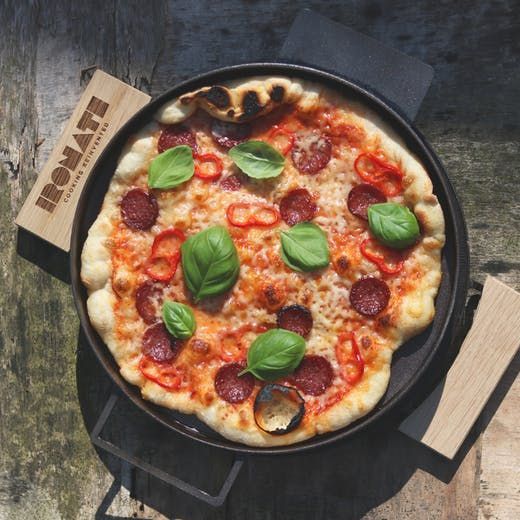 IRONATE Stove Top Pizza Cooker ($144.98, Huckberry)
A backyard brick oven would be nice, but crispy pizza made on the stove top is a pretty damn good option B. He can make delicious pizza in just three minutes using this, no oven required. And, yes, it works on frozen pizza too. Ha! For what it's worth, you can also use this to sear steaks and it works on an open flame for all those campers.
Blazetower (complete kit $1,225.00 or buy pieces separately for less)
The complete kit for this blazing backyard beauty comes with everything you need to set up a fire tower, grill, and smoker that can be used to hang cure meats, smoke foods, and cook anything you'd like on an open flame, including pizzas. When it isn't being used for cooking, you can treat the Blazetower like a fire pit — the smart design funnels smoke away from guests!
Related: Roccbox lets you make delicious brick oven pizzas without the brick oven.
Homemade Kimchi Kit ($45, Uncommon Goods)
Never run out of delicious, funky, spicy kimchi when you can make it easily at home. This kit has everything you need to DIY the staple Korean condiment.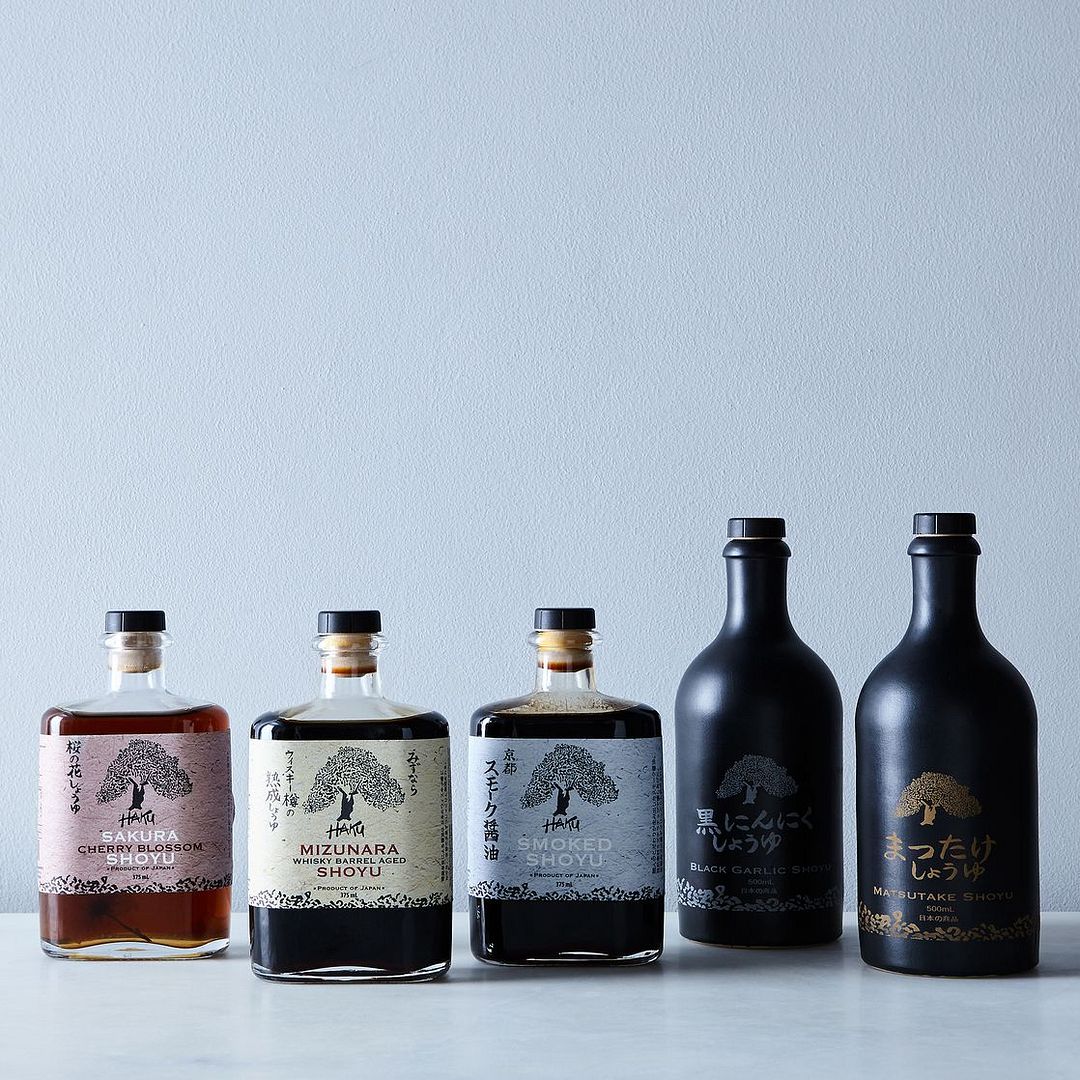 Haku Japanese Shoyu ($28-32, Food52)
Sweeter and way more delicate than supermarket soy sauce, these are a must have for any gourmet pantry. Choose from Smoked Shoyu, which has been cold-smoked with Japanese oak; Whisky Barrel-Aged Shoyu; Sakura Cherry Blossom Shoyu, a white shoyu that's been aged with preserved cherry blossoms (whoa!); Matsutake Shoyu, a white shoyu infused with earthy matsutake mushrooms; and Black Garlic Shoyu.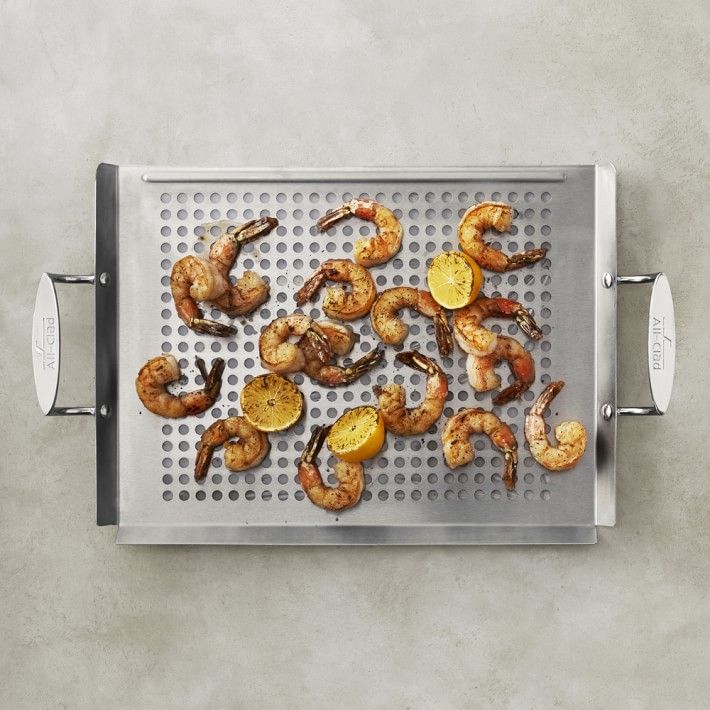 All-Clad Steel Outdoor Griddle ($79.95 on sale, Williams-Sonoma)
Yes, grilling can be a bit of a cliché, but for good reason — especially if you have a guy who loves his BBQ. If he already has most of the accessories, this might be the perfect addition to his collection of grilling gear.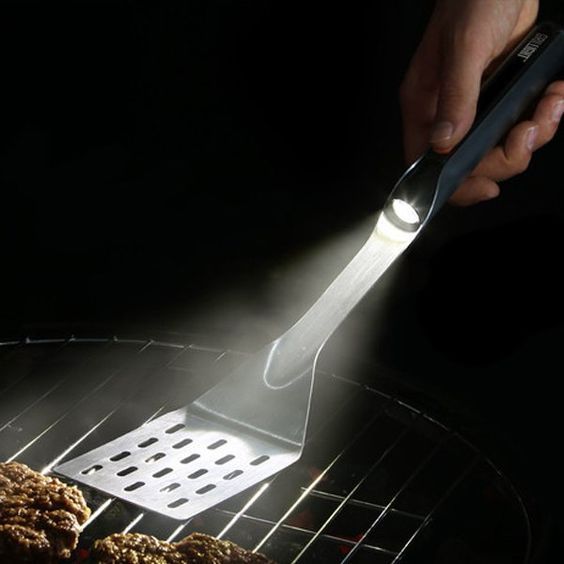 Grill-Light Spatula ($24.50, Gent Supply Company)
This spatula with an LED light in the handle is another fantastic grill accessory that allows him to grill at night or while camping. What more needs to be said?!
Related: 13 more seriously cool food and drink gifts for dads.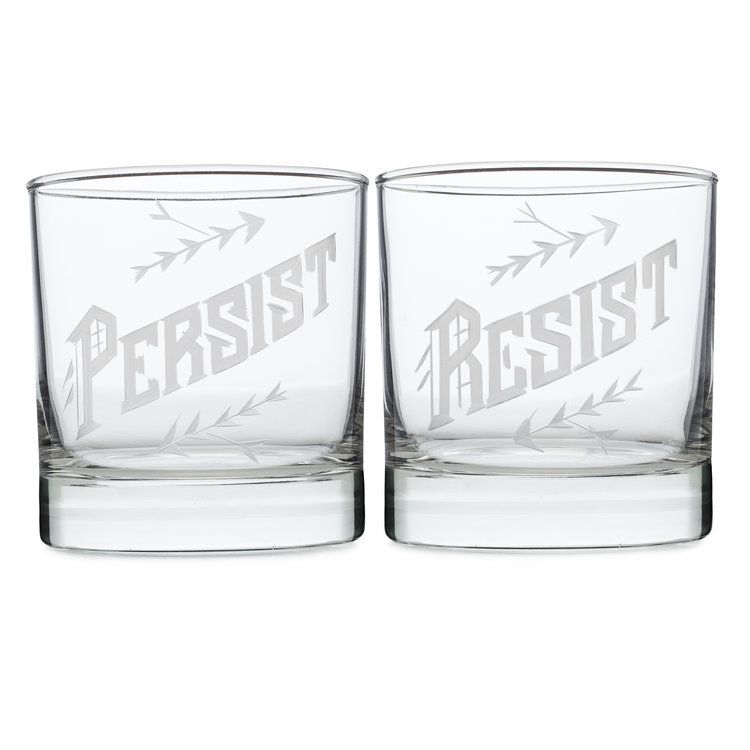 RESIST & PERSIST Glasses ($44 and a 1/3 of each purchase goes to the ACLU, Love and Victory)
The Love and Victory site says it all: Old fashioned and timely, all at once.
Centellino Wine Aerator and Decanter ($55, Bespoke Post)
Hand blown in Tuscany, this Italian glass piece fits right on top of your favorite bottle of wine to easily decant right into your glass — no need to pour the whole bottle or bother with extra vessels.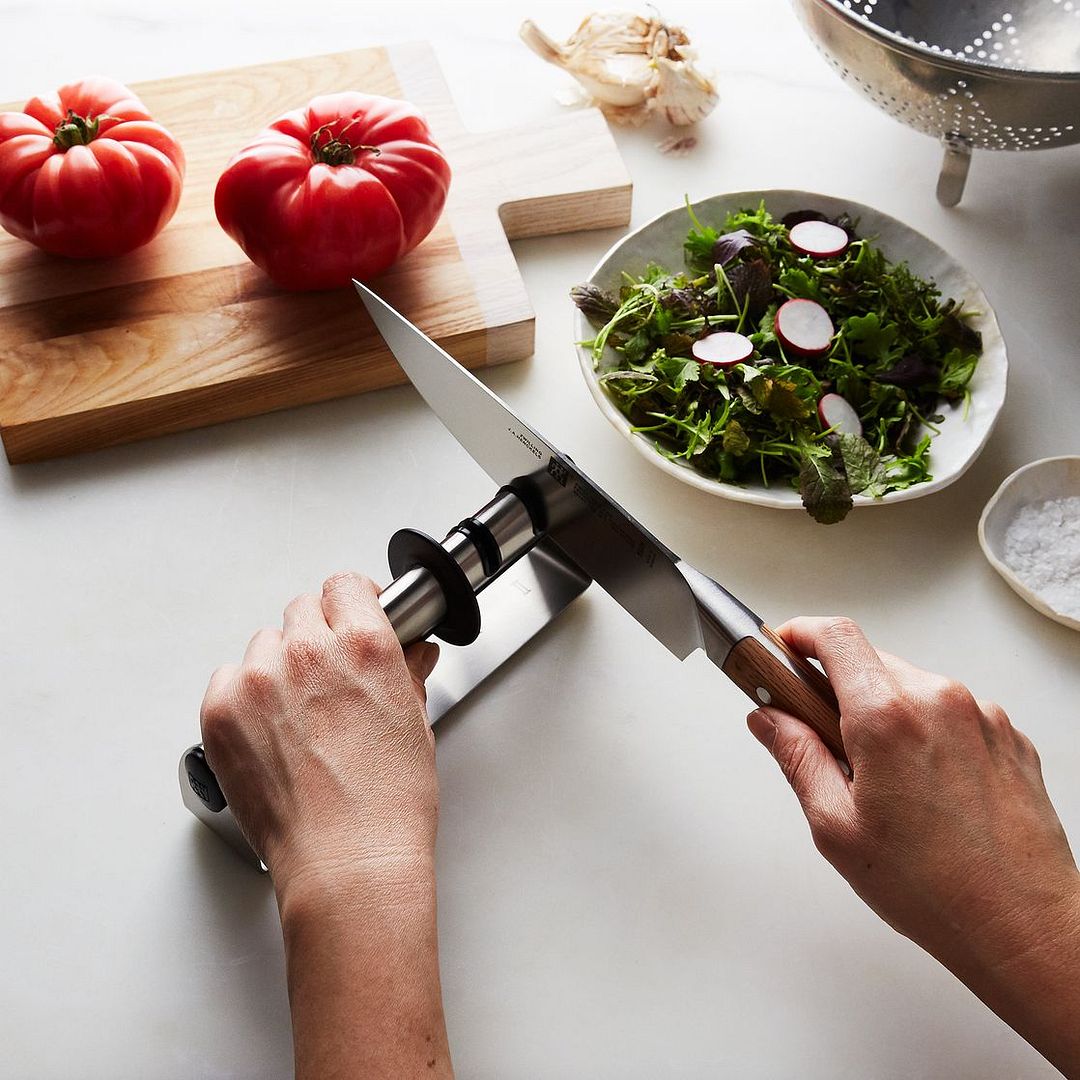 Zwilling Twinsharp Stainless Steel Handheld Knife Sharpener ($26, Food52)
A great alternative to a honing steel, the steel and ceramic wheels in this knife sharpener acts polishes and sharpens knife blades to keep them in tip-top shape.
Trees Knees Maple Trio ($39.99, Bushwick Kitchen)
Blended, bottled, and shipped by hand in Brooklyn, NY (of course), this trio of maple syrups will have his sweet tooth aching. Choose between Spicy Maple, Cinnamon Maple, and what is surely the best, Coffee Maple made with Stumptown coffee. Or, if the dad you're shopping for is more into spicy than sweet, check out the Trees Knees Spicy Trio which is pretty awesome too.
Related: Top dad food bloggers share their favorite Father's Day recipes.
Real Dads Bake Bundle ($34.99, Food Stirs)
This baking bundle comes with some fantastic, all natural and organic baking mixes, a cookbook from trained chef and actor, Freddie Prinze Jr, and — the best part — a Real Dads Bake t-shirt. Not that the ones who don't bake aren't real, but we got a chuckle out of it and think he might too.
Turntable Kitchen Pairing Box ($25/month, Turntable Kitchen)
Each month, a dad you love will receive a curated food and music discovery experience, complete with exclusive 7″ vinyl, a digital mixtape, one to two premium ingredients, three seasonal recipes, and tasting notes. Basically, the makings of a perfect evening.
Where To Eat Pizza: The Last Word on the Slice ($29.95, Phaidon)
Whether he's a vegetarian or omnivore, adventurous or picky eater, chances are that he loves pizza. This gorgeously designed book offers tips from over 1,000 food experts from around the world on how to find the perfect slice.
Raw Bar in a Box ($150, Island Creek Oysters)
There's something so indulgent about a gift of Island Creek Oysters, all harvested daily and shipped overnight from Duxbury, Massachusetts to anyone's house. If it's good enough for restaurants like The French Laundry and Per Se, we think they'll appeal to any raw bar enthusiast.