There are a lot of food blogs out there—so many that it's honestly hard to keep track. We're always on the lookout for new ones to share with you, and a new category with tons of emerging stand-outs is the dad food blog. So who better to ask for their ideas for best Father's Day recipes?
While you'll rarely hear me talk about parenting as a mom versus dad thing, it's nice to get a dad's perspective on feeding kids overall, especially when it's still widely considered a woman's domain. But the truth is, more dads than ever are in charge of the kitchen, at least some of the time, and I'm psyched to hear what they like cooking and how they deal with feeding the family.
So in honor of Father's Day, I'm excited to introduce you to 5 of our favorite dad food bloggers and the Father's Day recipes they hope their family will be whipping up in a few weeks.
Top: Texas Chicken Nachos at Real Food By Dad | Fried Chicken and Sausage Breakfast Sandwich at Foodness Gracious
Related: The Father's Day dinner of champions
Real Food By Dad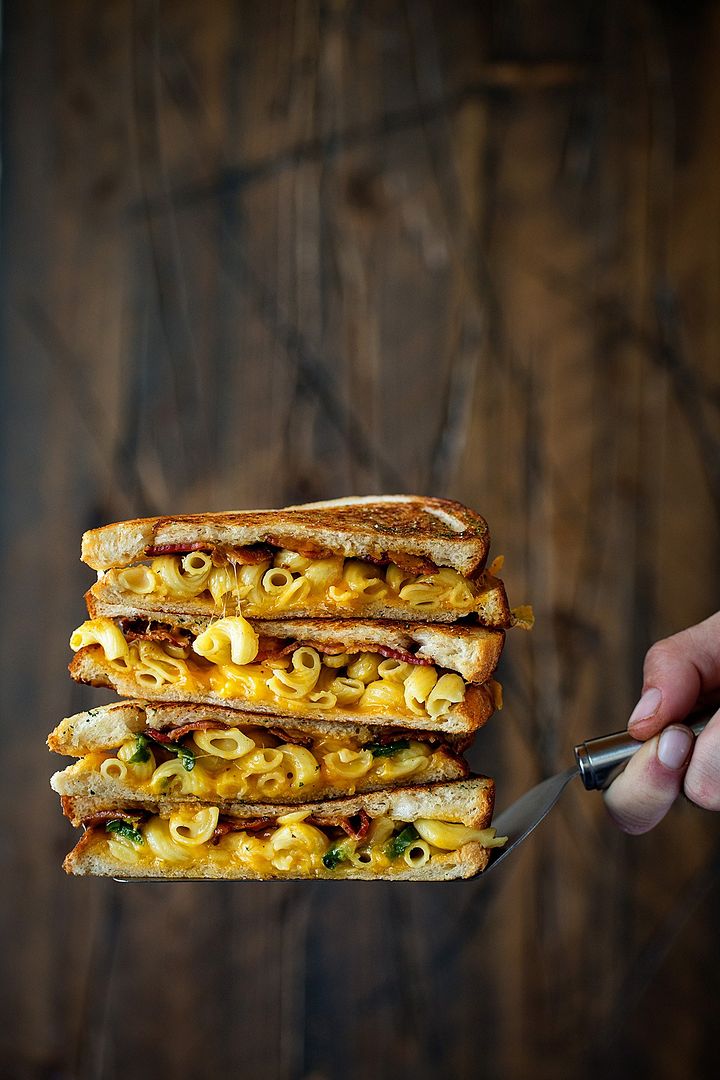 Bacon Mac and Cheese Melt | Real Food By Dad
Mexican Fried Rice | Real Food By Dad
Real Food By Dad was on our list of food blogs to follow in 2015 because it's a damn fine blog, author's gender aside, and it's always packed with delicious recipes. However an undeniable part of the charm of Real Food By Dad is Matt's focus on day-to-day life with his wife (another favorite blogger who pens Baker's Royale) and their three boys. His stories are hilarious and his food decidedly family-friendly, but with a sophisticated twist that's often, well, male. In the best way.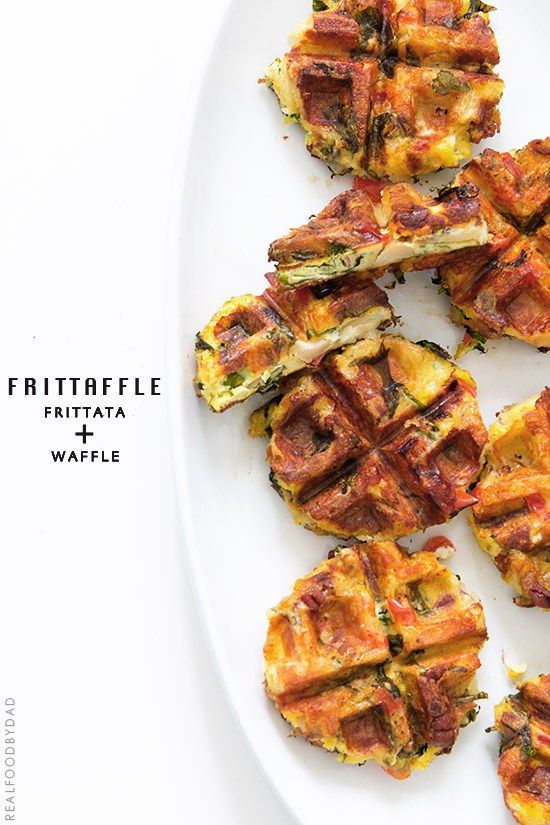 Matt's Father's Day Recipe Recommendations:
When we asked Matt which meal from his site he'd most like to be served on Father's Day, he mentioned his Breakfast Pizza, the Frittaffle, a genius frittata + waffle (pictured), or what I might have to make on Father's Day for my own 6′ 4″ guy, Texas Chicken Nachos (also at very top). How's that for choice? You pretty much have a full day Father's Day menu right here.
Related: 9 Father's Day breakfast recipe ideas made especially for dad.
Stay At Stove Dad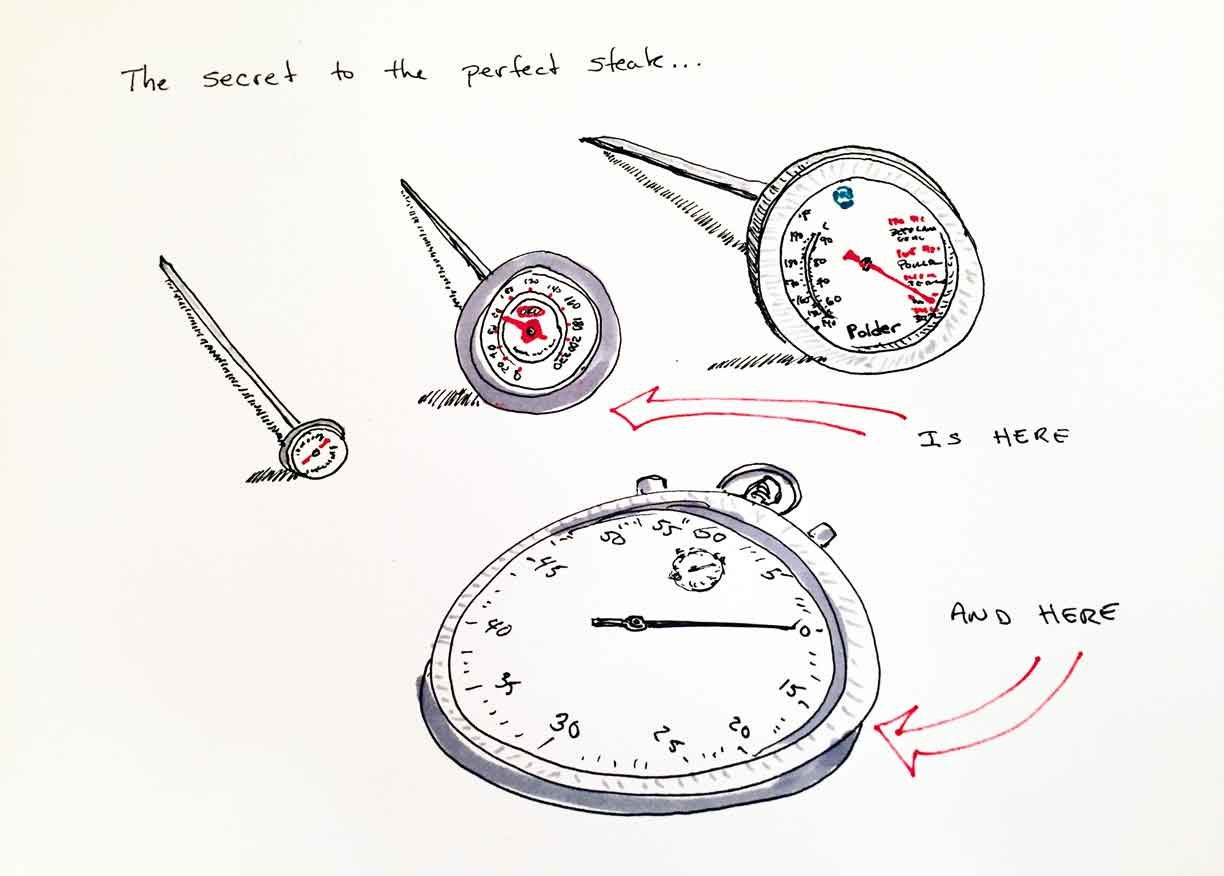 The Secret to Perfect Steak | Stay At Stove Dad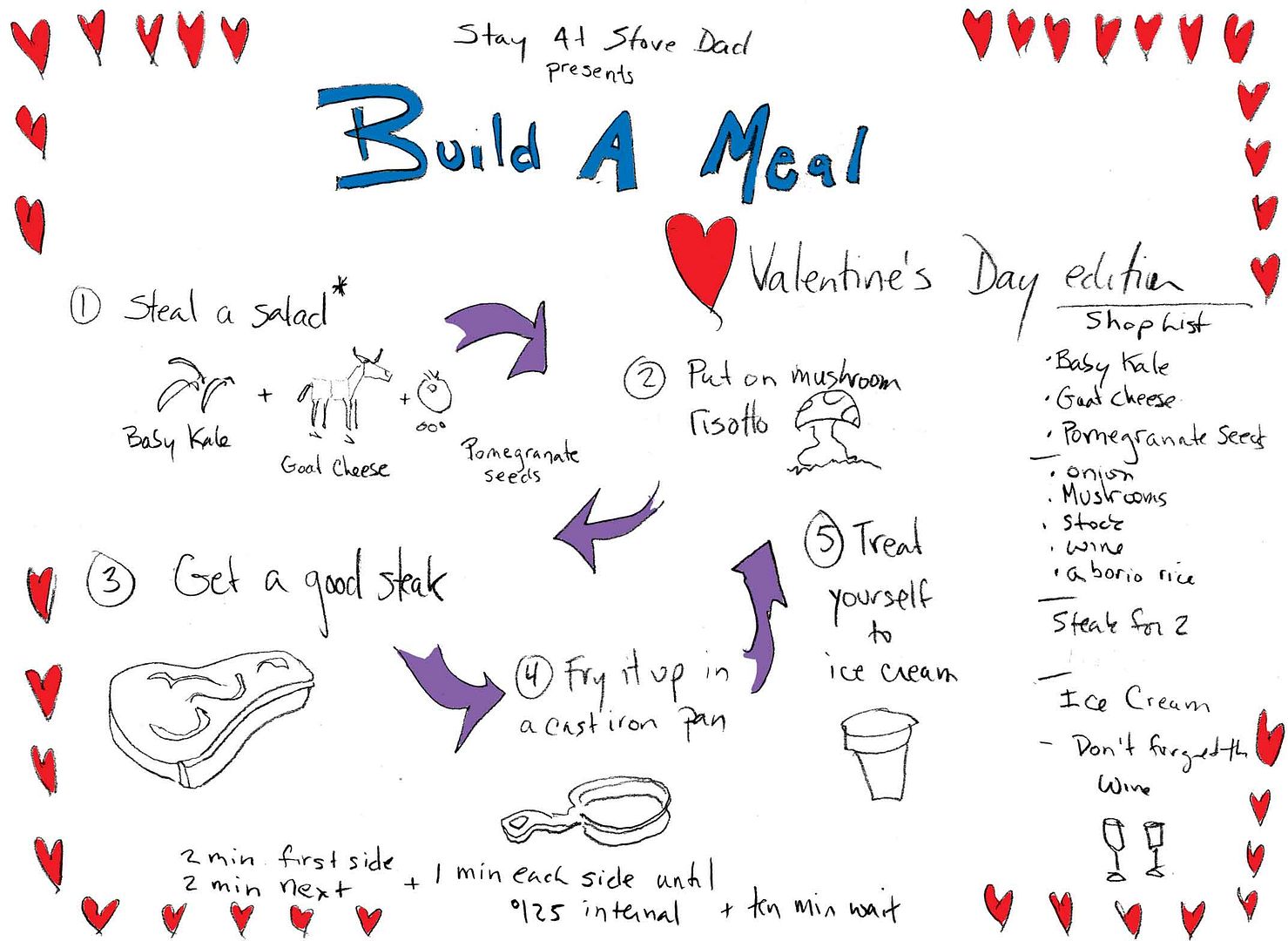 How To Build a Meal | Stay At Stove Dad
We love John at Stay At Stove Dad for so many reasons, like he happens to be a fantastic writer and illustrator too. Thoughtful and funny, Stay At Stove Dad is not about food porn or Pinterest-worthy photos, but rather insightful writing about the real-life ins and outs of feeding a family.
With posts like What's the One Thing to Do to Get Better at Cooking for Kids and How Did I Get Here? The Metaphysics of the Lemon Reamer — which ends, by the way, with a great recipe for Mint Lemonade — I'd say come to this blog ready to read. You'll be guaranteed to take away pointers from a smart friend who's infinitely curious about how this whole feeding a family thing works.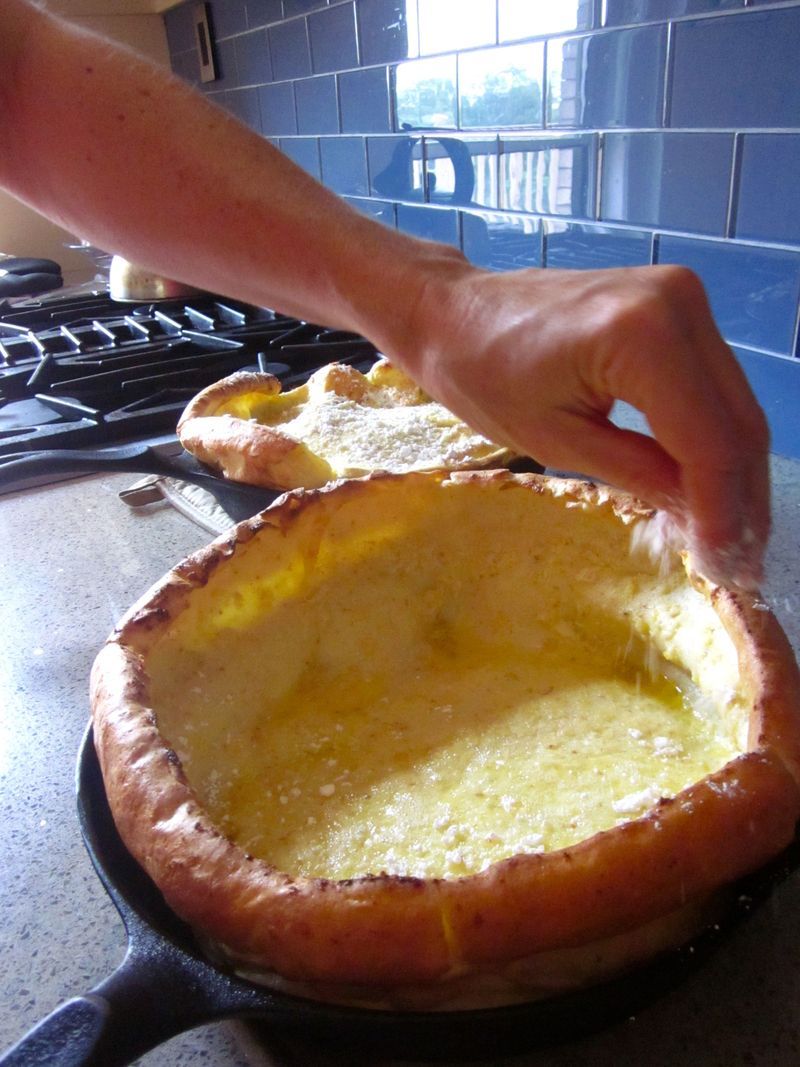 John's Father's Day Recipe Recommendations:
John told us, without hesitation, that he'd like his family to whip up this Dutch Baby on Father's Day. "That's the one," he said.  And we don't blame him.  Great choice, if you're looking for an easy Father's Day breakfast or brunch recipe that's as delicious as it is easy.
Lunchbox Dad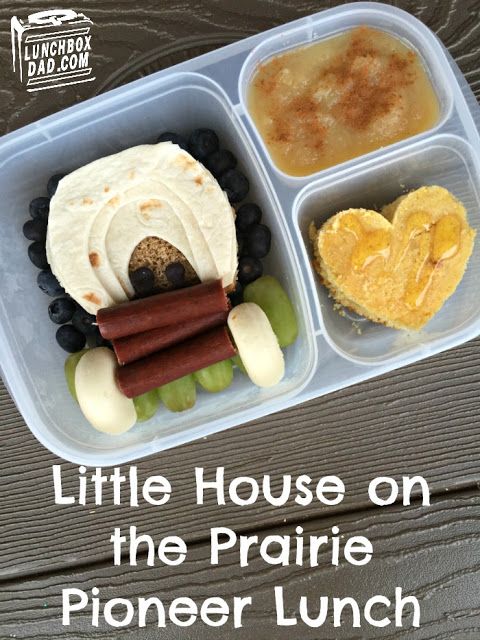 Little House on the Prairie Pioneer Lunch | Lunchbox Dad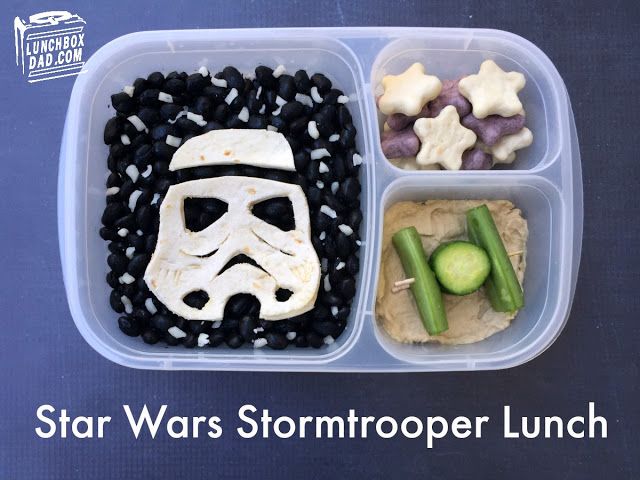 Star Wars Stormtroopers Lunch | Lunchbox Dad
The whole Cool Mom team has been following Lunchbox Dad for a long time, because how can you not? A source of practical inspiration and, sometimes, awe (hello, Little House on the Prairie Pioneer Lunch), this is the kind of blog you can come back to over and over again and always find something new that the kids will love.
Despite the name, this blog isn't only about school lunches. Beau also writes up super useful posts like hacks to save you time on busy mornings — something we can all use.
Beau's Father's Day Recipe Recommendations:
Beau's hoping that his family will whip up a batch of his Sweet Peachy BBQ Pork Kabobs for Father's Day. I imagine a lot of you might want to do the same if you're planning a Father's Day cookout; these are perfect for feeding a crowd of hungry dads. And moms. And kids. I mean, peach barbecue sauce? Yes please.
Related: 13 seriously cool gourmet gifts for dads who love to cook, eat, or both.
Dad With a Pan
Chilaquiles with Chorizo Nachos | Dad With a Pan
Bacon Wrapped Hot Dog With Chimichurri Fries | Dad With a Pan
An IT professional by day and passionate cook by night (he'd even toyed with the idea of going to culinary school) Derek was inspired to start his food blog, Dad With a Pan, after the birth of his son. For Derek, family dinner is much more than the food on your plate. And so he's made it his mission to ensure that his family is among the only 23% of American families who sit down to dinner together every night, and hopes to encourage other families to do the same.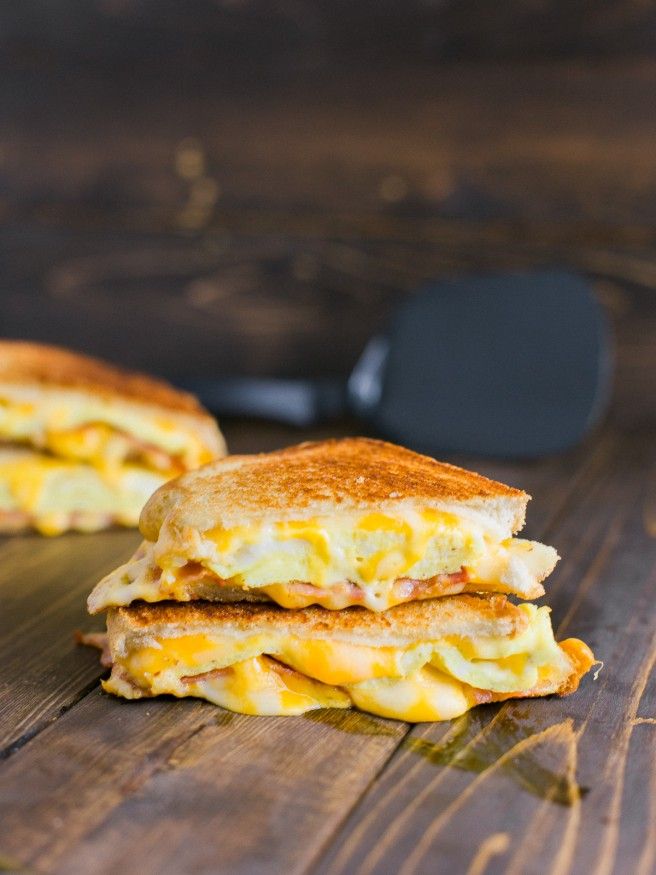 Derek's Father's Day Recipe Recommendations:
Derek is keeping it simple, hoping to be served his own Breakfast Grilled Cheese Sandwich recipe on Father's Day. And who can blame him! If you're cooking breakfast, brunch, or lunch at home to celebrate a dad in your life, this is a great Father's Day recipe, especially because the kids can easily help.
Foodness Gracious
Shredded Pork Tacos with Hoisin and Asian Slaw | Foodness Gracious
Beef and Andouille Sausage Tamale Pie | Foodness Gracious
I immediately fell in love with Foodness Gracious because of Gerry Spiers's gorgeous photography, which has become as much of a passion for him as the cooking itself. Good thing for us, he gets to experiment with both on his blog, which has fast become a go-to for family meal inspiration.
Gerry manages to whip up light and healthy meals with bold, modern flavors and also family-favorites with a sophisticated twist. A perfect balance, if you ask me. Well, that and the fact he has an entire macaron category sold me.
Gerry's Father's Day Recipe Recommendations:
Gerry's favorite recipe these days is this masterful Fried Chicken and Sausage Breakfast Sandwich, which satisfies his weak spot for sweet and savory together. And, uh, pancakes + fried chicken + sausage + egg + syrup pretty much nails that. If a father or grandfather in your life feels the same, this meal is the ticket; both decadent and fun, perfect for any casual special occasion meal at all.