It's time to start thinking about your meal plan for next week. From my kids' new favorite quesadilla to Cheesy Bruschetta Chicken, we've got five weeknight dinners that will get you through the week ahead. So grab a pen, make your shopping list, and stock up before the weekend's over. And if it's easier for you to do that from your inbox, be sure to sign up for our weekly meal plan emails.
Top: Cheesy Bruschetta Chicken Cutlets | Simply Recipes
Related: 6 sanity-saving summer meal planning tips.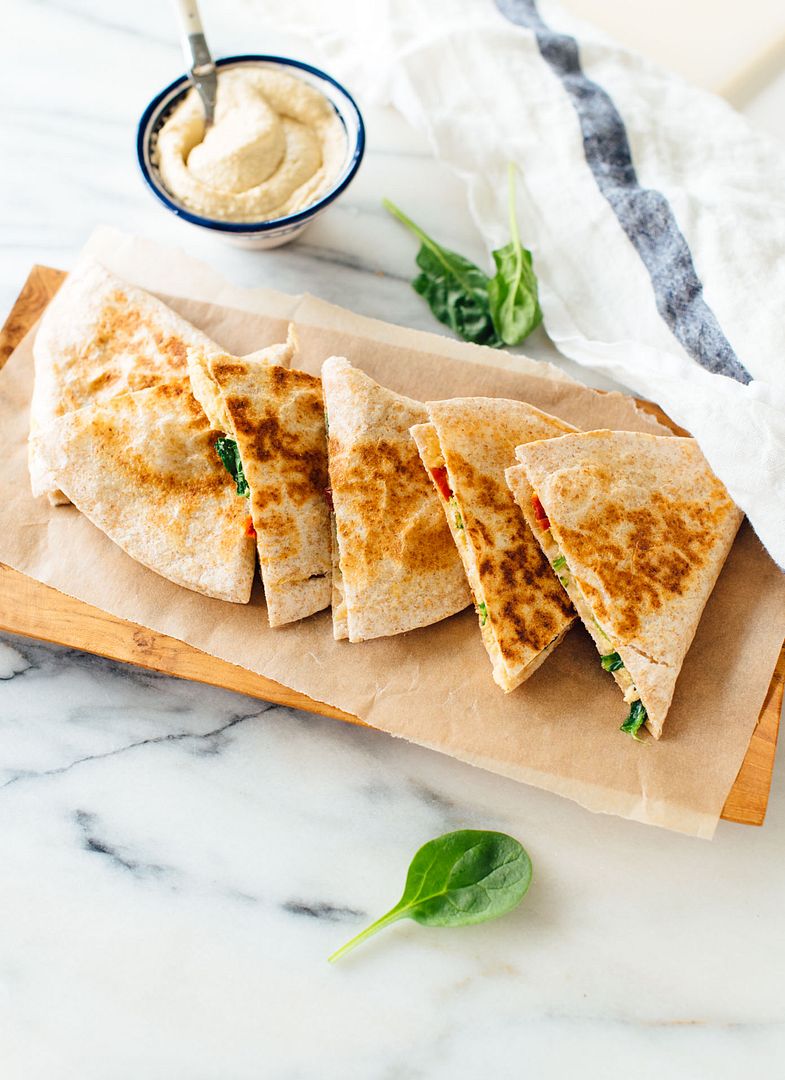 What happens when you take two of my kids' favorite things and turn them into the easiest dinner ever? These Hummus Quesadillas at Cookie + Kate, is what. Genius.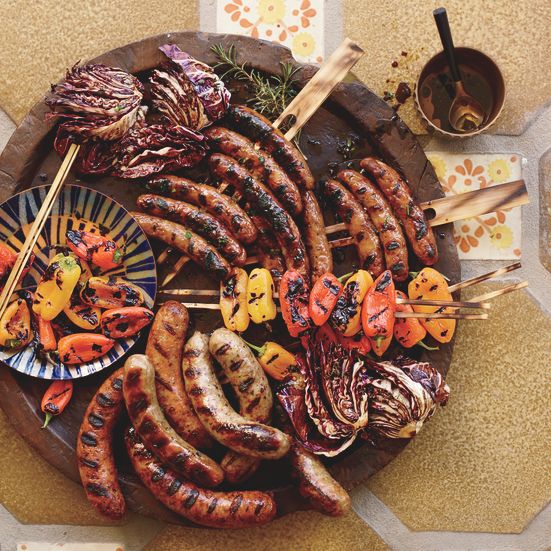 Sausage Mix Grill | Photo by Con Poulos for Food & Wine
Steak and chicken get all the grill glory, but sausage is actually one of my favorite things to throw on the BBQ. If you agree, dinner doesn't get easier than this Sausage Mix Grill at Food & Wine. If you don't like the veggies suggested, throw whatever else you love onto the grill. It's that easy.
I have to be honest that this dinner at Simply Recipes had me — and my kids — at its name, Cheesy Bruschetta Chicken Cutlets, but take a closer look and there's even more good news. This simple, fresh dinner cooks up in 15 minutes!
Related: 6 easy no-cook dinner recipes for hot summer nights.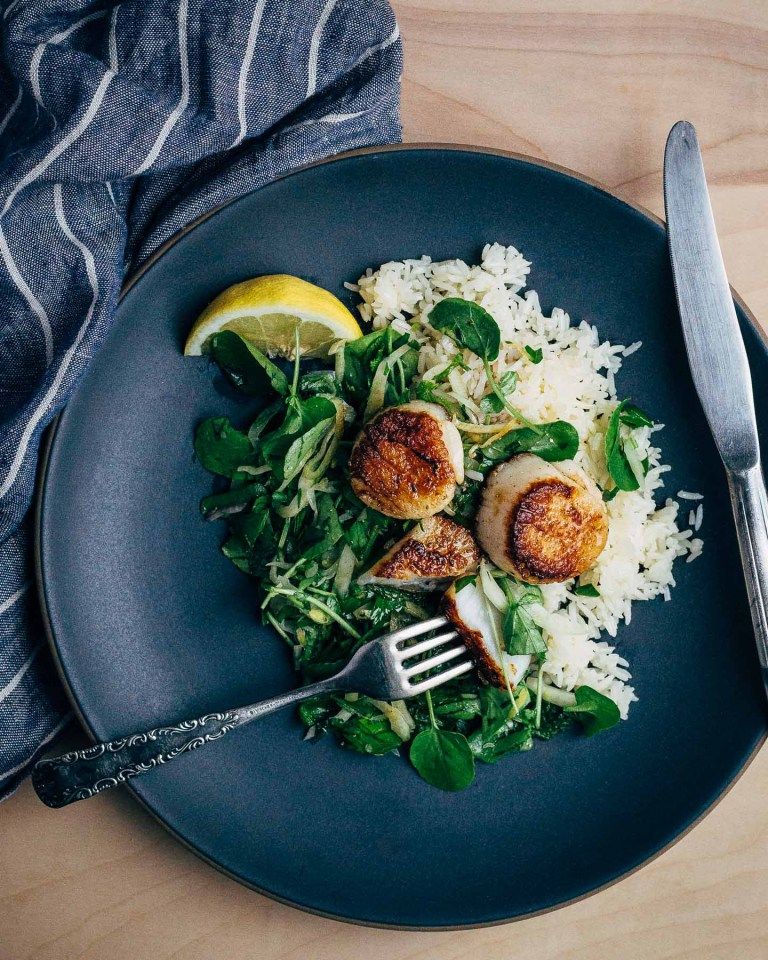 I know that these Pan Seared Scallops with Watercress Salad and Jasmine Rice at Brooklyn Supper may seem exotic if you don't eat scallops on the regular, but they're actually super easy , fast cooking, and have an almost sweet flavor that my kids love. In fact, scallops are one of their favorites, and I can hardly complain when a dinner like this only takes 15 minutes to cook.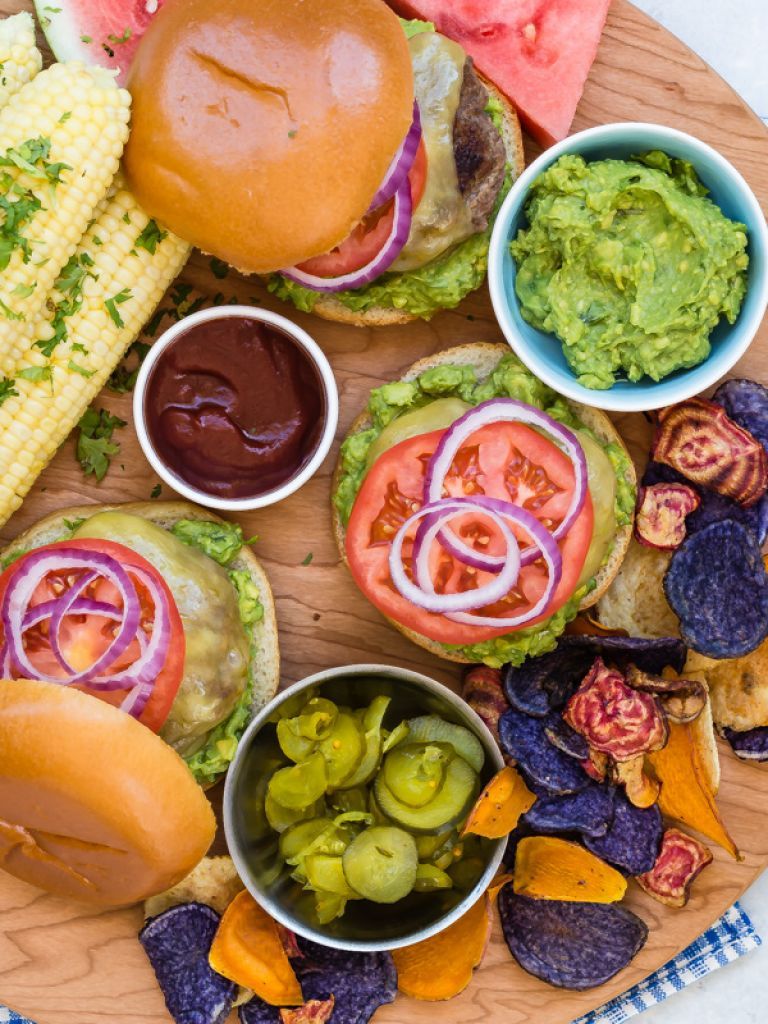 Can you think of a better way to celebrate one of the first summer Fridays than with this Guacamole Cheddar Burger at Weelicious?! With chips and corn on the cob on the side, this meal is done. And perfect.