Here in Nashville, we rarely have a summer day that doesn't cross the 90 degree threshold. So when I get home, I'm a lot more likely to be standing in front of the fridge with the door open, enjoying the arctic chill (and, uh, checking out the ice cream supply), than I am to be cooking over a hot oven, stove, or grill. But that kind of puts a hitch in our dinner plan.
So I've done some serious food blog sleuthing to find delicious, kid-friendly recipes that don't need to be cooked, poached, boiled, or fried. In fact, these no-cook dinner recipes don't require any heat. Because we've got plenty of that this summer, thank you very much.
Related: 6 more no-cook dinner recipes for easy no-cook nights.
Ah, beans: The unsung hero of the kitchen. The legume family could use some rebranding (starting with the name legume), but they are such a stellar option as the foundation for no-cook dinners given that they are ranked as one of the top foods for longevity, packed with protein, and generally kick butt in this tasty Tuscan Tuna and White Bean Salad at Bev Cooks.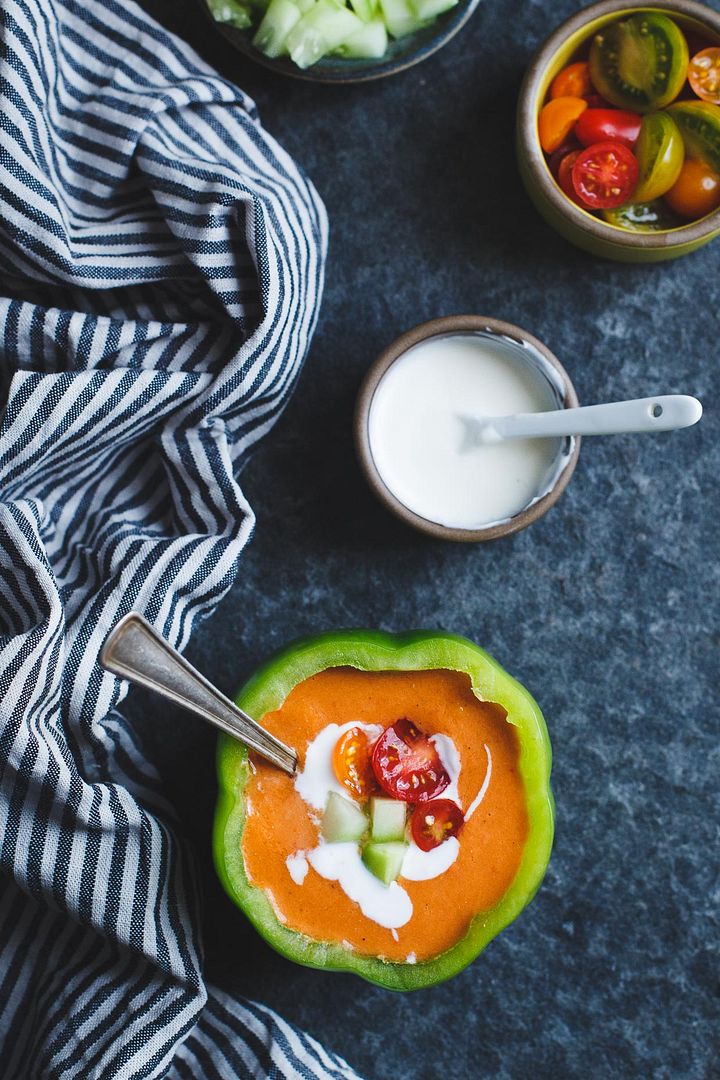 Soup may not be the first thing that comes to mind on hot summer nights, but trust me that this Heirloom Tomato and Bell Pepper Gazpacho from Snixy Kitchen is a game-changer. If you've never had gazpacho before, all you need to know is that it's chilled and totally delicious. It's also a great way to get rid of any veggies that you don't know how to use or disguise for kids.
Related: Cold gazpacho on a hot summer day? Yes, please.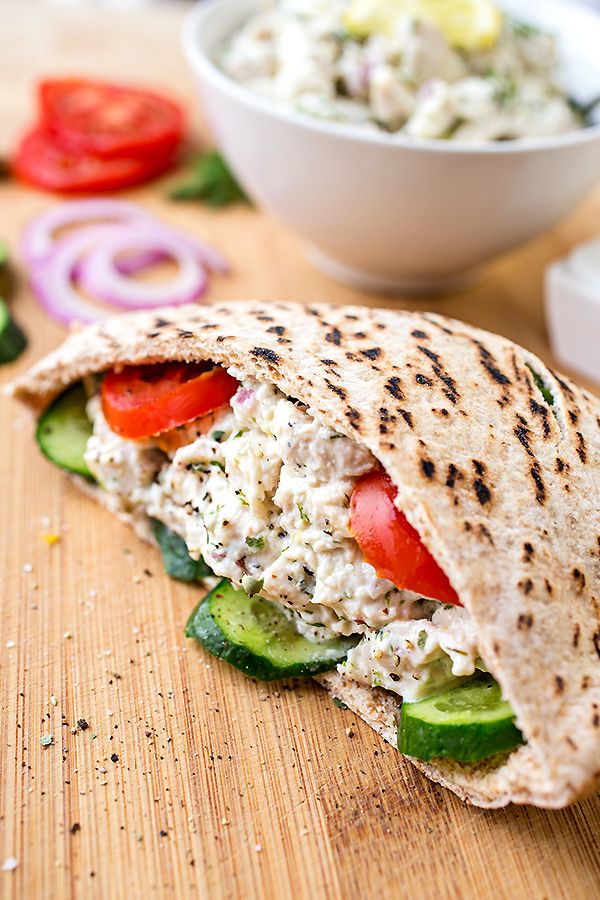 This Lemon Chicken Salad recipe calls for cooked chicken, so make sure to stop by your local grocery store to pick up a rotisserie. Because the last thing that any of us want to do when it's sweltering outside is roast a bird. I love that this recipe uses Greek yogurt instead of the mayonnaise that some chicken salads over-use. Plus lemon and dill? Yum.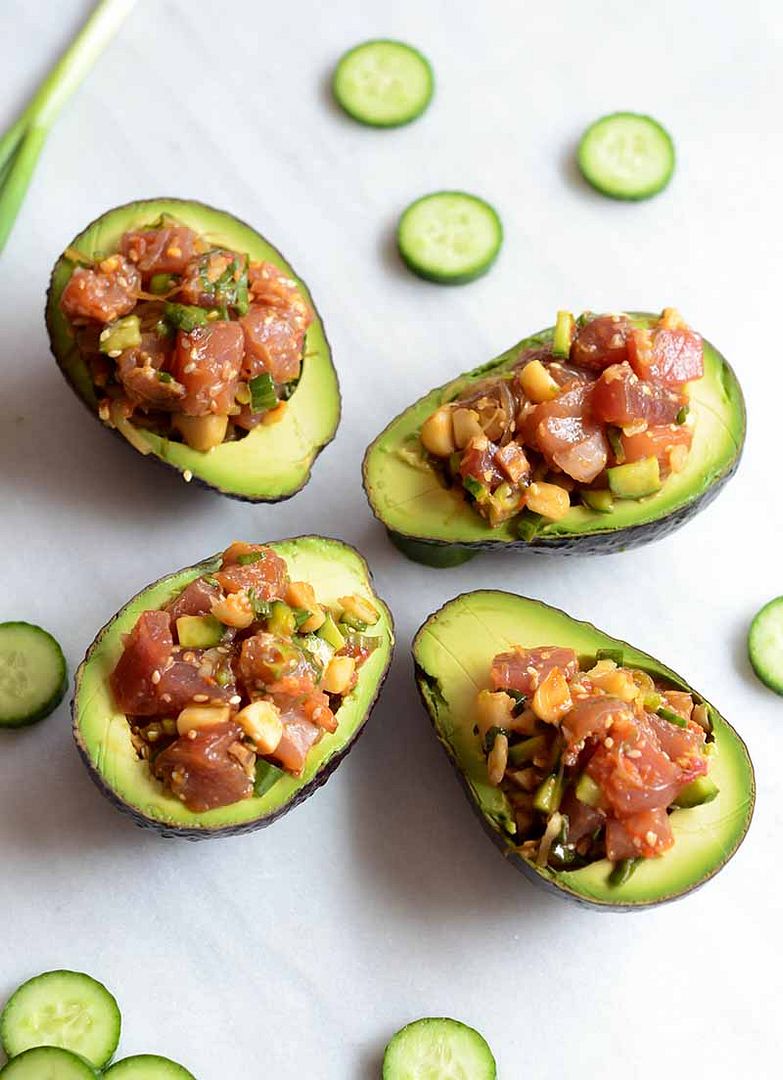 Okay, this may look exotic, but if you read Stacie's post on poke bowls, you already know this fun, fresh, Hawaiian dish is actually quite accessible. And did we mention delicious? If your family's up for an adventure (or the kids are already okay with sushi), try this super refreshing Ahi Poke Salad With Macadamia Nuts at The Fit Blog.
Related: Get adventurous with these Poke Bowl recipes.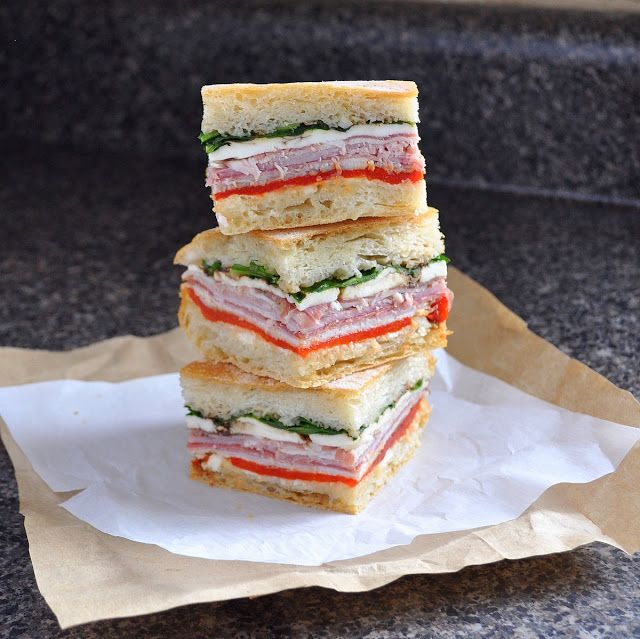 Beyond assembly, all these Overnight Italian Sandwiches at Breanna's Recipe Box require is to be left alone in the refrigerator for a number of hours. And that's a beautiful thing. Breanna includes instructions for roasting the red peppers, but you can just as easily (or a lot more easily) buy them at the store.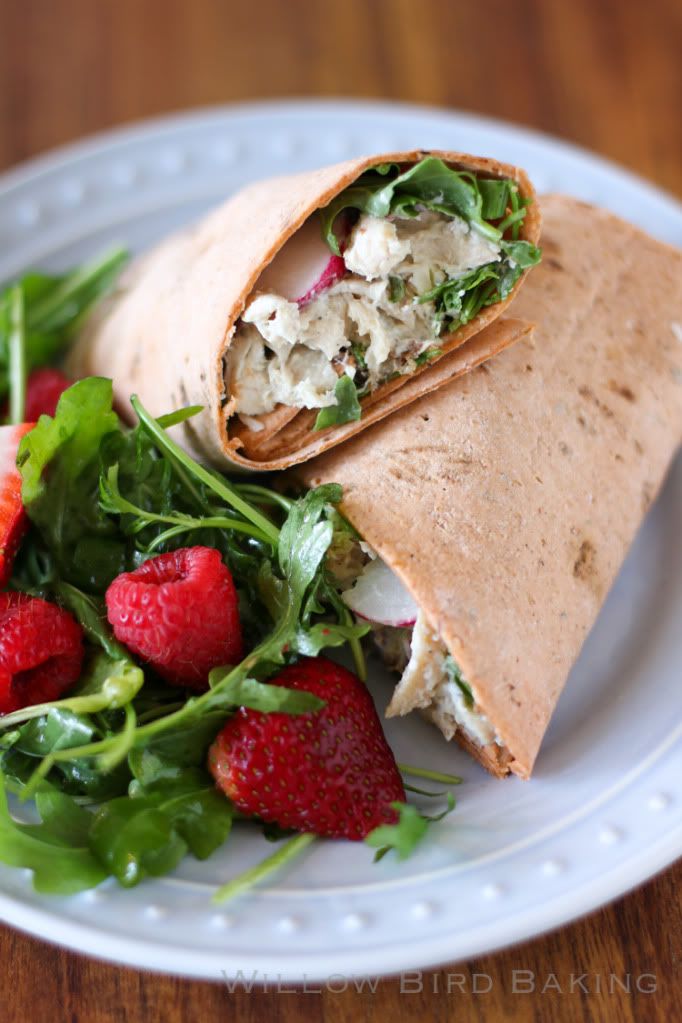 For such a simple meal, this Blue Cheese Chicken Salad Wrap packs a lot of flavor, partly due to the yummy dressing that Julie at Willow Bird Baking makes to go with it. She adds snap peas and radishes, but I think that you can sneak in any number of different vegetables and still have this taste light, refreshing, and most of all, cool.