At Cool Mom Picks, we do our best to highlight indie makers and amplify a diverse range of voices, products, and perspectives. And at Cool Mom Eats, we of course love sharing an array of wonderful food ideas from regions around the U.S. and cultures around the world.
But let's be real: white folks—and white women, in particular—have dominated the food blog scene. Look at most lists of top food bloggers and they're not nearly as diverse as they can and should be. So I really hope you'll check this list of 7 Black food bloggers and writers we love.
We've been reading some of these blogs for while, and others are fairly new discoveries. Either way, while this list hardly scratches the surface of must-read people of color who are consistently creating great food content, consider this a place to start. Each of these blogs is a phenomenal resource for any home cook, filled with fantastic recipes, photography, writing tips, and ideas. I hope they make it onto your own list of go-to food resources, as they have mine. Because they're not just some of the best Black food bloggers, they're some of the best food bloggers, period.
Top: Southern Fried Chicken and Waffles with Spicy Honey Butter Sauce at Sweet Tea + Thyme | Southern Sweet Potato Pound Cake at Meiko and the Dish | Strawberry Salsa at Jessica in the Kitchen

Related: 11 excellent new children's books for Black History Month
Eden Westbrook is the recipe developer, photographer, and writer at Sweet Tea + Thyme. Not only is she a Le Cordon Bleu-trained chef and a published photographer, but she is also a busy mom and wife. Her recipes focus on fresh, whole ingredients and there are tons of kid-friendly recipes like her Easy One Hour Deep Dish Pizza and Cozy Creamy Chicken and Dumplings. Personally, I can't wait to make her Southern Fried Chicken and Waffles with Spicy Honey Butter Sauce (pictured) because that is my favorite meal in the world.
I love that each of her recipes is written to not only teach you how to cook the recipe, but she does extensive research into the cultural backgrounds of the dish so you not only know how to cook the dish but why.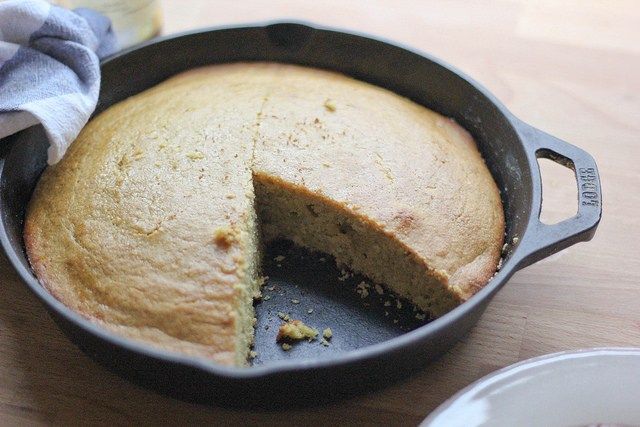 Erika at Southern Souffle comes by her specialty in Southern soul food honestly, having spent time in her grandmother's iconic restaurant in North Carolina. While you can count on Erika for soul food classics (hello, Brown Butter Cornbread, pictured), you'll also find twists on them and just plain delicious food. I'm committed to making these Blueberry Lemon Dumplings the minute I hit publish, and her Sweet Whiskey Steak Tacos are a keeper in my house.
More than that, though, you'll find honest, thoughtful writing from Erika. From stories that shine a light on how food connects us to ones about being a Black woman in America today. While she doesn't update her blog weekly (the woman's a busy entrepreneur, after all!), I appreciate her deft hand at touching on politics while reminding us that we can be more together than we can be apart — especially as we break bread and share nourishment.
Meiko Temple is the brilliant writer, photographer, chef, and recipe developer behind Meiko and the Dish. Meiko's site is full of inspiring dishes, that are unique twists on classic comfort foods. From her Mamma's Deep Dish Mac & Cheese, to Pumpkin Curry Chicken, to mouthwatering desserts like her Southern Sweet Potato Pound Cake (pictured), there are so many recipes to explore.
What is also amazing about Meiko is that for more than six years now, she has collaborated with other Black recipe developers to create a Black History Month Virtual Potluck. You should definitely take some time to search through her site for some of the recipes and collaborations from past years because they are ah-mazing.
If you ask me, Jessica at Jessica in the Kitchen is the quintessential, modern-day family food blogger. She clearly understands the need for fast, healthy, and even allergy-friendly recipes in today's busy world.
With an emphasis on plant-based ingredients, Jessica's vegetarian and vegan recipes come together quickly and easily. And kids will like them too — I'm looking at you Strawberry Salsa (pictured), Grilled Mexican Street Corn, and Loaded Sweet Potato Skins, just to name a few.
I also love that Jessica does more with her blog than just throwing recipe after recipe your way. She also offers up awesome food guides and posts with helpful tips like the best snacks to tote while traveling. And her photos are gorgeous, which doesn't hurt. In fact, she was recently asked to lecture on food styling and there's no doubt why.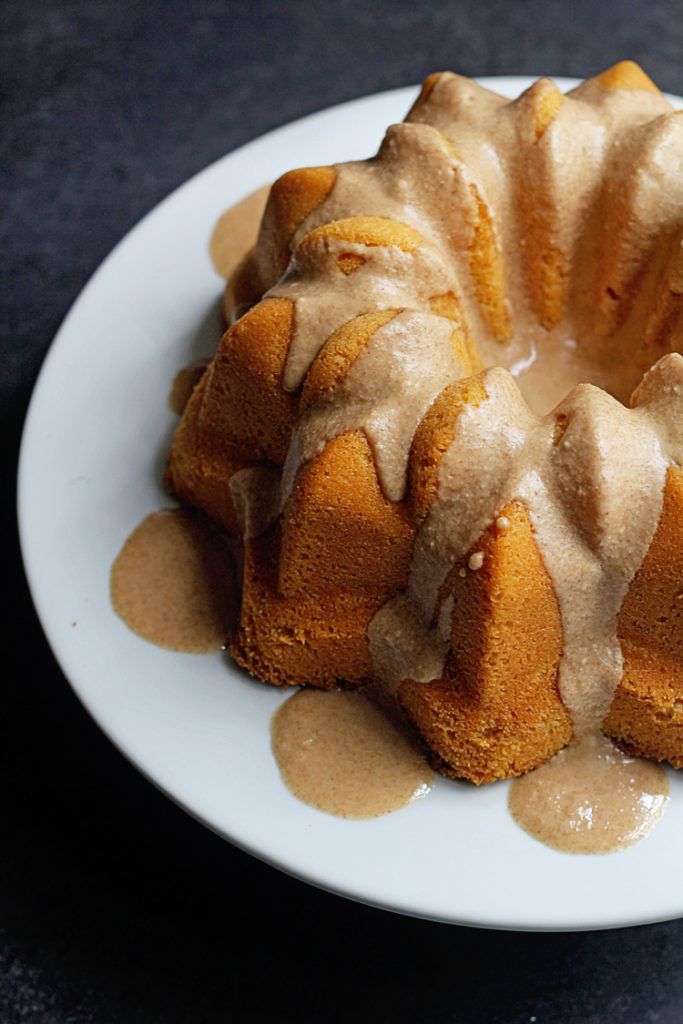 I'm definitely biased about my love for Jocelyn's site Grandbaby Cakes, because I've met her in person and her food is everything that you'd expect from someone so bright, fast on her feet, full of energy — and hilarious.
On her blog, you'll find plenty of savory recipes and light delights, but Jocelyn is best known — as you might have guessed from her blog name — for her baked goods.
Baking is where Jocelyn really shines. Not just because she's a mega talent, but because her grandmother, whom Jocelyn used to visit in Mississippi, is her baking inspiration.
Jocelyn not only shares deliciousness like Brown Sugar Pound Cake (pictured) and Chai Browned Butter Snickerdoodles, she also shares her grandmother with every recipe. It's a wonderful combination of heartwarming and totally delicious.
Nicole at Brown Sugar Mama has been blogging for several years now, but truth be told, I'm new to Nicole's work. She immediately pulled me in with her Chocolate Chip Lactation Cookies (pictured)– because, any excuse for chocolate chip cookies, right? But it's her style of good old-fashioned personal blogging that really appeals to me, because that voice isn't something you come across very often these days.
Nicole's first post of 2017 is all about how she, a mama to a delicious baby boy, is looking to expand what she writes about. While she'll still publish recipes — and thank goodness, because, yes please, Ricotta Pancakes with Fresh Strawberry Syrup — Nicole has also been sharing more about motherhood, her relationship, and even a deeply personal story about losing her first son.
The connection I immediately felt reminded me of the days when I used read family food blogs because I could just feel another mama on the other side, inviting me into her home, asking me to become her virtual friend. It's a connection that keeps me going back, and I think it will for you too.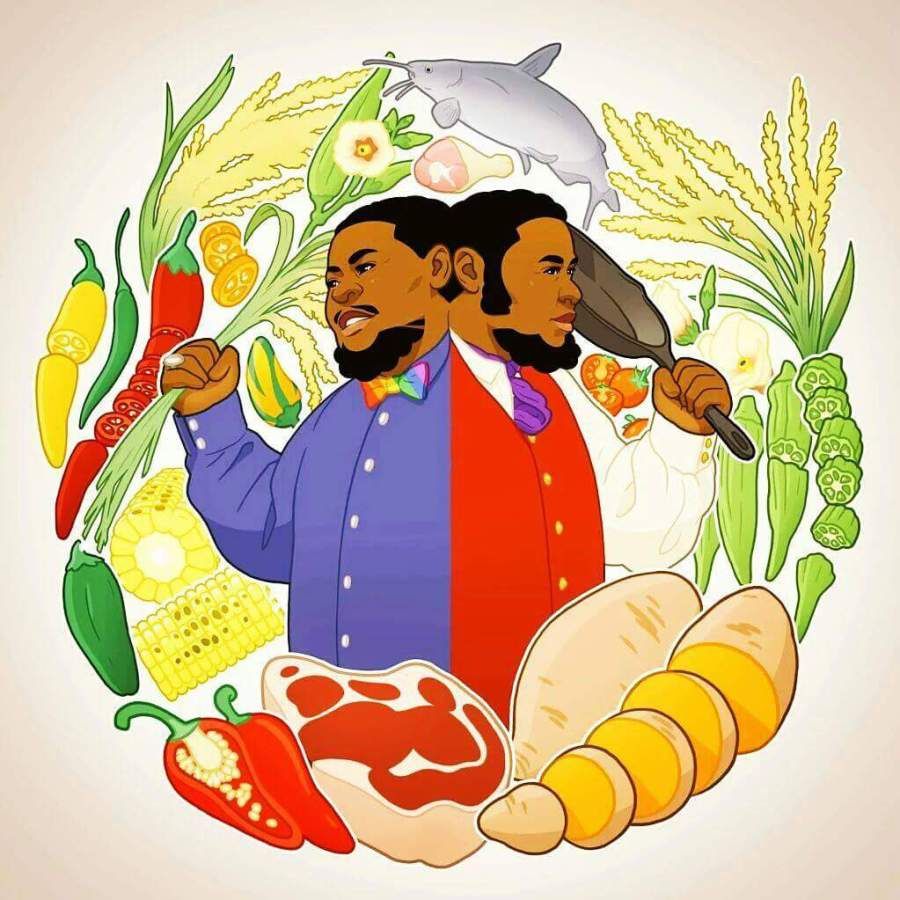 Food blogs that focus on recipes are great, but I also want to share some amazing food writing that focuses on Black culinary history in the United States.
Michael W. Twitty is a fantastic writer I've been following for years. You can always count on him to think and explore deeply, connecting food with politics, culture, and news.
Michael uses both his book The Cooking Gene, and Afroculinaria to, in his own words, "Prepare, preserve and promote African American foodways and its parent traditions in Africa and her Diaspora and its legacy in the food culture of the American South."
Read anything on Afroculinaria and you'll be hooked. You will also learn more than you can imagine — and there is so much to learn. Dive in on whatever catches your eye or maybe start with Michael's TED Talk, Gastronomy and the Social Justice Reality of Food. However you start, just do it. Read Michael's work, and regularly if you can, because he is non-stop and one of our most dynamic American food writers and important culinary historians.
While all of us at Cool Mom Eats are working hard to make sure that we share the work of all kinds of fantastic food bloggers who are not (yet) best-selling authors or household names, it's hard to know absolutely everyone. We're always open to your own favorites, so drop us a line anytime or hit us up on Twitter or Instagram with suggestions.
We're listening!