It's time to start thinking about your meal plan for next week. From a chicken dinner that cooks in 10 minutes to a fun twist on lasagna, we've got five weeknight dinners that will get you through the week ahead. So grab a pen, make your shopping list, and stock up before the weekend's over. And if it's easier for you to do that from your inbox, be sure to sign up for our weekly meal plan emails.
Top: Chili Lime Chicken at Rasa Malaysia | Lasagna Soup at A Farmgirl's Dabbles
Now that I know how to cook quinoa so that it tastes great every time (really!), this 30-Minute Quinoa Enchilada Skillet at Jessica in the Kitchen is on my list of #MeatlessMonday meals that the kids won't be able to resist. It's made in one pot with sweet potatoes and black beans for plenty of veg and protein, and lots of cheese for plenty of flavor.
If you don't already have a cast iron skillet in your kitchen, this Lodge Pre-Seasoned skillet from our affiliate at Amazon is on a great sale right now and you will not be sad about making this purchase.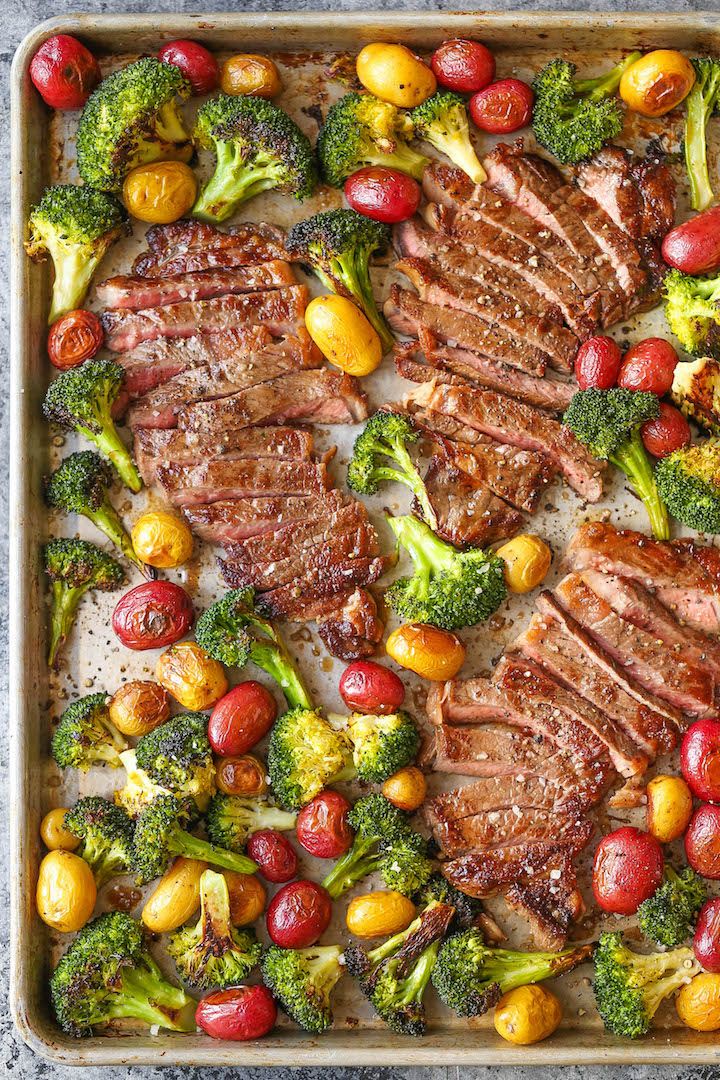 Sometimes you just want a steak and potatoes dinner, but oh the effort. This Sheet Pan Steak and Veggies at Damn Delicious takes care of that. Chungah makes this well-rounded meal super easy, as she does, and has a secret for how to add big flavor at the end without getting fussy. Genius.
Related: How to cook the perfect steak
This Tomato Soup with Horseradish Creme Fraiche and Herb Roasted Shrimp at Brooklyn Supper looks deceptively involved, but Elizabeth uses a two smart cooking tricks and a clever supermarket short-cut to make this a super fast weeknight meal. And let's just say that you won't dirty a bunch of pots and pans either. This is a keeper.
Related: A week of easy dinner recipes using our favorite shortcut, store-bought rotisserie chicken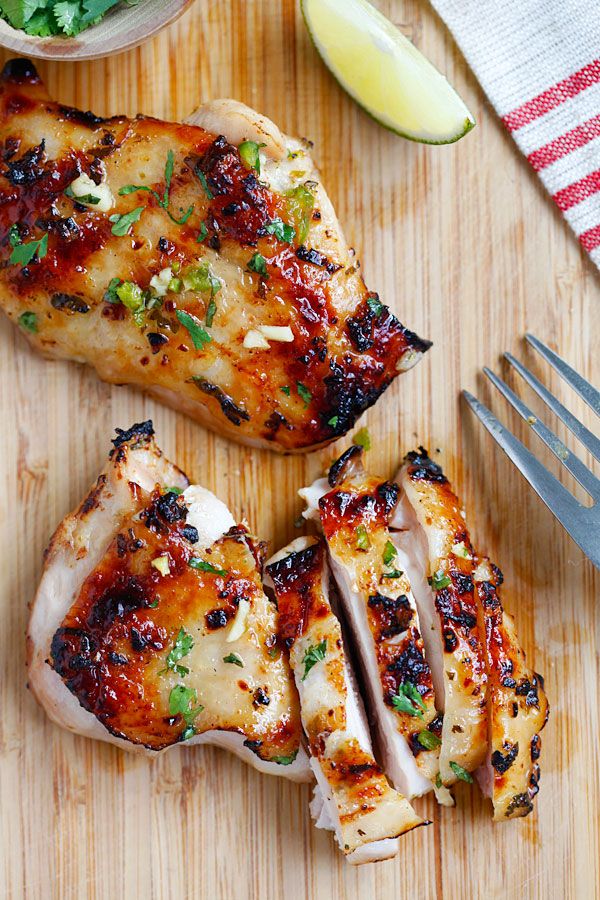 The Chili Lime Chicken at Rasa Malaysia is one of the wildly popular and long-time blogger's most pinned recipes and it's easy to see why. Yes, you have to plan ahead so that the chicken has at least two hours to marinate (I bet that leaving it overnight would be fine, too, if you want to prep this the night before), but then the chicken cooks in 10 minutes. Ten! Serve this with rice and a salad or whatever veggie may be in season, and dinner's done.
Related: 6 easy chicken dinner recipes
Lasagna is good, but an easy Lasagna Soup is absolutely fantastic. A Farmgirl's Dabbles recipe is a bit lighter than the traditional version, which is great as we hopefully start to transition to spring. But don't be scared by that: This also turns out to have "cheesy yum" and "additional cheesy yum." So, yea, all the lasagna feels in a delicious, warming Friday night soup. Happy weekend.