It's time to start thinking about your meal plan for next week. There is always a LOT going on this first part of June, so let's keep dinner easy and fast this week. From 15-minute Street Corn Tostadas to health on a sheet pan, we've got five weeknight dinners that will get you through this week ahead. So grab a pen, make your shopping list, and stock up before the weekend's over. And if it's easier for you to do that from your inbox, be sure to sign up for our weekly meal plan emails.
Top: Mexican Street Corn Tostadas at Isabel Eats  Sheet Pan Voodoo Bowl at Feasting at Home
Related: Make-ahead stir fry freezer packs: 3 easy steps to always have dinner on hand.
I'll eat Mexican-style street corn in any form, so these Mexican Street Corn Tostadas from Isabel Eats (one of our very favorite food bloggers) make a perfect #MeatlessMonday meal. Plus, they take only 15-minutes to pull together.
This Braised Cubed Steak with Peppers and Olives at Skinnytaste comes with directions for the stove, slow cooker, and Instant Pot. That, alone, was enough to hook me, but the fact that this hearty meal also comes together on a tight budget helps too.
Another great budget meal is this Vietnamese Noodle Salad with Shrimp from Recipe Tin Eats. This recipe comes together quickly our favorite supermarket shortcut: frozen shrimp. If you can't find rice noodles in the international aisle of your supermarket, look for soba or just grab plain old spaghetti.
Related: It's time for fresh summer pasta salads!! Finally!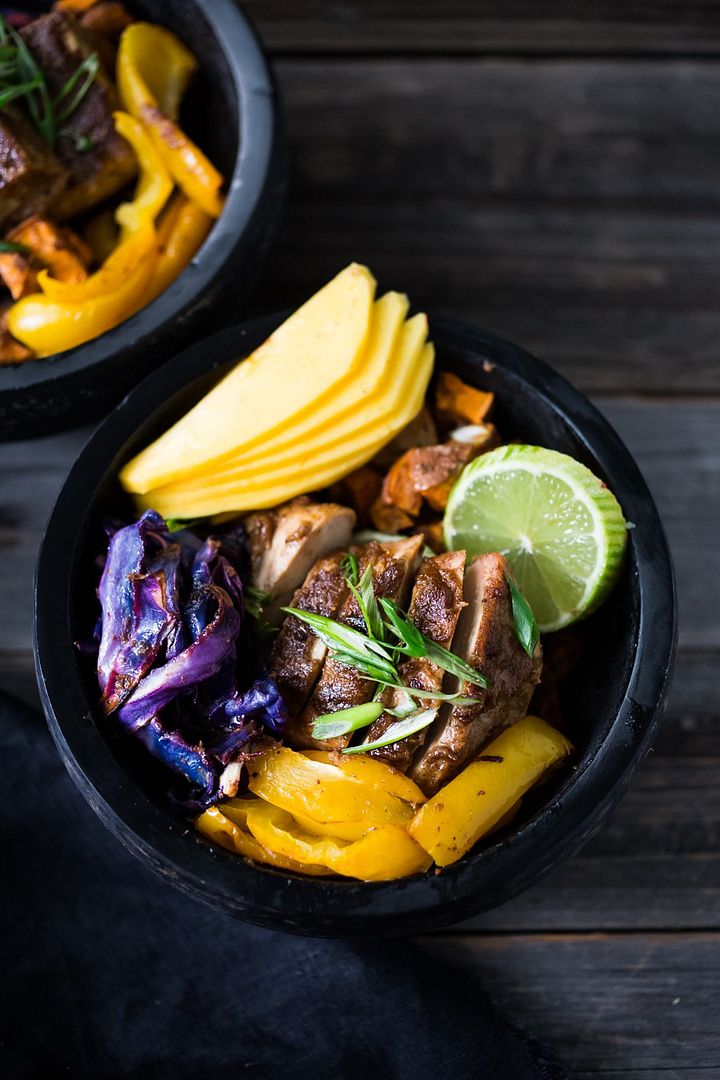 Considering it is officially now summer, it seems appropriate to make these Caribbean-Style Island Bowls from Feasting at Home. This meal is super quick and easy, and even though you may not be sitting in a hammock on the beach in the Caribbean you can still pretend right? You can use chicken and tofu like Sylvia, or just one of the two. You can even substitute another meat if you like — this recipe is adaptable.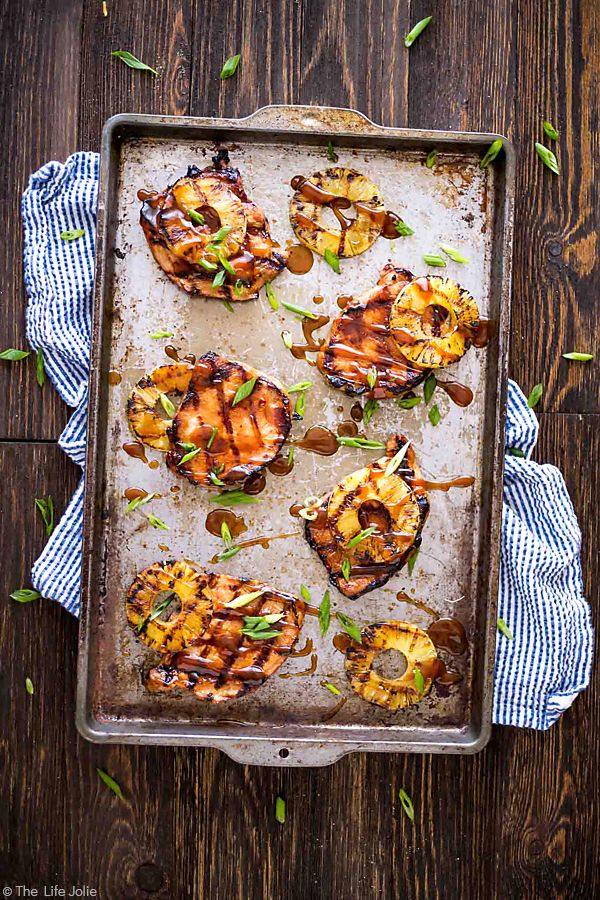 With summer in the air, I'm trading in Friday night pizzas and cheesy casseroles for grilled deliciousness like these Grilled Hawaiian Pork Chops at The Life Jolie. These need nothing more than a pile of steamed rice and a salad, except maybe a seat outside and glass of rosé for mama.