There are those summer fruits and veggies that are fleeting—we wait for them all year and then, just like that, their season passes—and then there's zucchini. It's easy to grow and seems to be everywhere this time of year. If you have some in your garden, you may be desperate for recipes to keep up with the seemingly never-ending supply. If you're buying it at the market, maybe you just need inspiration for using it in novel ways, perhaps so the kids will actually eat it. Either way, these 8 zucchini recipes will help.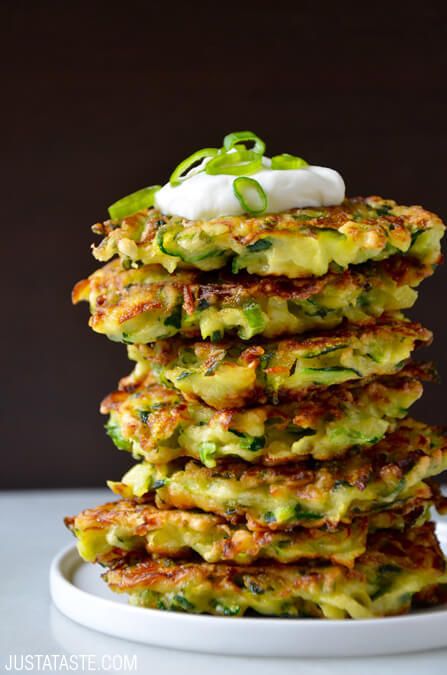 Zucchini Fritters (above & top) are a favorite in my house, even with my zucchini-averse kids. It's hard to resist these, especially when the recipe from Just a Taste only calls for 5 ingredients. If you have leftover corn on hand, throw that in, too. I promise you'll be happy you did.
Another awesomely kid-friendly way to serve the abundant summer veggie is these Baked Parmesan Zucchini Sticks at Jo Cooks. Jo serves these easy treats with ranch dressing. We think marinara sauce is delicious, too.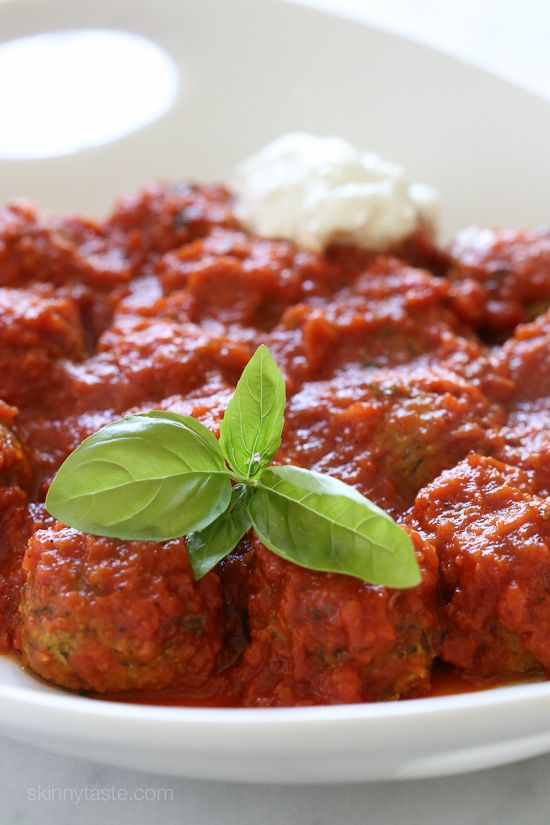 Now, give this a chance: I've made vegetarian "meatballs" before and they can be really wonderful. This recipe for Zucchini "Meatballs" at Skinnytaste looks perfect and even impressed Gina's kids and neighbors. Plus, it's a skinny recipe which means you can eat these with as much pasta as you want. Ha!
Related: Skinny comfort food recipes to keep everyone happy, including your bathing suit self.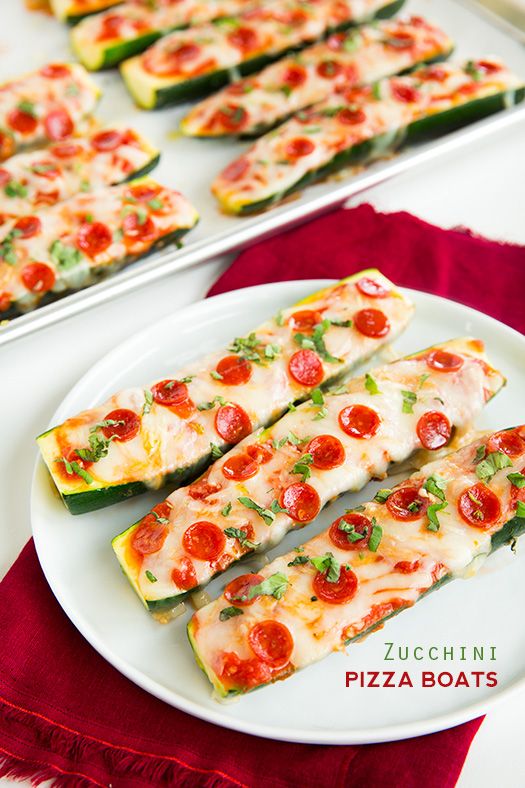 While we're using zucchini in delicious Italian recipes, lets talk about these Zucchini Pizza Boats at Cooking Classy. They look amazing and are sure to make the kids happy. Or at least to get them to try zucchini, which is the goal here, right? And just like with the meatballs, if they don't like it, you get to eat unlimited pizza—guilt free!
I didn't understand the spiralize craze until I spiral cut some zucchini and served it to my kids. I was sure that they would scoff at using zucchini as a substitute for pasta, but they absolutely loved it. To do this, you need a spiral vegetable cutter. Mine is available for $34 at our affiliate Amazon, and was totally worth it since my kids love to help cook. You can find less expensive ones, though I can't vouch for them being as fun to use as the one I have.
However you get your noodles, serve them with plain pasta sauce or try this Zucchini Shrimp Scampi at Damn Delicious because you can't go wrong with garlic butter.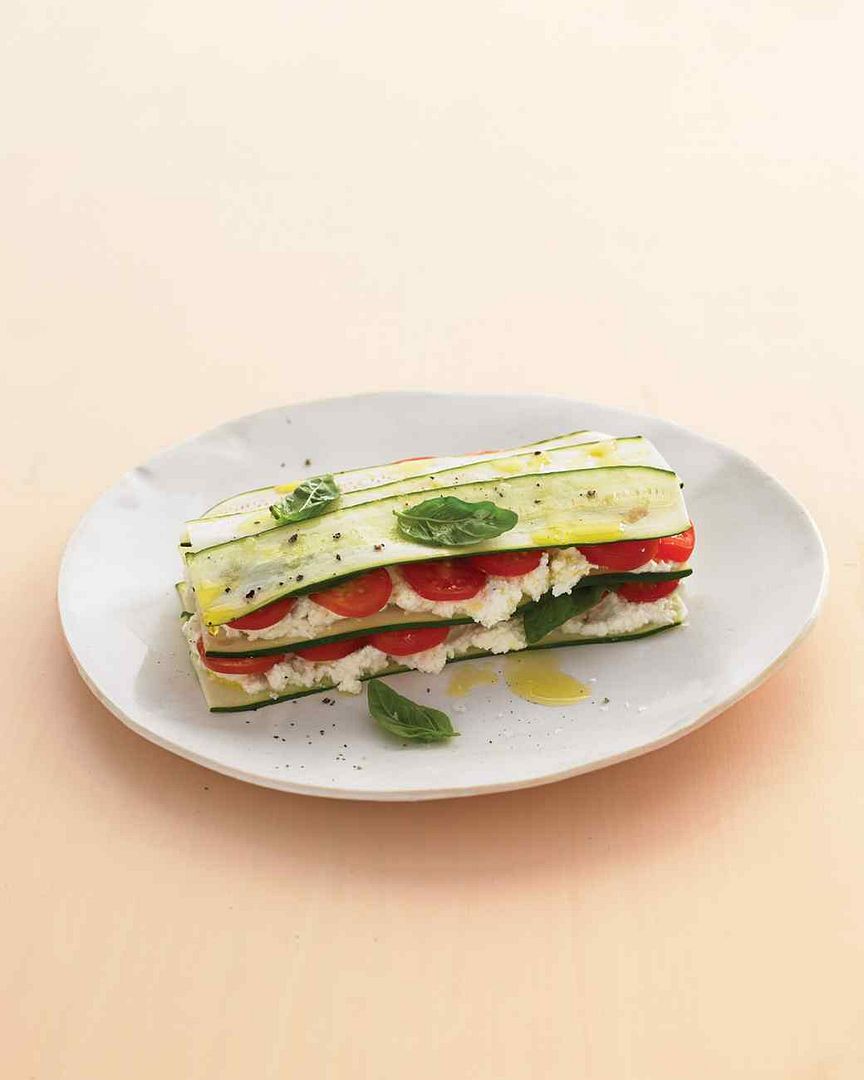 This Zucchini Lasagna at Martha Stewart is so smart. It's raw, which makes this one-step recipe super easy to make. Don't be scared by the fact that you don't cook the zucchini. It's totally delicious and, if you serve it with a side of pasta, the kids can always eat that while you enjoy this fresh, healthy meal.
Related: 6 mouthwatering no-cook pasta sauce recipes for summer and beyond.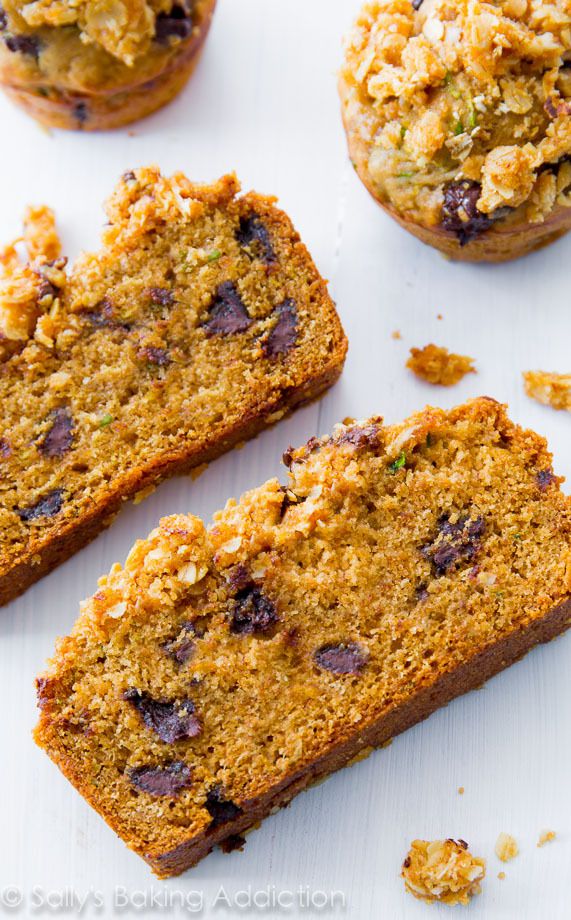 We can't talk about cooking with zucchini without talking about this award-winning Zucchini Bread at Sally's Baking Addiction. There's not much to say about this recipe that isn't covered by the fact that it's award-winning and contains chocolate chips. I can't imagine that my kids won't love this.
And because zucchini bread is so delicious, we have to include a Gluten-Free Zucchini Bread. This one at A Girl Defloured is made with a touch coconut milk, which gives it a tender crumb without interfering with a traditional flavor that comes from light brown sugar, cinnamon and walnuts.