More and more we're hearing that sugary snacks are no longer allowed in the classroom to celebrate birthdays: healthy snacks only, please. This happened at my niece and nephew's school and they were crestfallen, thinking they'd be relegated to sharing carrot sticks with their friends to celebrate their big day. But we know that you can be healthy without being totally lame, so I've rounded up a few non-sugary, healthy school birthday treats that we think our kids wouldn't mind sharing with their friends.
That said, if your kids' school is like mine, which allows as much sugar as the kids can possibly eat, then celery and cream cheese—no matter how cute you've arranged them—might embarrass your kids. If cupcakes and ice cream are expected and allowed, I've included a few "sweet treats" with low-sugar instead of no-sugar content. Go for those and I bet you'll  still make the teachers and other parents happy. The kids, too, of course.
Cool Mom Eats is an rStyle affiliate.
Related: Amazingly impressive fruit recipes for a party. Move over, cake.
No Added Sugar Treats
My daughter loves putting a personal touch on whatever we bring to share with her classmates, so these butterfly snack bags (above) at Juggling with Kids would be really appealing to her. She can decorate the clothespins while I stuff the snack bags, then she can bring them in and hand each kid the bag she designed just for them.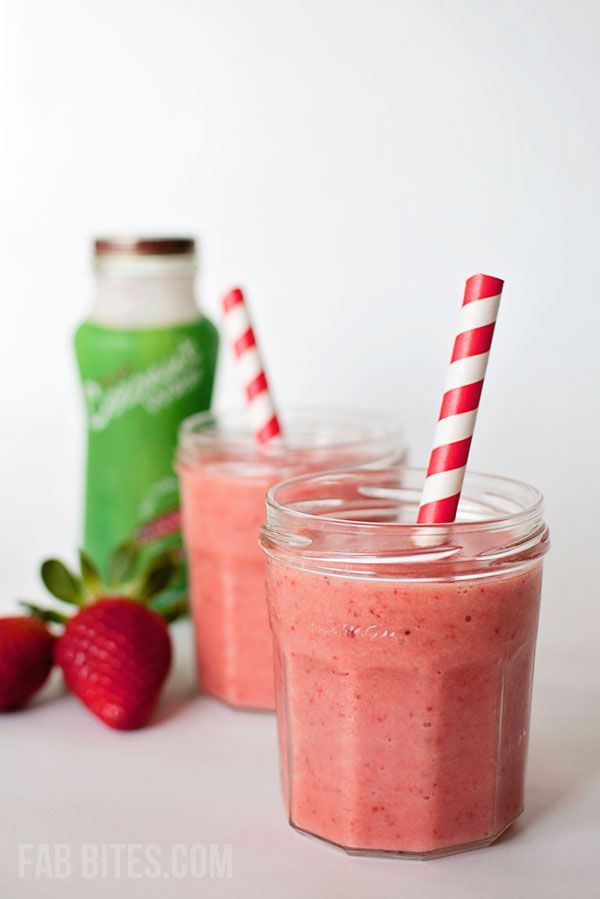 I love the idea of making a batch of smoothies before school and delivering them to the classroom for the kids to sip on as they start their day. You can follow some of Stacie's tips for reducing sugar in smoothies in your favorite recipe, or make these Strawberry Coconut Water smoothies from Fab Bites that don't have any added sugar to begin with. We'd serve them in clear to-go cups with awesome plastic straws the kids can take home with them.
Fill up these DIY printable chips bag from Lia Griffith with your favorite veggie chips from the store — our kids love Terra Original Sea Salt veggie chips, because the colors are so festive. Or, if you have enough time to make the bags and also make chips from scratch, this recipe for Mesquite Zucchini Chips at No Gojis No Glory looks pretty delicious.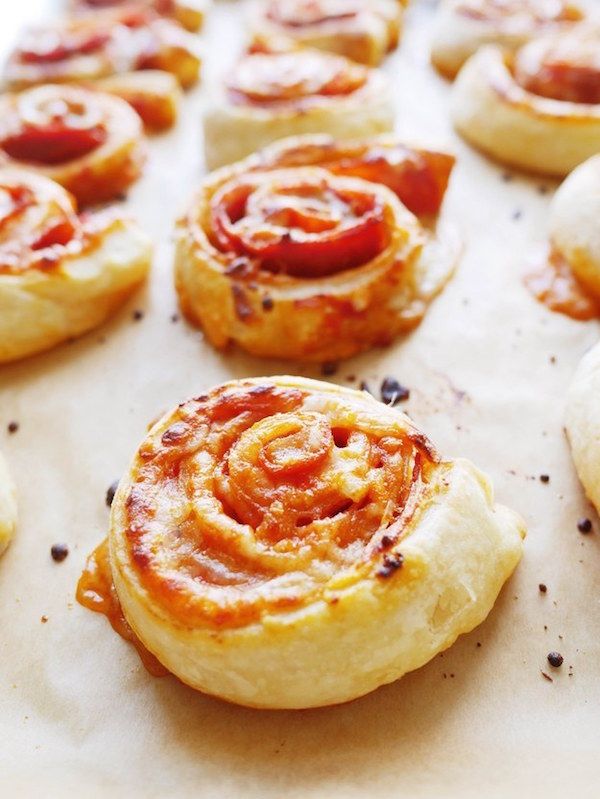 Skip the sugary candy aisle all together and whip up a batch of these pizza pinwheels at BuzzFeed Food instead. They're so simple to make for a crowd that you could even offer to bring them in for your class's lunch. I'm sure the parents would enjoy a day off from packing lunch. Then again, the kids would like them as an afternoon snack in the classroom, too.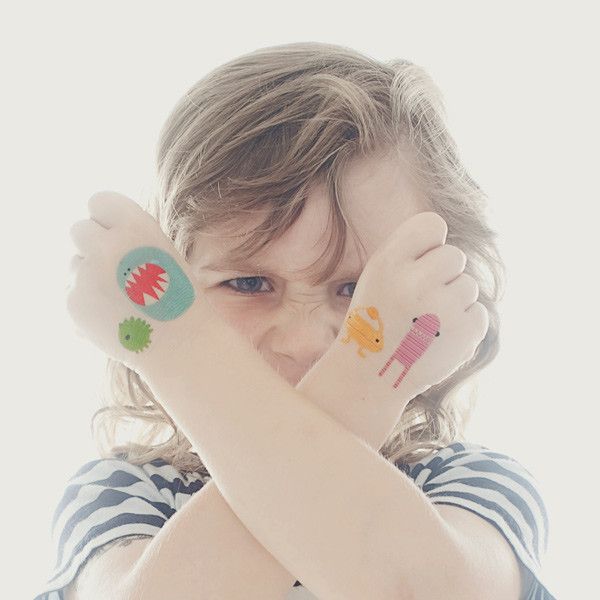 These cheese monsters that we found at Danya Banya are so much fun and not just for bentos. They're also the perfect protein boosted snack that your kids need to make it through the end of the school day. Send them in with some fresh fruit or pretzels and these awesome monster temporary tattoos from Tattly for each kid to take home. Very cool.
Related: Easy, healthy snacking: 7 chocolate dipped fruit ideas that go beyond strawberries.
Lower Sugar Treats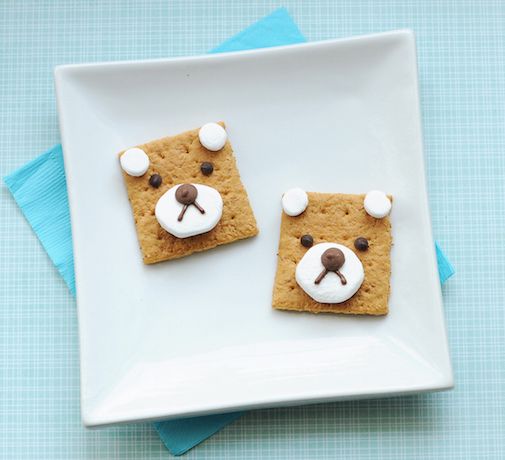 If your kids want a sweet snack, but you don't want to completely overdo the sugar, these Teddy Bear S'Mores at Canadian Family are perfect. They'd make a really fun activity in the classroom if the teacher is willing to give you 15 minutes to let the kids assemble their own before singing the birthday song. Look for graham crackers and marshmallows made without high-fructose corn syrup or other artificial ingredients like Annie's Honey Grahams and Dandies Vegan Marshmallows. Just a few small marshmallows and mini chocolate chips keeps these way lower in sugar than traditional s'mores. And, hello, adorableness!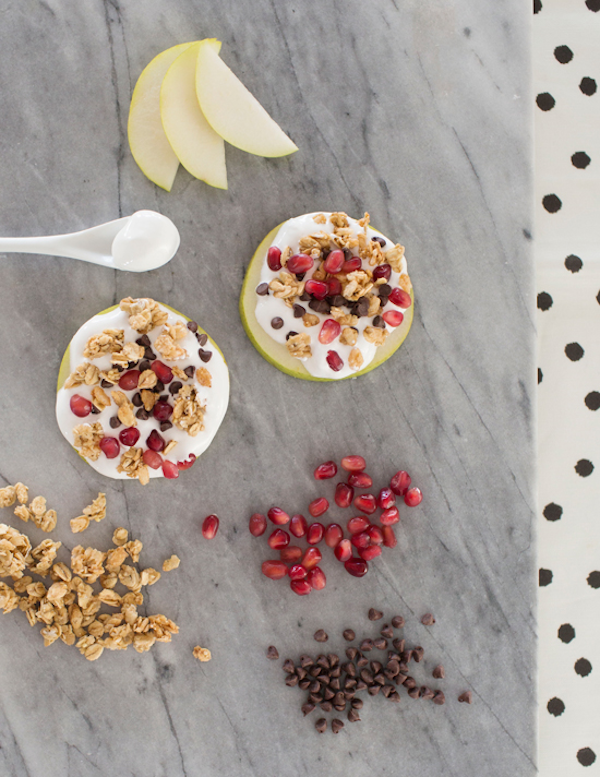 You can't go wrong with a bunch of toppings when it comes to kids. Bring in these yummy apple nachos that we found at Oh Joy—just prepped apple slices (rubbed down with lemon juice to avoid browning!) with peanut butter, raisins, granola, and maybe a few mini-chocolate chips as a splurge if they are allowed—and the kids won't even notice that it's mostly healthy.
As a fan of the show Arrested Development, I can't turn down an opportunity to go with frozen bananas for dessert. (Right?!) These quirky little banana penguins from Reading Confetti are perfect for kids with winter birthdays. They'll definitely take some prep time the night before, but we think our kids would have fun helping finish the job. Be sure to keep the chocolate dip light and use all natural candies without artificial colors and flavors like Sundrops. You can even skip the chocolate and candy feet to reduce the sugar content and they'll still be ridiculously cute.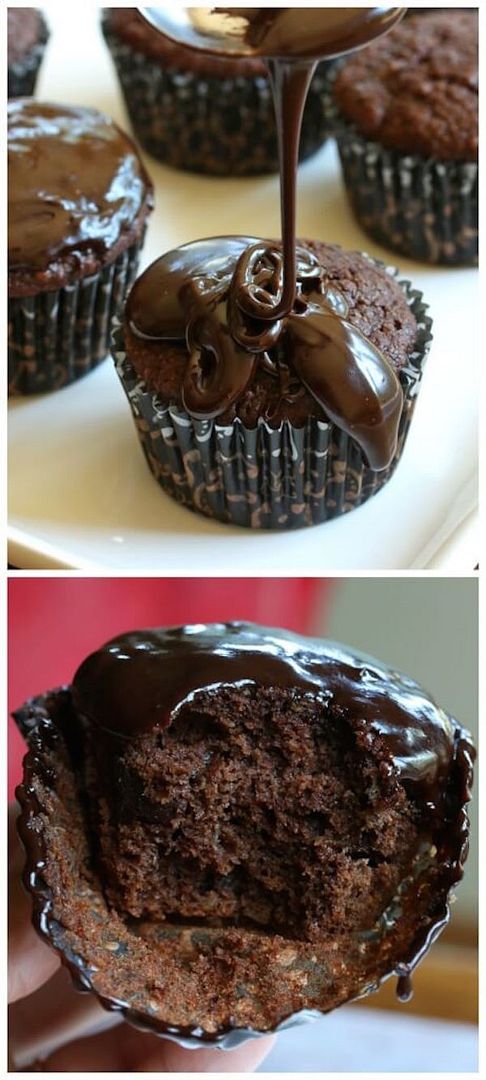 Super healthy bakery items are often so dry and hard that they're not appetizing, and you don't want to bring cupcakes to your kids' class that no one wants to eat. These Mega-Healthy Triple Chocolate Cupcakes by Kimberly at Daring Gourmet look incredibly moist and are made with whole grain flour and—wait for it—quinoa and zucchini! Seriously. Not that your kids will notice because, yes, they are made with chocolate, too, but just some no-sugar added cocoa and 1/2 a cup of chocolate chips. The glaze is made with honey and some dark chocolate, too, both of which are way healthier than regular icing, but you can skip the glaze all together to keep these lower in sugar.