While scouring the web for the best skinny slow cooker recipes I could find, I came across a genius trick that I have to share: how to cook spaghetti squash in a slow cooker. Did you know that you could do this? I had no clue and, in fact, have always wondered the best way to slay this beast, so to speak.
Given how versatile spaghetti squash is—and that it's a vegetable that looks like spaghetti (hello kid-friendly!)—I'm thrilled to know that it can be this easy to cook. So easy that I barely have to do anything. Here's how it goes:
Poke the squash all around with a fork and place it in your slow cooker with water. Cover and cook. Done!
That's it.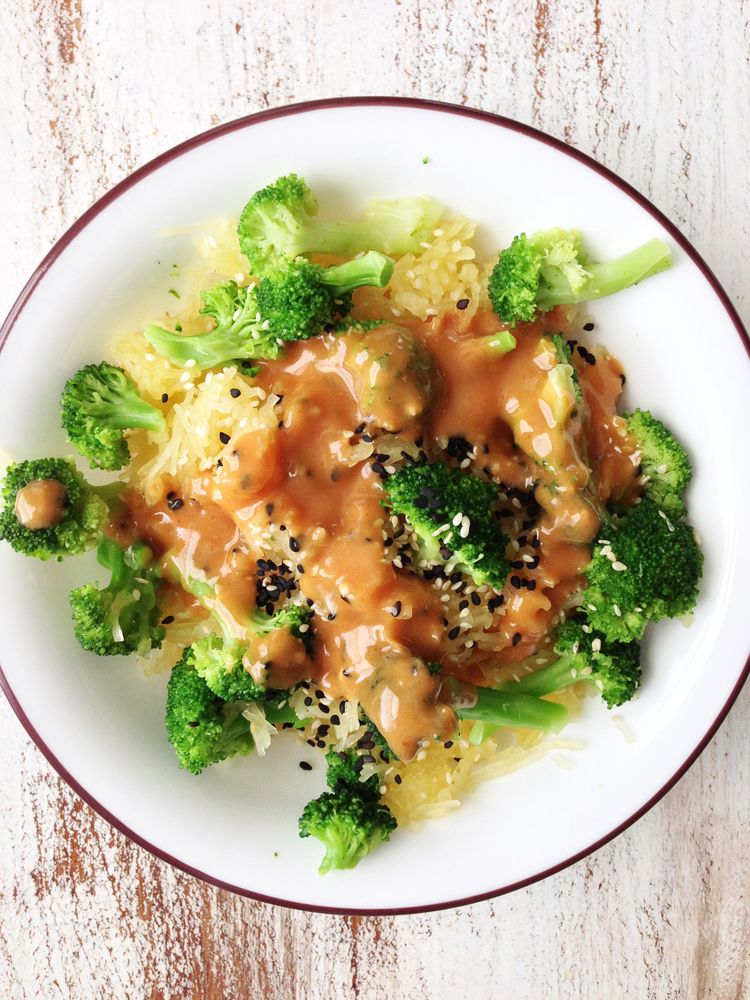 Get exact measurements for the water, setting info for your crock pot, and other details from Amanda at The The Skinny Fork where you'll also find a recipe for her Spaghetti Squash Thai Noodle Bowl (which can be adapted easily to be gluten-free). And, if that recipe is not your speed, remember that you can serve spaghetti squash nearly any way that you would regular spaghetti. It's a great vegetable to introduce to little kids with nothing more than a simple, homemade tomato sauce on top and garlic bread on the side.
One more spaghetti squash tip: If you're skeptical that the kids will try it, get them to help make it (sometimes that helps). Once cooked, cooled, and cut open kids can run a fork through the flesh to watch it go from looking like any other squash to pasta. And if all this fails to pique their interest, well, at least you didn't spend too much time and effort cooking it in the first place.