I can hardly believe it, but we're getting bored of Taco Tuesdays at my house. While we don't eat tacos every Tuesday, we do eat them a lot. Everyone in my family is a big fan of Mexican food and, well, aside from tacos, I think they'd eat Mexican for every meal if they could. I'm looking for some great, easy alternatives to our grocery-store-taco-kit so that I can keep everyone happy and maybe try some new foods, too. If you're in a taco rut, too, but love the spicy flavors of Mexican food, try these 8 Mexican recipes that aren't tacos with me.
Tamale Thursday, anyone?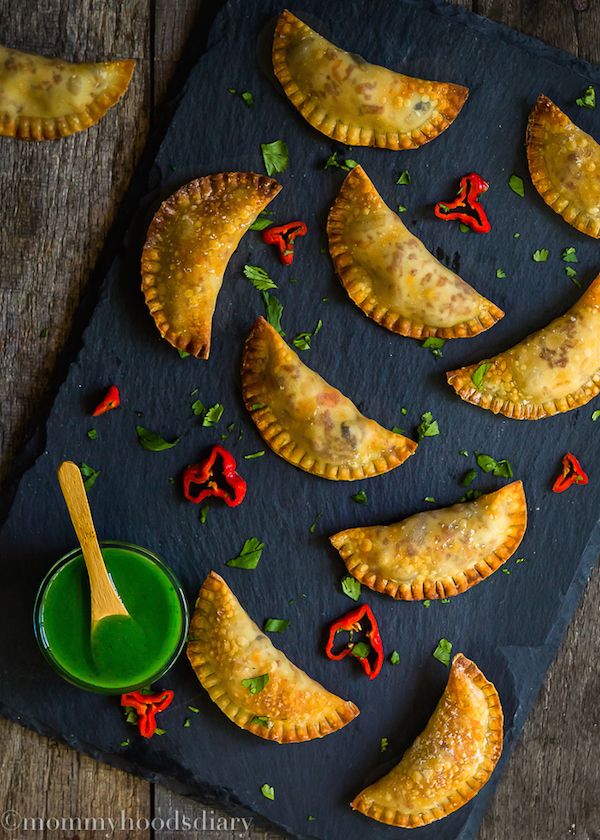 I've found that empanadas are a great way to sneak veggies into my kids' diet; they find these little hand pies so much fun. These Mini Spicy Pork Chorizo Empanadas at Mommyhood's Diary are made with wontons and baked in 15 minutes—so easy! There's some kick to these, too, but it's just right with some rice and guacamole on the side. Or just go easy on the hot sauce.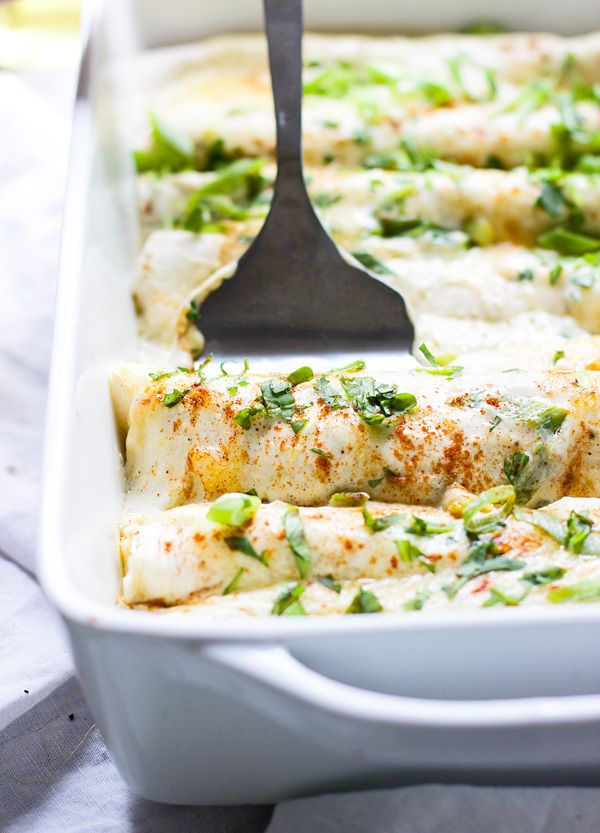 The only reason I don't make enchiladas more often is the prep time involved, but these Creamy Beef and Hatch Pepper Enchiladas at Cooking for Keeps are so yummy that I'm going to make them on the weekend and freeze them for a good, homemade meal on a busy weeknight. That said, if you have time (and get inspired) to cook from scratch during the week, these will taste even better.
I tend to equate Mexican food with tortillas, so I forget about torta sandwiches when I'm meal planning. But if hamburgers are in your weekly rotation, you can easily make things interesting by adding the Mexican flavors of this Chorizo Torta recipe at Hapa Nom. Their addition of sriracha aioli gives it just the right amount of kick—for those who want it. Even if they don't, this is one your kids will be asking for again.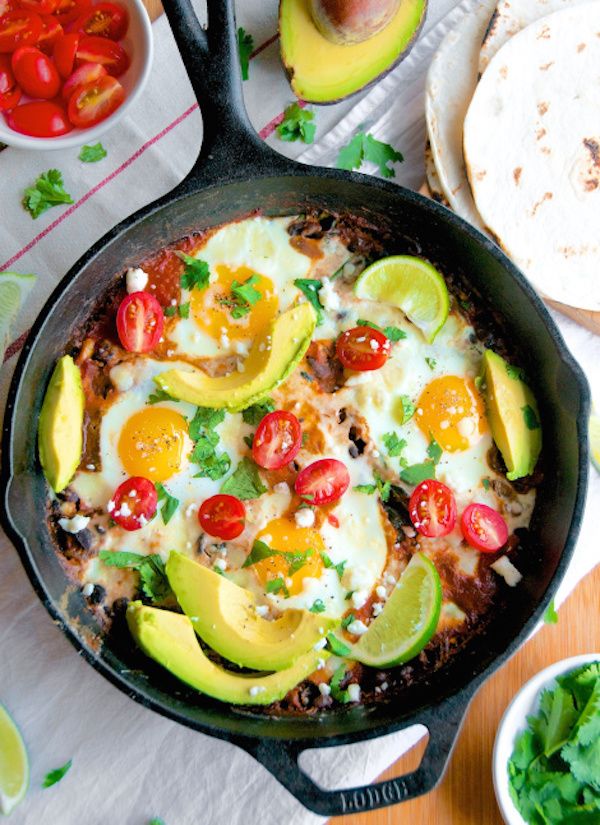 My husband doesn't like pastries, so I'm usually on the lookout for savory breakfast-for-dinner options, and there are only so many breakfast casseroles I can eat. This Skillet Baked Huevos Rancheros at Aberdeen's Kitchen is hearty, flavorful, and made mostly with ingredients I already have in my pantry. That makes this a perfect last-minute dinner option for me, and so much better than microwave pizza.
Related: 5 great dinners that make even better leftovers.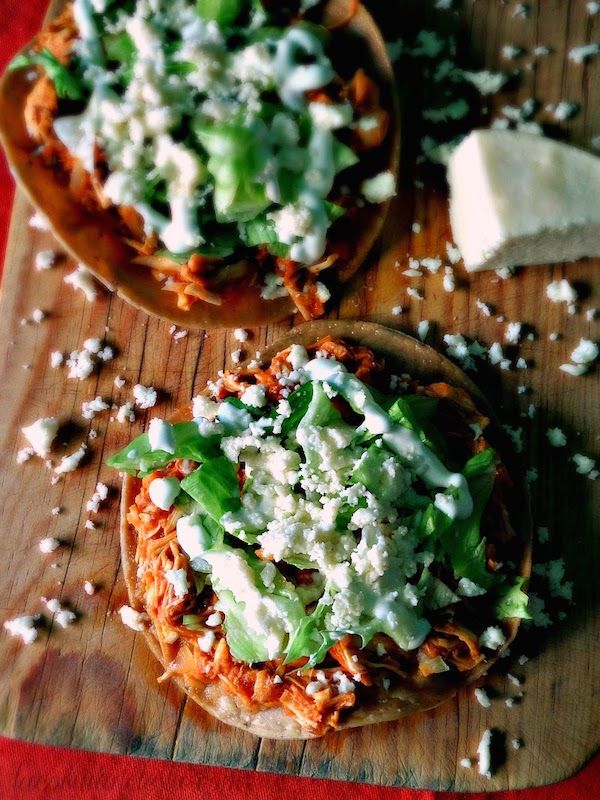 With a little planning-ahead, you can have a delicious dinner almost ready when you get home. Cook the chicken for these Tinga Tostadas at La Cocina de Leslie before you leave in the morning, then assemble them when you're ready to serve. Or, even better, set out the tortillas, chicken, and toppings and let everyone make their own. If your kids are anything like mine, DIY dinners like this one are their favorite.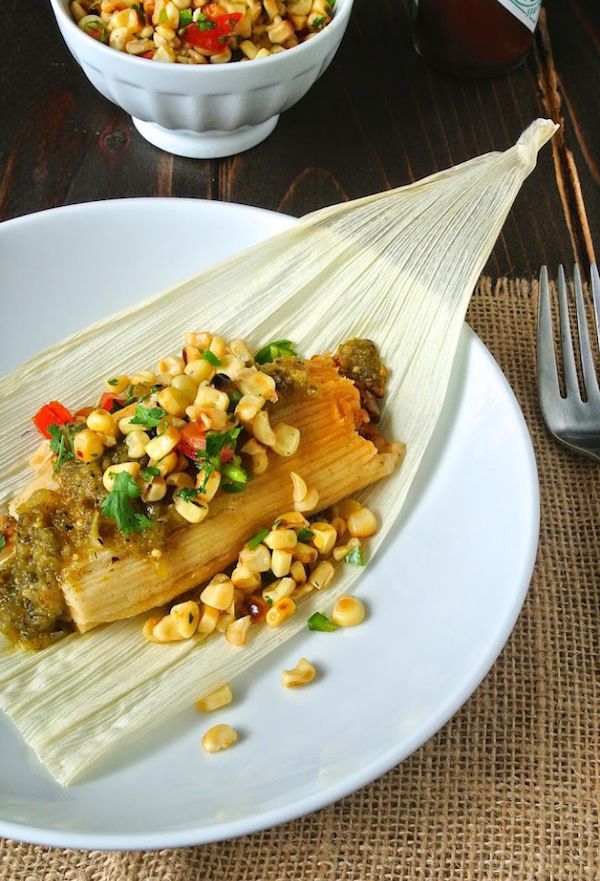 Making authentic Mexican tamales for dinner doesn't have to be daunting. The Pulled Pork Tamales recipe at Culinary Ginger (above & top) uses leftover roast pork—so smart—which saves a ton of time. (Also, that's two meals planned in one shot.) All that's left to do is make the masa, which is way easier than regular dough, and roll the tamales. Then, whip up a batch of salsa (or open a jar, ha!) while the tamales steam. You can do it. At least on a Saturday night!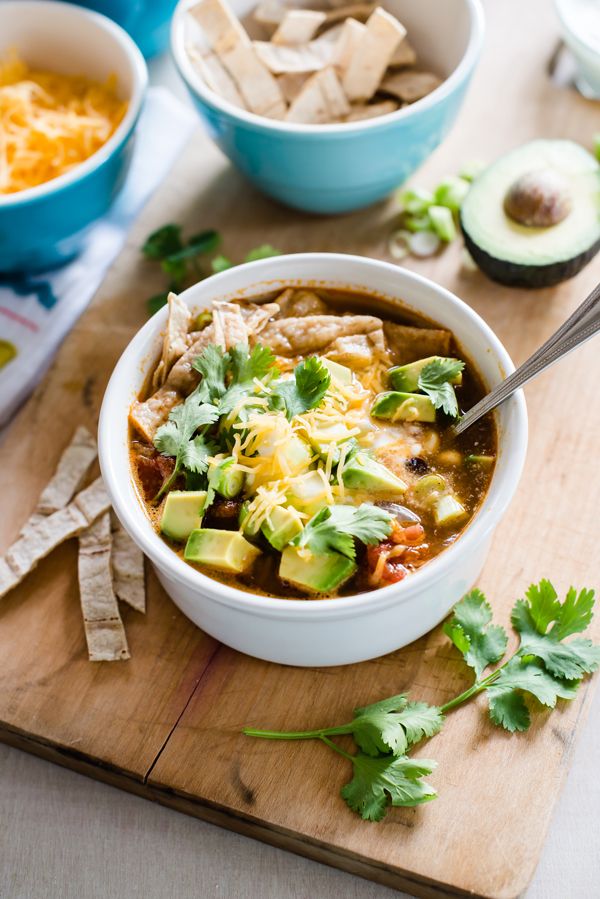 The weather is so beautiful right now that I don't want to spend my entire afternoon in the kitchen making dinner. So this Slow Cooker Veggie Tortilla Soup at Oh My Veggies is calling my name. I can dump it all in the slow cooker and go for a walk with the kids, then come back to a delicious, healthy dinner. If you want to give this a protein boost, there's no reason why you can't add shredded rotisserie chicken.
Related: Skinny slow cooker recipes perfect for the season.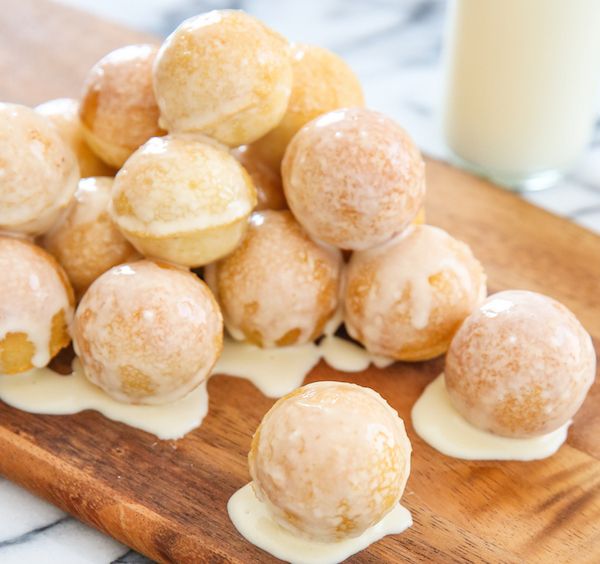 Okay, this isn't a dinner recipe, but bear with me. My kids had their first authentic tres leches cake at a birthday party recently, and oh my goodness. Yum. To reward them for trying some new recipes —I'm looking at you, tamales and tortas—I'll make a batch of the Tres Leches Donuts I found at Kirbie Cravings. The hardest part will be eating just one.