I try to cook homemade meals as much as possible, but let's be honest: It's hard to cook from scratch every night. Sometimes I run out of time, other times I run out of energy. But instead of adding a fast-food or delivery night to our routine, I've been collecting dinner recipes that make yummy leftovers for the next night, too.
To be clear, when I talk about leftovers, I'm not just talking about a dinner encore. Finding creative ways to serve leftovers—not just reheating the same thing we had the night before—is the key, because leftovers aren't glamorous and they certainly don't further the mission to keep my kids from begging for take out. These five dinner recipes and the fun ways that I found to put a spin on them the next night help ensure that we actually eat our leftovers and give me a night off, too A win-win.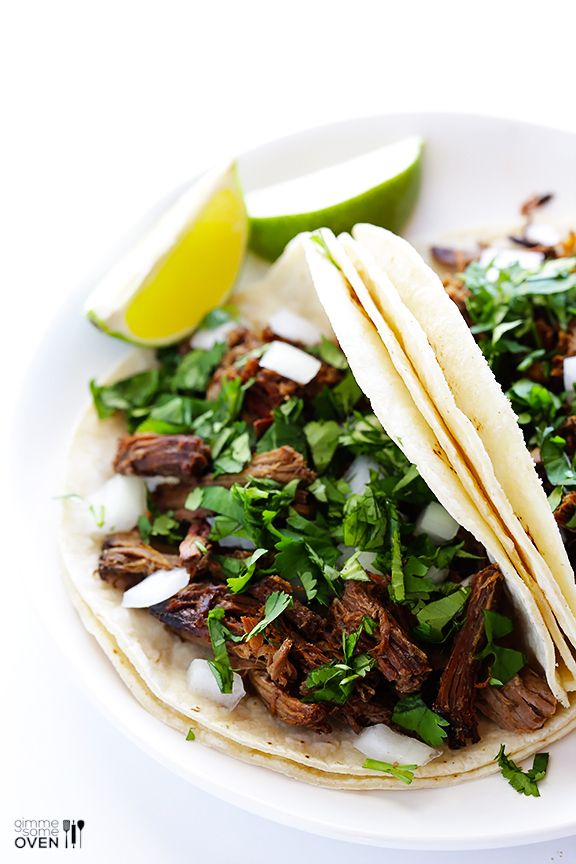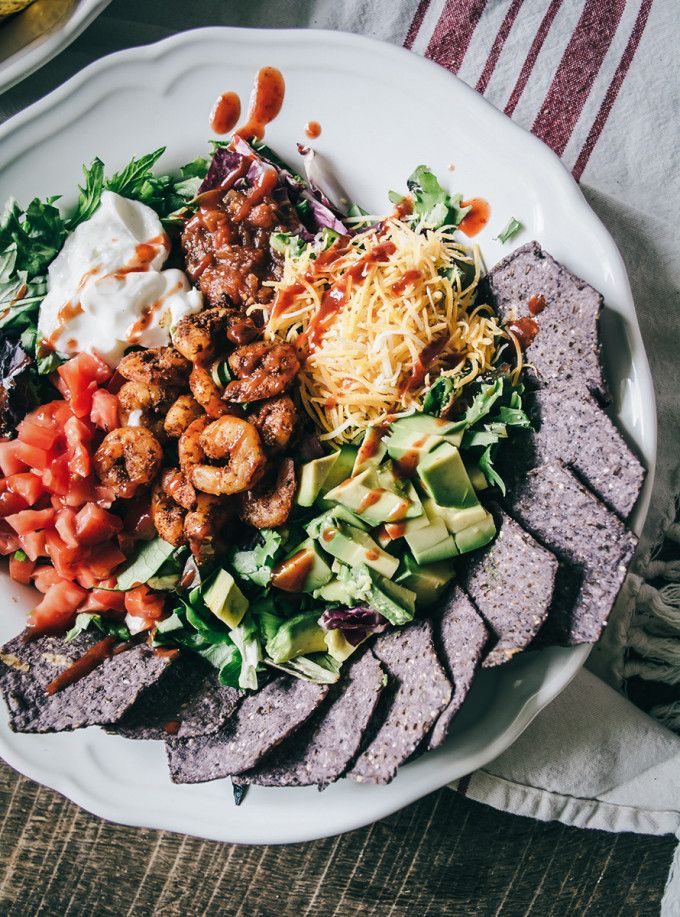 The recipe for Barbacoa Tacos at Gimme Some Oven (top) really gives you three easy nights of dinner prep since the beef cooks in the slow cooker on night one. Make a lot—a lot—and use leftovers in place of the shrimp in the Easy Shrimp and Avocado Taco Salad at Lemons and Basil (middle) and then in place of the carnitas on these Carnitas and White Cheddar Nachos at The Kitchen Adventurer (bottom). If you don't want Mexican three nights in a row, freeze some of the leftover beef to use later in the week or month. And whenever it is, you can spend the time you save making dinner on mixing up margaritas instead.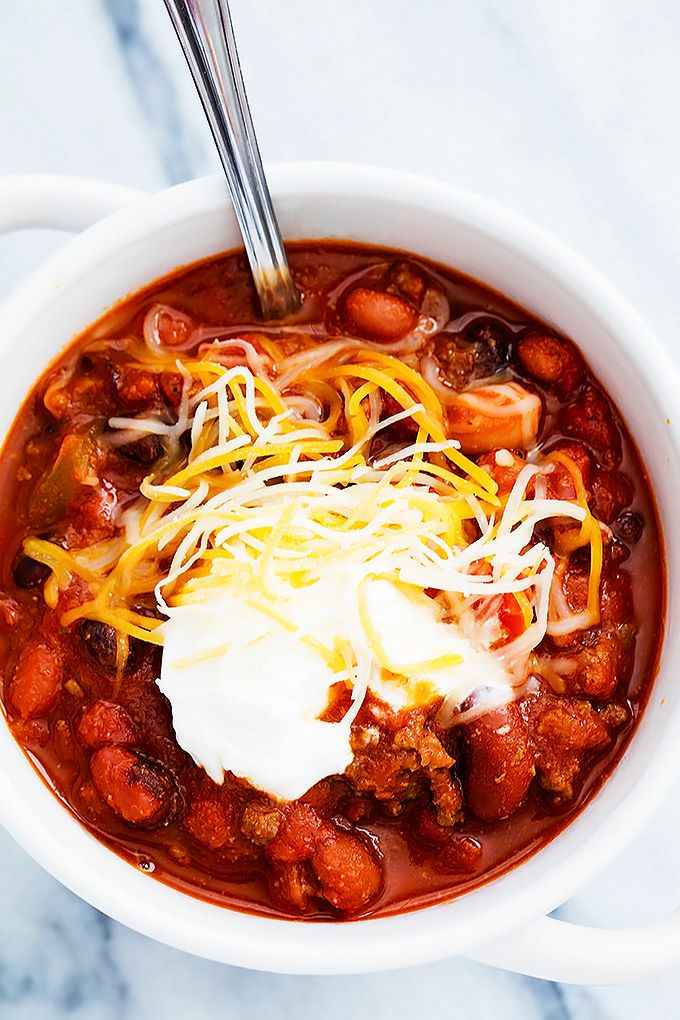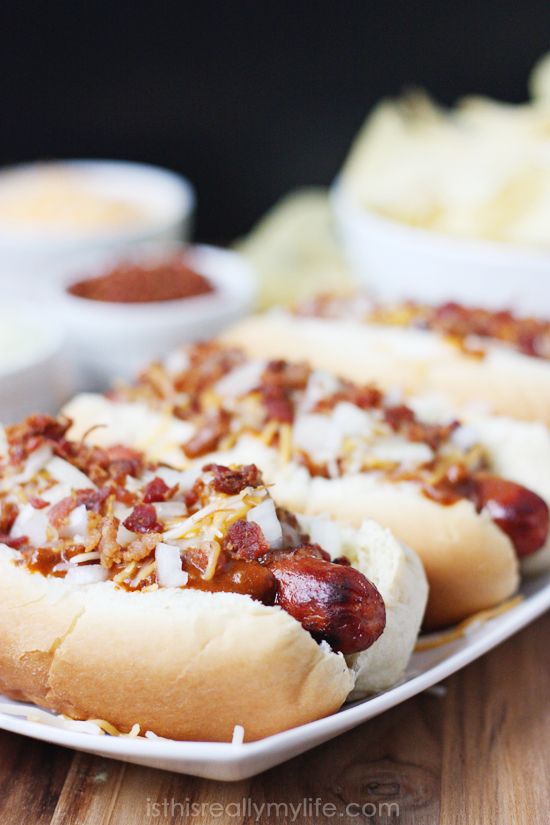 Fall is the perfect time for a big pot of chili, and it freezes well so you can go ahead and make a huge batch. Invite friends over on the weekend to watch football and serve this Beef n' Bean Chili at Creme de la Crumb (top). Then, when you're back to work on Monday, give yourself an easy night with these kid-friendly Double Bacon Chili Cheese Dogs at Is This Really My Life (bottom).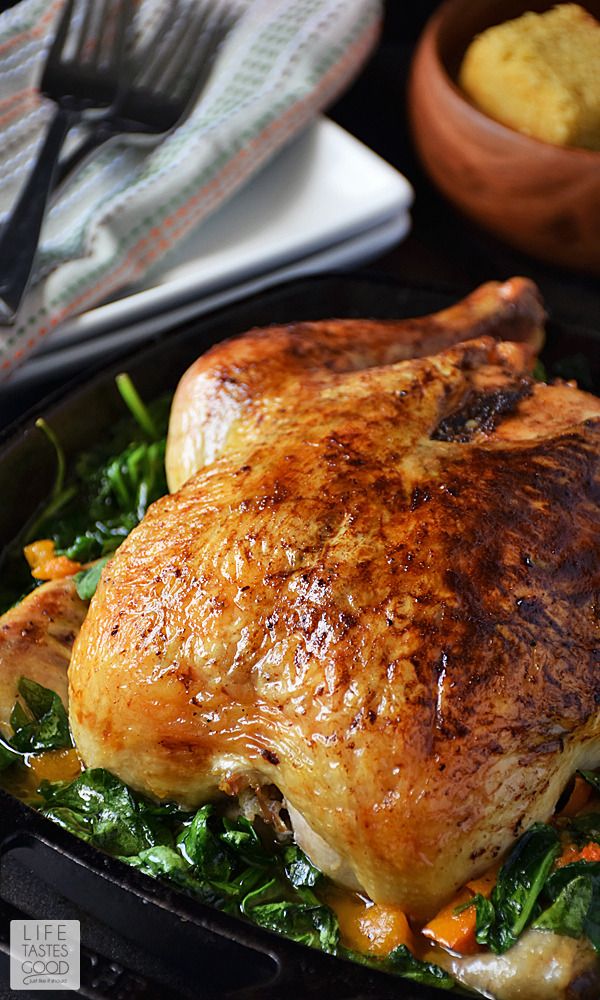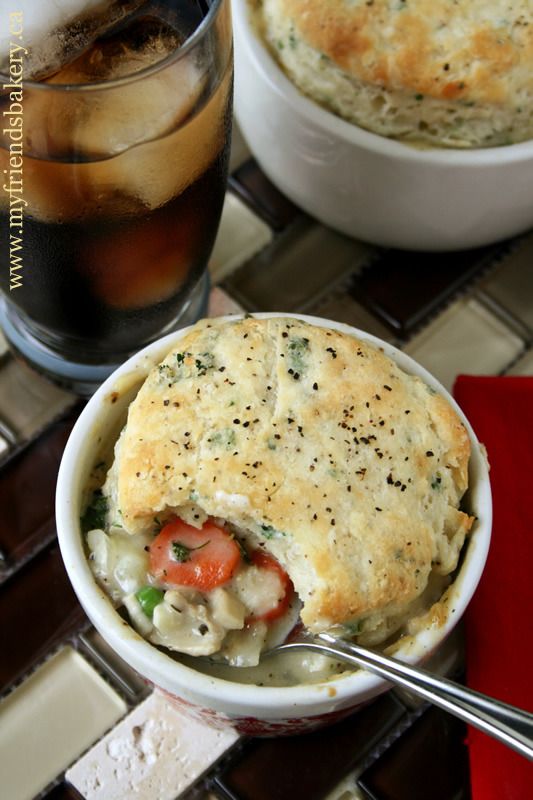 The Whole Roasted Chicken with Vegetables at Our Life Tastes Good (top) looks so delicious and it's a great school-night meal; you can stick it in the oven and help with homework while it's cooking. Make enough chicken the first night—even if it means roasting two birds!—to have some left over to make the Chicken Pot Pie with Black Pepper Biscuit Crust at My Friend's Bakery (bottom) the next day. If biscuits from scratch are too much, use store-bought biscuit dough and sprinkled with pepper instead. After all, this is about saving time and it will be just as delicious.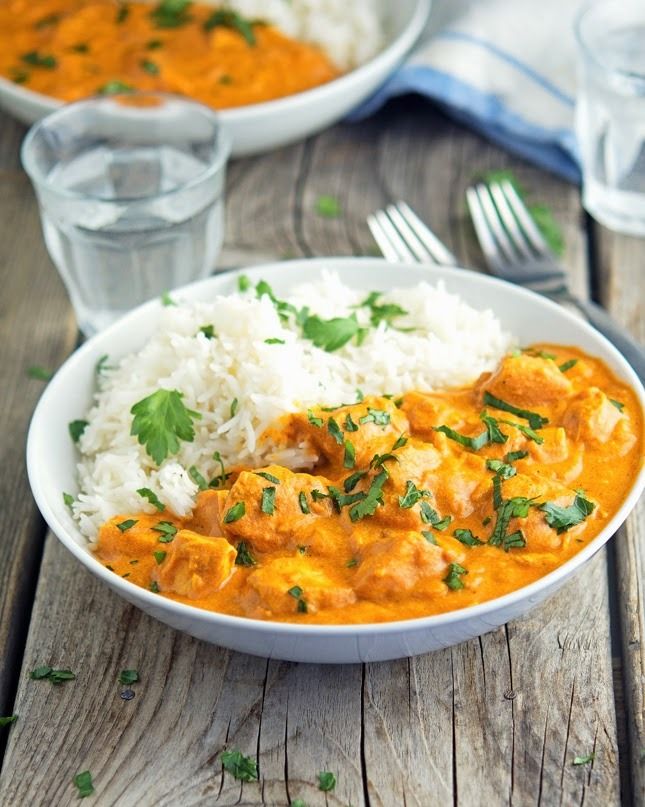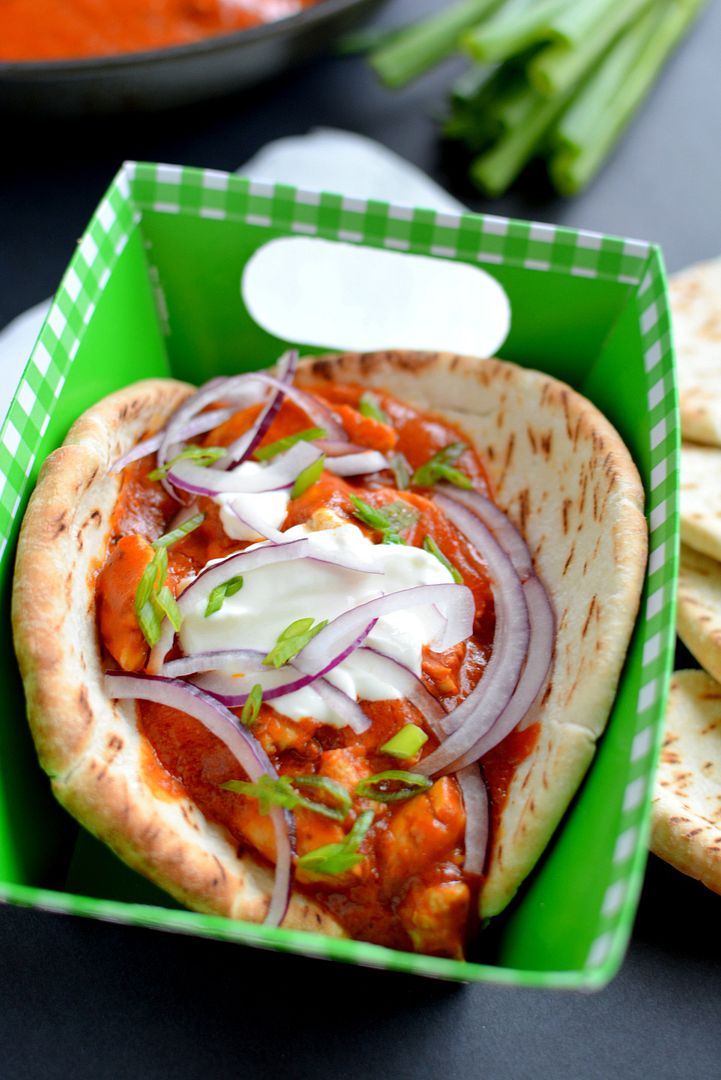 The Chicken Tikka Masala recipe at The Iron You (top) has some spices you probably don't have in your pantry, but if your kids are like mine, they'll get hooked on this tasty dinner so that you'll use them up in time. Making tikka masala requires some effort standing over the stove, so be sure to make enough so that you can get two dinners out of it. I'm thinking these Butter Chicken Naan Tacos at Builicious (bottom) are perfect for night two and a pretty genius way to spice up taco night.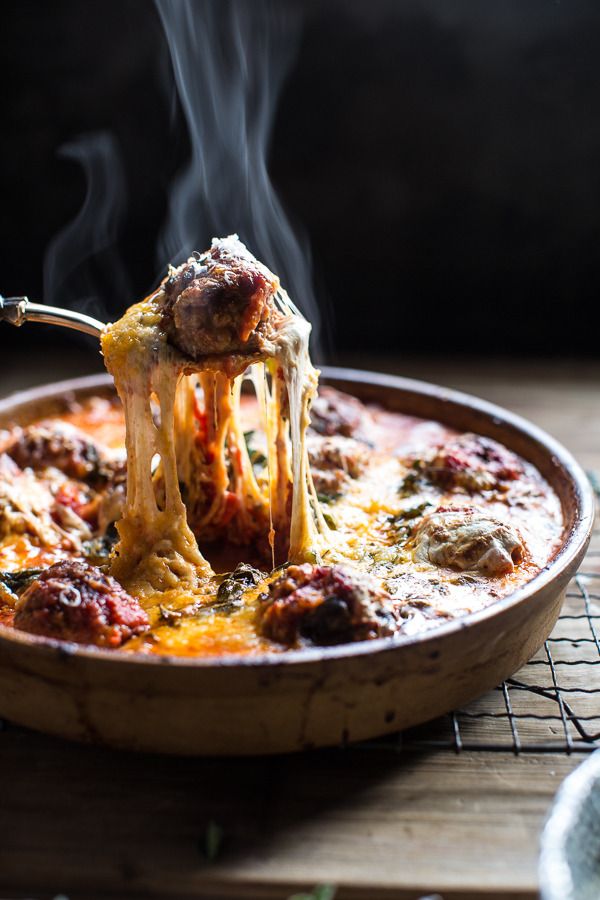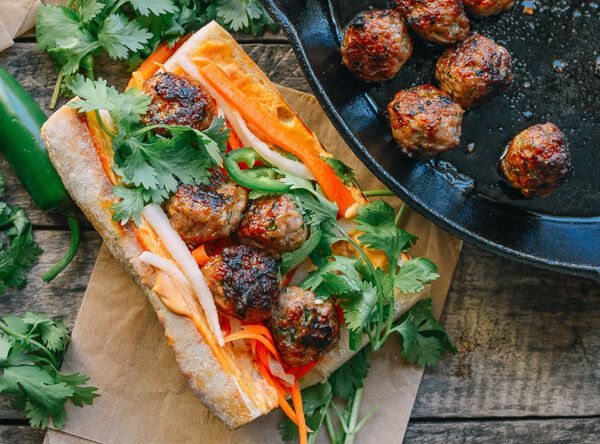 Meatballs are always a hit with my kids. When you have a chance, whether while they are at school or on a weekday day when you have an hour or so to spare, make a big batch, enough to last a few nights. Pop some in the freezer, use some to make these Simple Baked Italian Oregano Meatballs at Half Baked Harvest (top). Then, later in the week, use what's left to throw together the easy Spicy Meatball Banh Mi at The Woks of Life (bottom), a sure crowd pleaser (which can be made non-spicy, too).