We admit that we had a great time putting together some of our favorite gifts for drinkers for our holiday gift guide. That said, we're all for abstaining and, hey, having been pregnant—many times between us—we hardly think of booze as the be-all and end-all. Because exhaustion. And the fact that, honestly, we'd choose s'mores over a good bourbon most any night of the week. But partaking in a responsible drink (or two) can be a nice holiday indulgence. So, if one of your loved ones is wine aficionado, craft beer enthusiast, or just someone who treasures that Friday night cocktail at home with feet up on the coffee table, these gifts for drinkers, swillers, and tasters are pretty delightful.
CME is an rstyle and Amazon affiliate
Other 2015 Cool Mom Eats holiday gift guides:
* Gifts for the cook who has everything.
* Coffee gifts for the caffeine obsessed.
* The best food gifts for everyone on the list, from your foodie friend to hungry uncle.
You hardly have to be a drinker to appreciate that this set from Coppermill Kitchen is just plain beautiful. It's a lovely gift for anyone who likes to entertain or gets a thrill out of serving a signature cocktail when you come over for dinner. ($195, Neiman Marcus)
There are many great cocktail cookbooks, but this one gets high marks for a level of detail unparalleled by most others. There's a breakdown of tools and ingredients that any cocktail geek is sure to love and that novices will appreciate. It even has instructions on how to taste a cocktail, complete with a flavor wheel, as well as a guide on what ingredients pair well together to make your own killer cocktails. ($25.45, Amazon)
Bittermilk Overnighter Gift Set
Bittermilk makes tasty cocktail mixers made by bartenders for cocktail enthusiasts bottled by hand in Charleston, South Carolina. They offer many gift options, from single bottles of handcrafted mixers (think: Smoked Honey Whiskey Sour, Oxacan Old Fashioned, and Gingerbread Old Fashioned) to other gift sets, but we think this Overnighter set is pretty great. It's perfect for parents with young kids who needs a night alone to let loose—and then sleep in. Whether or not you pair this with sitter duty is up to you. ($125 for the Overnighter set, other prices vary, Bittermilk)
Knob Creek Whiskey with Personalized Label
This is a perfect personalized gift to get even at the last minute since the labels are made on the Knob Creek website and printed at home. We even included it in our roundup of the coolest personalized gifts for the holidays at Cool Mom Picks.  So grab some whiskey at your local liquor store, then print and gift. So cool! ($42+ for bottle, free printable labels at Knob Creek website)
Related: The coolest gifts for men: 2015 Holiday Gift Guide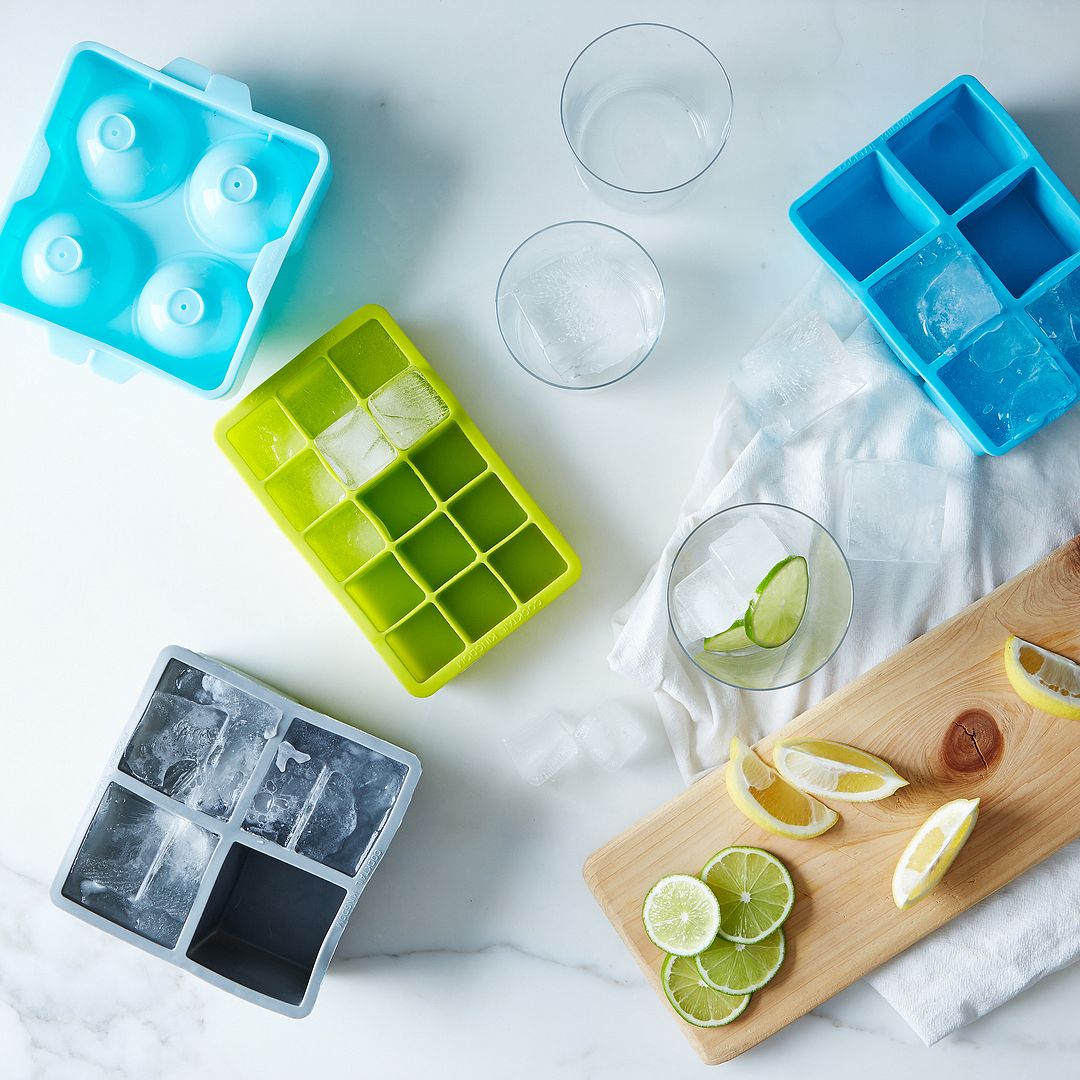 Ice trays? As a gift? Yes, indeed. And if you're into fancy cocktails, you know why. Humongous, perfectly shaped ice cubes are no longer a thing just at swanky cocktail lounges. They can be had in drinks that you sip on your couch while in PJ's. Finally. ($18-30, Food52)
Related: Gifts for the cook who has everything: Cool Mom Eats holiday gift guide 2015.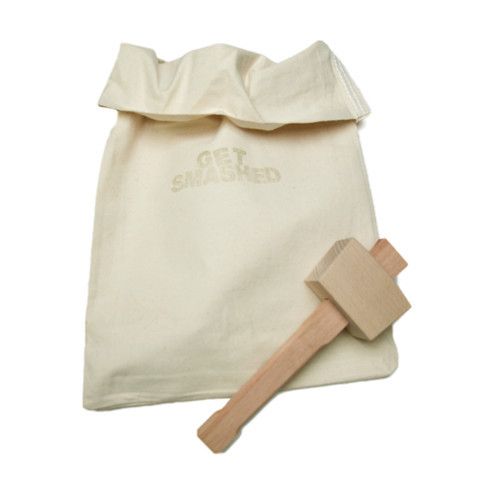 More ice! Well, more ice making tools. Because sometimes you need cubes and other times only crushed will do. Yes, we're serious. ($34, Acme)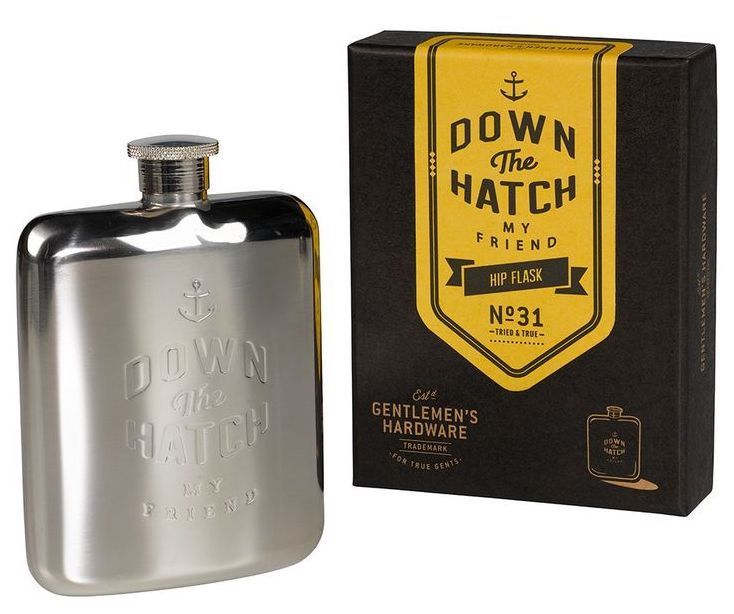 A flask might not at first seem like a gift for a casual drinker, but if you've ever gone camping with children, you may change your mind. We clearly have. A little sip while hiking or around the campfire can warm you up and this flask is a great keeper for anyone, despite what the packaging suggests. (Psh.) If you'd rather a more definitively unisex option, check out this As Good As Gold Flask instead. ($44, Burke Decor)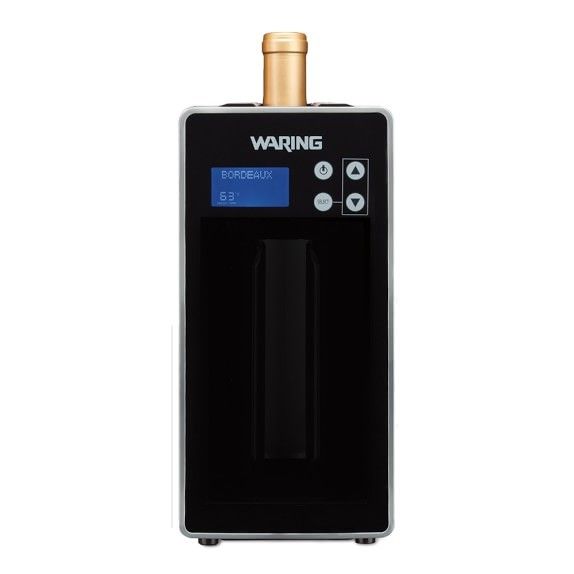 Did you know that both red and white wines have a perfect temperature at which they should be served? Well, your favorite wine lover does and so does this smart gadget. It holds just one bottle of wine and will quickly bring it to the optimal serving temp and hold it there until it's time to pour. The library setting has preset temps for 33 varietals of wine. Fancy. ($74.99, Williams-Sonoma)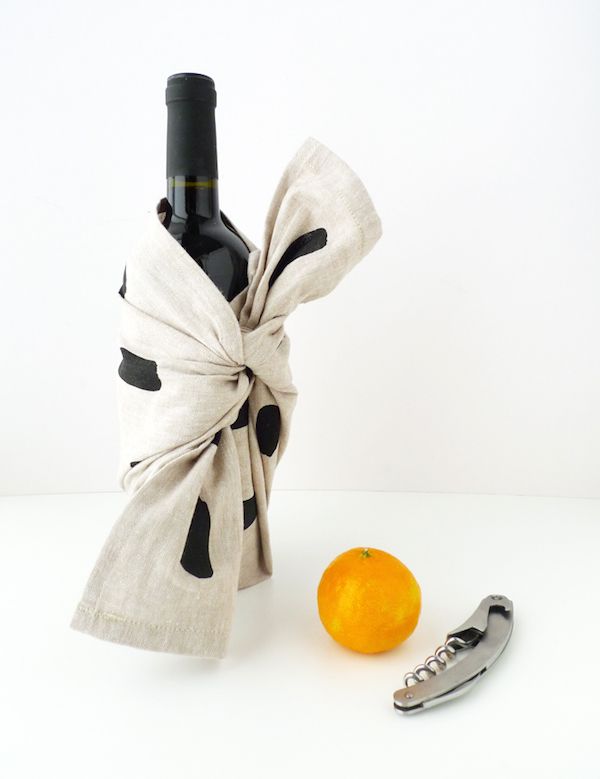 If you ask us, a lovely bottle of wine—maybe sharing one of your favorites—can be a lovely gift. Wrap it up nicely to keep your bottle from seeming like an afterthought with one of these 7 creative ideas for wrapping wine for an easy, beautiful holiday gift. Our favorite is wrapping wine furoshiki-style, using a gorgeous tea towel like this one from from Cotton and Flax (pictured). Two gifts in one! (Prices vary, including free printables)
Whiskey stones are so 5 years ago. Well, maybe not if you drink whiskey. But we've become those people who plop ice cubes into our glasses of Chardonnay and we're not proud. So save a wine-loving loved one from watered-down wine with these wine pearls, that are great for chilling both red and white wines. They keep in the freezer and are shaped to fit perfectly at the bottom of rounded wine glasses. ($24.95, Uncommon Goods)
Related: The best food gifts for everyone on the list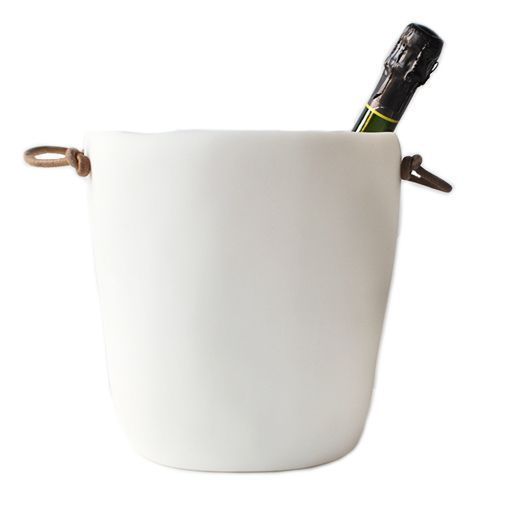 We love this champagne bucket so much that we've also included it on our guide to gifts for the cook who has everything because, hello glam. It comes in white or black with leather handles. Just add champagne. ($190, Horne)
Not unlike a pod coffee maker, this super cool countertop home brewer uses PicoPacks, pre-packaged beer-making ingredient kits by popular craft breweries including Dogfish Head and Rogue, to make high-quality home brews with hardly any effort and even less mess. ($559, Pico Brewer Kickstarter)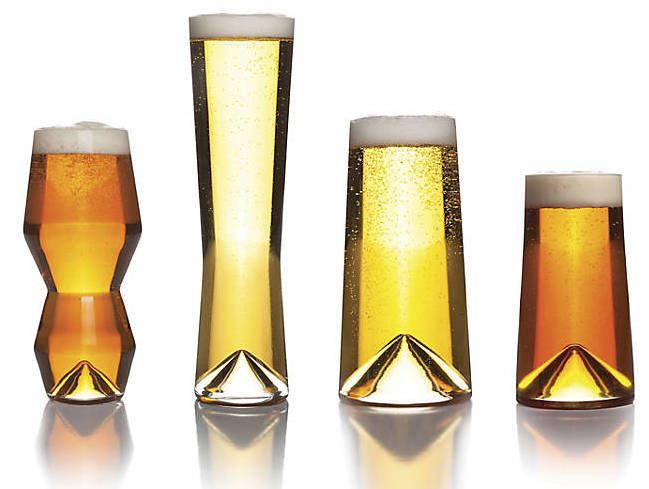 Beer Tasting Glass Set
Serious beer lovers will appreciate these glasses designed to bring out a beer's flavor and foam. The glasses are specifically designed for IPAs, pilsners, pints, and 12-ounce bottles, each one with a pointed interior to enhance effervescence without stirring or swirling. Who knew! ($100, Lumens)
If your favorite beer drinker is less of a connoisseur and perhaps still has a taste for PBR, help them upgrade their game (but not too much) with this Beer Snob glass shaped like a can. ($12, Easy Tiger)
Quarterly Brew Club
Know a beer lover who also loves DIY projects? Help them kill two birds with one stone with a subscription to Brooklyn Brew Shop's Quarterly Brew Club. Your gift recipient will get three exclusive seasonal brews sent to them every three months (three mixes per quarter). Membership is available in two-quarter (six month) and four-quarter (full year) subscriptions. ($75+, Brooklyn Brew Shop)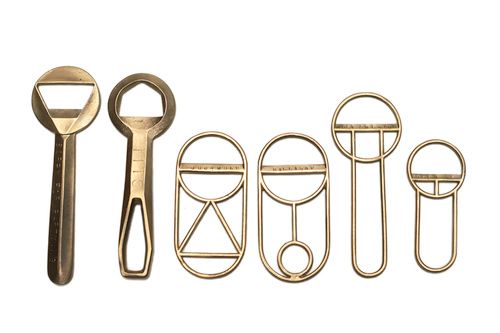 Personalized Bottle Opener
We're just too old to use our teeth. In fact, we're so old that we missed the regular bottle opener phase and have moved into the glam, personalized bottle opener phase of life. You know what? We're okay with it. ($10, Fort Standard)
Other 2015 Cool Mom Eats holiday gift guides:
* Gifts for the cook who has everything.
* Coffee gifts for the caffeine obsessed.
* The best food gifts for everyone on the list, from your foodie friend to hungry uncle.