We're a little obsessed with caffeine around here. Because, mornings. And parenting. And also mornings. So what better way to kick off our first ever Cool Mom Eats holiday gift guide than with some of the most fantastic coffee gifts for the caffeine obsessed. After all, it's what gets us started most days.
We went on the hunt for truly great gifts that go beyond a gift card to the coffee shop—although that's great too. We hope the coffee lovers in your life will love these finds, whether a thoughtful and affordable gift for your child's teacher or babysitter, or a fancy gift you might buy for your partner. Because you'll totally get to use it, too.
CME is an rstyle and Amazon affiliate
We totally love this gift for any coffee lover from Zoku, the makers of the amazing instant popsicle makers that we love so much. Now they make this cup that turns hot coffee into an iced frappuccino! All in the time it takes the kids to get their backpacks loaded for school. ($26.99, Amazon)
For the foodie coffee lover who appreciates the finer caffeinated things in life, the Cool Mom Picks editors teamed up with the indie food mavens at Mouth to create this amazing all-caffeine-all-the-time gift set, featuring delicious items like Brooklyn-roasted Sumatra coffee, gourmet espresso cookies, and even coffee caramel corn. This gift set is perfect for your favorite college student, your multi-tasking BFF, brand new parents or, frankly, not so brand new parents.  ($71, Mouth; save 10% with code CMP10)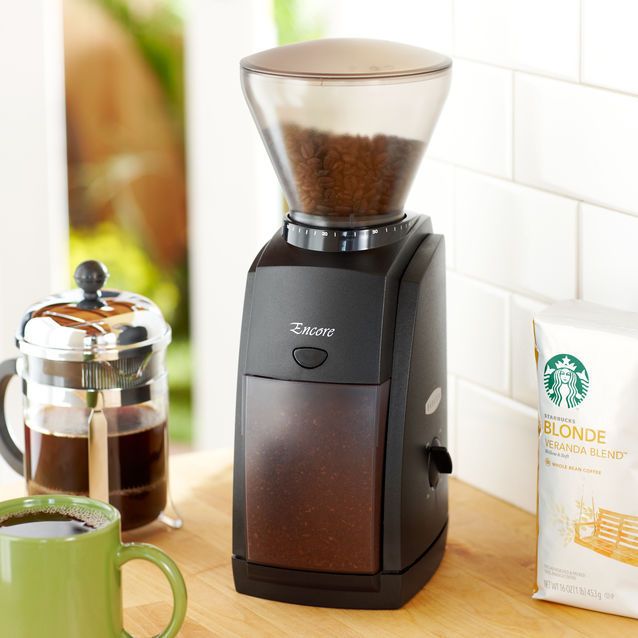 You just can't beat the taste of coffee that's ground seconds before it's brewed, and this burr grinder gets remarkable reviews from serious coffee heads. Even better is that it's more affordable than comparable models. ($129, Amazon)
Related: 7 of our favorite gifts for coffee lovers on National Coffee Day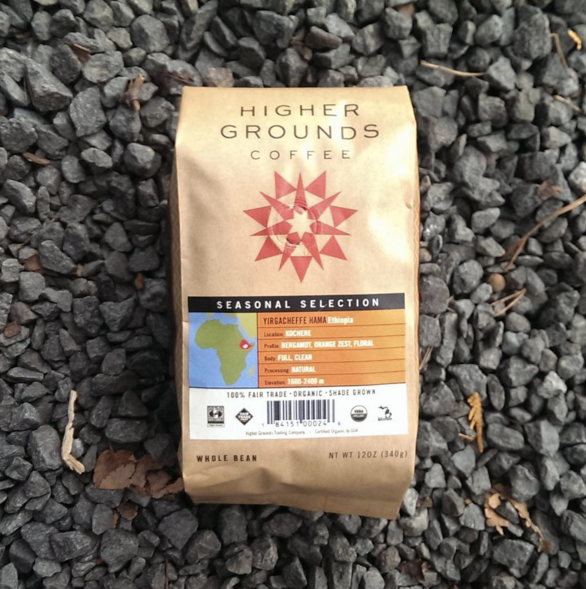 Higher Grounds Trading Company roasts fair trade, organic coffee from around the world for ethical and environmental reasons—and because they won't drink anything less than the highest quality coffee. Good news for us. Their field-to-cup java is delicious and indulging in some means supporting community actions in the communities that supply their beans. They offer several types of monthly java clubs, from single origin coffees to blends, that you can buy in 3, 6, or 12 month blocks. The price is a little high, but all for a good cup and even better cause. ($44/month, Higher Grounds Trading Co.)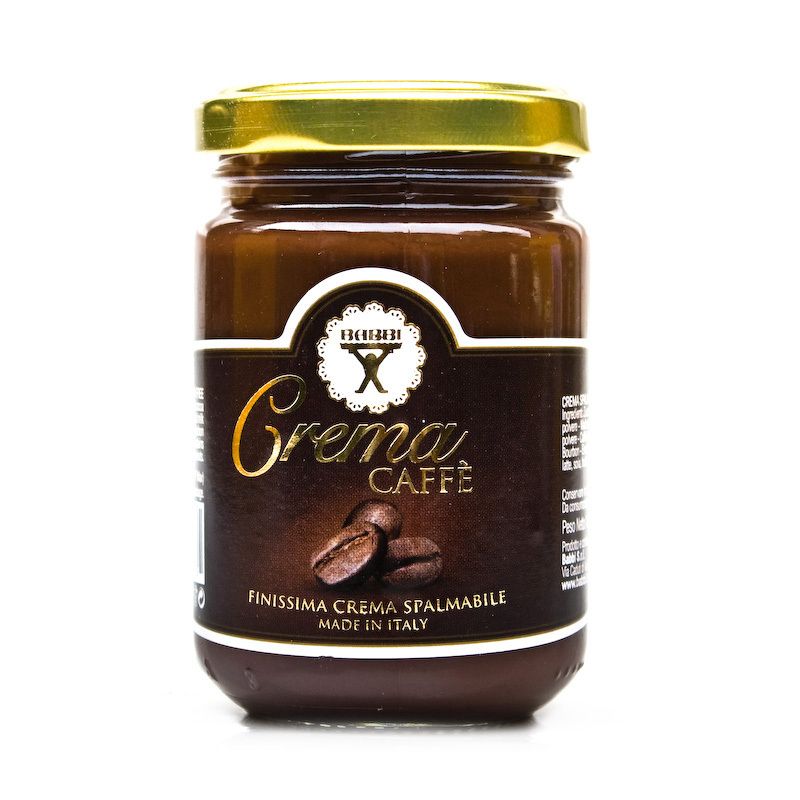 Nutella + coffee = whoa. Just imagine it spread on a croissant. Stock up because these make a fantastic little hostess gift. Hey, maybe even with some fresh croissants. ($7.83 for 5.3 oz, Eataly or keep an eye out on the Babbi website since it's now sold out at Eataly)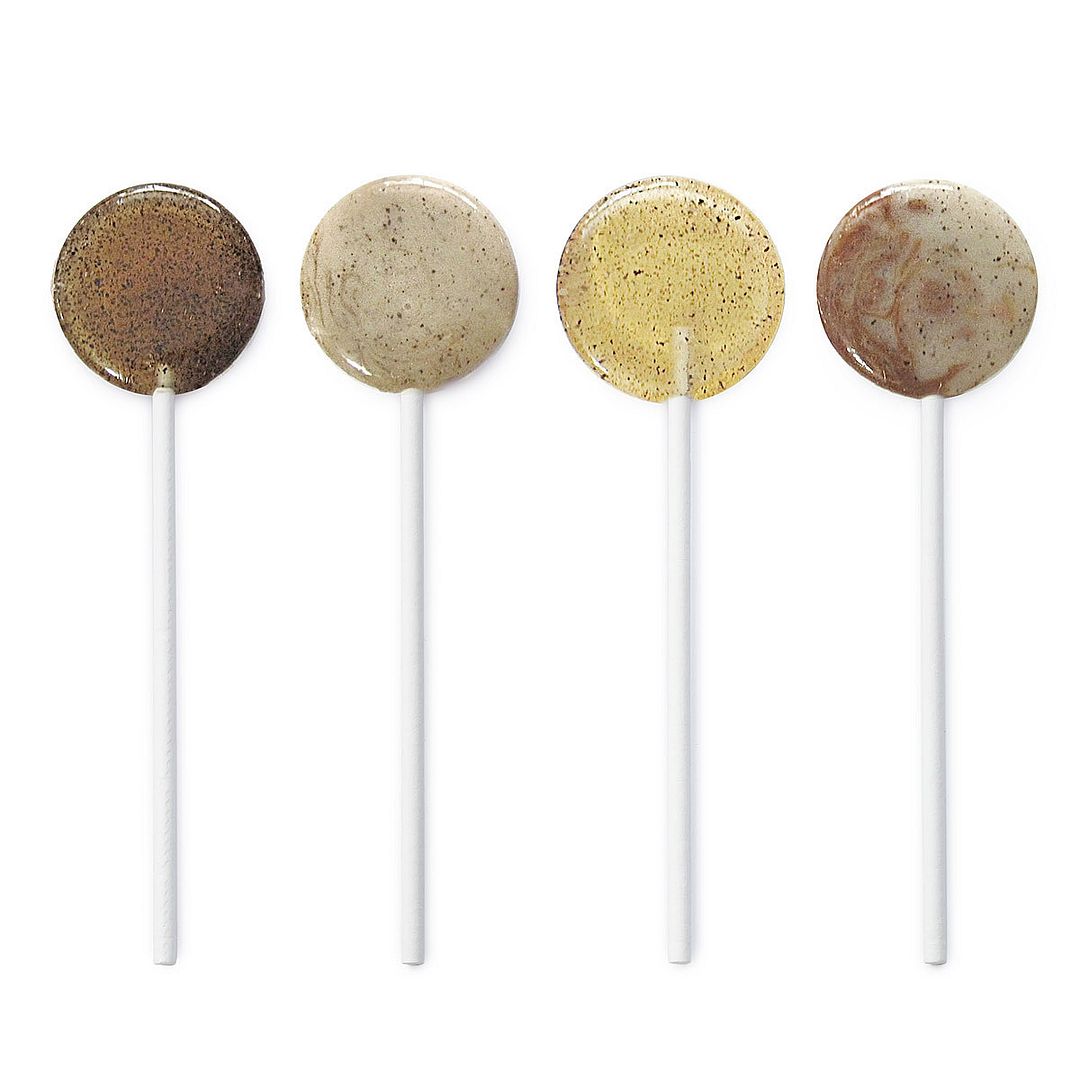 If you want something sweet, but a little more whimsical, try these hand-made coffee lollipops. Made with coffee (of course), cane sugar, and freshly-ground spices, these give a caffeine fix on-the-go. And they're delicious, too: The set comes with latte flavors including cinnamon, pumpkin spice, vanilla bean, and peppermint, all of which make a perfect afternoon pick-me-up without spending even more money at the coffee shop. ($24, Uncommon Goods)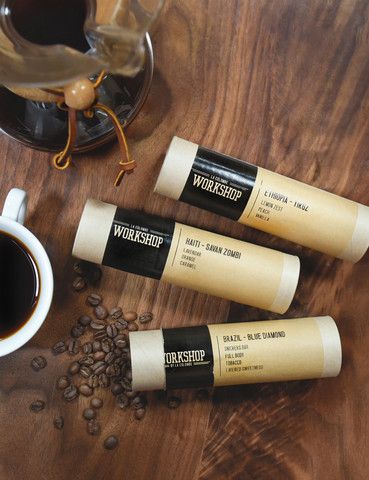 Of course, the gift any coffee lover really wants is (wait for it) coffee. This gourmet coffee gift set from La Colombe is some of the best you can find. ($18, La Colombe)
By the time we've earned nana status, you can believe that we'll expect a dedicated mug and spoon for our coffee (at the very least). This lovely gift is hand stamped on a vintage spoon made to order. Pair this with a mug or tuck it into excellent beans from a local roaster or one of the java purveyors here for a personal touch that will make your coffee-drinking nana feel extra special. ($16, Milk and Honey Luxuries on Etsy)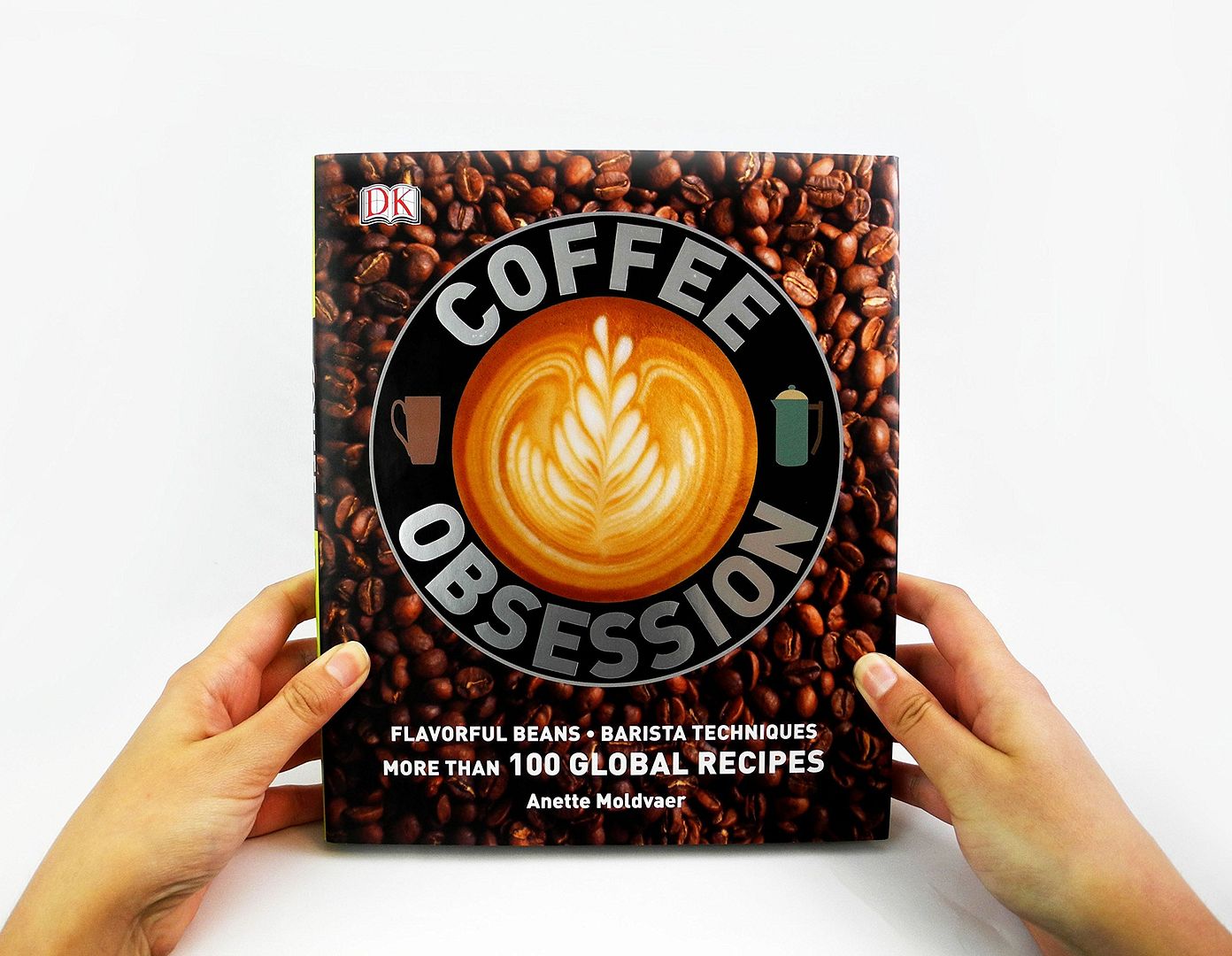 With over 2.25 billion cups of coffee consumed globally everyday, it's fair to say that we're not the only ones who are coffee obsessed. Any coffee lover in your life will love this book, which journeys through the coffee-making process in various coffee-growing regions of the world. But it's not all facts and interesting tidbits: This book is also packed with recipes. 130 of them, to be exact, that teach barista favorites and lend tons of tips and recommendations for how to best buy and brew our favorite drink. ($14.66, Amazon)
Turns out coffee is great for your skin and works as a natural deodorizer, too. (Who knew?) If caffeine applied directly onto your skin isn't enough, the mint essential oil in this gel wash will really wake you up. ($28, Anthropologie)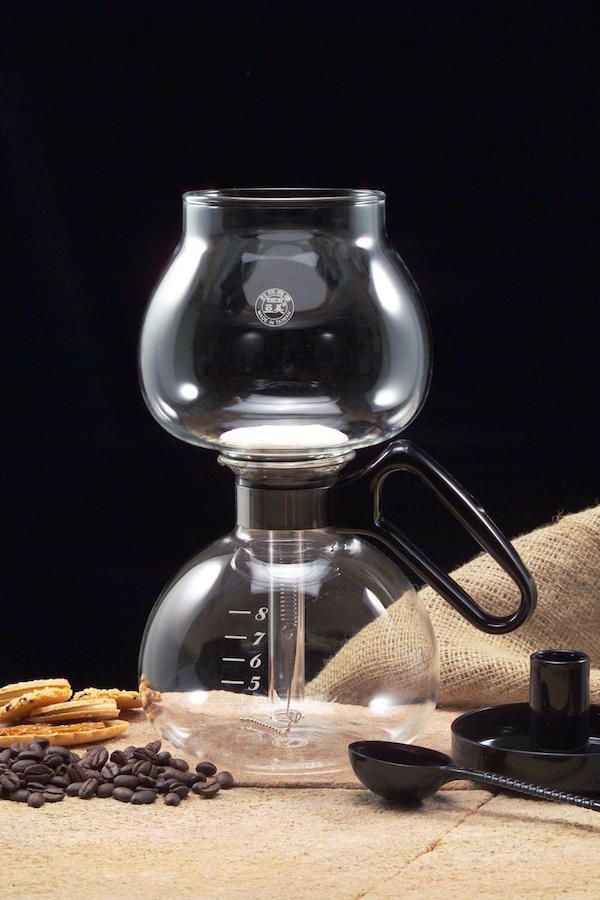 Because it's just cool to say yeah, I vacuum-brew my coffee. Oh yeah, and it makes deliciously drinkable coffee too, besides being fun to show off to friends. ($57.40, Amazon)
Related: A comprehensive guide to the very best coffee makers (and how to use them).
While pour overs don't sound as cool as coffee that's been vacuum brewed, you can't beat the gorgeousness of this brass and walnut pour over stand with its Victorian-styled glass cone. This coffee maker is beautiful enough to keep on the counter at all times, which means a cup of coffee is never further than an arm's reach—as it should be. The price for this beauty is hefty, but that's what happens when your stylish coffee maker is made-to-order. ($189, The Coffee Registry)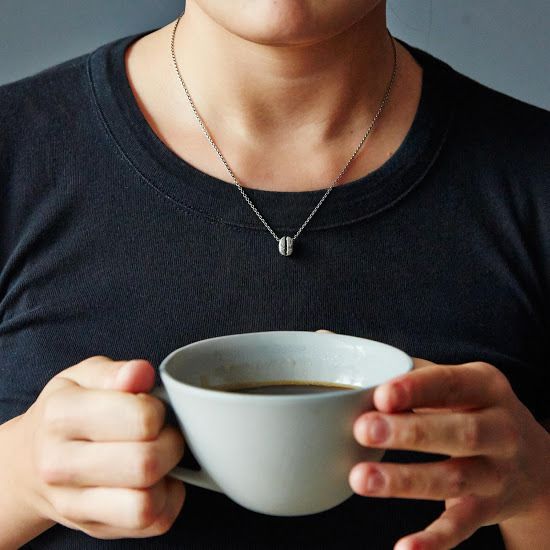 Drinking coffee is one thing, but wearing it close (okay, close-ish) to your heart is another. This coffee bean necklace, which comes in sterling silver or brass, is the perfect subtle statement jewelry for your favorite coffee lover. ($56-60, Food52)
Have truer words ever been said? We think not and the coffee fanatic in your life is sure to agree. ($19, Lily & Val on Etsy)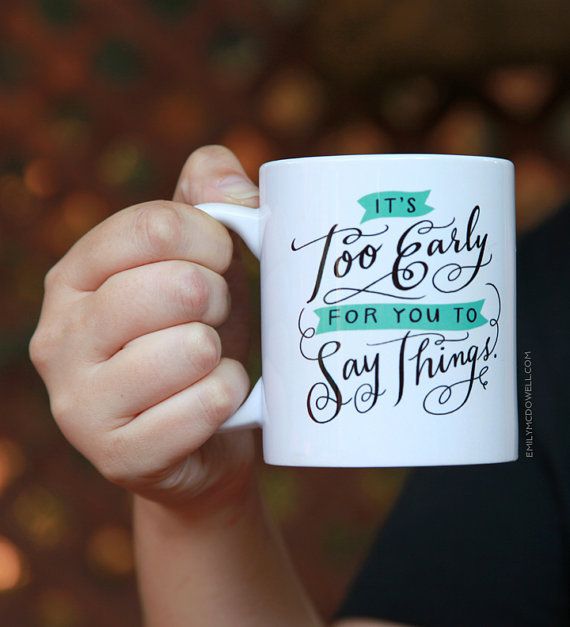 Because you know what happens when we don't get our coffee first. ($18, Emily McDowell Studio at Etsy)
More 2015 Cool Mom Eats holiday gift guides:
* Gifts for the cook who has everything.
* 19 of the best food gifts for everyone on the list, from your foodie friend to hungry uncle.
* The best boozy gifts for drinkers, swillers, and tasters.