Here's the thing about food gifts: Everybody loves them. You don't have to be a foodie to be psyched about a delicious treat in which you might not otherwise indulge. And—all jokes about Brooklandia aside—with so many wonderful artisanal food makers in this country hand crafting delicious eats with quality ingredients, there's something delicious for everyone, from your best friend with a sweet tooth to the grandma who likes it spicy. And we found the cream of the crop.
We've put together 19 of our favorite food gifts this year for everyone on your list, from the aficionado to…well, someone who's just hungry. They are guaranteed to make your mouth water, so consider buying more if you want keep a few treats for yourself.
CME is an rstyle and Amazon affiliate
Related: Gifts for the cook who has everything: Cool Mom Eats holiday gift guide 2015
We're big fans of spicy honey (it's the perfect addition to chamomile with lemon when you have a cold!) so we are psyched to see the trend extend to syrup. This real maple syrup infused with chili peppers sounds like the perfect thing for, well, everything from pancakes to cocktails. ($15, Food52)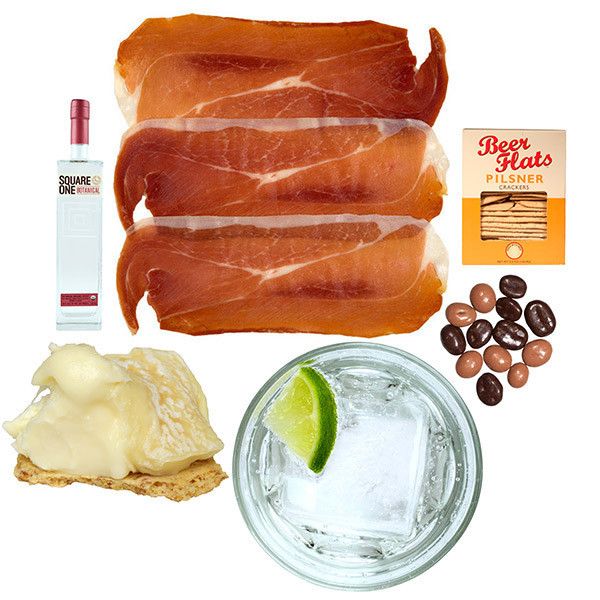 If you're looking for a gift for a mama who's recently given birth, look no further. The Cool Mom Picks editors teamed up with the indie food mavens at Mouth to create this one of three cheeky but delicious gourmet food gift sets packed with foods that are off limits during pregnancy. How genius is that? Taking care of an infant may be hard, but at least she can enjoy some vodka, runny Cremont cheese, top-shelf cured meats, chocolate covered espresso beans, and beer crackers. ($89, Mouth; use code CMP10 for10% off all orders in the shop)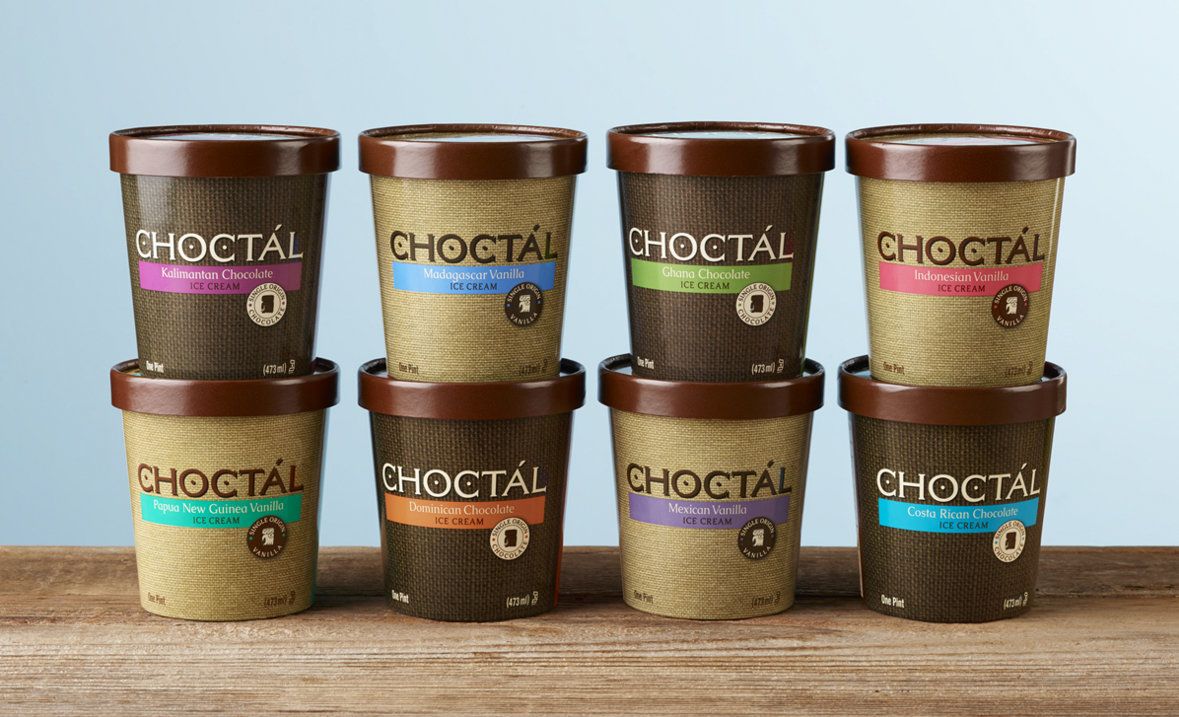 Choctál World Tour of Ice Cream
While most ice cream makers are vying to make the next hot, new flavor, the folks at Choctál are going in the other direction. They produce eight ice creams but only in two flavors, with the goal of making the most delicious, single-origin chocolate and vanilla flavor profiles the world has to offer. Not only are the variations between each vanilla and chocolate remarkably different, they are all to die for. (And, yes, we taste-tested.) The World Tour pack provides a taste of every flavor which, if you ask us, is best enjoyed when set up as a taste test. That is, if money is not object because, it turns out, shipping this much fancy ice cream costs as much as the ice cream itself! ($45+, Choctál)
We're huge fans of Wondermade, a family-owned, handcrafted marshmallow business run by Nathan and Jenn, with some help from their five kids. We can't say for sure, but if Wondermade flavors are any indication, this is one seriously fun family. Seasonal flavors include bourbon, cinnamon whiskey (which appears in our 40 gifts under $15 guide on Cool Mom Picks, peppermint, sugar cookie, and eggnog. Eat them plain or melt them on top of your favorite cup of cocoa. Given the super cool packaging, these make especially great stocking stuffers or co-worker gifts. ($7.95+, Wondermade)
Who doesn't want a box of macarons? Since we can't think of a single person, we believe this gift box from Macaron Parlour in New York City is a pretty spectacular gift for anyone. Unlike a lot of other macaron gift packs, you can pick your flavors, unique gourmet flavors are the Macaron Parlour's speciality. Think options like The Elvis (Peanut Butter and Caramelized Bananas), Apple Cider Caramel (Apple Cider and Caramel Buttercream with diced Apples), Party Time (Salted Milk Chocolate and Dulce de Leche), Cheetos (Cheetos infused White Chocolate Ganache & Cheese Dust), and Giggity (Chocolate Ganache, Peanut Butter, Marshmallow Crème, Dulce de Leche & Salted Peanuts). Whoa. ($15+, Macaron Parlour)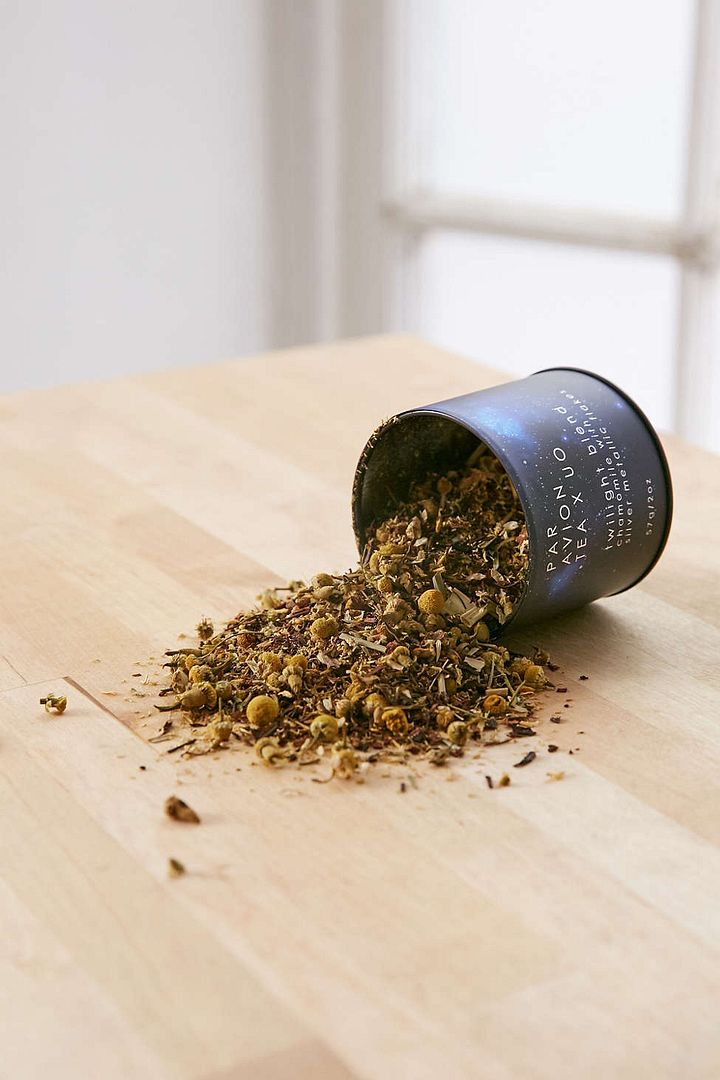 We're big fans of Par Avion Tea for their creative approach to creating tea blends and, well, they've outdone themselves with this collaboration with Urban Outfitters. They've mixed up two flavors of tea and the result glitters. As in, sparkles in your cup. Do we really need to say more? ($16, Urban Outfitters)
Related: Coffee gifts for the caffeine obsessed: Cool Mom Eats holiday gift guide 2015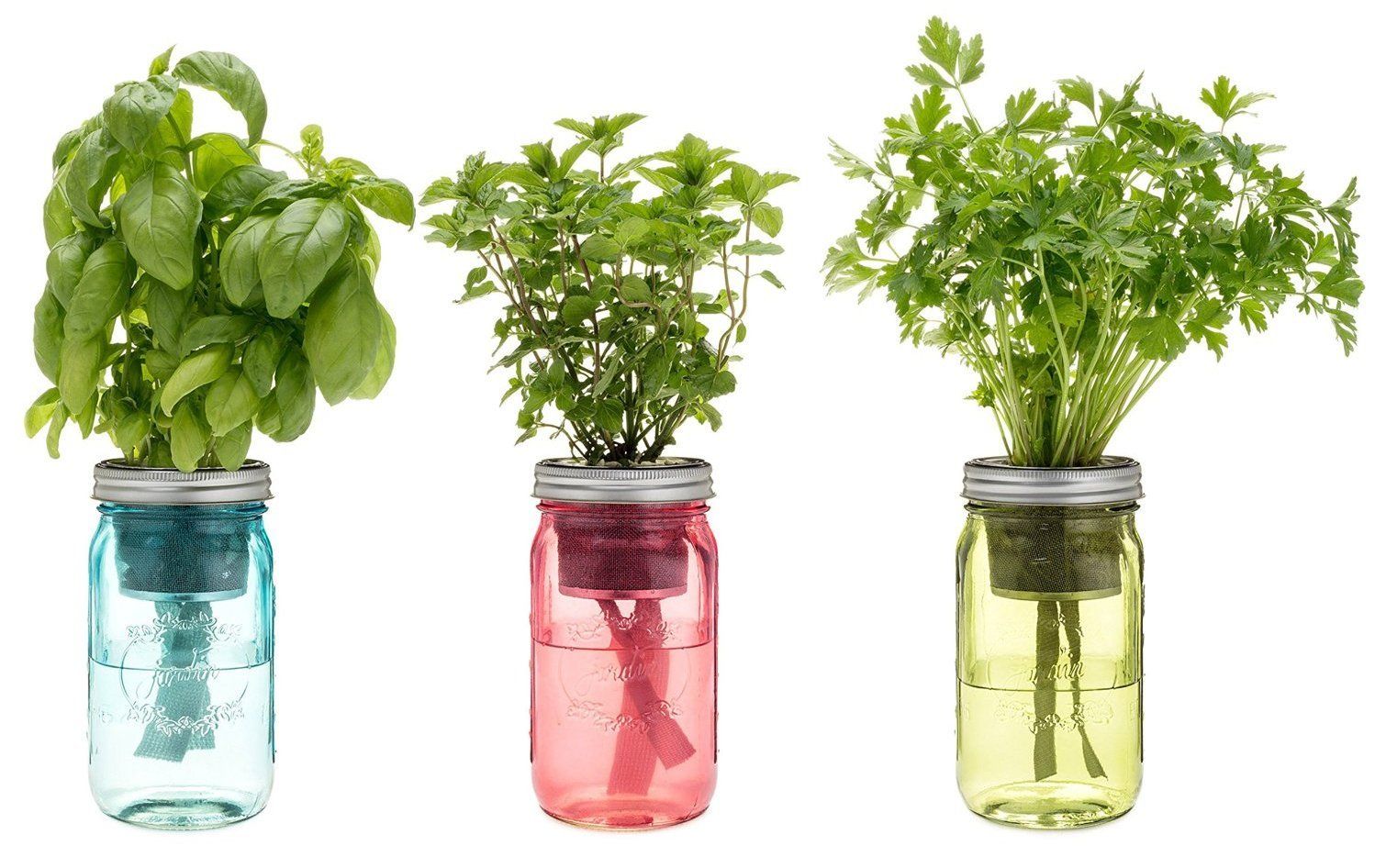 We've had our eyes on this self-watering indoor kitchen herb kit since before it became one of Oprah's favorite things this year but, you know, validation is nice. These are a lovely find for an avid home cook who doesn't have (or want to plant) a backyard. Or maybe someone who has a backyard patch in a city where dirt and girt—the kind in the air—don't mix well with herbs. ($54, Amazon)
The Savannah Bee Company is a speciality honey producer owned by the head beekeeper himself who, unlike the big honey companies, is producing honey by taste, flower and species in an effort to make the highest-quality and most delicious honey possible. He calls himself a honey sommelier and, from what we've tasted, he's extremely good at his job. There are so many great gifts you can find from the Savannah Bee Company, but we're loving the Gold Reserve Gift Set  (pictured), though it's a serious splurge at $225. You can also buy just one type of reserve honey or go for one of the much more affordable varieties. We've tried both the Winter White Honey with Passion Fruit (2 jars, $13) and the Whipped Honey with Cinnamon ($16.55)—both are delicious and different, which makes for a nice gift. (Prices vary, Savannah Bee Company)
Yup, we're serious: tangerines. Of course, this isn't any old box of fruit. Our food editor, Stacie, first learned about these Ojai Pixie Tangerines grown at Churchill Orchard in California years ago when they were featured in an issue of Martha Stewart Living. She has been ordering them every year since. Place an order now and a box arrives when they're ready, which can't be predicted ahead of time, because this is a family run farm that follows the fruit's lead. In fact, you may even get email updates on how the crop is faring. When the freshly picked tangerines arrive, you can practically smell them from the box and the taste is hard to believe. ($44+, Churchill Orchard)
If you've got an artisanal ice cream lover on your list, to Salt and Straw you must go. Based in Portland, Oregon (shocker), Salt and Straw has been on the forefront of the seriously crafted, but not-so-seriously flavored approach that's become a standard in the artisanal ice cream universe. And boy do they do it well. We can vouch for that first-hand. Thankfully, you don't have to live in Portland or Los Angeles to get a taste. They do mail order and, if you ask us, their Seasonal Ice Cream Pack with Peppermint Cocoa, Bourbon Pecan Pie, Mincemeat Pie (you read right), Tequila Spiked Eggnog, and Congressman Blumenauer's Fruitcake is the move. ($65, Salt & Straw)
At first blush, Olive & Cocoa may look like yet another company jumping on the gourmet food bandwagon, but these guys are the real deal. There are so many tantalizing gift options, but our editor and resident Olive & Cocoa fan, Kate, swears by the Brie Brulee Toppings & Cheese Baker Set, Gourmet Chocolate Bark Collection, and the Snow Buddies Frosted Cookies. ($44+, Olive & Cocoa)
Can there be a food gift guide without bacon? We think not. And, yes, even though bacon is now officially bad for our health (because we didn't know that already, right?). We recently rounded up a list of where to buy better bacon that features five mouthwatering options, from a bacon of the month club at Zimmerman's to English Bacon from Belcampo (pictured), which is a farm, processing plant, butcher, and restaurant in one. You're sure to find something that will make your bacon lover as happy as a pig in… mud (heh). (Prices and vendors vary)
You know we love a company when we add them to our list of top Mother's Day gifts. Well, Compartes Chocolate was there and now they are here, too. This time, instead of their whimsical chocolate bars, we're feeling the giving spirit of this 20-piece chocolate caramels gift set that comes with a handmade bracelet and makes a donation to Relief International in Darfur. Also check out their premium 8 bar gift set, which is a true taste of Compartes with all-stars including Donuts and Coffee, Dark Chocolate and Pretzels, Apple Pie, Hazelnut Toast, Trail Mix, Cereal, Whisky, S'Mores, and more. ($55, Compartes)
Related: 19 beautiful gifts that give back, to everyone on your list
Gourmet S'mores Kit from Hot Cakes
S'mores is nearly as universal as a happy food gift gets. But you know what some people don't like (ahem, Stacie)? Camping. Good thing this gourmet s'mores kit comes with smoked chocolate for the full campfire effect, even if you just make them over the stovetop. They also come with handmade graham crackers and corn-syrup free marshmallows and, if you have any doubt, our editor-in-chief and chief gourmet s'mores fanatic, Liz, claims these are absolutely to-die-for. You may want to order an extra box or two. ($25, Hot Cakes)
This calming gift set topped this year's Cool Mom Picks gift list for your mother-in-law, but we think it it's the perfect food gift for anyone who loves tea or just needs a little relaxation in their life. Which, uh, is pretty much all of us, right? ($55, Tea Forte)
Solstice Canyon Almond Butter Trio
We admit to chuckling that artisanal nut butters have become a thing (ironically at the same time that the fear of tree nut allergies has hit a fever pitch) but honestly, delicious nut butters like the almond butters made by Solstice Canyon are a beautiful thing. This trio comes with a jar of plain, then jars flavored with cardamom and clove, and Aztec chocolate. This one is just for the fanatical, nut allergy-free foodie in your life and if you already know who we're talking about, we promise this is a slam dunk gift.  ($50, Solstice Canyon)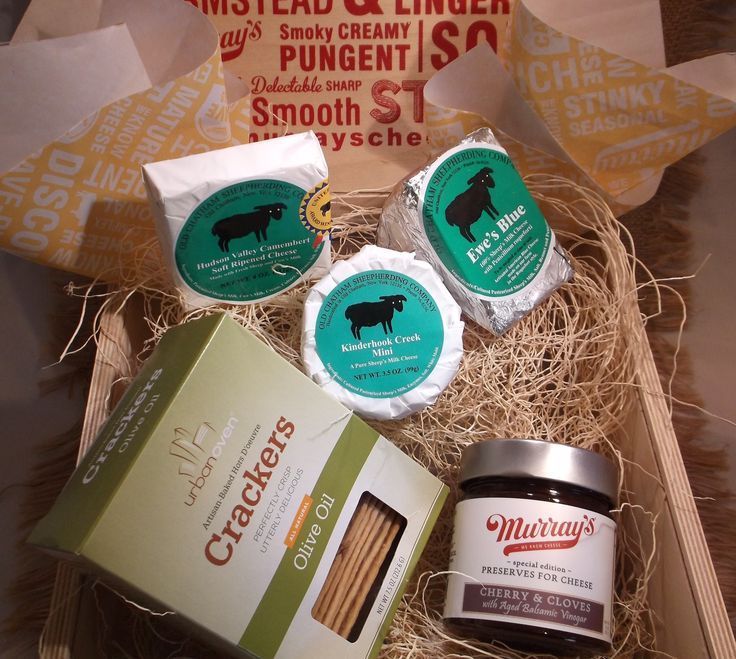 It used to be that you had to splurge on cheese from Europe for your favorite cheese lover, but now there are many creameries making delicious domestic cheese in the United States. In fact, it's hard to choose just one, but we have a soft spot for upstate New York's Old Chatham Sheepherding Company where the sheep roam free and the award-winning cheese tastes of heaven. This gift box from Murray's Cheese pairs threes stand-outs with perfectly paired accoutrements. ($75, Murray's Cheese)
Fresh, exotic spices make a great stocking stuffer and this duo set of za'atar and sumac and the now notorious toppings blend from an everything bagel comes packed in olive oil making it a legit gift any food-lover who enjoys trying something new. These savory spice blends are great for spreading on bread, drizzling on plain yogurt, or marinading meat, all of which take on a Mediterranean flare with little more than a spoonful. ($27, Food52)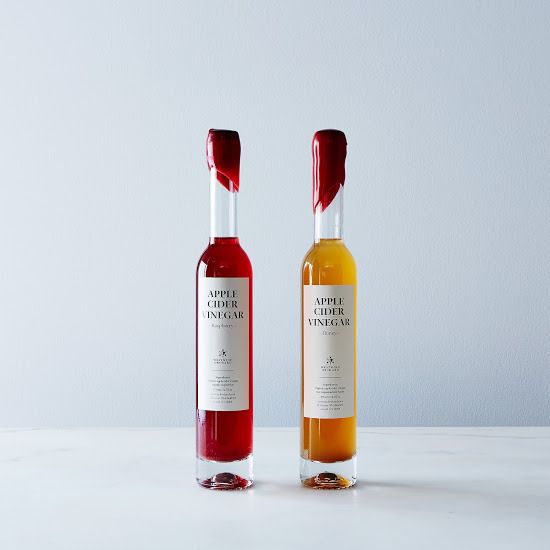 Remember when fancy olive oils were all the rage? Well it's finally vinegar's turn. So much more than cider gone sour, these artisanal vinegars from a family-run organic farm in upstate New York are good enough to drink. Literally. (Just dilute in soda water—so refreshing!) Otherwise, this Honey Cider Vinegar and Raspberry Cider Vinegar pair can be used to give salads and sauces a remarkable depth of flavor. And just make them fancy. ($38, Food52)
Other 2015 Cool Mom Eats holiday gift guides:
* Gifts for the cook who has everything.
* Coffee gifts for the caffeine obsessed.
* The best boozy gifts for drinkers, swillers, and tasters.