We always love shopping from indie businesses, but we're especially excited to shop small today in a show of support for Small Business Saturday. When it comes to food and kitchen products, many small, often family-owned, purveyors are a nod to the old fashioned way of doing things: crafting beautiful kitchen pieces by hand and using high quality, local ingredients to create delicious provisions. You could happily enjoy these goodies all year long, but they'd also make killer gifts for the food-obsessed person in your life for Christmas, Hanukkah, New Year's, or any time at all. So, why not take advantage of the day and do a little shopping?
Kudos to all the small, hard-working food companies out there. It was hard for me to narrow them down, but here are a few of my very favorites.
Top photo: Brooklyn Slate Co.
Related: 14 favorite shops & online children's boutiques to help you #shopsmall for the holidays.
Wondermade has a great story, surpassed only by its fantastic product. One Christmas, Nathan Clark decided to make homemade marshmallows for his wife, Jenn. They loved them so much, they made another batch and never looked back. The fun and passion that they share making marshmallows is contagious. And delicious. Seasonal flavors include bourbon, cinnamon whiskey (which is even in our holiday gift guide as a great gift under $15, woot!), peppermint, sugar cookie, and eggnog. Eat them plain or melt them on top of your favorite cup of cocoa. Bonus: the cool looking packages make them great stocking stuffers or co-worker gifts.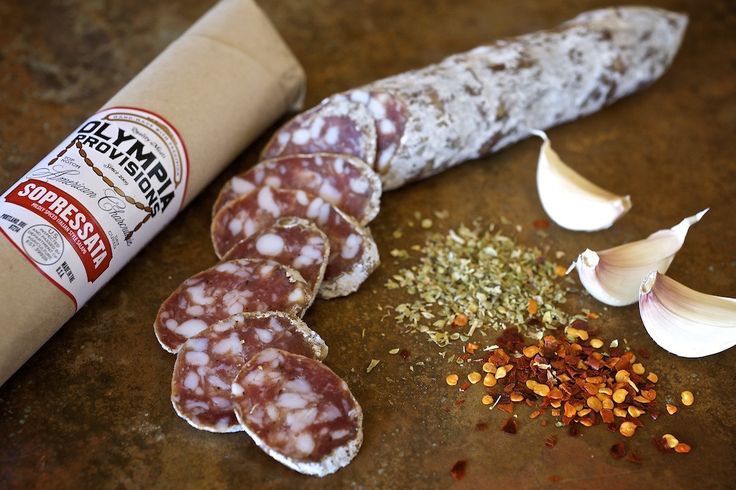 Created by a passionate salumist named Elias Cairo, Olympia Provisions uses antibiotic-free Pacific Northwest pork to make a variety of charcuterie. Cairo says his fat-marbled, cured meats are inspired by the old-fashioned methods he learned while apprenticing in Switzerland. This may just be the ultimate hostess gift. You can buy their products at the Olympia Provisions online store or look for them locally in a specialty store near you.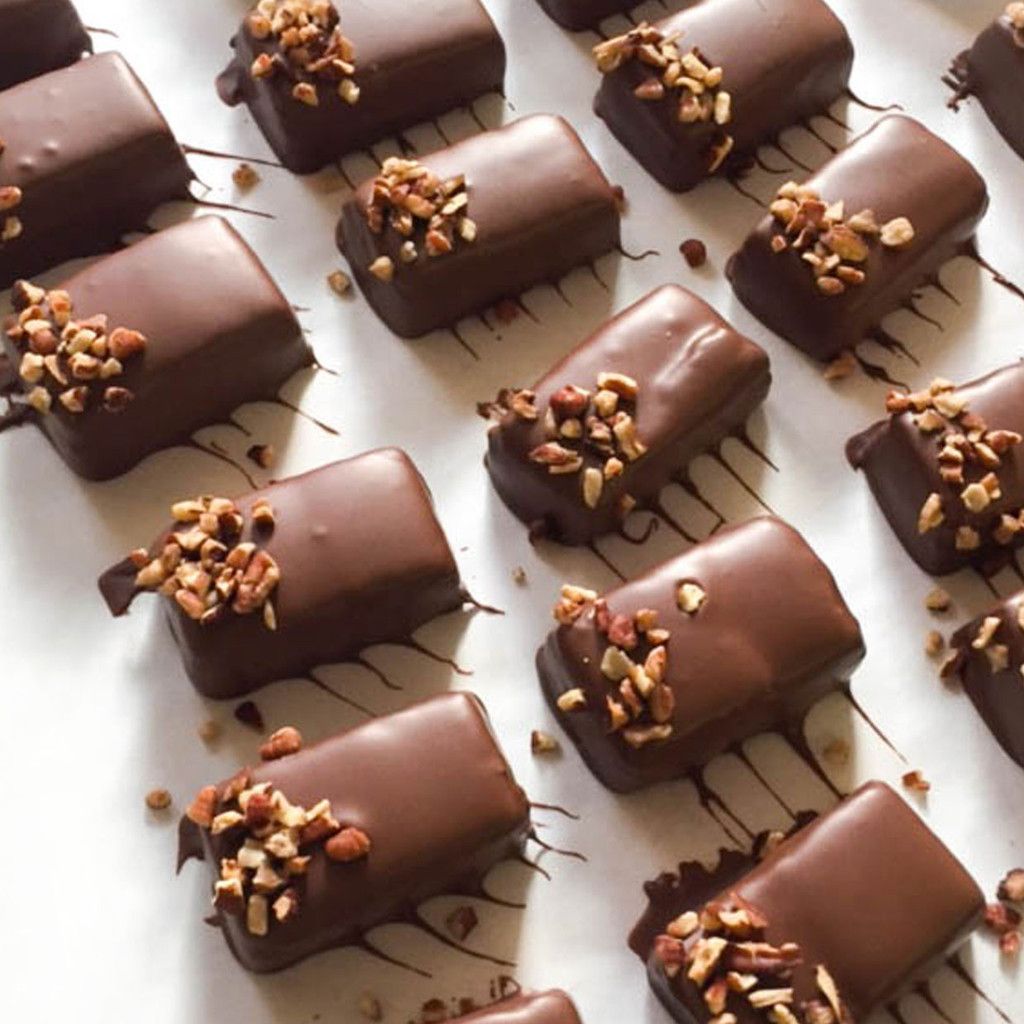 Kate Coffey formed Chocolate Twist in 2009 out of Riverside, Illinois and she now has such a devoted following, there's even a name for the fans: Twistheads! Get ready to drool, because Kate's line boasts ridiculously enticing candy bars like Pecan Chocolate Rum Ball Candy Bars (pictured), Peanut Butter Pretzel, and Go Fudge Yourself (okay, well, that one is just hilarious). Caramels include flavors like Pumpkin Spice, Burnt Toast, and Salted Cocoa. If you haven't already clicked on the link and you're still with me, check out Kate's gift options. I can only hope my husband is reading this… hint, hint.
Related: The Choco Rush craft chocolate bar subscription service for dark chocolate lovers.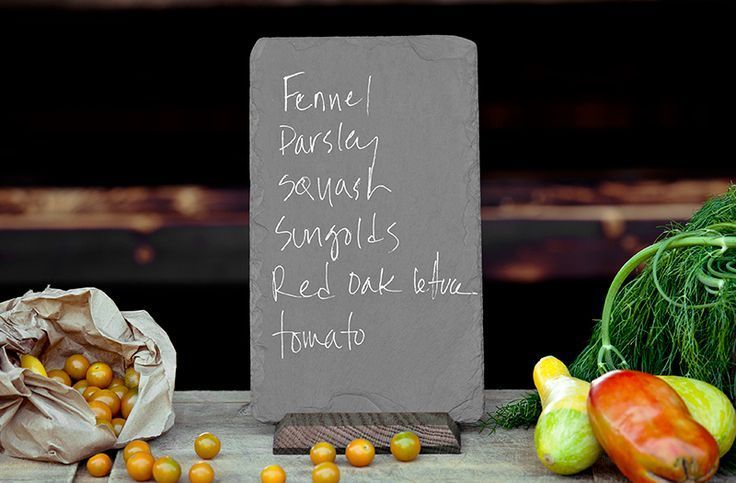 Some of the most beautiful, unique products you can buy for the kitchen are coming out of a family slate quarry in upstate New York. Sean Tice and Kristy Hadeka of Brooklyn Slate Co. source slate from a quarry "graveyard" and bring the pieces back to their Brooklyn studio to handcraft cheeseboards, coasters, table placards, and more. These one-of-a-kind statement pieces (I especially love the new monogrammed cheese boards, pictured up at very top)  are just the thing to buy the kitchen nerd who has everything. Or, you know, yourself. Plus you get free shipping when you spend $50 or more.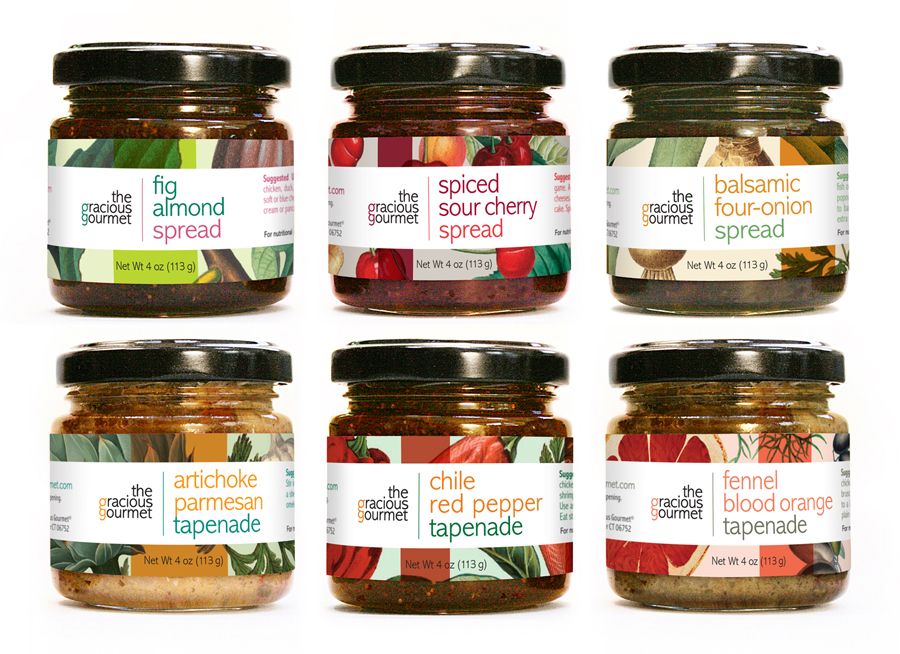 During a power outage, Nancy Wekselbaum served some of her homemade chutney to a hungry neighbor, and when the neighbor encouraged her to sell it, she jumped at the opportunity. Produced in small batches, The Gracious Gourmet now makes 21 fantastic products that include chutneys, pestos, tapenades, and spreads like apple caramelized onion (yum).  Nancy still develops all the recipes in her home kitchen which is one more reason that I think this is a small food business worth supporting. I'm stocking up on these for teacher gifts.