It's time to get a head start on your meal plan for next week. From meatless tacos to a slow cooker pork tenderloin, we've got 5 easy weeknight meals that will get you through next week. So grab a pen, make your shopping list, and stock up before the weekend's over.
Top: Turkey Zucchini Burgers at Weelicious | Quinoa Taco Meat at Minimalist Baker
Combine #MeatlessMonday and #TacoTuesday with this fabulous recipe for Quinoa Taco Meat at Minimalist Baker. Serve this exactly as you would old-school tacos—you know, the kind the kids love—with hard taco shells, shredded lettuce, chopped tomatoes and, of course, grated cheese. Yum.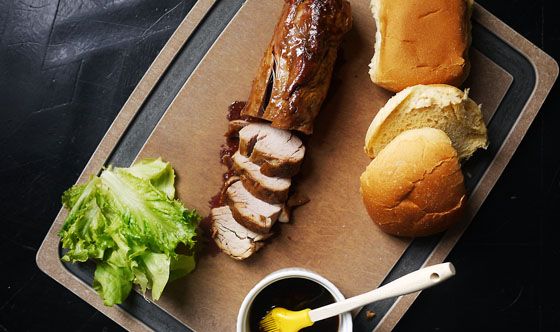 It's no secret that I especially love my slow cooker in the summer so that I can make dinner without turning on the stove, which is why this Slow Cooker Teriyaki Pork Tenderloin at my site, One Hungry Mama, is about to go into heavy rotation. Serve this with broccoli and either a side of rice or on soft potato rolls (with Sriracha mayo for the spicy food lovers). And, bonus: Cold leftovers make good sandwiches for lunch the next day.
I'm loving these Turkey Zucchini Burgers with Yogurt-Sumac Sauce at Weelicious, and it's no wonder given that they are inspired by one of Catherine's culinary idols who happens to be one of mine, too! If you don't have sumac and either can't find any or don't want to invest in some, substitute some black pepper and lemon juice or zest for a similar tart-peppery flavor.
I don't know about you, but we here at Cool Mom HQ are dying to put our new salmon cooking skills to the test and this Spicy Asian Salmon Noodle Salad at Shutterbean is calling my name! Tracy's directions are surely great, but I suggest that you read our 5 tips on how to cook salmon perfectly before starting. Since each piece of salmon is a little different, our guide will help make sure that yours turns out just right. Oh, and don't be afraid of the spice: The recipe is easy to adjust.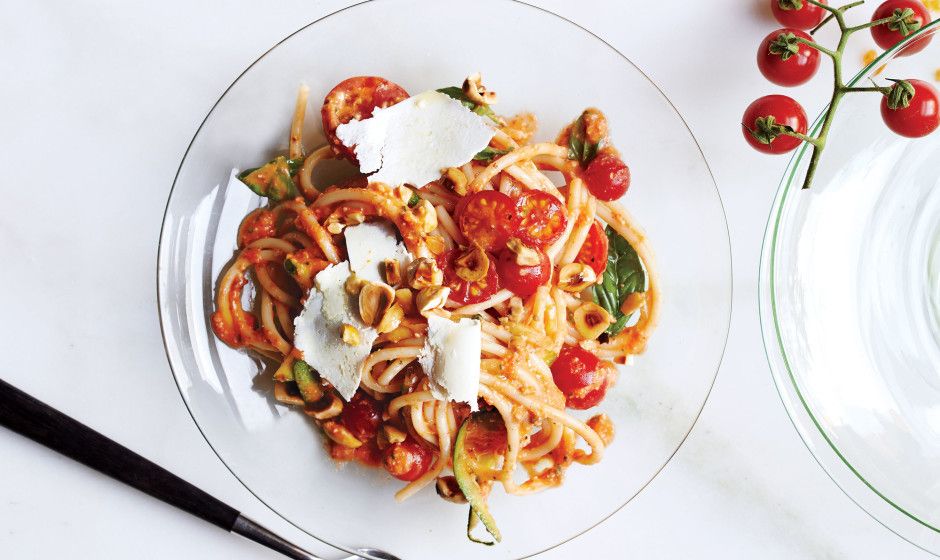 Spaghetti with No-Cook Tomato Sauce and Hazelnuts | Bon Appetit
It may not officially be summer, but the heat has me craving simple, cooling dinners like this Spaghetti with No-Cook Tomato Sauce and Hazelnuts that we found at Bon Appetit. Instead of just tossing pasta with diced fresh tomato, this sauce also uses blended fresh tomatoes and nuts for heft. It also gets added body from zucchini which, if you ask me, makes this a one-bowl meal. Perfect for an easy Friday night.