I have no intention of stealing thunder from all the fabulous dads who deserve acknowledgment this Father's Day, but to say that this Maple Glazed Bacon is just for them is a lie. (I request it every Mother's Day too!) This recipe—which cooks in the oven, as in no mess or splatter—is truly a gift to us all. Well, you know, if you eat bacon.
If you do, behold a recipe that brings together the best bacon cooking method with the best bacon enhancement for what is, indisputably, the best bacon recipe of all time.
I know, we're usually modest, but this is that good.
Related: A bacon lover's survival guide: How to choose & where to buy better bacon.
How to make Maple Glazed Bacon in the oven:
How to use your Maple Glazed Bacon for Father's Day
So, I originally made this recipe for Mother's Day, but I think that this might be the ultimate Father's Day recipe, too, because, um, put it on everything for everyone, please. From topping burgers to crumbling into waffle batter with shredded cheddar, this Maple Glazed Bacon truly makes everything better. Here are a few specific ideas, though, in case you need them.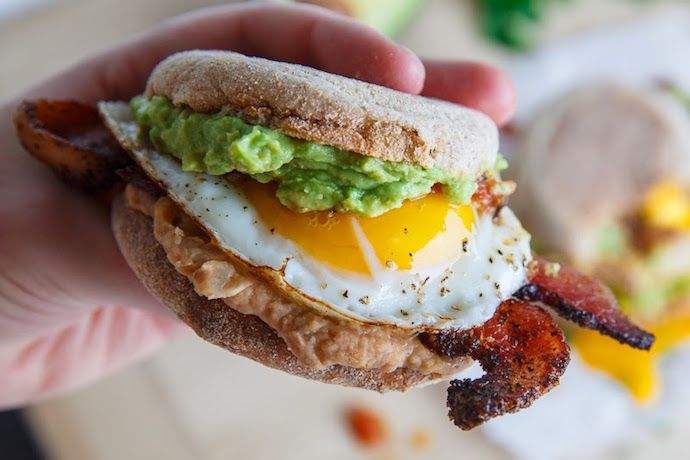 Once you have your bacon made, there are a few ways that you can serve it. For Father's Day, we're thinking a simple, but perfect-just-for-him breakfast sandwich is in order. Follow our tips on how to build a perfect breakfast sandwich to get it just right.
You can also make something super fun and wacky, like this Bacon Fluffernutter Sandwich, the recipe for which is on my own site, One Hungry Mama.
This Maple Glazed Bacon is the perrrrrrfect thing to use to make this Bacon Mac and Cheese Melt that we found at Real Food By Dad. Or uh, actually, that Matt at Real Food By Dad pointed us to when we asked him and other top dad food bloggers to tell us their favorite Father's Day recipes.