I personally love cruciferous vegetables, but some days I feel like I'm the only one. My husband typically groans when I unload a fresh head of cauliflower from my grocery haul, probably because he's remembering the steamed, completely unseasoned florets served in the cafeterias of his youth.
But don't worry. Even if your kids have a similar aversion, these ingenious cauliflower recipes have almost nothing in common with those basic, overcooked veggies from the lunch line. Except the cauliflower, obviously. These are packed with flavor and arrive in totally unexpected forms, like pizza and tacos.
Cauliflower, it's your time to shine. Finally.
Top: Cauliflower Crust Pizza at The Nude Food Hero | Roasted Garlic and Chive Cauliflower Mash at Healthy Recipe Ecstasy | Roasted Cauliflower Tacos with Chipotle Cream at Floating Kitchen
Related: Our favorite vegetarian cookbooks to make plant-based meals easy, and even kid-friendly.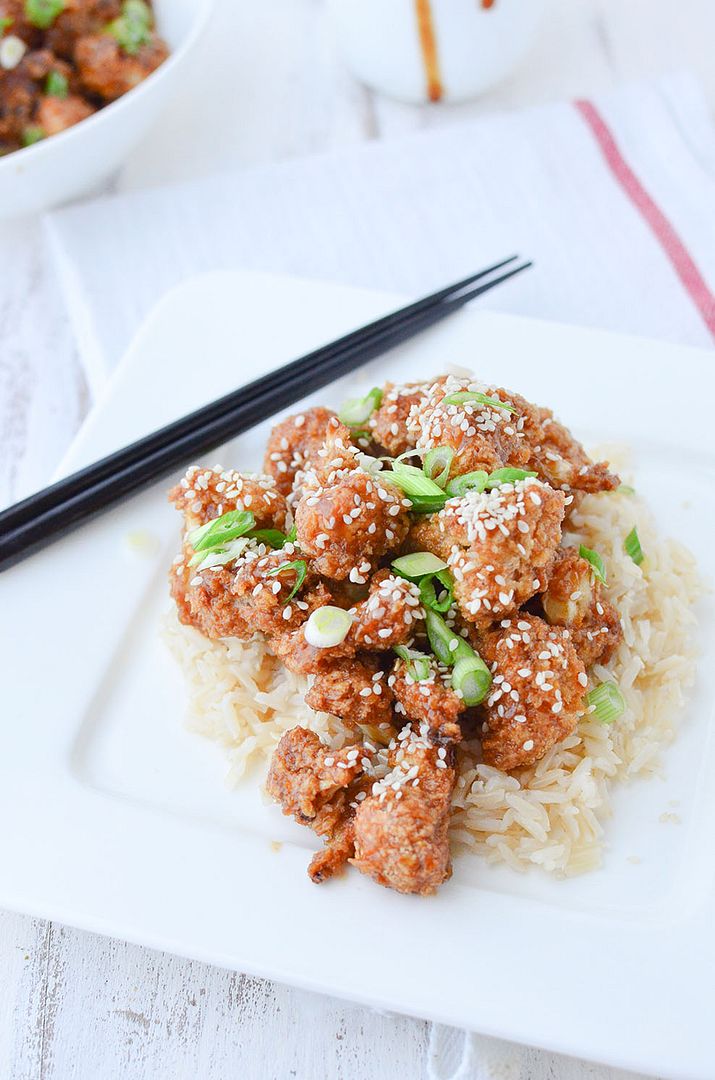 Chinese cooking packs a ton of flavor into versatile sauces, so you can really play around with what's underneath. I was super excited to find this General Tso's Cauliflower recipe at Delish Knowledge. The best part: Alex breads and bakes the cauliflower, keeping the texture crispy and perfect for absorbing the yummy sauce.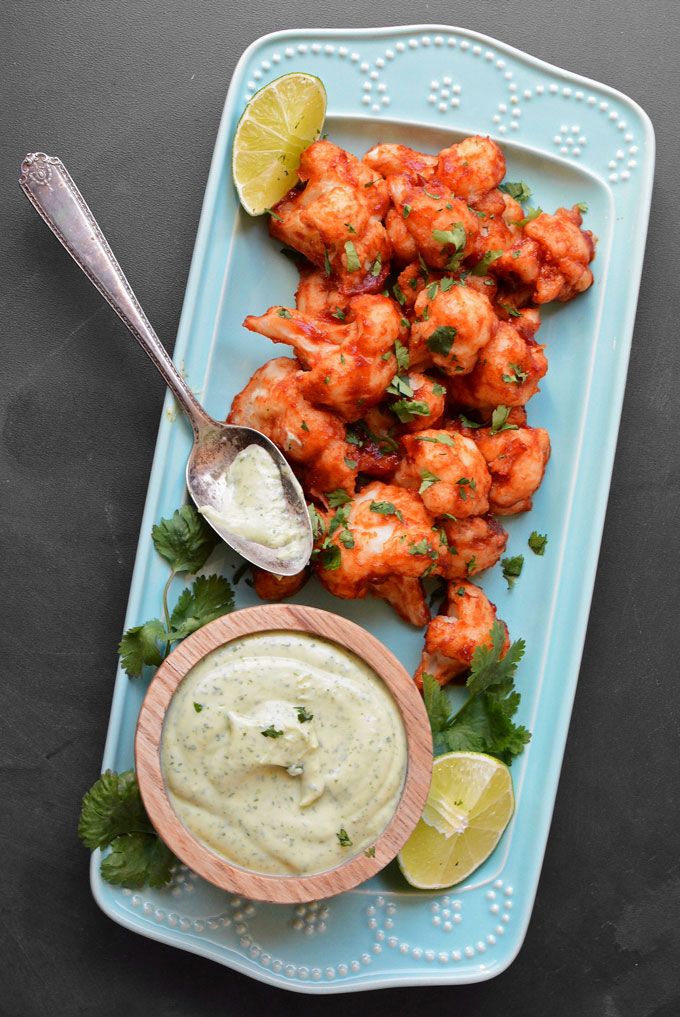 In my experience, people inhale chicken wings at parties, but the veggie plate? Well, let's just say that I usually have a few leftovers. But maybe that's because I've been serving them raw with only plain hummus for dipping. Not anymore! These Sticky Chipotle Cauliflower Wings at Simple Seasonal are packed with sweet and spicy flavor, so much so that I think they'll win over even the most veggie-skeptical kids.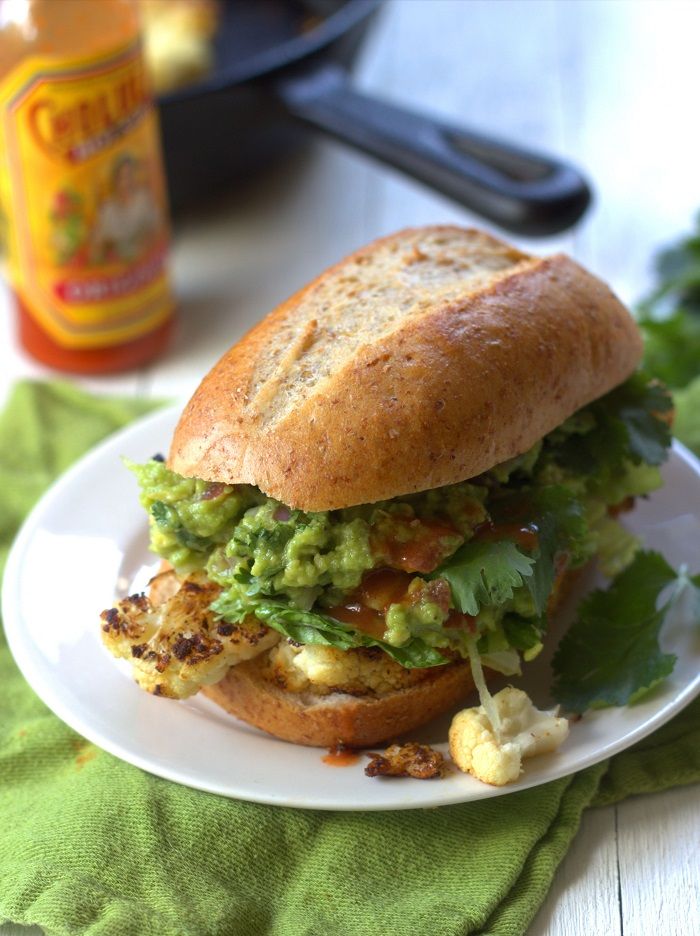 It turns out that pan frying is one of the absolute best ways to eat this amazingly versatile (am I right?!) vegetable. But the spices, on-point guacamole, and hot sauce don't hurt either in this super hearty Mexican Cauliflower Steak and Guacamole Sandwich from Connoisseurus Veg that I'm dying to try.
Related: 12 unexpected ways to eat avocado that kids will love. 

One way to get kids to try a new vegetable? Put them in tacos, which I'm pretty sure all kids adore. And considering that they'll also have creamy avocado, lime, and chipotle cream, I predict that these Roasted Cauliflower Tacos with Chipotle Cream at Floating Kitchen will get devoured in no time.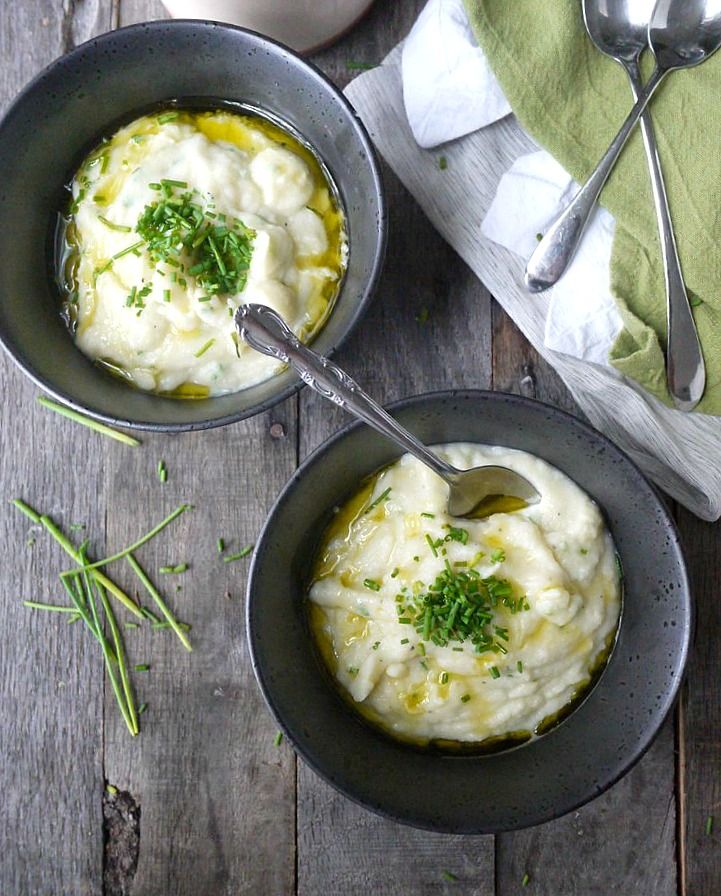 In my family, mashed potatoes are serious business. And while I adore the stick-to-your-ribs comfort food, I can't bear to watch the sticks of butter and large dollops of sour cream (plus regular cream for good measure) being added. The calories! So this year, I'll be subbing this Roasted Garlic and Chive Cauliflower Mash at Healthy Recipe Ecstasy, which looks so rich and decadent, but is still packed with fiber and low in calories. Yes, please.


Those of you who are gluten free probably already know the wonders of cauliflower rice, but I'm just discovering it. And it's kind of blowing my mind. So healthy and packed with nutrients, plus it's a lot easier to make than you'd think. Pinch of Yum takes it a step further—and makes it more delicious—with her 15 Minute Cauliflower Fried Rice, which looks incredible. And a lot healthier than your average fried rice dish.


While we're on a gluten free kick, I'll go ahead and introduce y'all to another cool recipe that I didn't see coming, but am so glad that I found: Cauliflower Base Pizza at The Nude Food Hero. This would be such a fun project to help the kids broaden their horizons using a food they already love. And I have a feeling that this crispy crust with cauliflower, herbs, and Parmesan will not disappoint.