Yes, I love avocado toast as much as the next person—and so do my kids—but anything can get old. So I've been topping my toast in these new ways and saving avocados for more creative uses. These 12 unexpected ways to eat an avocado are especially great because they also appeal to kids and anyone else who hasn't already gone gaga for the nutrient dense fruit. With these fresh avocado recipes, everyone can get in on the avocado action.
Top: Chocolate Peanut Butter Avocado Pudding at Minimalist Baker |Avocado Compound Butter by Alton Brown |  Avocado Fries at Gimme Delicious
Related: Can you really ripen an avocado in the oven in just minutes?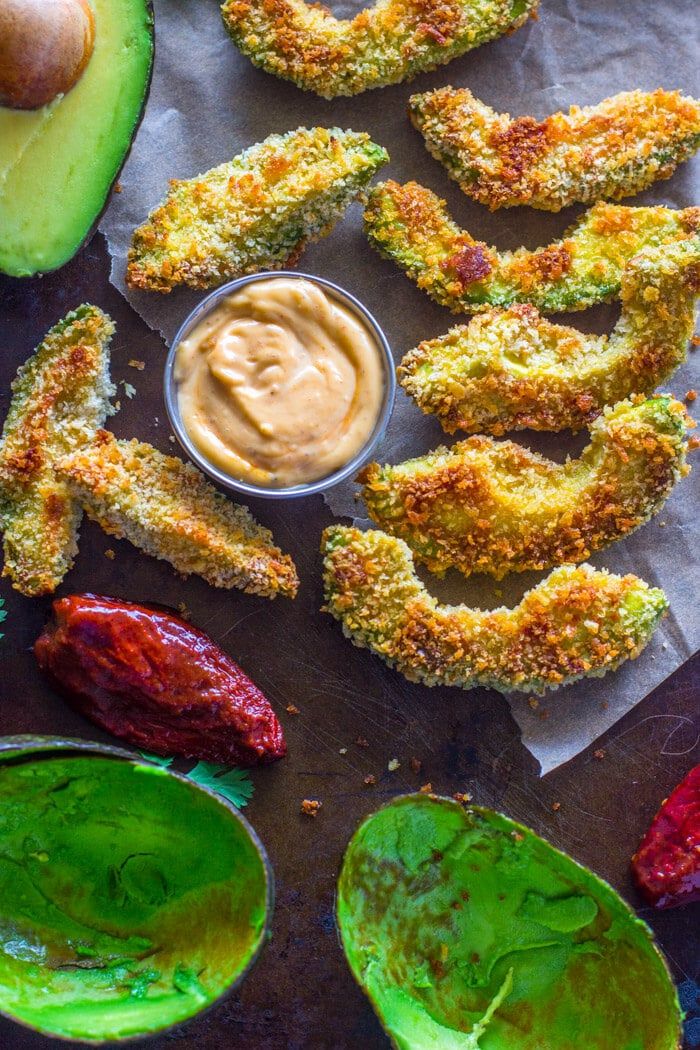 We have to start with Avocado Fries at Gimme Delicious, because FRIES! So clever and easy too. If you don't love the sound of the Chipotle Dipping Sauce that Layla pairs with her crunchy, oven-baked avocado fries, go crazy with, oh, pretty much anything else. (I think ranch dressing would work well!)
If your kids are anything like mine, they'll eat nearly any kind of hummus at all. This Avocado Hummus at Cooking Classy looks particularly creamy and I bet the flavor is pretty close to the original, which we all know is a bonus with skeptical eaters.
The Coconut Avocado Popsicles at The Little Epicurean only require three ingredients before that chocolate drizzle. Given that, you could stop there and serve them without. But if you ask me, the chocolate is worth a few minutes of extra work. Yum.
Related: 10 easy, healthier popsicle recipes for kids.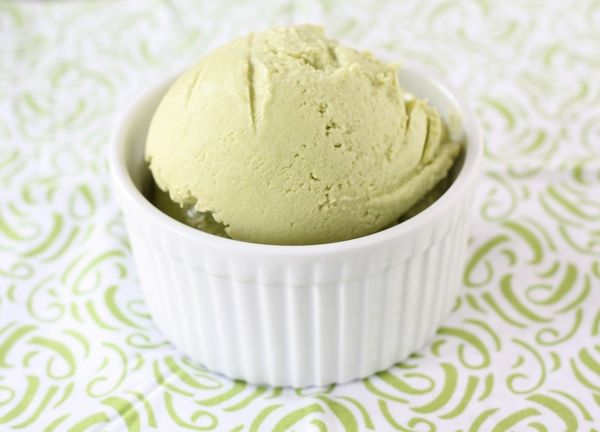 There are a lot of versions of this out there, but I chose the Avocado Ice Cream at Two Peas and Their Pod because it's traditional (as avocado ice creams go!). It's not dairy-free and you do have to churn it, but that's also what gives this real ice cream appeal, which I think is important when you're trying to sell this particular treat.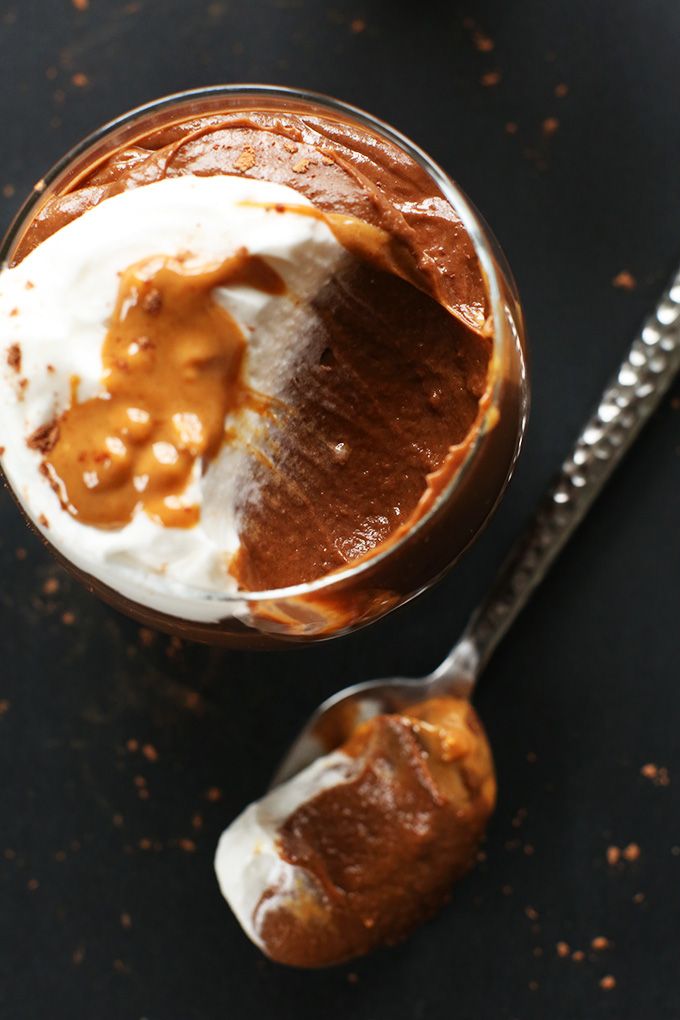 Okay, I know that a vegan, gluten-free pudding made with avocado might usually need a hard sell, but one look at this Chocolate Peanut Butter Avocado Pudding at Minimalist Baker and the deal is done. This looks absolutely divine. I dare you to find a kid who will refuse this—even after they learn that it's made with avocado.
While I understand that not every kid will jump at the chance to eat avocado soup, those who are open to new textures may think that this Cold Avocado Soup with Sweet Corn and Bacon at Joy the Baker is a pretty cool way to change things up. Plus, corn and bacon.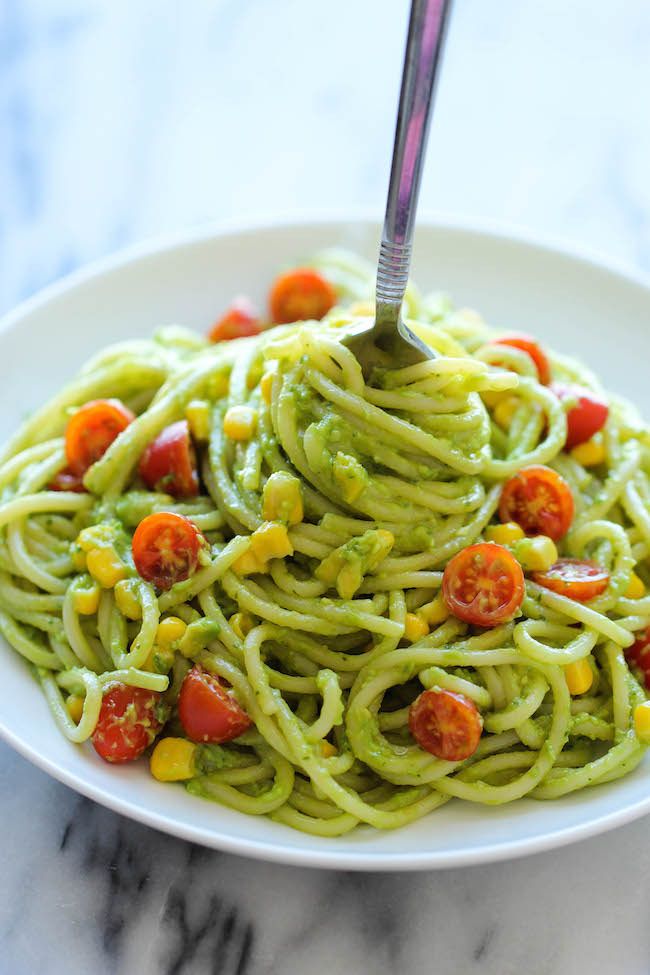 Avocado Pasta | Damn Delicious
Simple pesto pasta with tomatoes is a favorite with many kids and the Avocado Pasta that we found at Damn Delicious draws on that dish's appeal, both visually and flavor-wise. I have a feeling that this could become a staple in my house real fast.
Related: Delicious one-pot pasta recipes for when you just can't with the dishes.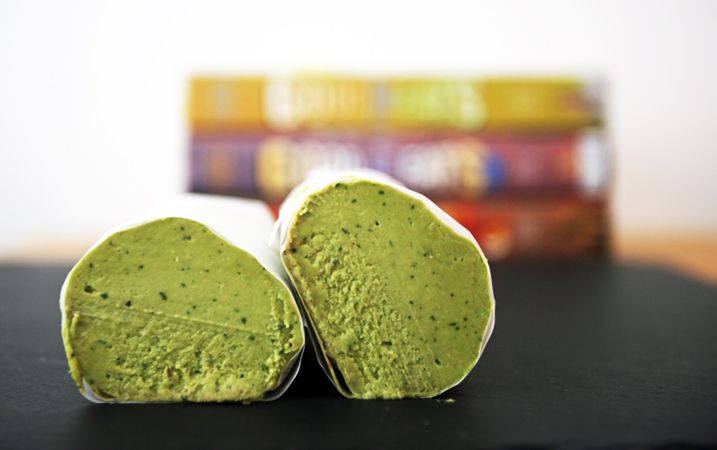 We here at Cool Mom HQ are huge fans of compound butter because it's easy to make and lends big flavor to any quick-cooked protein or veggie. This Avocado Compound Butter by Alton Brown has me completely intrigued for the same reason—plus it's healthier. Also, Alton suggests putting this on corn on the cob, which sounds perfect right now.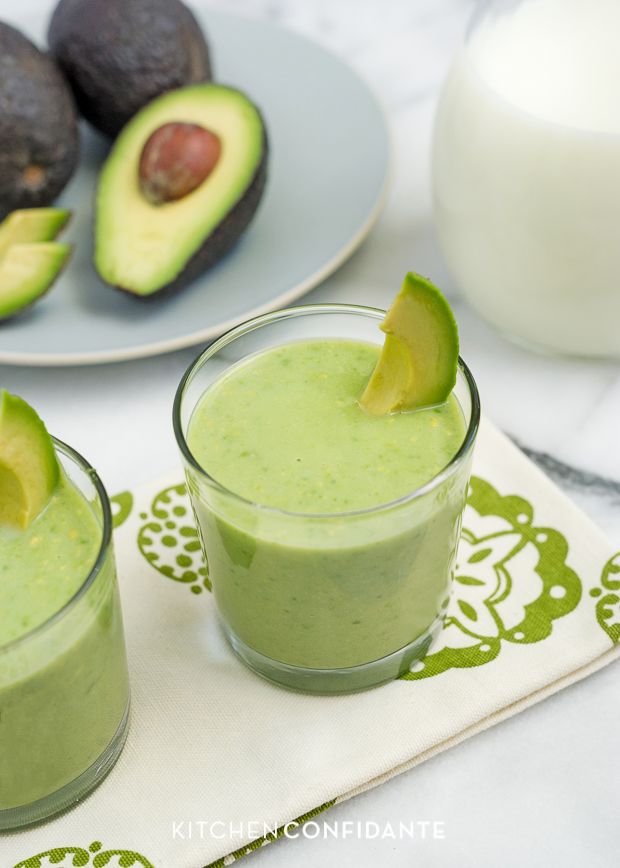 Whoa! Have you ever heard of Avocado Milk? I hadn't either until stumbling upon this at Kitchen Confidante. I cannot wait to make this sweet, three-ingredient drink for my kids, the same way that Liren does. If you're interested in doing to the same, but are concerned about how the green hue will go over, try calling it green monster juice!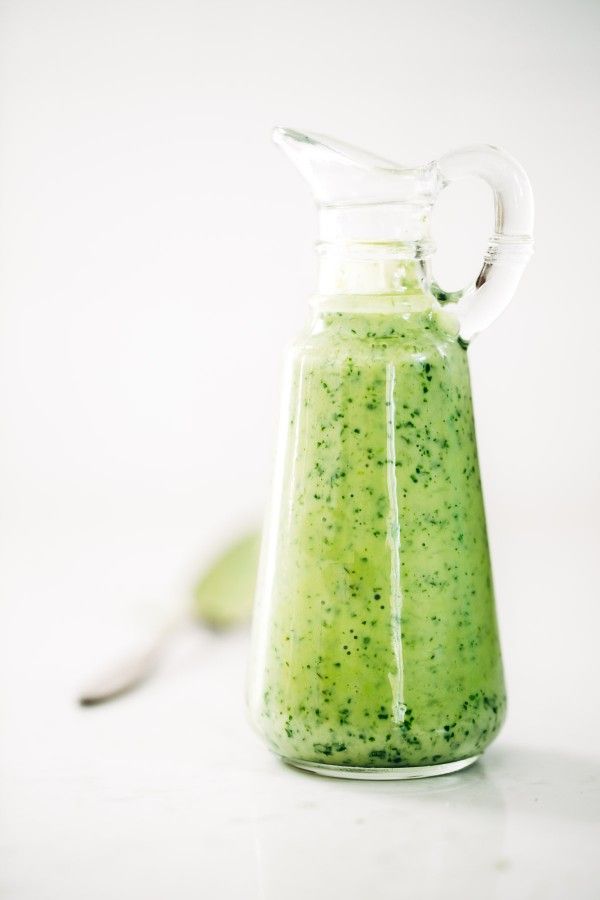 Any recipe that has 5-minute in the title catches my eye, especially when it looks as delicious as this 5-Minute Avocado Cilantro Dressing at Pinch of Yum. I love the combination of avocado and cilantro and will happily use it to dress all the salads. This is a great one if you're trying to be a little bit more surreptitious about serving avocado to your little ones. That is, if they eat salad.
Related: How to make homemade vinaigrette in 5 easy steps and just 5 minutes.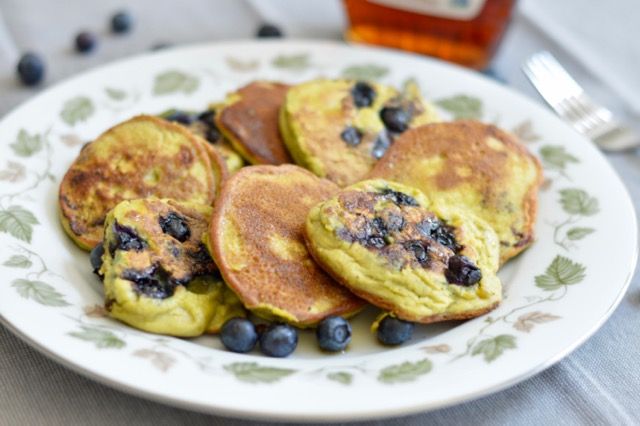 Speaking of an avocado sneak attack, if that's your style, you have to try these Avocado Blueberry Pancakes at Eat Well Enjoy Life. In fact, I think we should all try these. So clever, and the perfect way to feel good about eating a whole stack of pancakes every Saturday morning!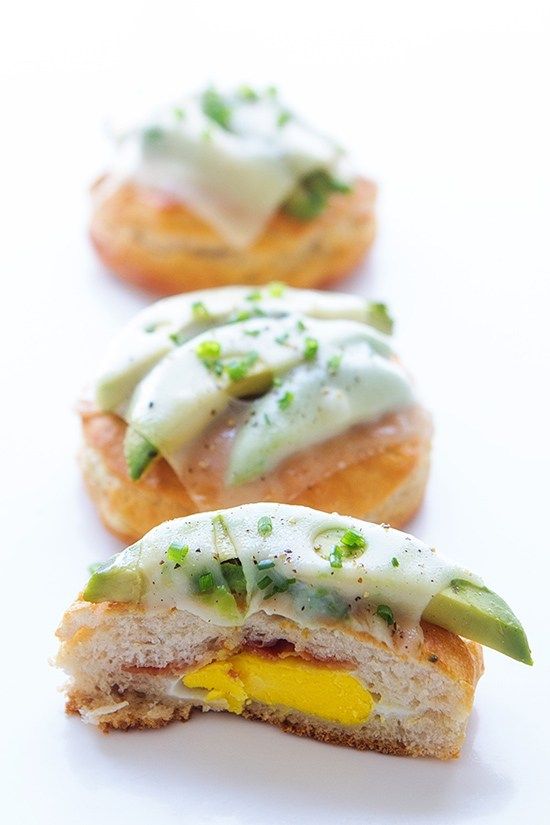 If you don't yet feel the need to move on from avocado toast, how about you just upgrade it instead? Rather than topping a piece of bread, do as Matt does and layer a slice of avocado on top of the Stuffed Breakfast Biscuits he shares at Real Food By Dad. Now this, I can get down with.