Ah, election season. A time of elevated public discourse, stimulating debate on the issues that matter most, and constant reminders of why democracy is the best political system on earth.
Well, maybe not so much this year.
If 2016's presidential race has you unfollowing Facebook friends, biting your tongue at family dinners, and covering your children's ears during the nightly news, you're not alone. Especially since intense feelings of frustration seem to be the only thing crossing party aisles this fall. Well, we are here to help you get through the home stretch to November 8th as painlessly as possible, which of course, for us, means comfort food. Because sometimes eating your feelings—or, er, treating yourself—is the only way to go.
Top: Croque Madame | How to Feed a Loon
Related: A red, white, and blue cocktail and mocktail to drink on Nov. 8 (or any other day in America).
Election Cake  | Photo by James Ransom for Food52
I'd like to thank Bon Appétit for educating me on the history of "election cake" and baker Susannah Gebhart for giving us my new favorite hashtag, #makeAmericancakeagain. Early colonial women baked these cakes to draw voters to the polls, and I still think it's a great idea to add some much needed sweetness to the campaign season. If you're with me, here's an Election Cake recipe at Food 52 so that you and your family can get to work #makingAmericancakeagain too.
A number of my friends have threatened to move to France if the election doesn't turn out their way, but this Croque Madame (above & top) at How to Feed a Loon gives you a little taste of Paris without the transatlantic flight. We have the French to thank for so much great art and culture, but adding melted cheese, cream sauce, and a fried egg to a ham and cheese sandwich? My personal all-time favorite and comfort food gold.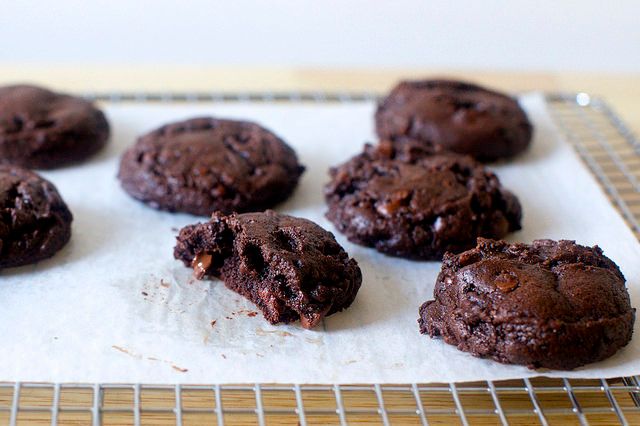 You may have tough decisions at the polls this election day, but not at home thanks to this recipe for The Browniest Cookies at Smitten Kitchen. This treat brings together two of your favorite comfort foods, brownies and cookies, into one delicious bite. No agonizing choices, just fudgy, chocolatey goodness. These have my vote, for sure.
Related: 6 decadent mac and cheese recipes for comfort food perfection.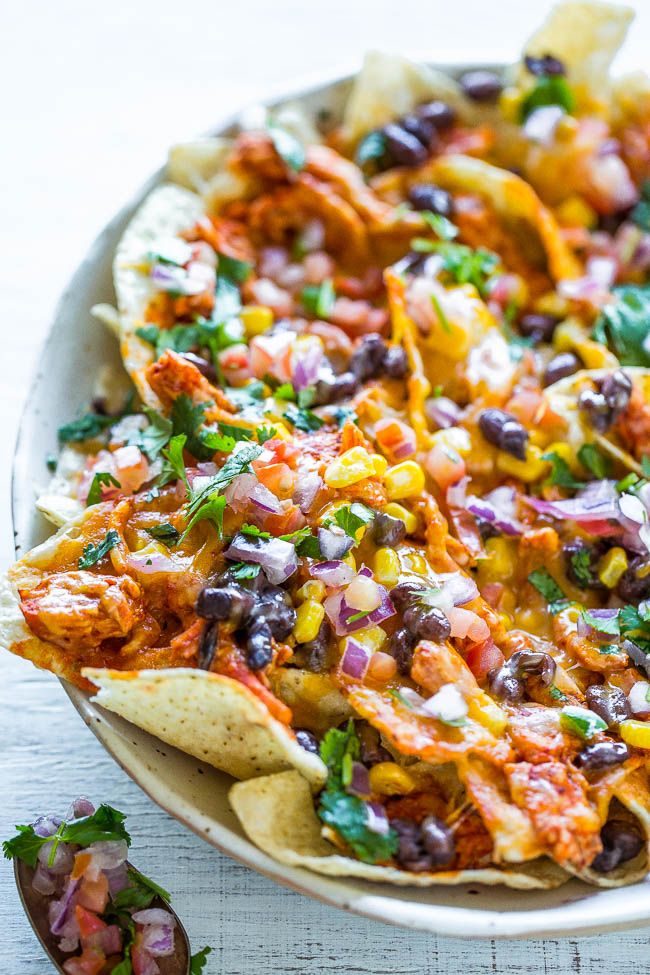 Loaded Chicken Nachos, you've stolen my heart. And it doesn't hurt that you come together in SEVEN MINUTES flat. Savory, crunchy, and laden with cheese, these have everything you need for a great comfort meal (slash to distract us from the demise of respectful public dialogue). Thanks for this quickie goodness, Averie Cooks. You get us.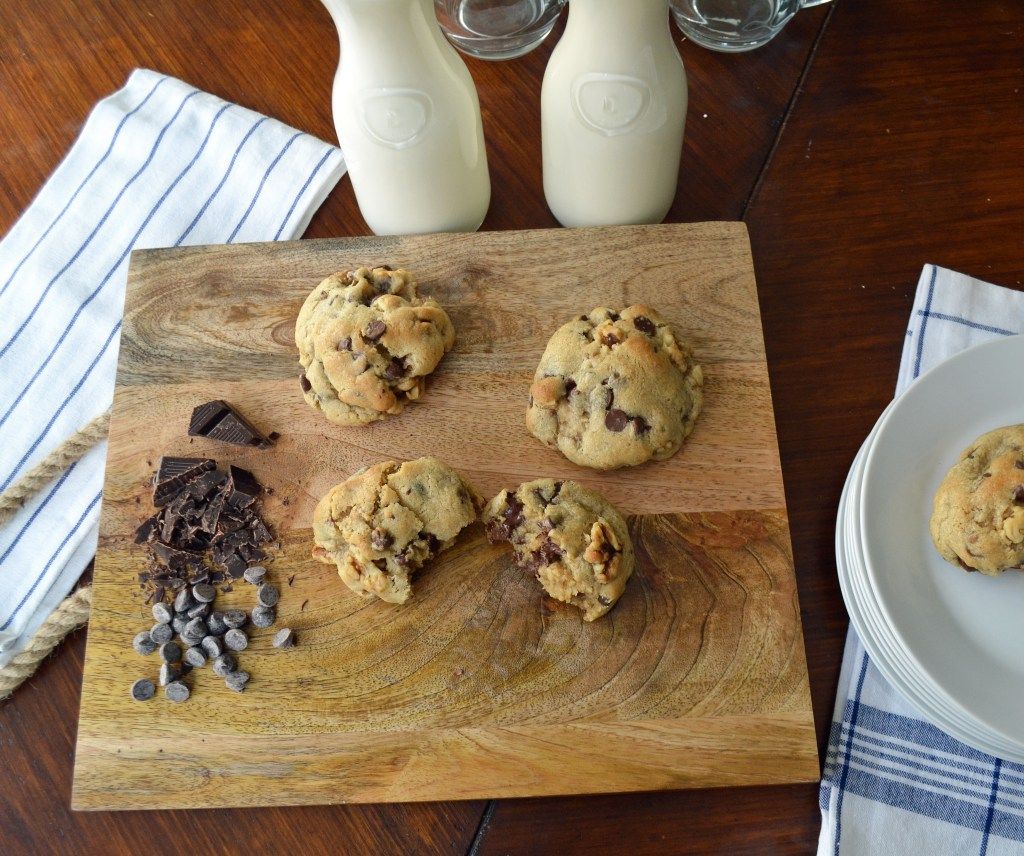 The last time I visited NYC, a friend and I stood in line in the snow for 45 minutes to try cookies from Levain Bakery after reading that they were the best in the city. The verdict? 100% worth it. I forgot all about the cold after one bite of these babies. Try these knockoff Levain Bakery Chocolate Chip Crush Cookies at Modern Honey to forget about whatever's troubling you too.
Related: Debate night drinking games that double as election night drinking games. Because we'll need it.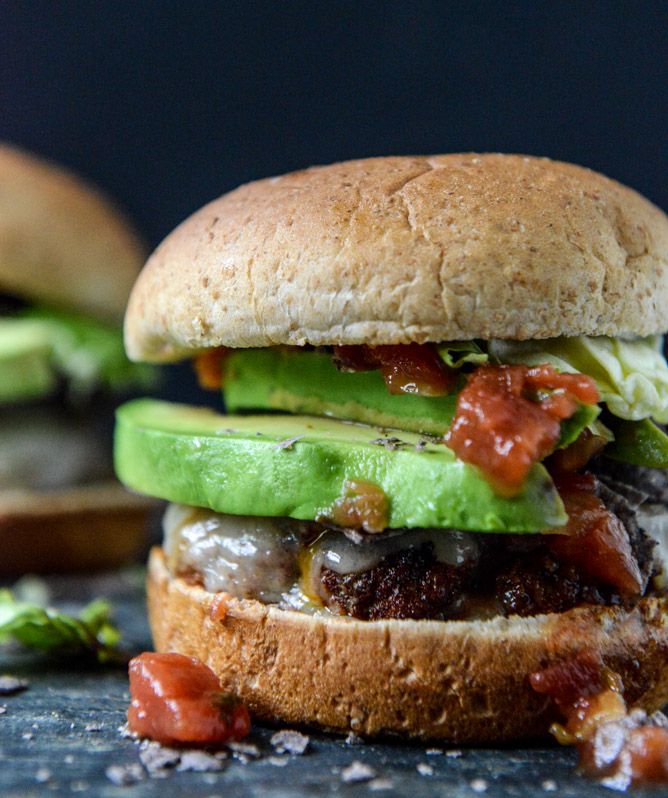 Sometimes there's no substitute for a great burger, and these Taco-Rubbed Burgers with Avocado and Crushed Tortilla Chips at How Sweet It Is look seriously delicious. And seriously comforting. Pan fry (or grill) up these yummy Mexican-inspired burgers for dinner table happiness, whether your family agrees on politics or not.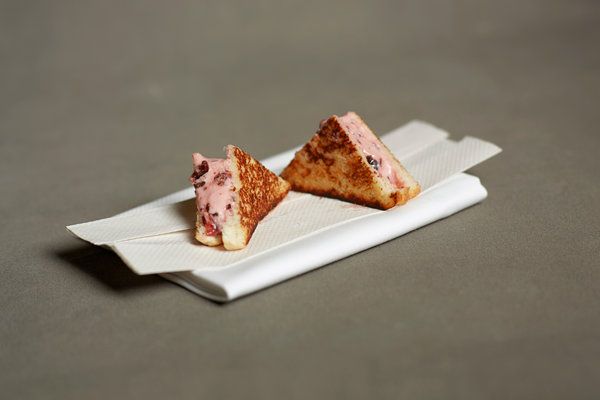 Brooks Headley's Ice Cream Sandwich  | Photo by Mark Veltman for The New York
This may not look like much, but when a famous pastry chef comes up with an ice cream sandwich recipe that takes a mere 10 minutes to make and uses ingredients that I already have, I don't question it—I just heat up the frying pan and get to work. I cannot wait to try Brooks Headley's Ice Cream Sandwich from NYT Cooking. Nothing elaborate, just fried bread and your favorite ice cream which, if you ask me, is a comfort food double whammy.
Okay, Seasons and Suppers, you had me at "extra creamy." And then again at "mac and cheese." What I'm trying to say is, everything about this One-Pan Extra Creamy Mac and Cheese sounds decadent and amazing, from the six tablespoons of butter (hey, it's comfort food!) to the extra sharp cheddar. I feel better already. You will, too, if you make this. You can trust me on this one—even if we're not voting for the same person.