I love a good holiday-themed drink but, let's be honest, it's not easy to keep it classy when you're going for red, white, and blue. Somehow, though, I've managed to find two 4th of July drink recipes—one a refreshing cocktail, the other a light summer cooler—that manage to look as good as they taste, all while keeping it festive. Anything is possible is America, even classy red, white, and blue drinks. What a country.
Top: Patriotic Watermelon Cooler, I Spy DIY | Watermelon-Tequila Cocktails, photo by John Kernick for Food & Wine
Related: The ultimate 4th of July recipe guide: From cookout mains to sides, drinks and more.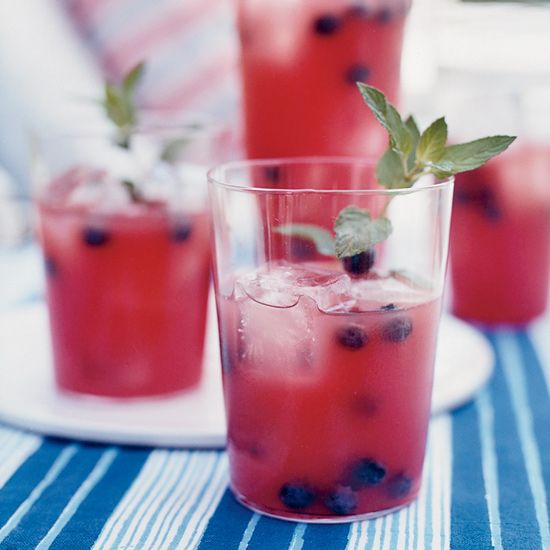 Watermelon-Tequila Cocktails | Recipe by Bobby Flay & photo by John Kernick for Food & Wine
By now you probably know that we're obsessed with watermelon any way that we can have it (and, to be exact, we've found 11 awesome ways to serve watermelon). It's no surprise, then, that these Watermelon-Tequila Cocktails at Food & Wine are calling my name. In fact, this might be my drink of the summer. For the 4th of July, I'll be sure to serve it with blueberries thrown in for a patriotic look.
Related: How to turn a watermelon into a keg, plus a watermelon punch recipe.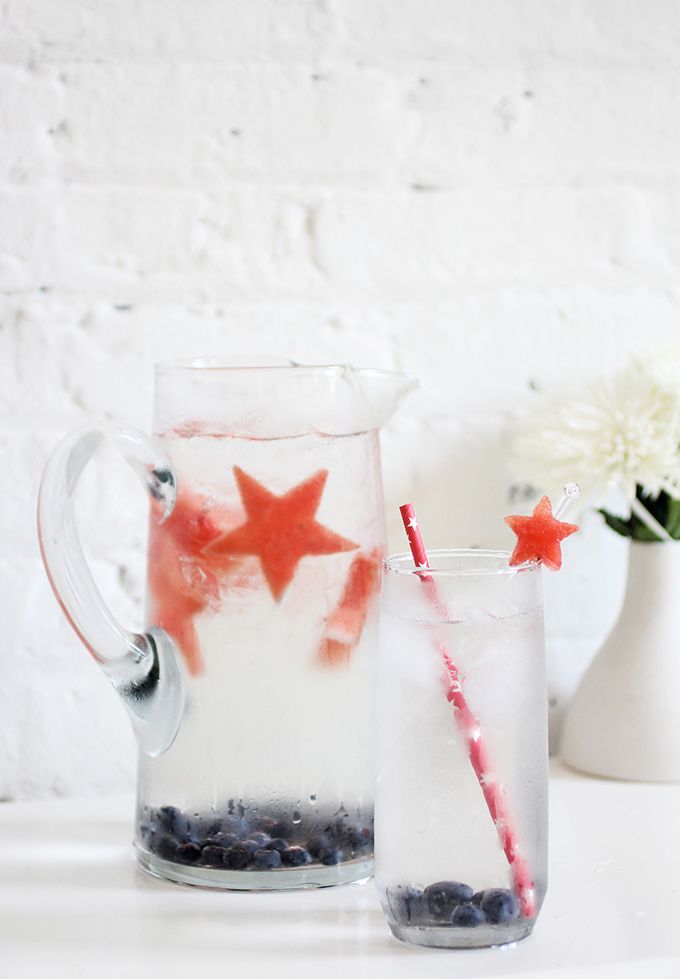 Most cocktails that I like are easily made into mocktails with one or two changes but, I must admit, the Watermelon-Tequila Cocktail above isn't much without the tequila. This Patriotic Watermelon Cooler at I Spy DIY, though, is a different story. The recipe calls for watermelon flavored vodka but, honestly, it will look just as gorgeous without. Sure, that's pretty much just lemon-lime soda with watermelon and blueberries in it, but that sure doesn't sound bad to me, especially for a holiday cookout.