I'm not sure about you guys, but nothing has made me want to drink heavily quite like this election season. While my personal drinking game tonight will be a simple one—can I keep from drinking an entire bottle of wine all by myself as a way of coping—I thought you might appreciate something a little more refined. (Little being the operative word.) Because, tonight, it's time to make American drunk again.
(Were we ever not drunk?)
Okay, drunk jokes aside, these drinking games work with mocktails, too, and we have plenty of those recipes, as well as cocktail recipes below. Or just open a pint of ice cream and take a bite instead of a sip whenever it's time. Hey, whatever gets you through.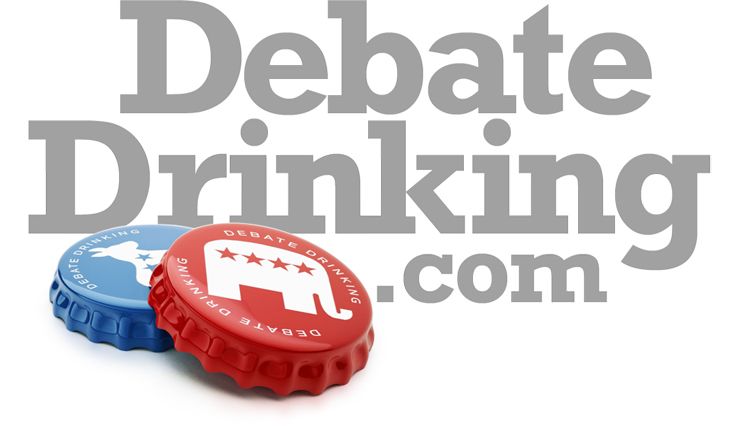 If you haven't already visited DebateDrinking.com, now is definitely the time. The site provides a list of drink words (think: second amendment for Mr. Trump and women for HRC) and you drink whenever you hear them. Simple business for the drinking game purists among you.
Spoon University posted their own election drinking game way back in March—because they have (understandably) been drinking the whole time—and though some of the drinking prompts aren't relevant to tonight's debate, many still are. Plus you'll get plenty of ideas that will help keep you drinking between now and election day. Because we need someway to get through the next three weeks.
Of course, no drinking game is complete without cocktail recipes, so here are a few of our favorites—if you have the energy to bother with more than swigging straight out of the bottle. And mocktails, too, of course.
 Nutella Martini | Averie Cooks
Let's start with some Nutella cocktail recipes, shall we? Because, for me, drinking during the debate is not as much about the alcohol as it is about relaxing my nerves and, well, comforting myself. Since Nutella has the same effect on me, why not combine it with alcohol for a double hit of everything's going to be okay. (It's going to be? RIGHT?!) And if you're with me on the Nutella, but not so much on the alcohol, you'll be happy to know that this round up of Nutella drink recipes doesn't just include cocktails, like the Nutella Martini at Averie Cooks (pictured), but also non-alcoholic options too.
Banana Daiquiri | Honestly Yum
Looking for drinks that will give you a Calgon moment? (Remember? Calgon, take me away!) These Banana Daiquiri recipes—one, the Banana Daiquiri at Honestly Yum, made with alcohol and the other one made without—will transport you to a place far, far away where there is no election, just beach.

Spiced Apple Margarita | Cookie + Kate
Feeling like you want something seasonal? These apple cider drinks are perfect for right now. The mocktail is delicious, but if you're looking for something seasonal and strong, the Spiced Apple Margarita at Cookie + Kate is definitely the way to go.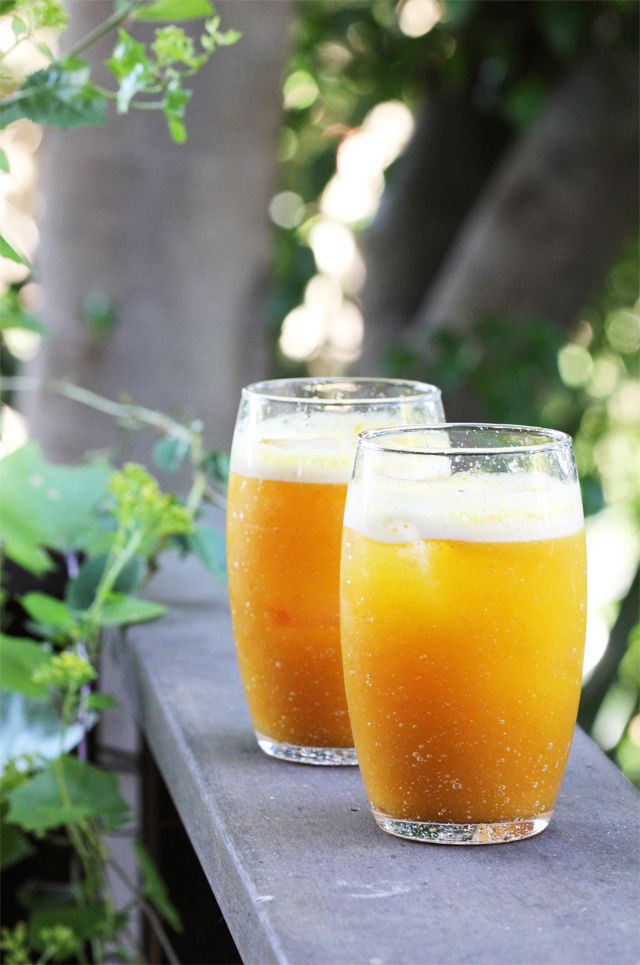 Pumpkin and Apple Cider Fizz | Kitchen Konfidence
Another seasonal optional is to put down that Pumpkin Spice Latte—because you will need sleep after tonight's debate—and whip up one of these non-caffeinated pumpkin drinks. The pumpkin cider is a great option for those of you not drinking alcohol, but I'm thinking the Pumpkin Cider Fizz made with hard cider at Kitchen Konfidence is what many of you might need this evening.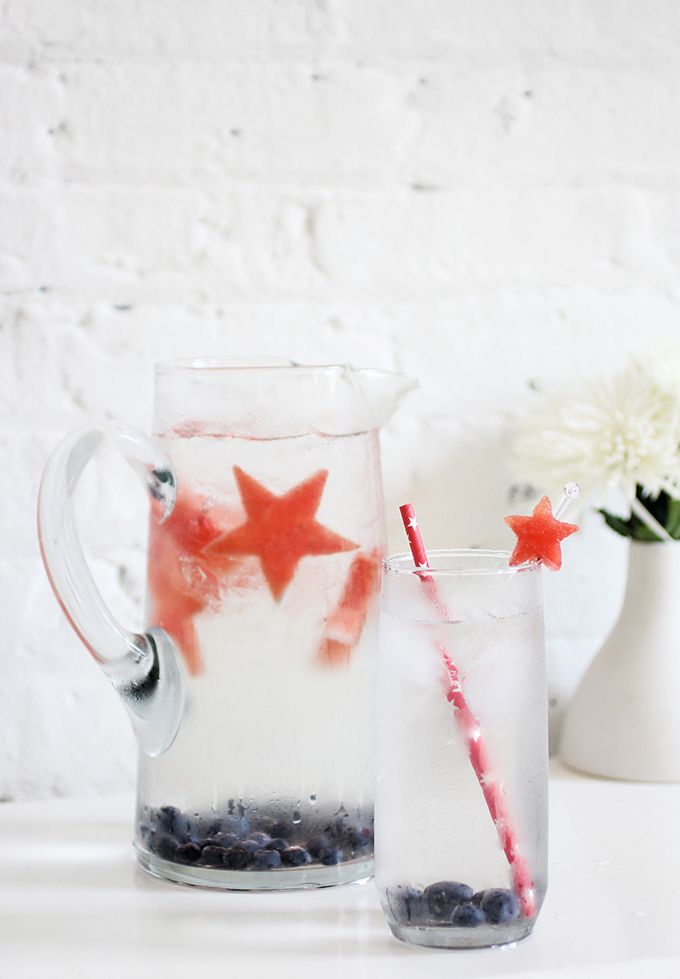 Patriotic Watermelon Cooler | I Spy DIY
Then, my fellow Americans, there's always going with patriotic red, white, and blue. We found these red, white, and blue drinks—one a cocktail and the other a Watermelon Cooler at I Spy DIY that can easily be made without or without alcohol—for the Fourth of July, but tonight seems as good as any to revisit them. Cheers!