If you're new to the Hanukkah tradition or Jewish fare in general, I have a couple of words for you: jelly doughnuts. Oh, and another word: latkes. (That's a fried potato pancake, for those of you who don't know.)
Hanukkah and Christmas overlap this year, and so it's a good time for even the non-Jewish among us to incorporate some of the incredible and very fry-happy foods of this tradition. While hopefully learning a thing or two as well (besides just how to inject jelly into a sugar-coated pastry).
And if you're a Hanukkah observer, I've got some cool new twists on classic Jewish fare that I hope you'll enjoy. L'Chaim, everybody.
Top: Jelly Dougnuts (Sufganiyot) at Pretty. Simple. Sweet | Spring Herb Waffle Latkes at Recipe Fiction 
Related: A feast of fried foods for Hanukkah. Because when else is it okay to unapologetically fry dinner and dessert, too.
Brisket can show up at several different Jewish holidays, but Tori Avey gives this Rum and Coffee Brisket a distinctive wintery flair. If these flavors sound a little exotic to you, don't worry. Tori says that it cooks down to a complex, but subtle taste that's a total crowd pleaser (although I bet they can't guess what's in it!).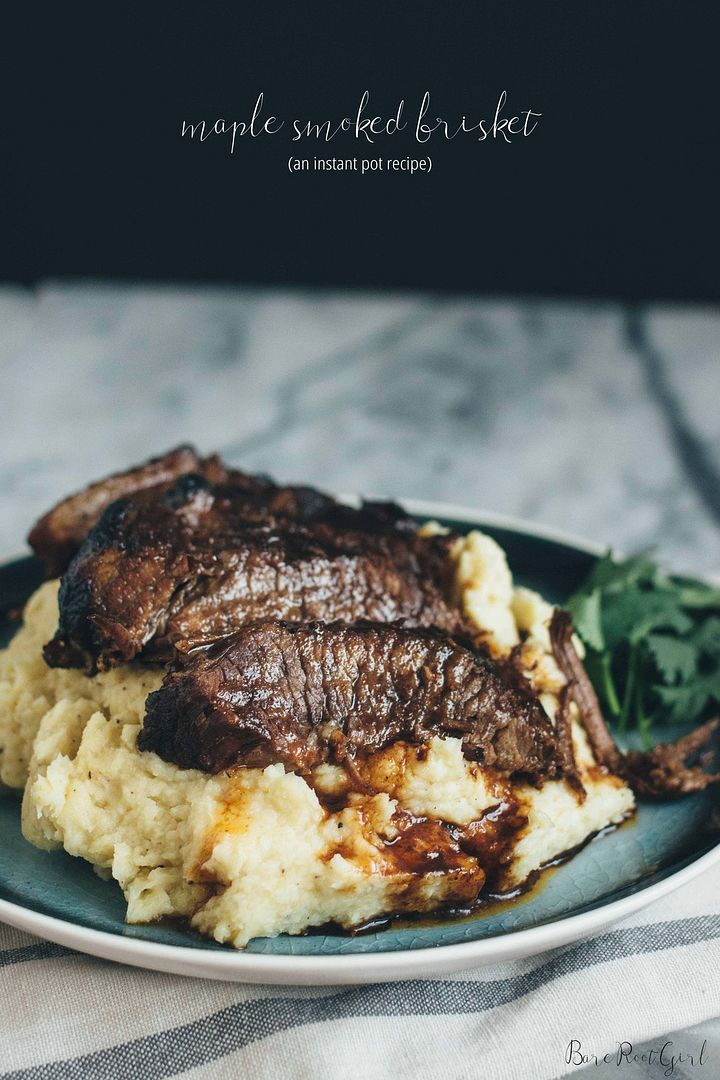 If roasting meat for seven hours isn't your idea of holiday fun, and you're lucky enough to have an Instant Pot, try this Maple Smoked Brisket at Bare Root Girl, which shaves some serious time off the traditional brisket recipe. Want to make it even more Hanukkah-esque? Add latkes instead of mashed potatoes (psst, we've got the perfect recipes below).
Yes, more brisket! If you love the idea of making brisket quickly in your Instant Pot, but prefer a simple approach, you need to also check out our recipe for Quick Brisket with Tomato Risotto. It doesn't get easier than this recipe, which calls for little more than jarred sauce, onions, and garlic. And feel free to skip the risotto if you're making latkes. The leftover cooking liquid makes a killer sauce.
What's crispy on the outside, creamy on the inside, and delicious all over? Latkes. And while I wasn't sure it was possible to improve on the traditional latke, these Potato Latkes Eggs Benedict at What Jew Wanna Eat prove it's actually doable. Breakfast or brinner, I think these will be a huge hit.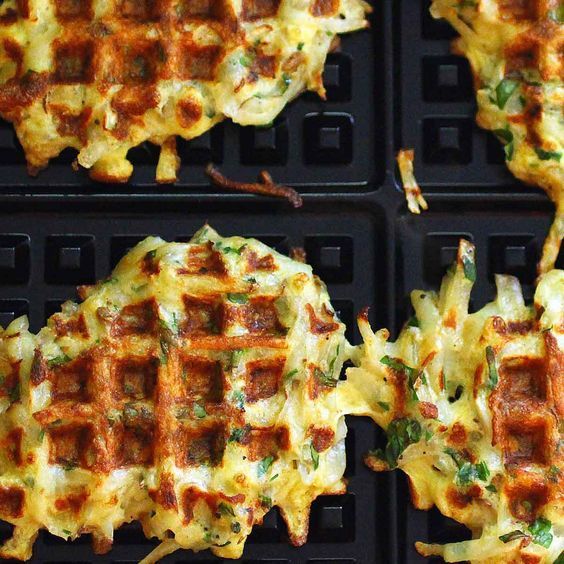 For those of you wanting to enjoy the fried goodness of latkes (um, duh) without heating up the frying pan, try these clever Spring Herb Waffle Latkes at Recipe Fiction that bake up in, yes, a waffle maker. If you can't find fresh chives, try basil or thyme, because all roads lead to yum with this recipe.
Related: 8 of the best jelly donut recipes for Hanukkah. Or for anybody, anytime.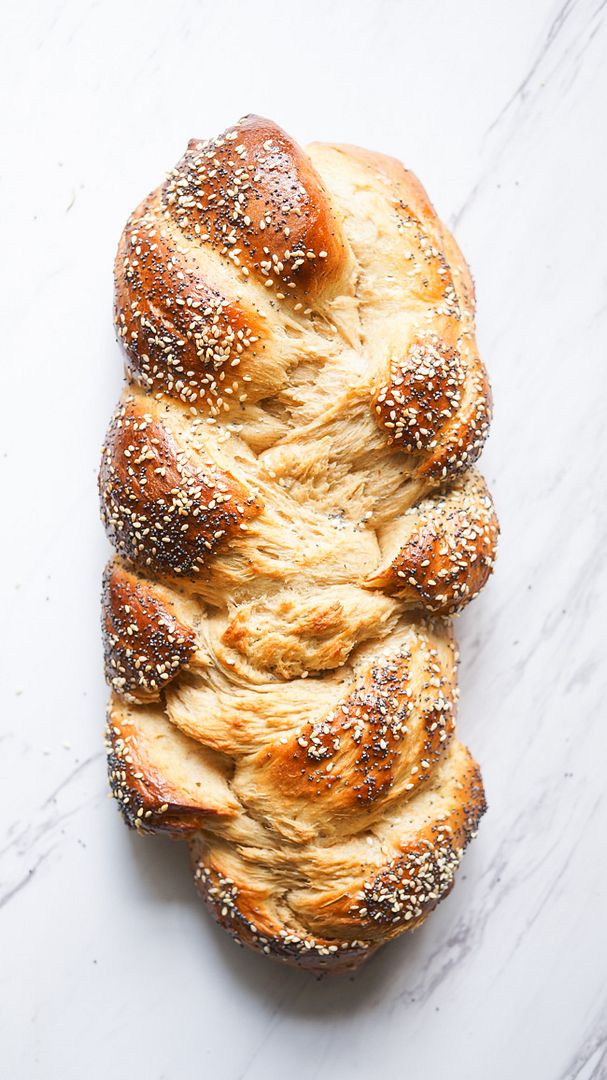 While challah bread isn't specific to Hanukkah, it's a staple of Jewish cuisine — and some of the most delicious bread around — so I couldn't help but add this Braided Herb Challah Bread at Kitschen Cat. Pro tip: Pair this recipes with Tori Avey's braiding tutorial (it's never failed me) for an extra pretty presentation.
Well hello, gorgeous. These Jelly Doughnuts (Sufganiyot) are absolutely calling my name. Thanks to Shiran at Pretty. Simple. Sweet. for giving us this beautiful recipe (and my new pregnancy craving). I can't imagine anything more festive than gathering with family to cook and devour this traditional Hanukkah fare.
Related: Helpful tips for baking with kids, and 6 recipes to get you started.
Molly at My Name is Yeh combines the best of two culinary worlds with her Jewish and Asian food fusions, and I love the twist she brings to this Marzipan + Dark Chocolate + Orange Rugelach, which is just about as festive as it gets. No matter what you celebrate.