As much as I love to cook, I do not want to spend Christmas morning (or afternoon for that matter) in front of a hot stove. And if you're celebrating Hanukkah, which overlaps with Christmas this year, I'm sure you feel the same. Not when there are gifts to be unwrapped, Instagrams to be snapped, and hours and hours of A Christmas Story to be watched while snuggling. (That's totally how it's going to go, right?)
That said, I want a deliciously decadent breakfast to kick things off — for myself as much as for my family! So I went on the hunt for make ahead holiday breakfast recipes and found these absolutely amazing looking dishes that you can prepare ahead of time. Perfect so that you can relax and enjoy whatever you celebrate in style.
If you don't already have a great set of baking dishes, it's a great time to pick some up as they are on sale almost everywhere. Personally I love my Staub rectangular white baking dishes because they look great right from the oven to the table. They are only $99 for all three right now at our affiliate Crate&Barrel.
Top: Cheese and Bacon Hash Brown Muffins at Recipe Tin Eats | Overnight Buckwheat Cashew Parfait at A House in the Hills
Related: The one genius shortcut that make these 7 amazing holiday dinner recipes even easier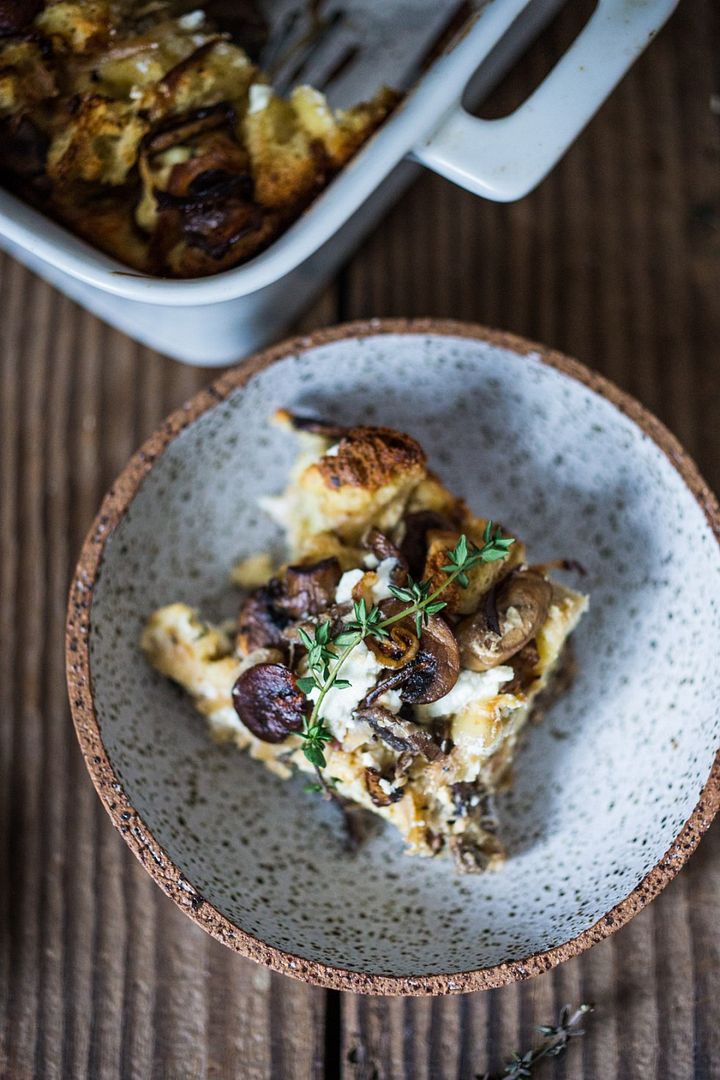 This Breakfast Strata with Mushrooms, Caramelized Onions, Goat Cheese, and Thyme is totally speaking my language. The language of amazing flavor, rich egg, and no last minute work required. This one's a keeper. Thanks, Sylvia at Feasting at Home.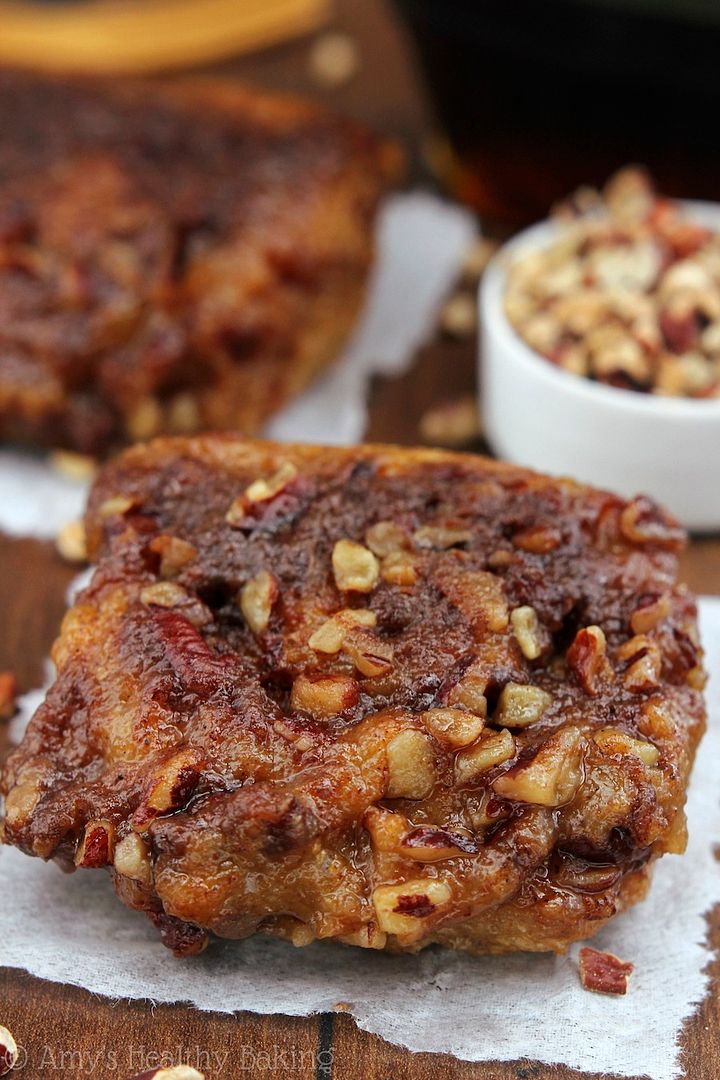 Slow Cooker Sticky Pecan Buns. Does it get any better than that? It turns out yes, yes it does, because the full title is Skinny Slow Cooker Sticky Pecan Buns. I don't know how she does it (well, the skim milk and whole wheat flour probably help), but I'm just happy that Amy's Healthy Baking gifted us with this little holiday  miracle.
Related: 6 more stellar make ahead holiday breakfast recipes so you can feast AND relax on Christmas morning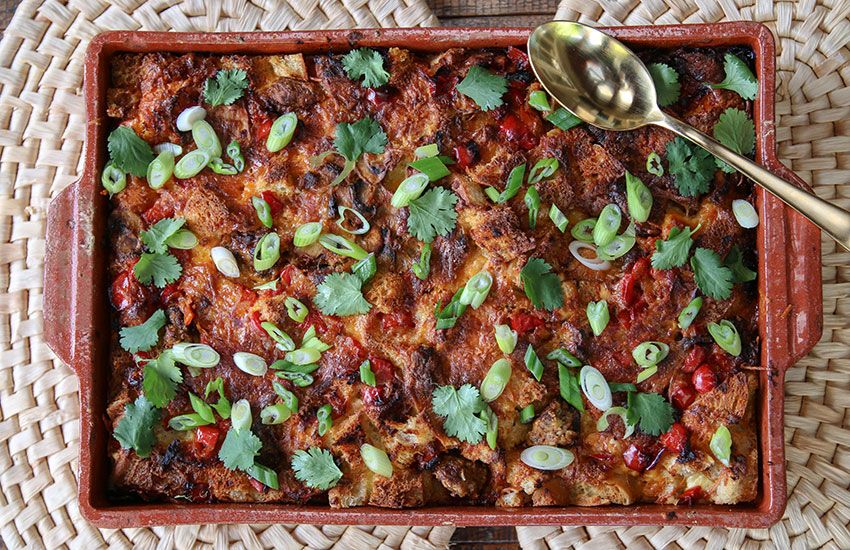 I always find that chorizo takes recipes to the next level, and this Chorizo and Red Pepper Strata at Something New for Dinner looks like the perfect update to your traditional egg and bread breakfast.
Okay, as much as I love indulging on the holidays, I also like to throw in a little something light like this beautiful Winter Fruit Salad with Maple-Lime Dressing at Julia's Album. The only thing you might want to consider chopping on the morning-of are the apples.
Related: 5 easy cookie recipes for Santa. Or you. Or anyone on the nice list.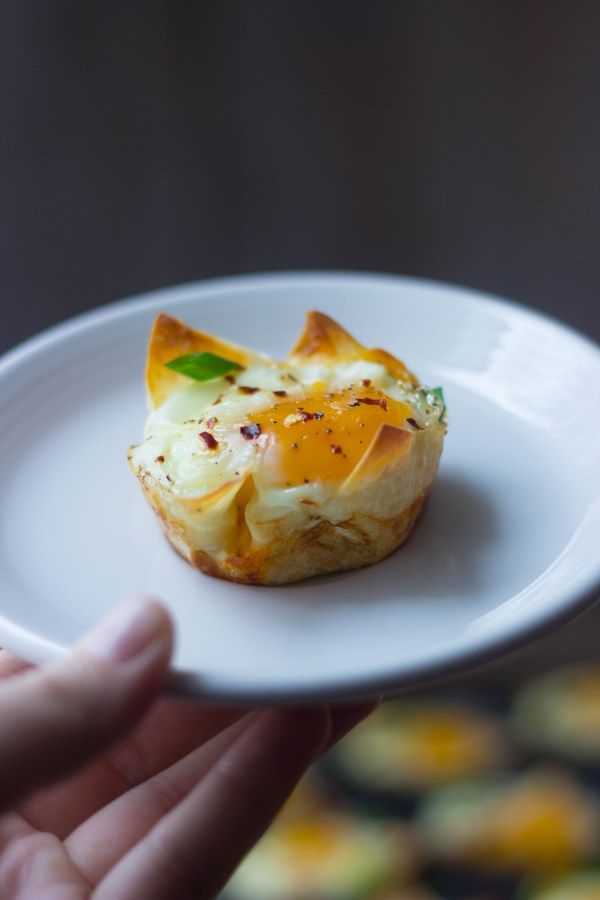 I really like the use of crispy wontons in these Cheesy Wonton Breakfast Cups at The Gourmet RD. Such a fun twist! Plus, they're portable so you can make them part of the meal or pass them around while present opening and movie watching are happening.
Okay, one more effort at injecting some nutrition into your holiday festivities. But don't worry: I wouldn't recommend anything that doesn't taste great. Try this Overnight Buckwheat Cashew Parfait at A House in the Hills for a colorful, light, delicious alternative.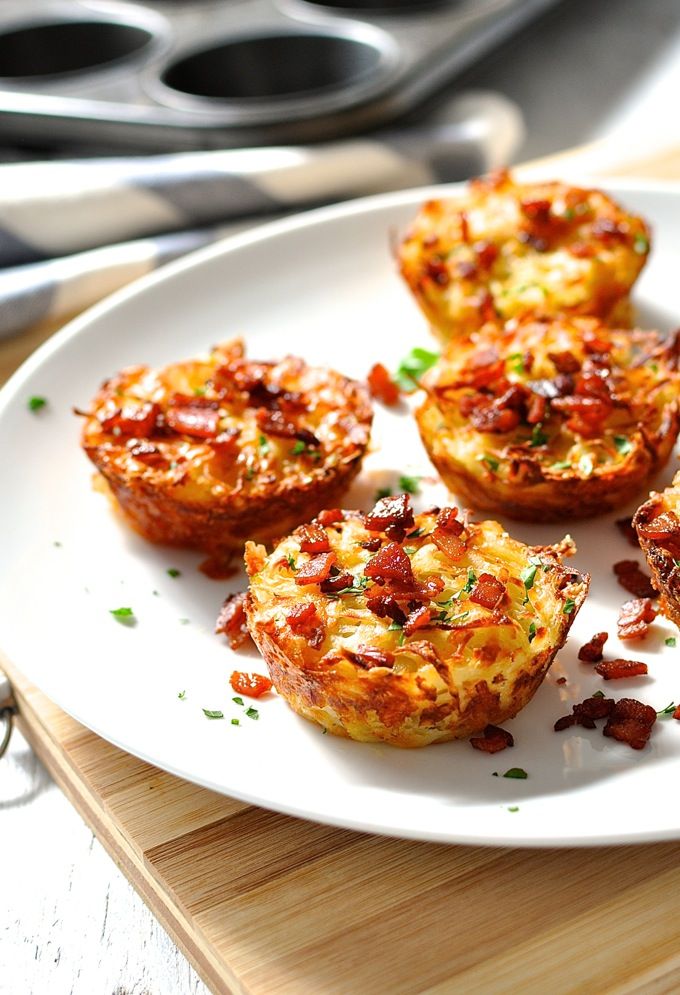 And you were worried that I'd forget about bacon and hash browns. Au contraire, my friends. Just saving these fantastic-looking Cheese and Bacon Hash Brown Muffins at Recipe Tin Eats for last, so you can take 2022 out with a bang…of deliciousness.