It's the beginning of a new year, which means resolutions to lose weight, eat healthier, yada yada. But when I search through Pinterest or Foodgawker for low calorie recipes and get a page full of salads, it's hard to imagine sticking to a lower calorie diet too long with kids to feed. And who am I kidding — with even just myself to feed. Because on a snowy winter night, a cold, crisp salad just isn't what I crave.
To help, I've done serious searching and found seven family-friendly dinners under 500 calories each. And the best part about them is that your family will never know they're lighter, healthier options unless you tell them.
Top: Italian Beef Sandwiches | The Skinny Fork
Related: Skinny comfort food recipes that gently ease you into healthier eating.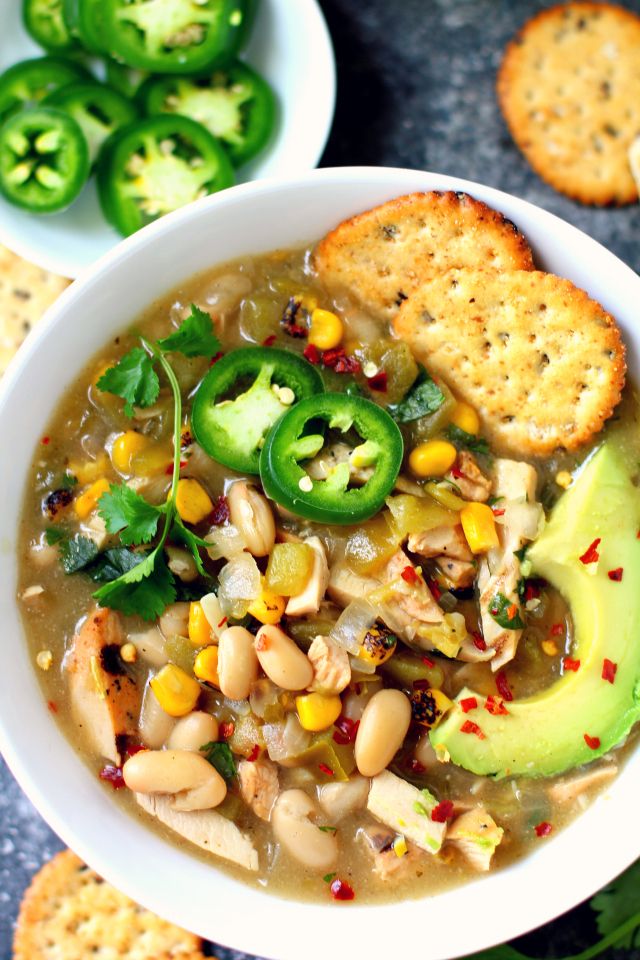 When the weather is chilly — or downright cold — I crave a big bowl of chili with cornbread. This White Chicken Chili at Kim's Cravings will satisfy my hunger pangs without the guilt. It's gluten- and dairy-free, and at just 189 calories per cup, I can have a couple of bowls and still stay within my goal for the day.
Maple Mustard Roast Chicken | Photo by Jennifer Causey for Cooking Light
We love sheet pan dinners around here, because they're so easy. This Maple Mustard Roast Chicken at Cooking Light is a simple way to get a ton of flavor and lots of winter veggies on that single pan without busting your diet (or even too much work). At 389 calories per serving, you can even consider a second helping.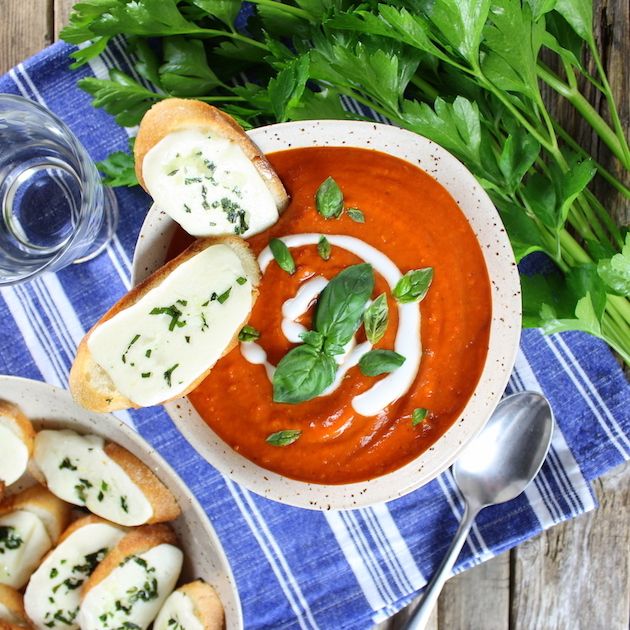 A great bowl of Tomato Soup with "Grilled Cheese" is always a favorite with my kids, and this sophisticated but low-cal recipe at Taste and See looks perfect for us all. It's a smoky, spicy recipe — with peppers and beets in the mix for extra veg power — which is just the way I like it, and the crostini are perfect for dunking. The calories are listed as only 220 per serving, and even though my count gets closer to 285 per serving, that's still well within the safe zone. Yum!
Related: My Whole30 diet results (AKA why you might be convinced to try the Whole30)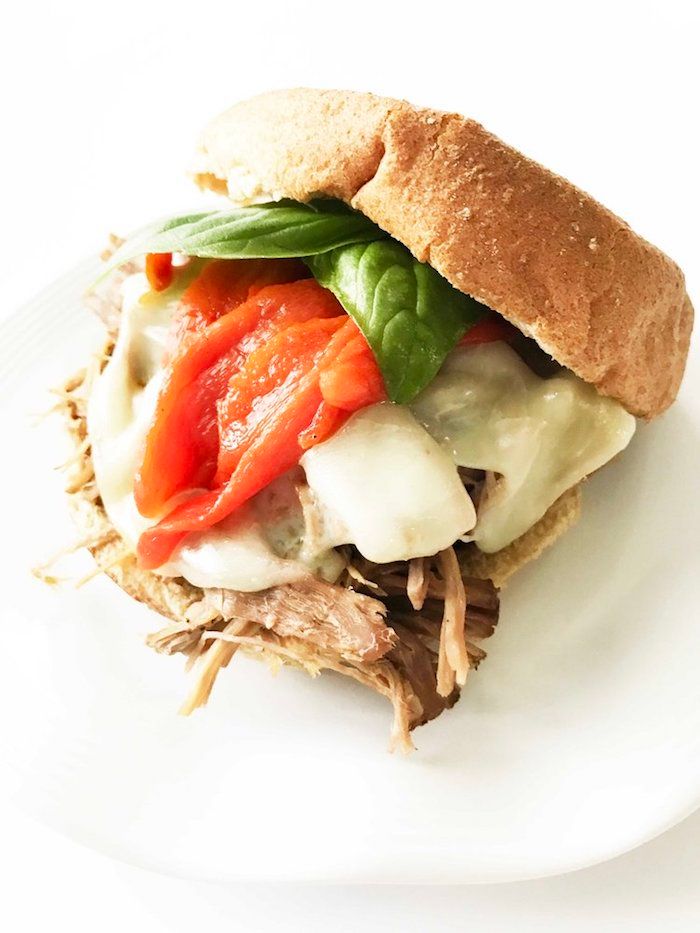 Trying to eat more healthfully usually signals an end to sandwiches, but this recipe for skinny Italian Beef Sandwiches at The Skinny Fork comes in at just 379 calories each. It's a great fix for those of us who crave carbs in the winter (and spring, summer, and fall) that won't totally bust your count for the day. Plus, the kids will love this one.
This recipe for Slow Cooker Beef Ragu with Pappardalle at Pinch of Yum combines two of my favorite things about winter cooking: pasta and slow cookers. You can let this sauce simmer all day, then add in the noodles for a dinner that's right under 400 calories. Just go light on the grated cheese.
20-Minute Honey Garlic Shrimp | Sally's Baking Addiction
The 20-Minute Honey Garlic Shrimp at Sally's Baking Addiction that we included in one of our recent weekly meal plans is a perfect example of why we love the quick dinners you can make with frozen shrimp. My kids love this for the great taste and also because they can eat shrimp with their fingers. I love it, because according to the recipe this was adapted from, this is only 122 calories per serving. So bring on the rice, no guilt allowed.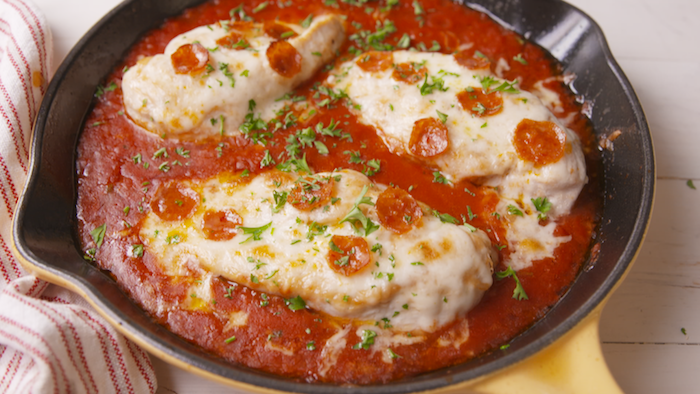 I had a really hard time believing that this Pizza Chicken at Delish was under 500 calories — because, whoa, cheese — but I worked it out and if you use this recipe to feed four, you're looking at 312 calories per serving. Unbelievable! This is pretty much the definition of kid-friendly, and any cheesy meal that still counts as eating healthfully wins with me too.