I'm not sure how certain foods become trendy beyond the plate (looking at you, pineapple), but watermelons are everywhere. From pool floaties to purses and piñatas, watermelon is the motif of the summer. We love eating it plain — especially now that we know how to cut a watermelon properly (life changing!) — but we're also feeling these watermelon treats and think our kids will too. In fact, if you have a picky eater who refuses fresh fruit, maybe these fun kids snacks will open her up to the real deal.
Top: Watermelon Rice Krispies Treats at Cooking Classy | Watermelon Slice Cookies at Taste of Home | Watermelon Fudge at Something Swanky
Related: 7 chocolate dipped fruit ideas that go beyond strawberries.
Let's start with this watermelon fruit slice cake at Studio DIY, because holy fun! This may be a bit of a baking project, but if you take just one on this summer, it should be this. (And if watermelon isn't your absolute favorite, check out the dragon fruit, kiwi, or orange versions of this cake.)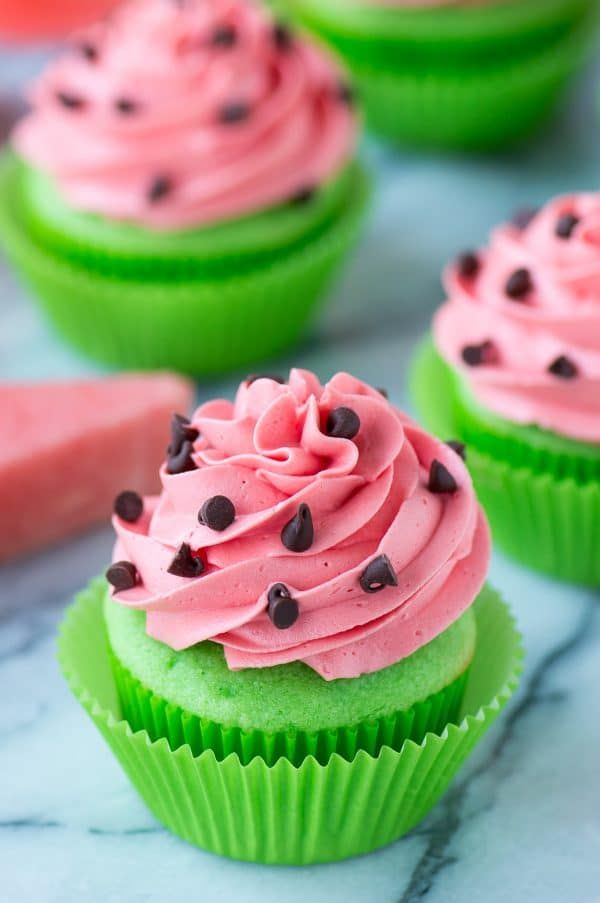 These Watermelon Cupcakes at The First Year have a similar effect and are — I admit — way easier. So cute, and the kids can help make these for sure.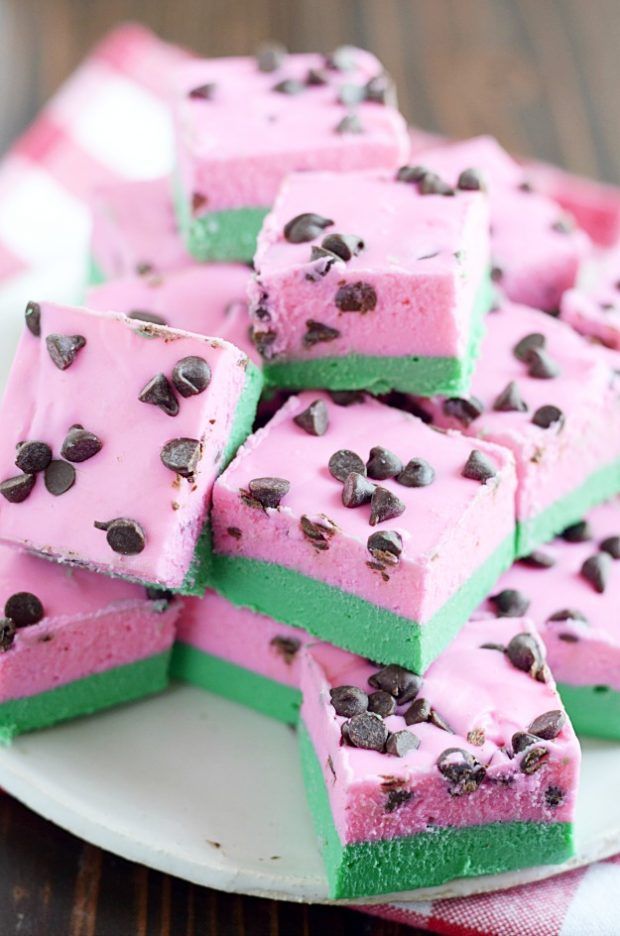 I have to admit that I was a bit surprised by the ingredients list for this Watermelon Fudge at Something Swanky, but I can guarantee that my kids will LOVE it. Plus, adorable. Totally worth the sugar high. Well, probably.
Related: Easy snacks for kids. Hold the added sugar.
The Watermelon Slice Cookies at Taste of Home look super pro, but are a pretty simple project that inexperienced bakers can take on. And trust me when I say that, because a super baker I am not. Just make a simple dough, roll, and slice your way to these pro looking cookies.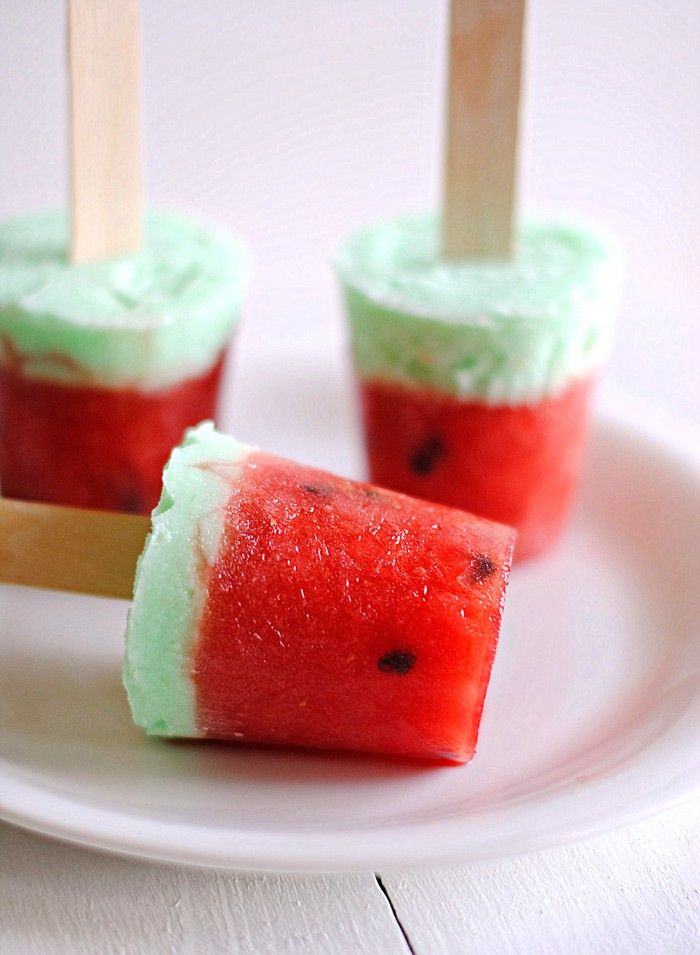 Perhaps you like your watermelon treats icy? These Watermelon Ice Pops at Eat Yourself Skinny call for only four ingredients. Plus, it looks like they are made the old fashioned way, with a cup and popsicle stick — love that!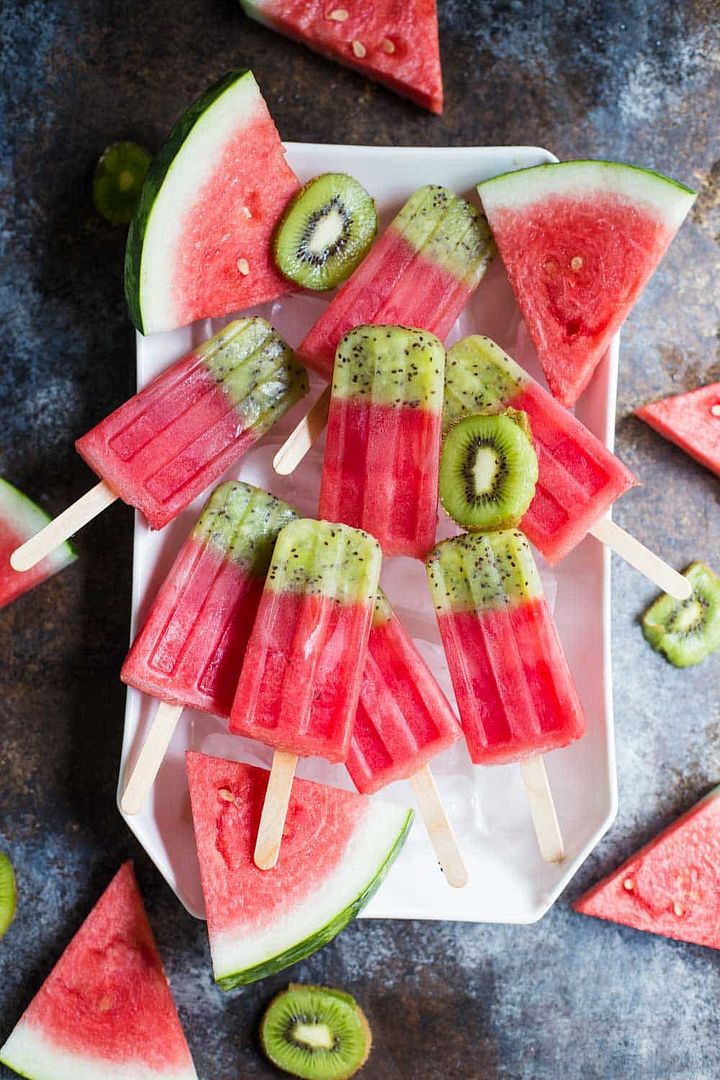 Another popsicle recipe, because summer! These Kiwi Watermelon Fruit Popsicles at B. Britnell call for only three ingredients and are low sugar too. These are perfect if you're looking for a healthy snack that will also feel like a treat to the kids this summer.
Related: 9 awesome store-bought snacks for healthy summer snacking.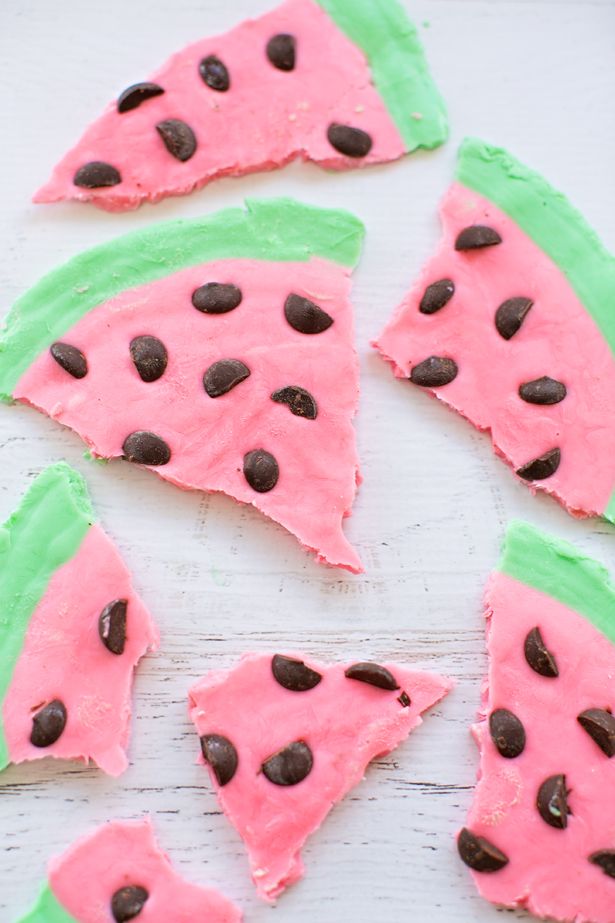 The easy Watermelon Yogurt Bark at Hello, Wonderful may not be quite as glamorous as the other treats, but it's ridiculously cute, healthy (especially if you you use plain yogurt and all natural food colors), and a sweet kitchen project to do with little ones on a hot day when some A/C time is in order.
These Watermelon Rice Krispies Treats at Cooking Classy are my favorite. Because easy, totally delicious (always), and ridiculously cute. These make a super fun snack at a party or cookout, or just a project with the kids when you need a break from outside time.