My son's upcoming first birthday has me giddy to bake his first cake, but decidedly less excited to introduce him to refined sugar and artificial food coloring. So I searched far and wide to find healthy birthday smash cake recipes that are also yummy and pretty enough for the special occasion.
Because let's face it, making it through the first year is a big accomplishment for both of you.
Top: Spinach Smash Cake | Weelicious 
Related: 9 birthday cake alternatives that go easy on sugar.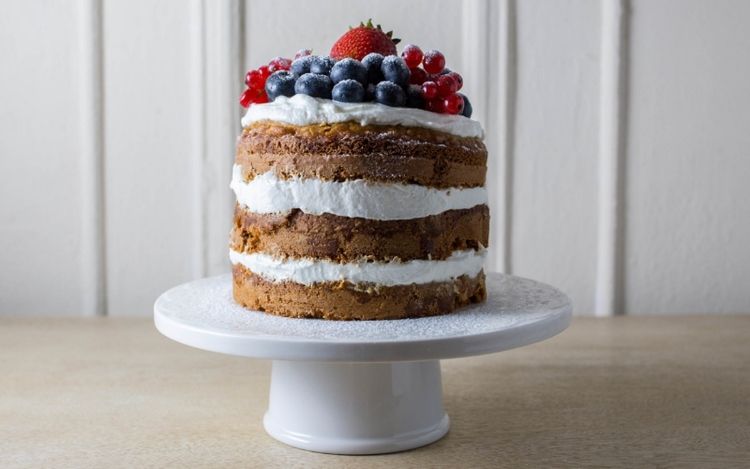 Get your baby off to a good start by introducing sweets made with natural sugars like honey and fruit with this beautiful Honey Oat Smash Cake at Yummy Toddler Food. This is especially perfect if your kid is lucky enough to have a summer birthday.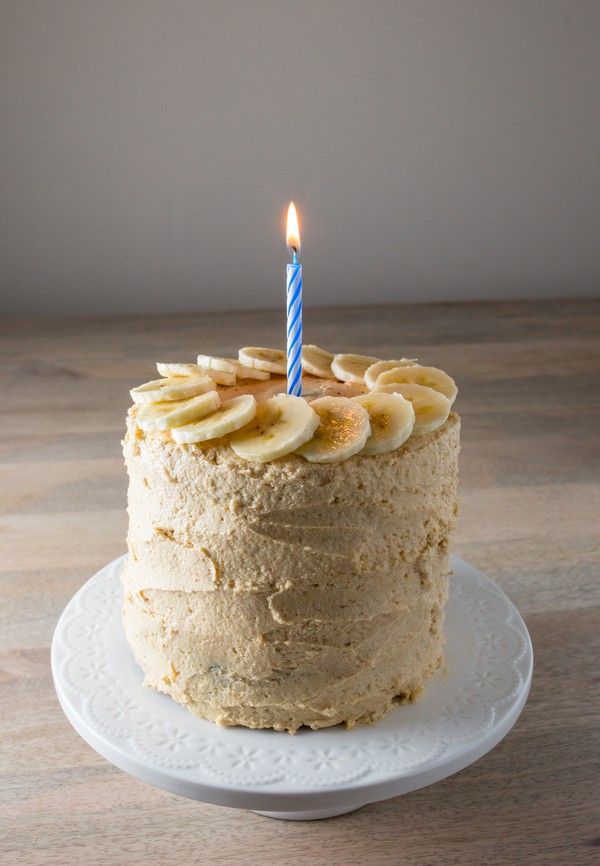 What this yummy smash cake lacks in refined sugar, it makes up for in the rich flavor combination of cream cheese, peanut butter, and banana. Um, yes please! You're definitely not cutting corners on taste with this Healthy Chocolate Smash Cake with Peanut Butter Cream Cheese Frosting. Thanks, Hellobee!
There are different philosophies about what healthy means and this Spinach Smash Cake at Weelicious prioritizes the elimination of artificial dyes rather than totally avoiding sugar. Not only does that work for me, but spinach also gives this cake a gorgeous green hue. So cool!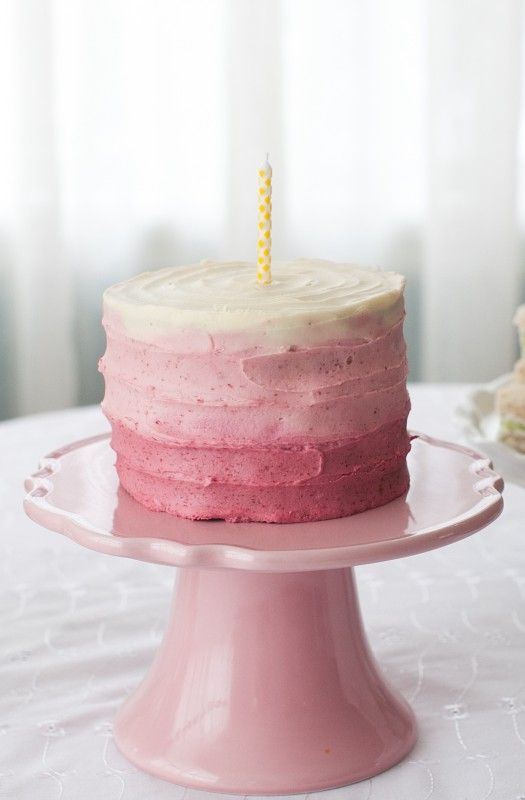 Apple Spice Smash Cake with Maple | Simple Bites
Kate featured this Apple Spice Smash Cake with Maple at Simple Bites in her round-up of lower sugar first birthday party cakes and it's too gorgeous not to share again. Even almost too pretty to smash! But not quite, ha.
Related: Healthy, low-sugar baby cookie recipes for babies and toddlers.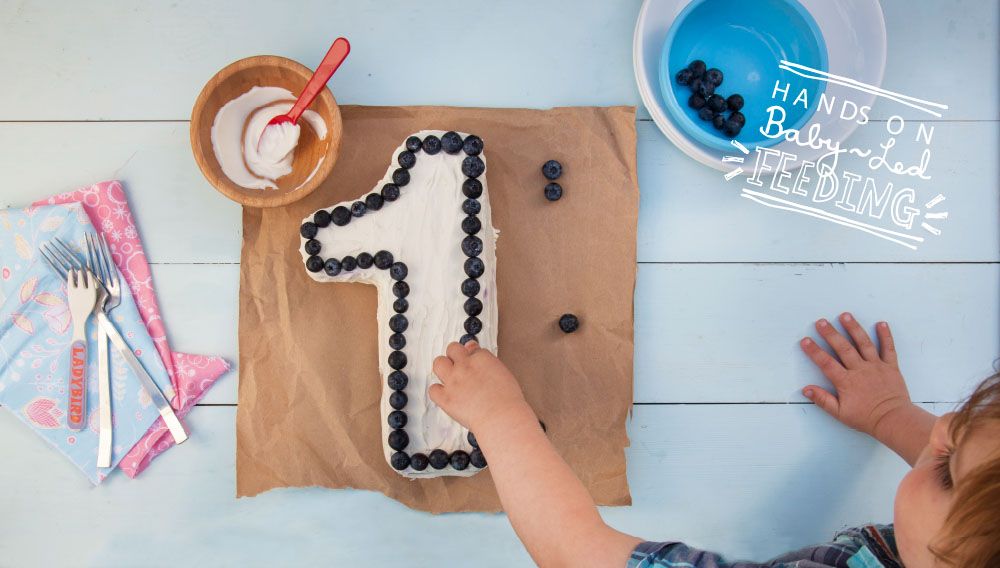 Not only is this Blueberry and Apple Smash Cake at Baby-Led Feeding a sugar-free treat, but it uses almond, coconut, and buckwheat flours to pack in some extra protein and fiber. If you can't find (or don't have time to grab) a number-one-shaped cake mold, use this recipe to make a simple sheet or traditional layer cake.
I love the rosettes that Aditi and Nikhil at Confused Bawarchis use to decorate this Sugar-Free Smash Cake. They're made of whipped cream, so make sure your toddler does his smashing — and eating — before they start to lose their shape. With a cake this pretty, I don't think you'll have to do too much convincing.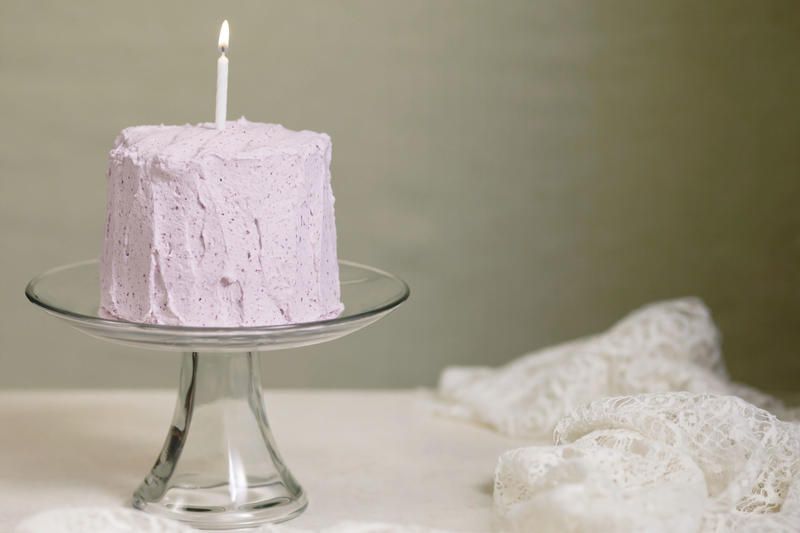 With apple sauce, maple syrup, whole milk, and heavy whipping cream, you can't go wrong with this Blueberry Smash Cake at Chowhound. Just make sure you make an extra cake for the adults.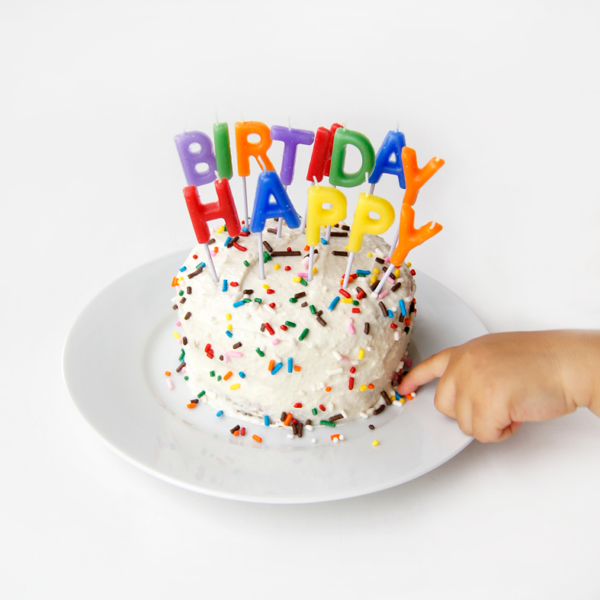 The sprinkles are optional on this otherwise sugar-free Healthy Birthday Smash Cake at Oh Everything Handmade. I think they're a great compromise if you want something that looks like a traditional birthday cake, but still goes easy on the sweet stuff.
Related: Low sugar baby cookie recipe you can feel good about sharing with your littlest ones.
Okay, this cake may be a little ambitious for something a child is going to destroy in 2.5 seconds, but isn't it gorgeous? The recipe for this Banana Birthday Cake with Blueberry Cream Frosting at Secret Squirrel Food isn't as crazy as it might seem at first, and you can save time by skipping the ombre effect. Or make a super simple, non-layer smash cake and then a sophisticated, fancy version for the adults.