The weather is changing, and thank goodness that means no more ideas about camping (it's just not my favorite way to vacation). And while I am not really going to miss sleeping outside, I do miss the excuse to eat s'mores. So I felt inspired to find more s'mores recipes that can be made anytime, anywhere. And how could we not share the best of those with you so that you can have s'mores anyway you want them. What can I say, we're here to serve.
Updated for 2022
Top Image: DIY Monster S'mores at Say Yes and S'mores Ice Cream Sundae at Handmade Charlotte 
Related: 5 meals that help ease into cooler weather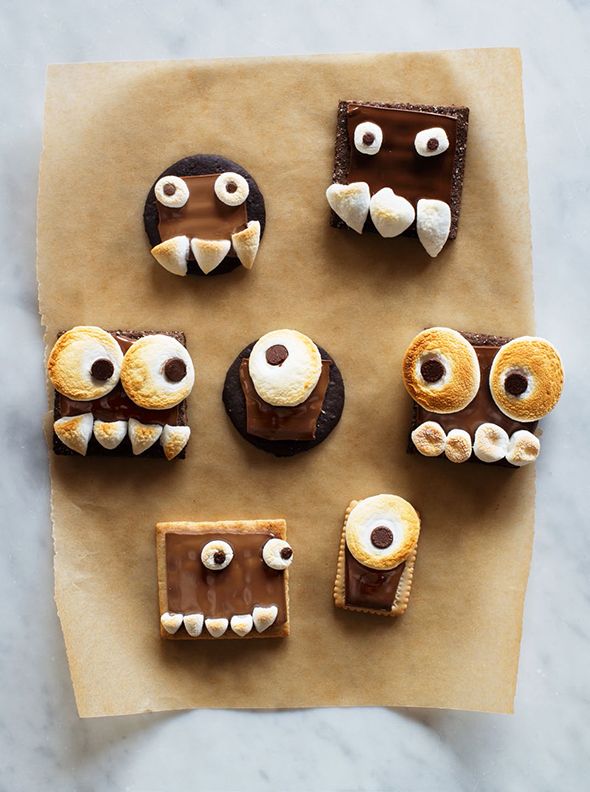 If you're making s'mores for little kids, skip the fancy recipes and go for these super fun DIY Monster S'mores that we found at Say Yes. We thought that they'd make a great Halloween treat (and they do!), but they're also pure fun any time of the year.
Sometimes, when you begin riffing, it's best to start with two known quantities like s'mores and chocolate chip cookies. If these Chocolate Chip Cookie S'mores at Cooking Classy are any indication, it's the right thing to do. Just like putting the two together. Yum.
Related: DIY Hot Chocolate Bombs if you can't get enough chocolate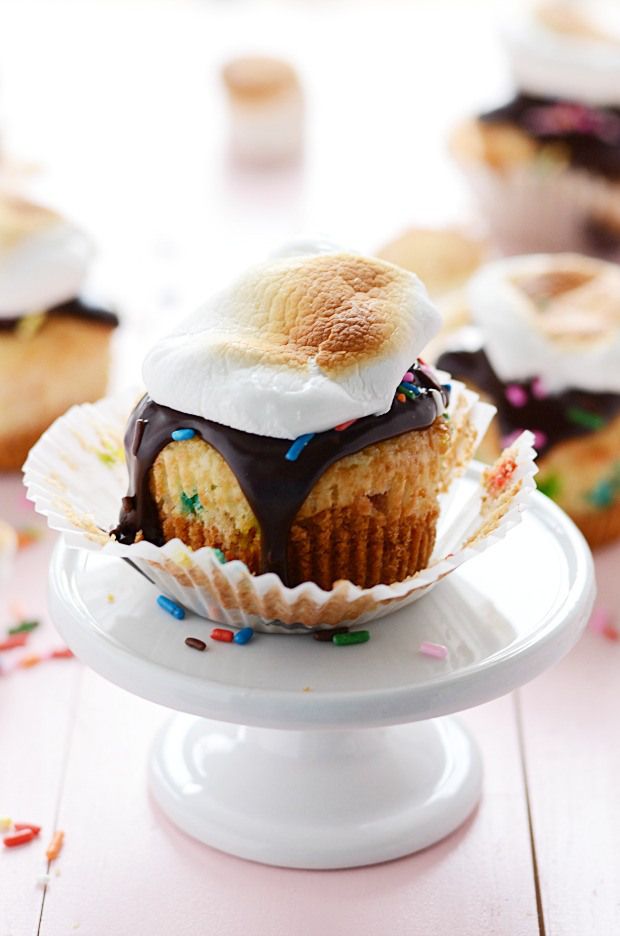 These Funfetti S'mores Cupcakes at Something Swanky have a buttery graham cracker crust topped with fluffy funfetti cake filled with marshmallow creme filling and iced with milk chocolate ganache and a toasted marshmallow. Whoa. If you love the sound of these but are intimidated by the number of elements, consider making them with a store-bought cake mix and skipping the marshmallow creme filling. Or go all out. These seem worth it.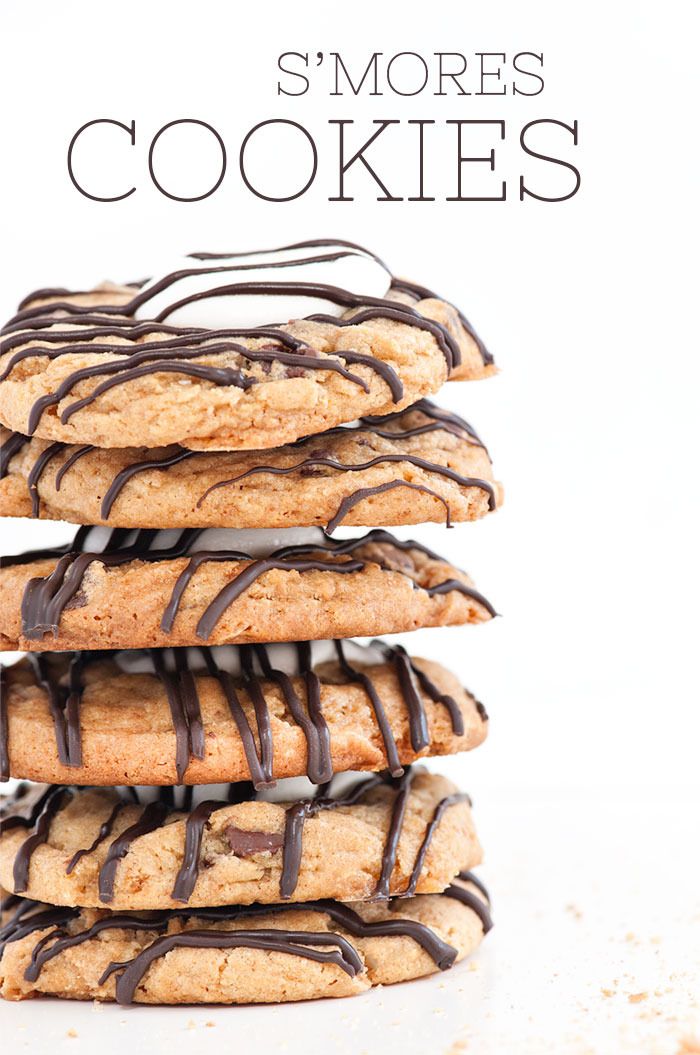 There are many variations of S'mores Cookies, but this one at Sprinkles For Breakfast is particularly appealing, and not just because they are pretty. In fact, the secret ingredient is something you can't see. The dough is chock full of graham cracker crumbs to make sure that a strong s'mores flavor comes through. I love that these aren't a nod to the campfire treat in name alone.
Maybe you really just love to make the OG S'mores, and if so you may also love this S'mores Maker from Williams Sonoma (affiliate). It brings that camping feeling right inside your kitchen without all of the dirt, ash and bugs.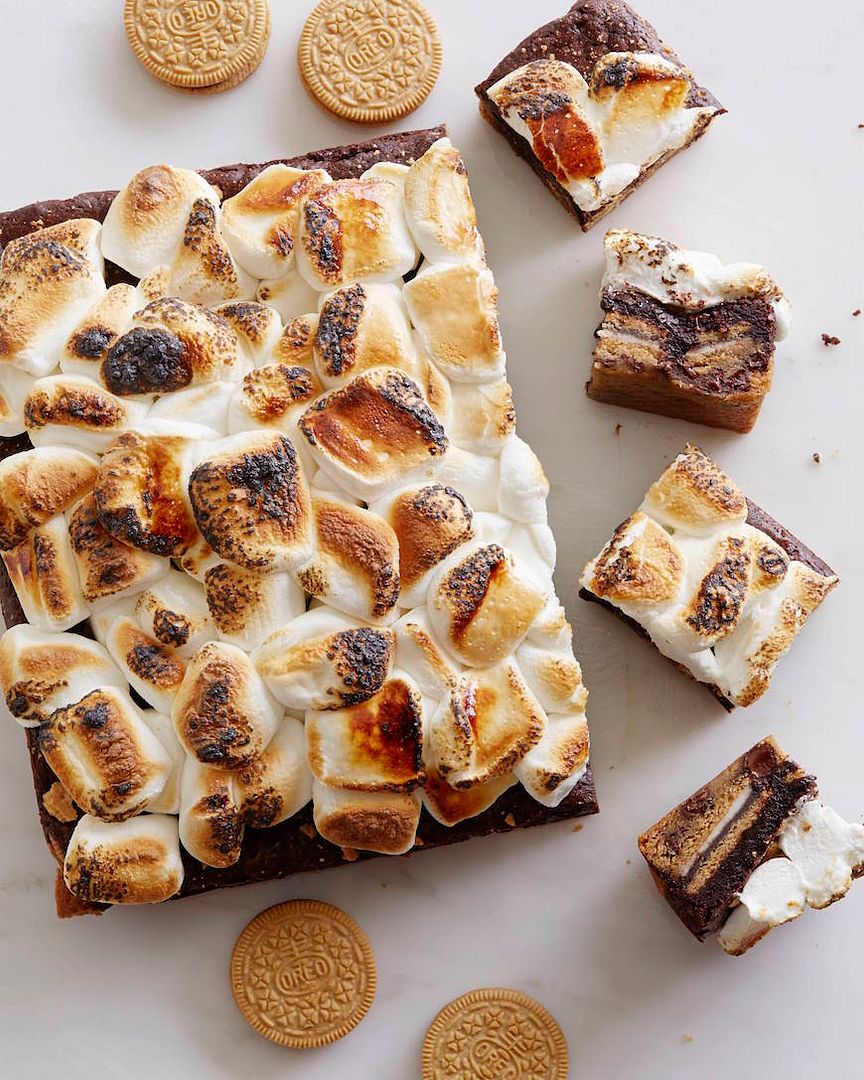 These S'mores Slutty Brownies from What's Gaby Cooking have a layer of cookie dough, a layer of S'more Oreos, and a layer of brownies all topped with toasted marshmallows. Epic.
Related: 10 ways to doctor a boxed brownie mix
I may be a generally healthy eater, but I'm a sucker for anything made with sugary cereals (you know, the kind I won't let my kids eat for breakfast). These S'mores Bars at Gimme Some Oven are a decadent brownie baked on a graham cracker crust and topped with Hershey's bars, Golden Grahams, and mini marshmallows and I cannot wait to make them. I can't think of a more perfect way to get my trashy cereal fix.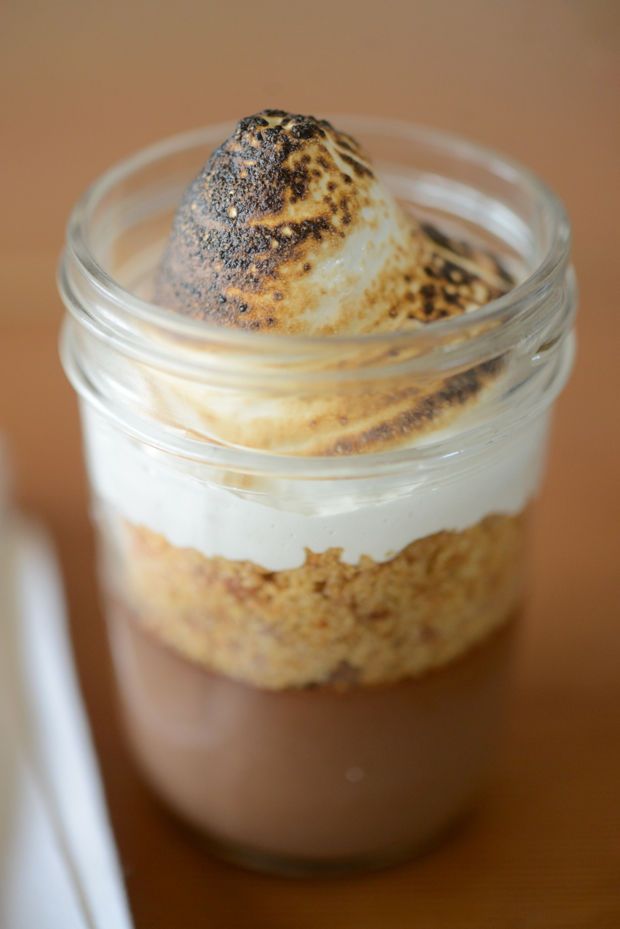 I was intrigued by this recipe for S'mores in a Jar at Cupcakes and Cashmere because, well, look at it. Dessert. In a jar. I'm all over this recipe like a melty marshmallow on graham crackers.
This S'mores Ice Cream Sundae at Handmade Charlotte combines two summer desserts that clearly taste great together. I love that Elizabeth makes toasted marshmallow ice cream by combining toasted, store-bought marshmallow creme with store-bought vanilla ice cream. Pretty genius, especially when topped with graham crumbs, homemade magic shell, and a properly toasted marshmallow.