I'm taco obsessed. I've made Greek-style tacos, jerk chicken tacos, vegan tacos, and not-vegan tacos filled with pork, beef, and fish. If it can be made into a taco, I've served it for dinner. Now I'm bringing the taco party to the morning hours with these breakfast taco recipes.
Also, these taco holders are a must-have if you've got taco lovers in the house!
Updated for 2022
Top Image: Best Breakfast Tacos from A Table Full of Joy and Ultimate Vegan Breakfast Tacos from at Feasting at Home

Related: 12 easy breakfasts your teen can make for themselves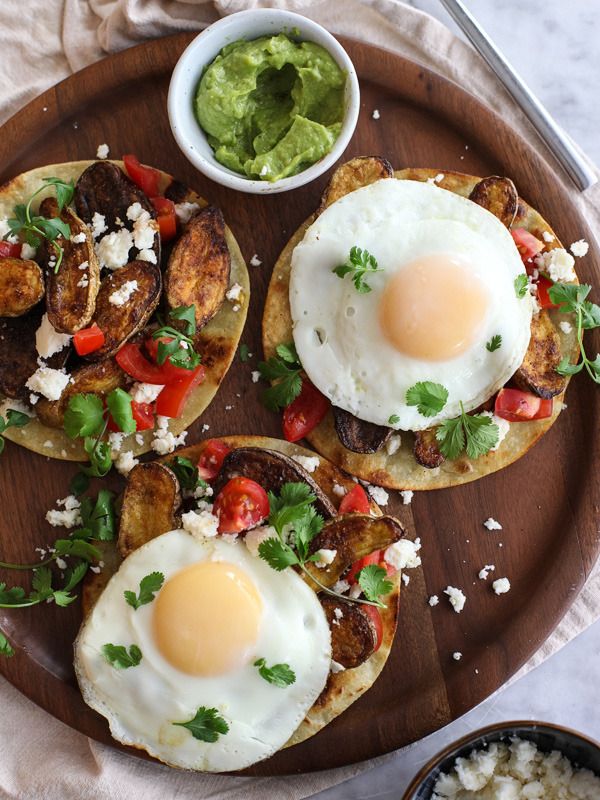 This recipe for Breakfast Tostadas from Foodie Crush is a little bit of a cheat since, well, they are tostadas and not tacos. But, at risk of sounding culinarily insensitive (ha!): Close enough. This recipe is way too delicious not to share. Though found on FoodieCrush, where Heidi cooked and photographed these beauties, the recipe is originally from The New Southwest by Meagan Micozzi of Scarletta Bakes (Amazon affiliate). Meagan is one of my all-time favorite Tex-Mex-inspired recipe developers and, with this dish, you can no-doubt see why.
These gorgeous Ultimate Vegan Breakfast Tacos from Feasting at Home are made with scrambled tofu tossed in savory Mexican spices. Sounds more like lunch to me—which makes this recipe versatile for any time of day—but I love the idea that my family would gobble these up in the morning, too. If yours really will, you have to give this healthy, vegan recipe a try.
Related: Tofu recipes your kids will actually eat
If you haven't discovered mini street taco tortillas, these little guys may change the way you taco from now on. My kids love them because they are "fun", but I love that they are perfect for satisfying both small and big appetites without having a lot of waste. This recipe for the Best Breakfast Tacos from A Table Full of Joy is super simple. I like to pick up a couple of packages of precooked bacon and keep them on the pantry shelf so the kids can quickly make their own tacos before heading out the door.
Related: The safest way to cook bacon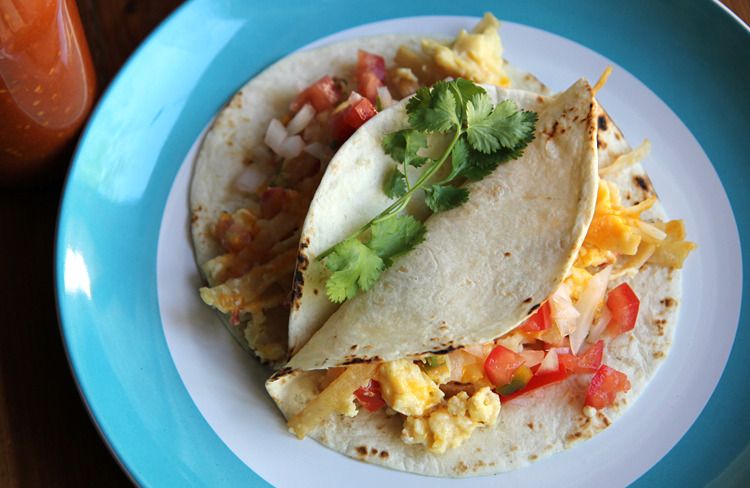 If you don't know what Migas are, get ready to add these Migas Tacos at Hilah Cooking to your meal plan for, oh, tomorrow. Migas are eggs scrambled with leftover bread, tortas, or, in Tex-Mex cuisine, tortilla chips. Hilah adds chopped tomatoes, jalapenos, and onion to hers and sandwiches the whole beautiful mess in tortillas with cheese to make breakfast tacos. Proof that the Austin native knows how to breakfast taco right.
Related: 5 amazing guacamole recipes perfect for your tacos at breakfast, lunch, or dinner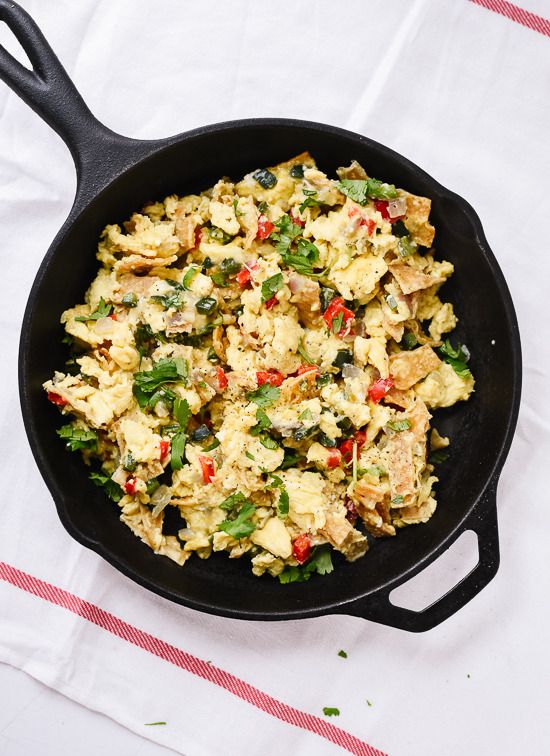 I also love this recipe for Migas and Black Beans at Cookie and Kate. Throw the eggs and beans in warmed soft tortillas and, voila, more Migas breakfast tacos!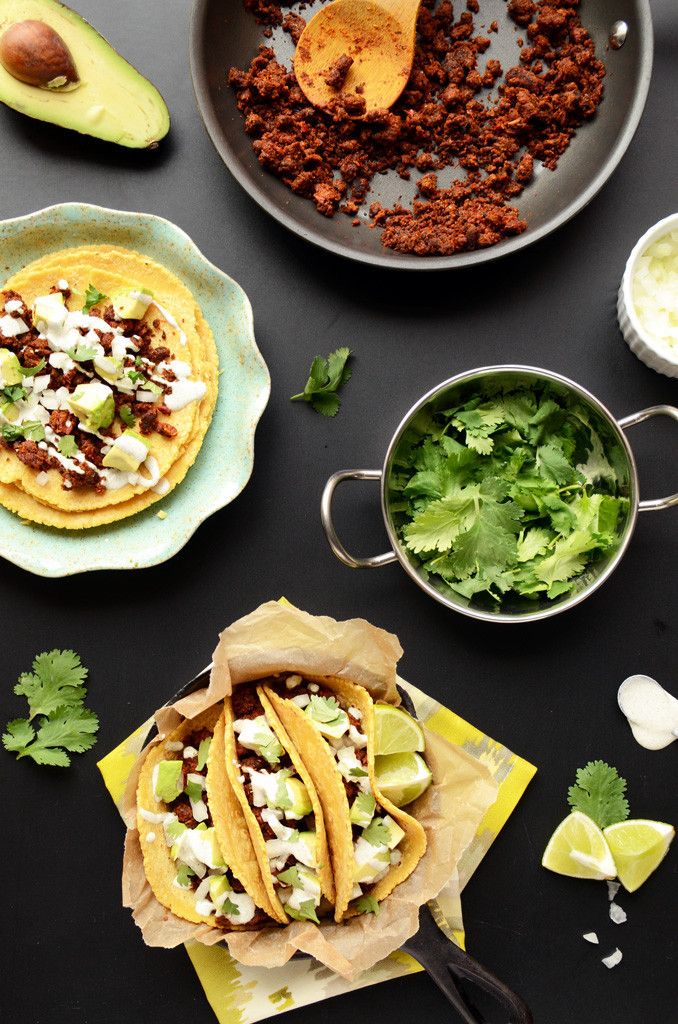 Just because you're vegan doesn't mean you don't also crave eggs and bacon or sausage which is where these Vegan Chorizo Breakfast Tacos at Blissful Basil come in. I love the use of chorizo flavor instead of traditional breakfast sausage, and love even more that this recipe can easily be made with regular chorizo, too. Vegan is great but, what can I say? I'm a carnivore and chorizo is the breakfast sausage of choice in my house. Either way you go, these are delicious.
Related: How to put together a taco bar and other food bar ideas for easy, last-minute entertaining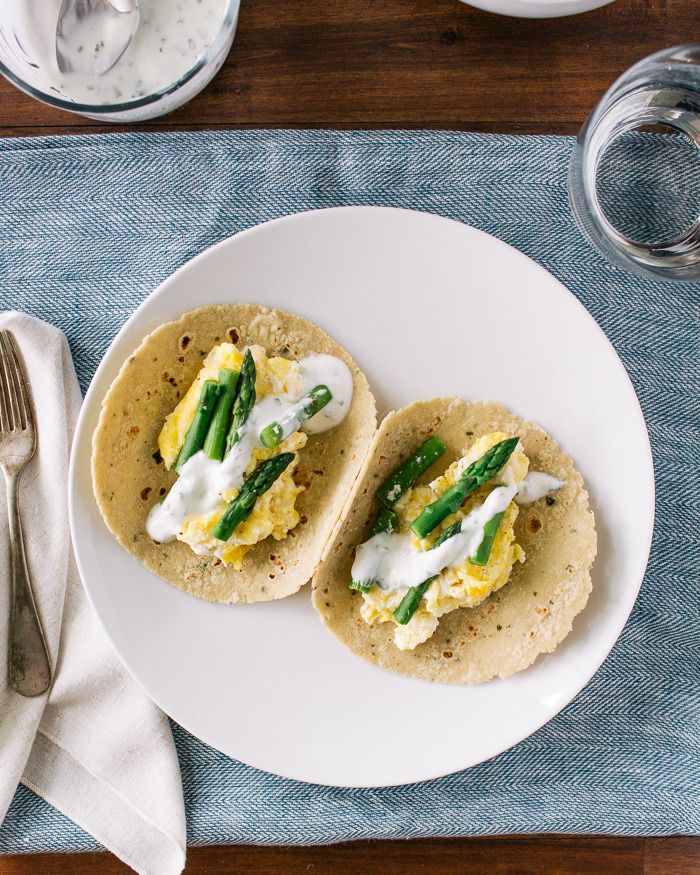 I've kept pretty true to Mexican and Tex-Mex flavors in this roundup, but you can easily get playful. These Ricotta Scrambled Egg and Asparagus Tacos found at A Couple Cooks are elegant and comparatively light—a lovely spring and summer brunch, especially for a special occasion.
Cool Mom Eats is a reward style affiliate.