It's time to start thinking about your meal plan for next week. From crispy Fajita Taquitos to a rainbow noodle salad that the kids will love (and can even help make!), and of course the traditional corned beef for St. Patrick's Day, we've got five weeknight dinners that will get you through the week ahead. So grab a pen, make your shopping list, and stock up before the weekend's over. And if it's easier for you to do that from your inbox, be sure to sign up for our weekly meal plan emails.
Top: Baked Fajita Taquitos at She Likes Food and Rainbow Rice Noodle Salad with Shrimp and Sesame at Simple Bites

Related: The 10 best Instant Pot recipes that we've tried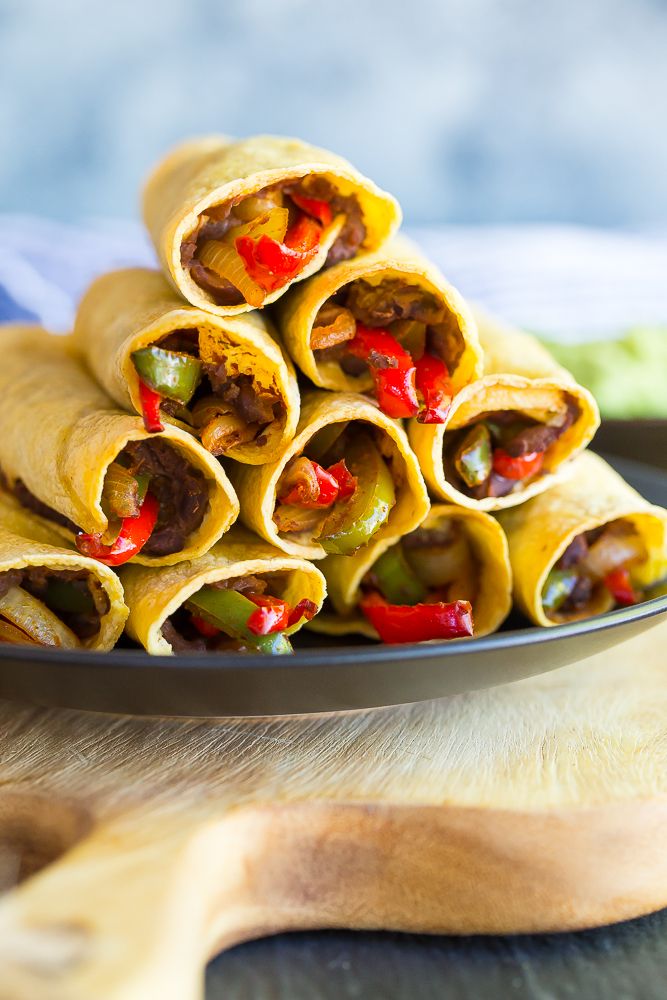 If #MeatlessMonday comes wrapped in a crunchy tortilla, my kids are in. The Baked Fajita Taquitos at She Likes Food are simple business: sautéed onions and peppers, cheese, and refried beans. Amy's makes some tasty, all-natural canned refried beans, which will make cooking this meal dead easy. And it's easily adapted too: You can make this vegan as easily as you can add chicken.
Um, a BLT Rice Bowl with Avocado Lime Dressing? Genius! I'm not sure how I've never thought of making a BLT rice bowl, but I'm glad that Samantha at My Kitchen Love did. Easy, fast, and bacon? This is sure to become a favorite in my house.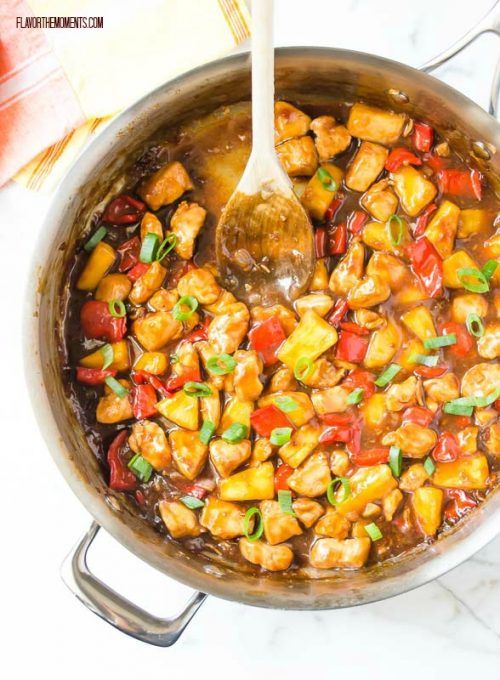 By Wednesday, it's easy to want to pick up the phone and order takeout, but recipes like this Honey Pineapple Chicken Teriyaki Skillet at Flavor the Moments makes it easy (okay, easier) to cook something fresh instead. This 30-minute meal needs nothing more than a side of rice. And if you're feeling springy — and you want to add some green — you can easily throw green beans or asparagus into the skillet as well.
Related: 7 tips to make prepping family dinners faster and easier.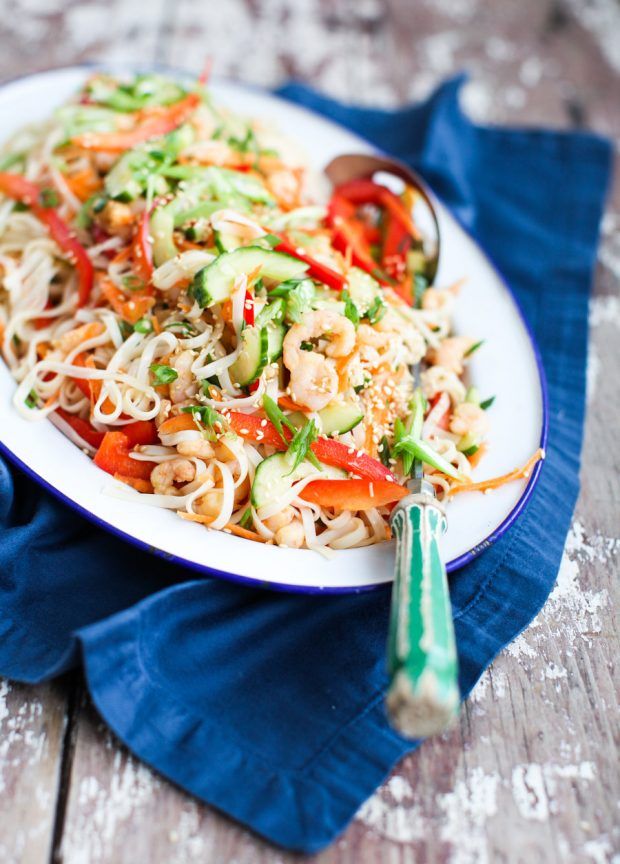 This colorful, light Rainbow Rice Noodle Salad with Shrimp and Sesame at Simple Bites looks like the kind of recipe I can keep in heavy rotation. It's packed with fresh vegg — and the kind that I always have on hand to help with school lunches — and my favorite quick-cook protein, shrimp. Aimee also gives great tips on how to pick the best shrimp. Throw some nutrient-dense avocado in the mix, and you have a seriously tasty and nutritious dinner that can be enjoyed all spring and summer long.
Friday is March 17th, also known as the one day of the year we eat corned beef. This Corned Beef and Cabbage in the Instant Pot from Damn Delicious requires no intensive prep work—which is perfect for a Friday night. Just wash your hands, peel and chop your veggies, and then put it all in the Instant Pot and go. And if you are not on team corned beef, we have 12 other delicious dinner ideas to help you celebrate St. Patrick's Day.
Also, I have my eye on this whisper quiet Instant Pot from our affiliate Amazon. If you have this version, send me a message on our FB Recipe Rescue group and let me know how you like it!