Father's Day will be here before you know it and, of course, we think gourmet gifts are a great way to go. Whether he's a serious foodie, home cook, weekend barbecue warrior, or just a dude who loves eating, we have so many ideas, that we hope you'll find one that's just perfect for a special dad on your list. Because, well, you know what they say about the way to a man's heart.
Well, that and a handwritten card. It is Father's Day after all.
Related: The 2015 Cool Mom Picks Father's Day gift guide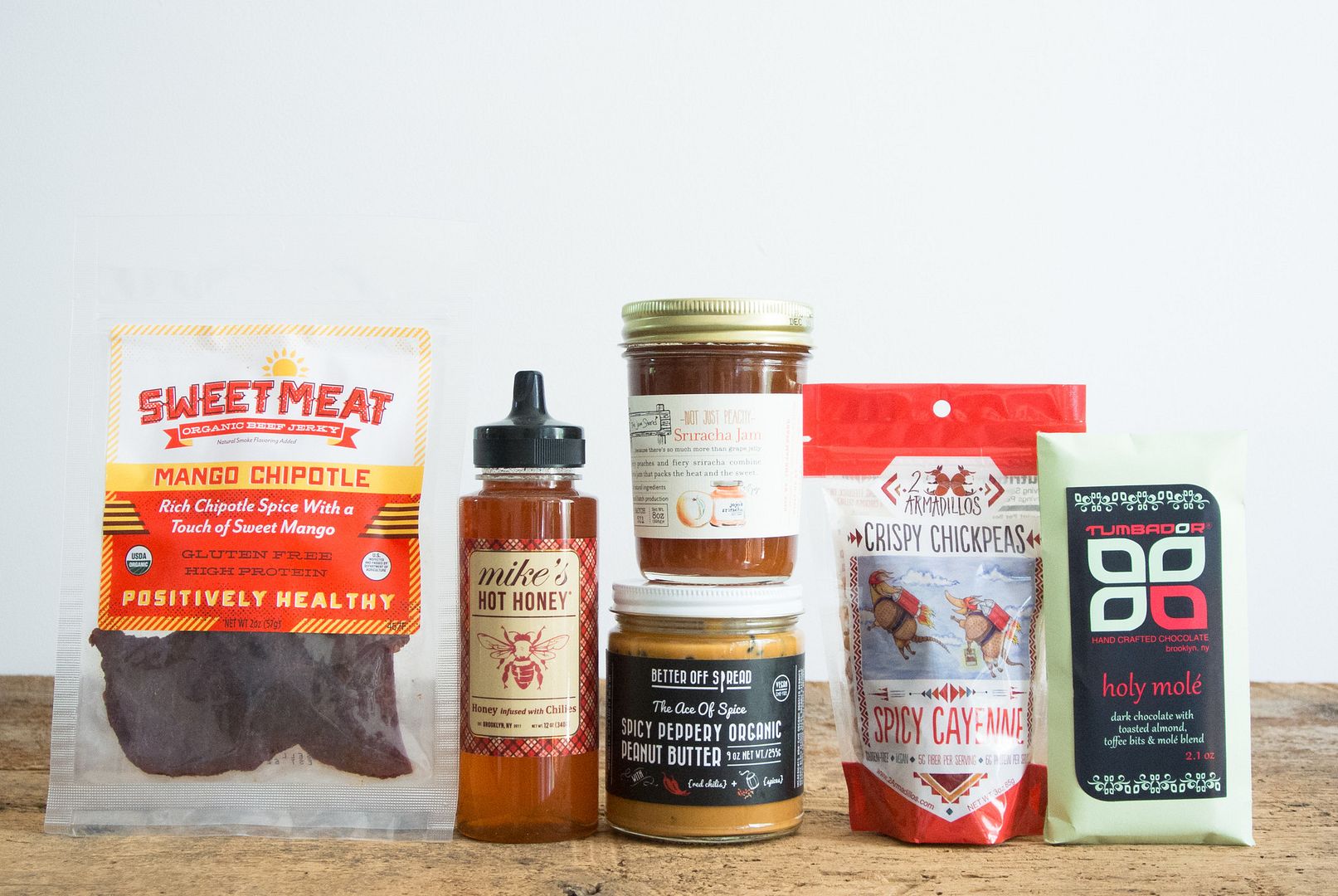 Farm To People is one of our new favorite online specialty markets that's all about celebrating local, small-batch makers and their original food products. They have a huge selection of Father's Day gift ideas with something for everyone, from the dad with a sweet tooth to the one who likes everything spicy. The tasting box subscriptions are a splurge, but it's hard to beat themed boxes featuring handpicked artisanal goodies arriving at his doorstep for 3 to 12 months. Nice.
(Prices vary, Farm To People)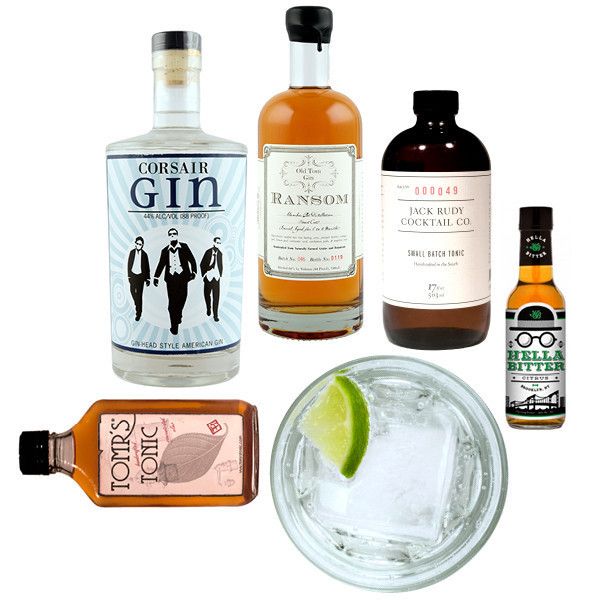 MOUTH is another favorite online marketplace for indie food goods, plus an amazing selection of rare wines and spirits. If that's up his alley, I think so many of them would make an awesome Father's Day gift. (I'm looking at you Green Absinthe.) If you want more than a bottle of booze, be sure to look at their beautifully curated gift collections. I know my dad would love The Perfect Gin and Tonic set, shown here.(Prices vary, Mouth)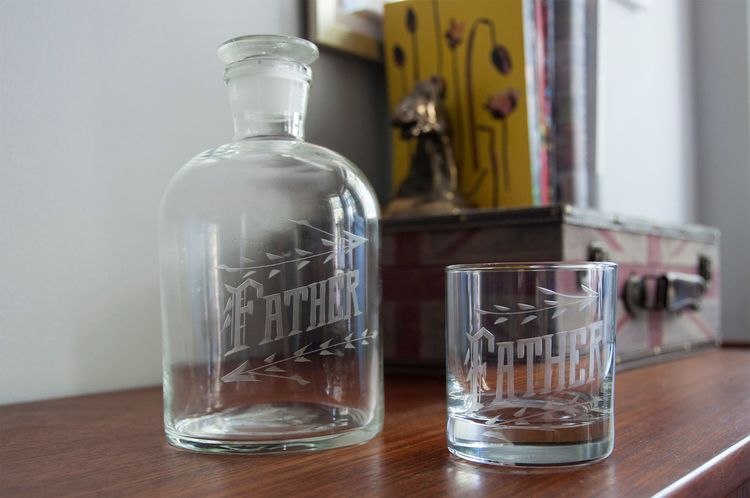 If the dad in your life likes his booze Mad Men–style, check out the chic Father Decanter Set at Love & Victory. This piece is elegant enough to be on display, but rock-and-roll enough so that dad doesn't feel like stodgy old man. Unless, of course, stodgy old man is what he's going for. Then this works, too.
($78, Love & Victory)
Related: 12 of the coolest personalized Father's Day Gifts.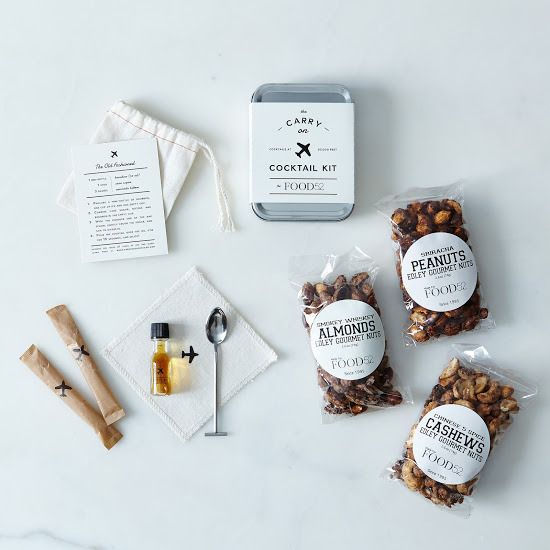 If you know a gourmet loving dad who's a frequent traveler, upgrade him from those bags of free peanuts on the plane. This Carry-On Cocktail Kit with Spiced Travel Nuts includes Coconut Curry Peanuts, Spiced Cocoa Peanuts, Coffee Stout Cashews, and other delicious cocktail nuts. Plus everything you need to mix your own Old Fashioned in style at 30,000 feet—even if flying coach. With the included muddler, sugar, and bitters or tonic (carry-on size, of course), Dad can turn a regular old bourbon he orders from the flight attendant into a cocktail fit for a platinum-status flyer.
($39, Food52)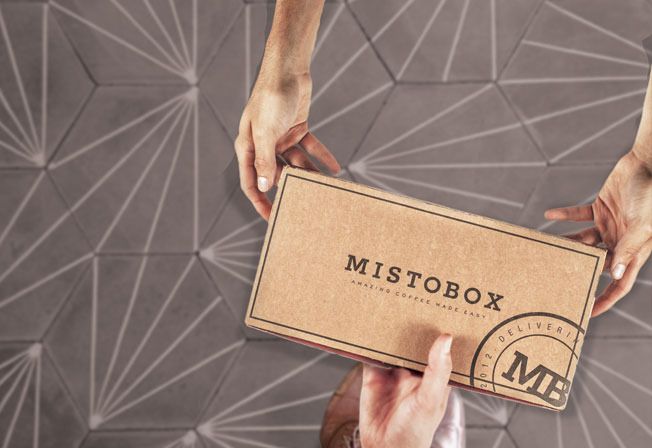 Is the dad you're shopping for more of a coffee drinker than cocktail sipper, then a Mistobox coffee subscription may be in order. This awesome service delivers amazingly fresh, dated whole bean coffee that arrives within three days of roasting. The beans that are sent are based on the subscriber's taste profile, so if you know your gift recipient's coffee tastes like you know your own, you can personalize his profile. Otherwise have him take the quiz himself as part of his Father's Day fun.
($15.99, Mistobox)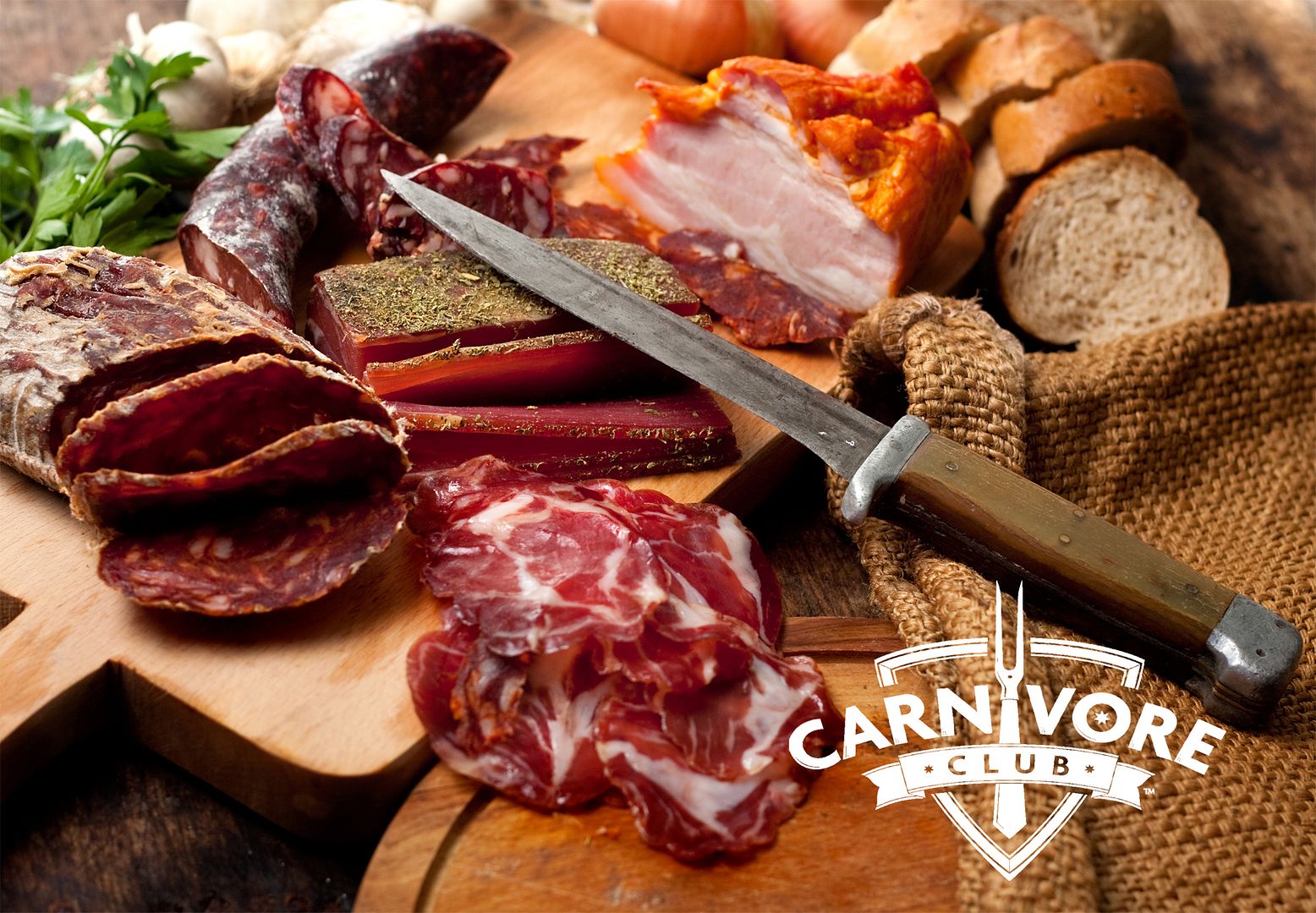 Okay, so we know meats and men are kind of a cliche. But for good reason. If a dad on your Father's Day gift list is a meat lover, you have to check out the Carnivore Club, a cured-meats-of-the-month club featuring artisanal products from around the world. Each month, club members receive 4-6 meats from top-notch producers who insist on humane practices, locally sourced ingredients, and lots of other good stuff. You can choose regular deliveries or just get a one-time box. Check out their Father's Day gifts or go straight to signing him up for a monthly delivery of cured meats.
($50-85, Carnivore Club)
Related: The coolest Father's Day gift ideas for Grandpas.
Another Father's day cliche: Grilling gifts. But come on, there aren't that many dads (or moms for that matter) who aren't thrilled when summer hits and we can all take to a little al fresco cooking. If he's set on tools, check out the GrillTimer, a great-looking BBQ timer wristwatch made especially for those folks who were born to grill. (Is there such a thing? Sure, why not.) The design of this timepiece is so thoughtful, it's not wonder its Kickstarter campaign just finished successfully. But you can still order one, as long as you're okay with an IOU on Father's Day. Maybe in a card complete with a gift card for his favorite local butcher.  ($50, GrillTimer Kickstarter)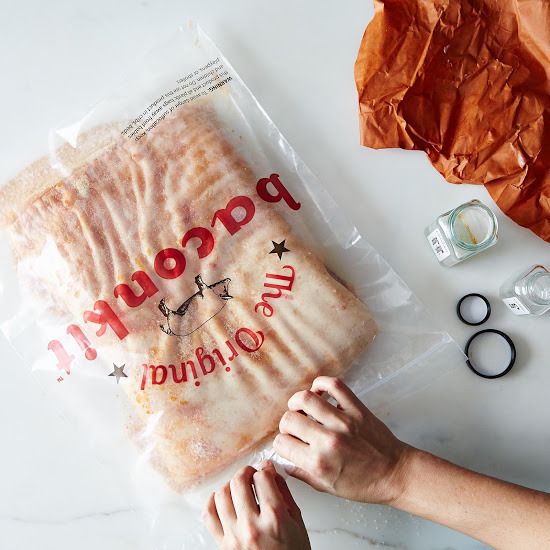 Unapologetically carnivorous dads who also love a good kitchen project will love this DIY Original Bacon Kit that, let's be honest, yields spoils for all. A gift for him that becomes a gift for the family? Yep, we like that.
($23, Food52)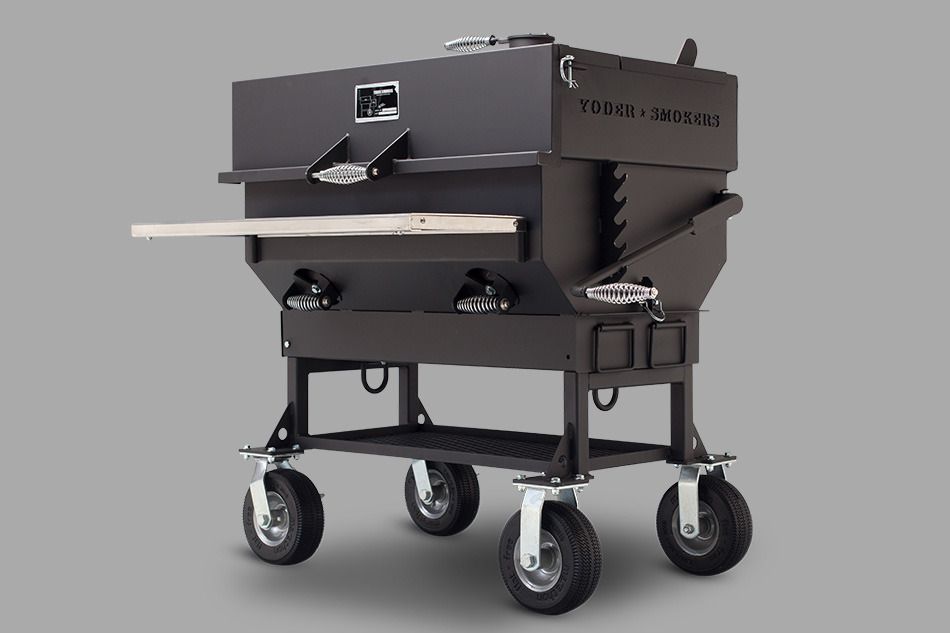 If Dad is a hardcore grill or pit master and you have the means and inclination to spoil him big time — like maybe he's been your pinch-babysitter every weekend for the past year? — a Yoder Smoker might be just the right splurge to say thanks on Father's Day. Yoder makes US-made charcoal, pellet, offset, ceramic, and vertical competition grade barbecue grills that run start at $899. And it only goes up from there. Like, as much as some of us have paid for our cars.  Yeah, he better be a really really really awesome dad.
(Prices vary, All Things Barbecue)
Bacon, burgers, steak—we get it. Dads like meat. But not all dads. For them, fly in the face of the Father's Day gift stereotypes and buy him this hilarious Kale varsity tee-shirt so he can root for his favorite leafy green with his chest. It's definitely a way to stand out from the other dads at the gym or in the school pick-up line. Unless, of course, he lives in Portland. Or Brooklyn. Ha.  ($24, BustedTees)
Related: 17 very, very cool Father's Day gifts under $25.
If he scoffs at the beers you find on the supermarket shelf, Noble Brewer is a super cool beer club from folks who taste test the best recipes from their community of award-winning home brewers and produce a limited run of the top craft beers quarterly. They are then delivered to every Noble Brewer member, giving them access to unique ales, stouts, and lagers not available anywhere else. Every member also has the opportunity to share their own home brew for consideration, but just drinking someone else's is totally allowed
($53.99-59.99, Noble Brewer; be sure that they ship to your state.)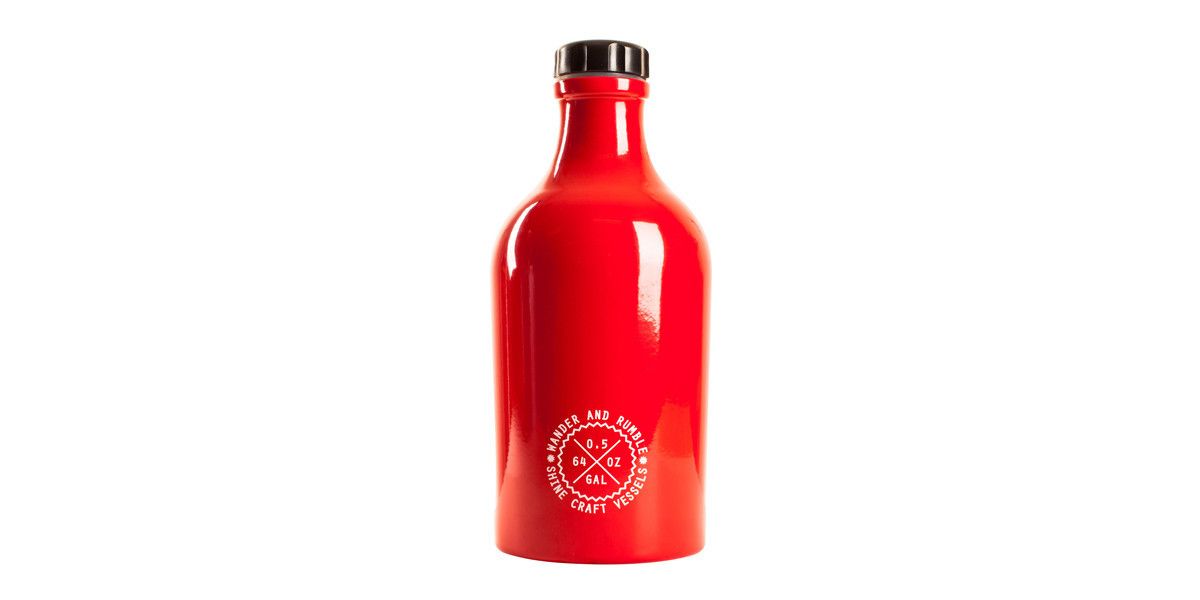 Some dads may not care where their brew comes from or if it's an indie, craft, or artisanal recipe. They just want their favorite beer, whatever that may be, fresh and ready to go. If this sounds like a dad in your life, these good-looking growlers from Shine Craft Vessel Co. will keep beer fresh for a month if unopened. And they'll make him look stylish, too — which he also may not care about. But hey, that may be kind of a gift for you, too.
($59.99, Shine Craft Vessel Co.)
Aprons are no longer a housewife relic of the 1950's thanks, in part, to Hedley and Bennett, trend-setting apron makers who have taken the chef world by storm. And yes, we just said "trend-setting apron makers." Luckily, these utilitarian-chic aprons are also available to home cooks. Beautifully designed, made in the U.S.A, and as durable as a cast iron pan, Hedley and Bennett have somehow managed to make the much maligned apron envy-worthy. So, be warned: If you buy one for the dad in your life who loves to cook, you may end up wanting one for yourself, too.
($70-135, Hedley and Bennett)