If you've got grilling on the brain for family dinners, Father's Day or summer entertaining overall — because who doesn't, really — we've gone through our archives over the years to pull together enough summer grilling ideas to get you through every weekend of summer, and beyond. Hey, nothing wrong with grilling on a Monday or Tuesday night too, right? Ah, summer.
Pro tip: This eco-friendly portable charcoal grilling system is amazing, and definitely worth the price if you're headed out camping this summer.
(Top photo: Sliders with Beer Glazed Onions and Brie from The Brewer and The Baker)
*5 mouthwatering burger recipes for summer grilling beyond beef Veggie Burgers, Lamb Burgers, Salmon Burgers, Chicken Burgers…we've got you covered!
*10 summer camping recipes so good, you may never go back to the oven Perfect for any open flame, whether it's in an actual grill or not. And don't miss that Campfire Skillet S'mores recipe because…yum.
*6 killer hot dog recipes to spice up summer So many great ideas from fun adults-only toppings, to crowd-pleasing kid fare. These gourmet hot dog recipes including a Buffalo Chicken Dog, Mexican Dog and Beerwurst Dog from the Crave Gallery.
*7 sizzling summer burger recipes From the classic to a Thai Turkey Burger, tons of inspiration. In fact, try one each day for a week. (We totally could.)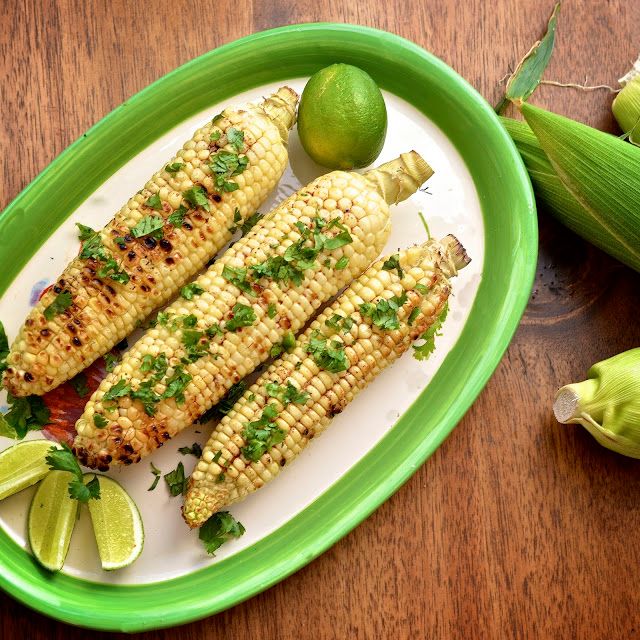 *8 of the best summer grilling recipes beyond burgers like this Grilled Corn with Ancho Butter and Lime recipe from Virtually Homemade. Grilling isn't just for main dishes, right?
*9 cheesetastic grilled cheese recipes Yes, grilled cheese! It is by definition grilled, right? Perfect for the kids or the vegetarians and often overlooked when you're firing up the barbecue.
Happy grilling, everyone! And hey, if you're an Instagrammer, share your favorite grilled goodies with us. We're @CoolMomEats and we looooove seeing what real parents are cooking.