Now that I'm a grown-up, i.e., responsible for making holidays awesome for my kids, I've found that the (ahem) b-level holidays like Labor Day are quickly becoming my favorites. There's no pressure to shop and decorate. Instead, we just hang out with friends and family, which is the best. And we still eat amazing food. Can't beat that.
So, with Labor Day coming up soon — can you believe it? — I've been looking for easy, make-ahead appetizers that I can prepare early in the day and pop in the oven when friends come over. Together, these are filling enough to skip the entree, so we'll pick on these tasty bites while hanging around the fire pit with festive drinks. Sounds perfect to me.
Related: Over 40 summer grilling recipes—more than you can shake a pair of tongs at.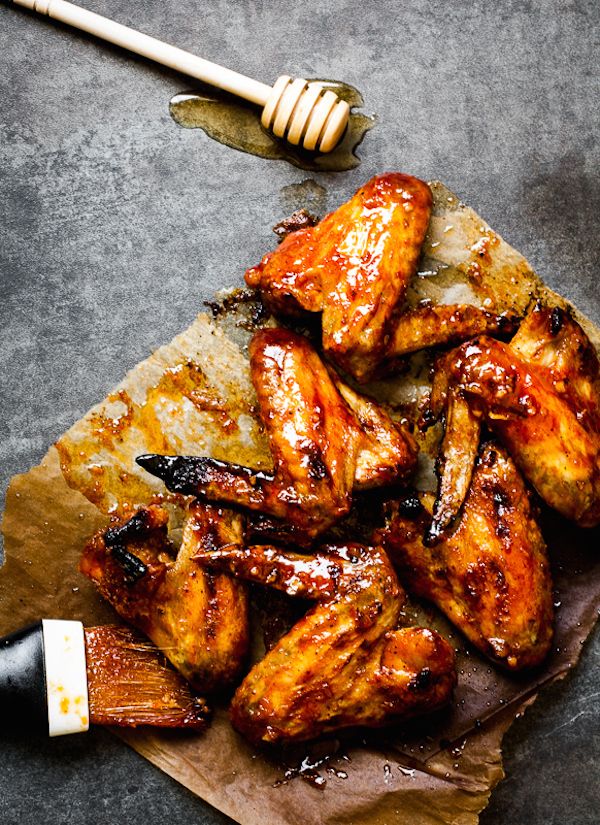 Prepare the sweet heat glaze for these Honey Sriracha Chicken Wings at Thyme to Eat a day before your party. Then throw your chicken in the oven right before your guests arrive and coat them in this sticky goodness. Super important: don't forget the napkins. These will be a delicious mess.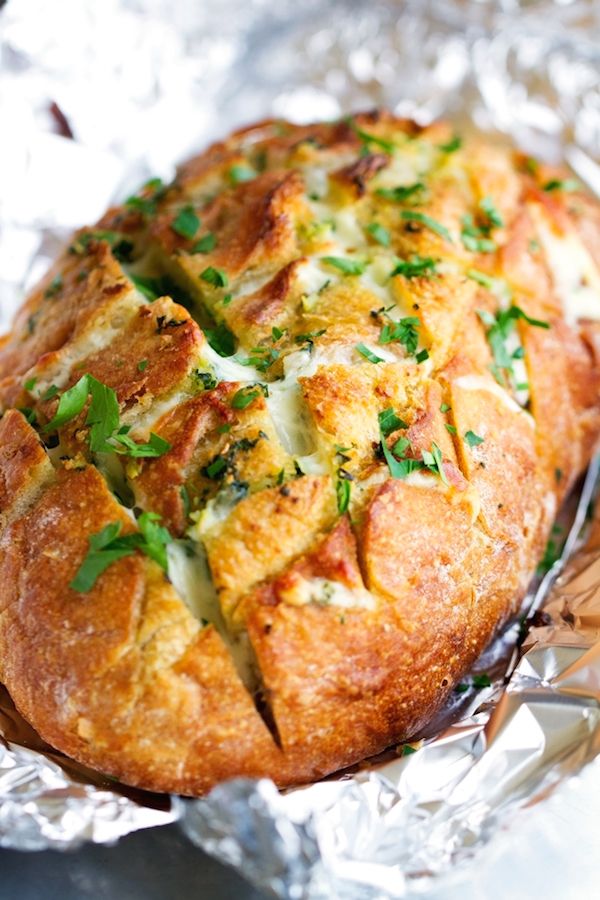 I will be making this Cheesy Garlic Pull-Apart Bread at my next party, because yum. Follow the directions at Little Spice Jar the night before and let the bread soak up that garlicky goodness. Then wrap it in foil and heat it up at the last minute. So easy.
Related: 7 to-die-for Super Bowl dip recipes for the win. Even if your team loses.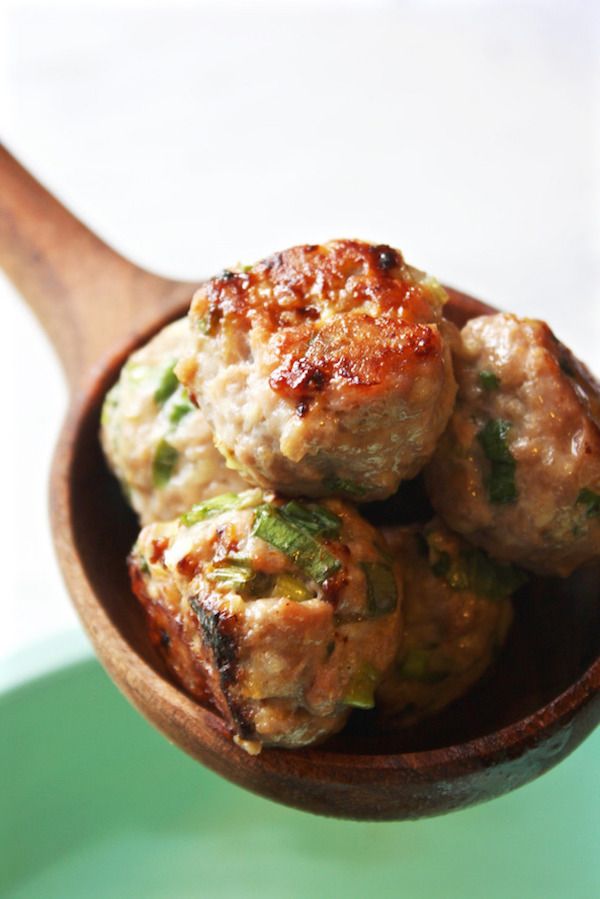 This recipe for Thai Meatball Lettuce Wraps at The Garlic Diaries looks so, so good. But, if pulling together the ingredients for the lettuce wraps is too much while you're trying to get everything else ready for your cookout, just cook the meatballs (you can make them ahead of time) and serve them on cute skewers.
Hummus = easy. Plus, it stores really well in the fridge for a day or two, so you can make some ahead of time. The day of your party — even early that morning — slice red peppers and cucumber. At the very last minute, warm pita bread. All together, you'll have quite a spread. If you want to get really fancy, add roasted tomatoes and mozzarella cheese to make this Cheesy Margarita Pizza Hummus from Half Baked Harvest. Whoa.
Related: 4 easy BBQ sauce recipes you can whip up at the last minute. Yes, even for today's cookout.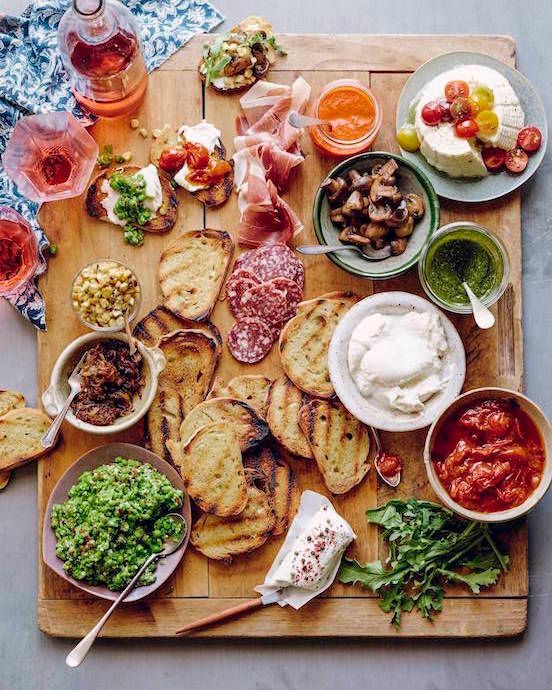 No-cook dishes are always a good idea when your'e entertaining, because you just have to arrange everything on a pretty tray and let your guests fix their own. My kids always want to be in charge of this, which means all I have to do is shop. For inspiration, check out the bruschetta bar that we found earlier this summer at What's Gaby Cooking? Meats, cheeses, sauces, and toasted bread. Mmm.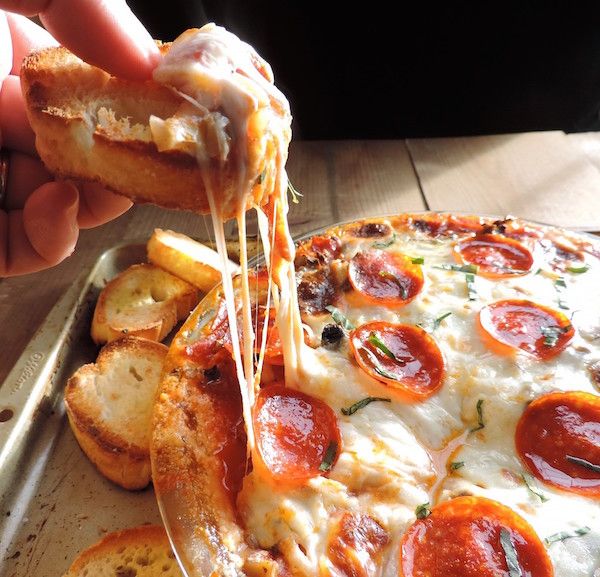 Sometimes you just need a big bowl of cheesy, melty yum on your kitchen counter, if for no other reason than to keep the kids happy. We've been drooling over this Pizza Dip (above & top) from Smell Good Kitchen since the Super Bowl. I like to look at it as a low-carb alternative to pizza. Healthy, right?