When it comes to packing school lunch, the trickiest part is packing vegetables that the kids will eat, and not just cucumber wheels day after day. We found 7 creative ways to pack vegetables for school lunch so that they have high lunchbox appeal. While there are never guarantees when it comes to kids and veggies, these ideas help give peas a chance. And other vegetables, too, of course.
Related: 6 exciting ways to pack fruit for school lunch.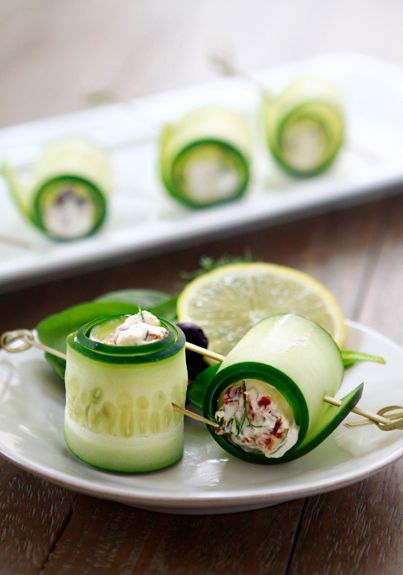 Kid-friendly cucumber is always a great substitute for bread and a good way to sneak in some veggies in a fun way. These Cucumber Feta Rolls at Good Life Eats look super tasty and, if the kids don't like them, you at least have a great party appetizer recipe in your repertoire!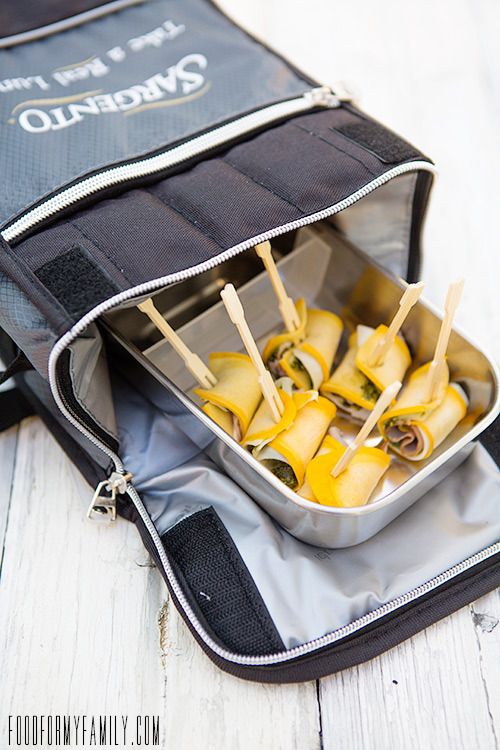 I like the Squash Pesto Cheese Rolls that I found at Food For My Family, which are a fabulously novel way to use summer squash. Shaina includes deli ham in this recipe, but you can easily skip it. Either way, these make a gluten-free school lunch main, too.
Related: 2 weeks of gluten-free school lunch recipes, with inspiration for plenty more.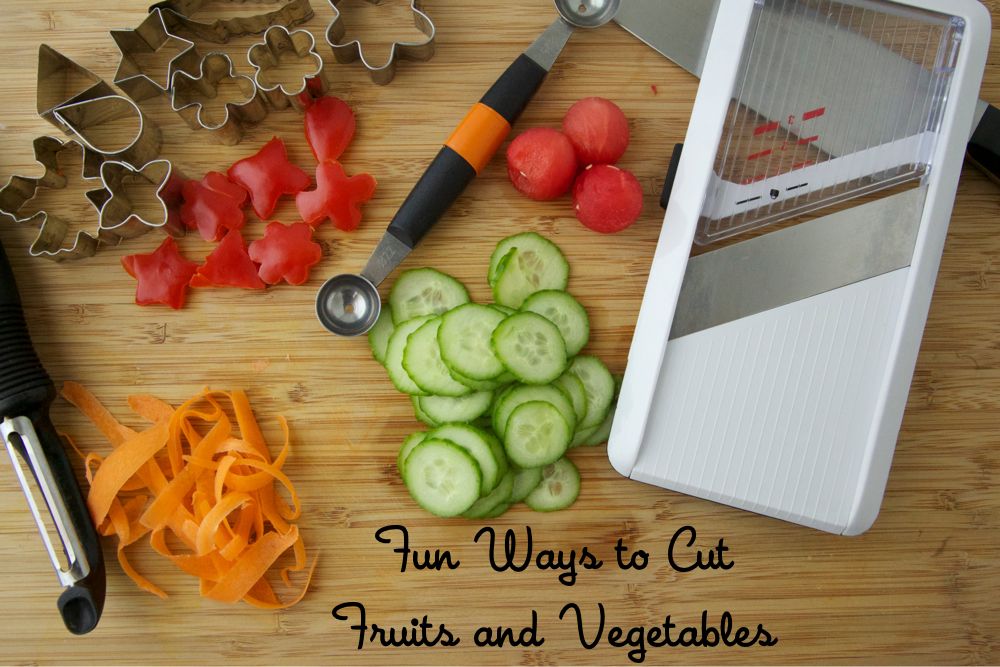 Sometimes the best way to pack veggies with high lunchbox appeal, is the easiest: simply cut them in creative, fun ways. It seems like a small thing—and, thankfully, these ideas for ways to cut vegetables at Weelicious (also at top) are quick and easy—but a good reminder that novel presentation will do wonders.
Our kids in fact like carrots when they're shredded into a little ball of carrot strips. Takes about 10 seconds.
Kids like everything on sticks, right? So try veggie skewers for lunch boxes which are very school lunch friendly in both form and quantity. You can alternate any of your child's favorites, but I like this cute idea from Skinny Taste, featuring a cherry tomato, ham, cheese, and if you have the inclination, a cuke cut like a heart. Check her site for more fun ideas.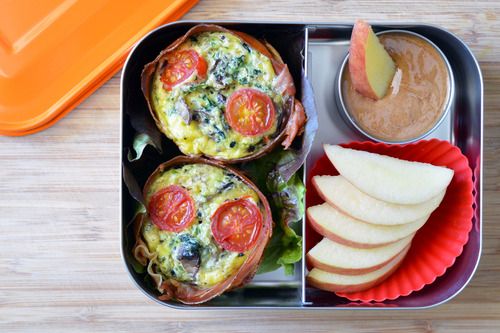 You've seen mini frittatas before, but if you're the type who's all about make-ahead when it comes to lunches, these Proscuitto-Wrapped Mini Frittata Muffins at Nom Nom Paleo look great because, well, proscuitto! They're also filled with spinach and cherry tomato, but you can add whatever veggies your kids are most likely to eat or skip the meat. Make them on Sunday and store them tightly in the fridge for the week to pack veggies into an appealing main. Two birds, one stone.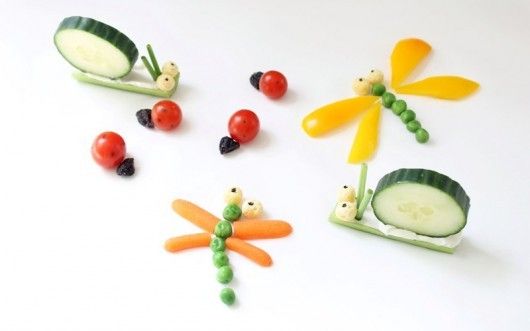 These fun vegetable bugs that we found at The Decorated Cookie while looking for bento ideas are crazy adorable, if not the world's easiest. (Hey, it's no shredding carrots.) I will be honest though, if you want the pieces to stay together, use lots of cream cheese or other spread and pack them tight, maybe over a bed of rice. Let me know if they actually work in your kids' lunchboxes or if it's a more cute back to school snack.
Related: 9 bento box art ideas so easy anyone can do them. Even you. (Even me.)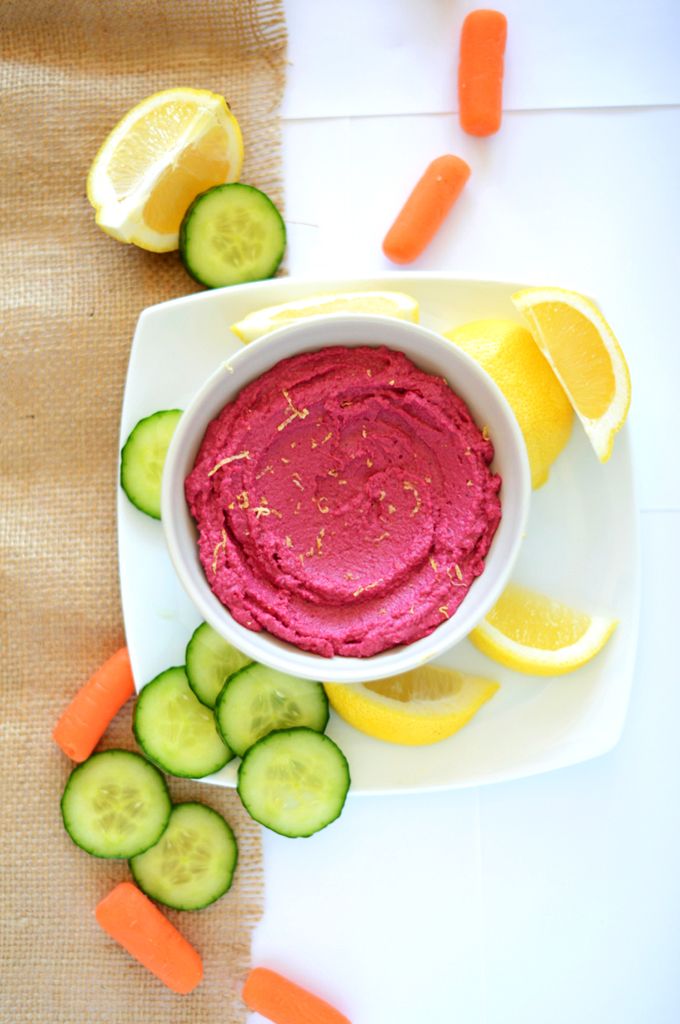 Sometimes, the easiest way to serve veggies is to blend them into other favorite food, and this pretty pink Roasted Beet Hummus at Minimalist Baker is perfect for school bentos. Some call it hiding vegetables—you can certainly opt not to mention the beets—but, in my house, the change in color and texture actually adds appeal. My kids know there is beet inside, and whether it's the awesome pink color or delicious taste, they eat it anyway.