Rosh Hashanah, the Jewish new year, begins tomorrow evening and, as with so many holidays across so many cultures, it brings with it delicious food traditions. If you're celebrating this year, we hope you'll whip up these Rosh Hashanah recipes—our dream holiday menu—and, if you don't celebrate, we still hope you'll whip up this meal. It's a lovely dinner fit for any casual fall gathering.
Appetizer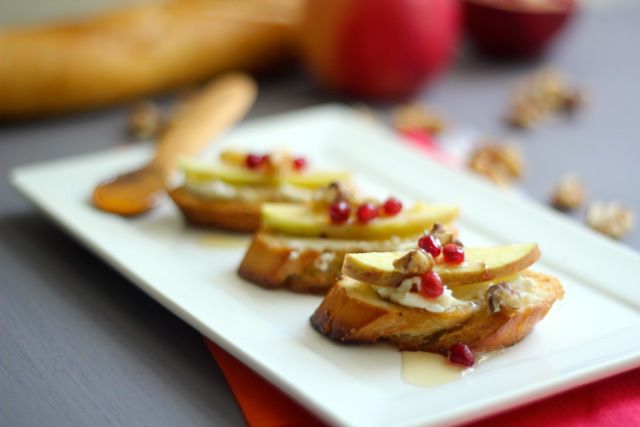 Honey and apples are traditional Rosh Hashanah foods meant to represent a sweet new year. Amy at What Jew Wanna Eat uses both to make a simple, delicious appetizer, Apple, Honey, and Goat Cheese Crostini. These bites are the perfect way to start a fall meal.
Salad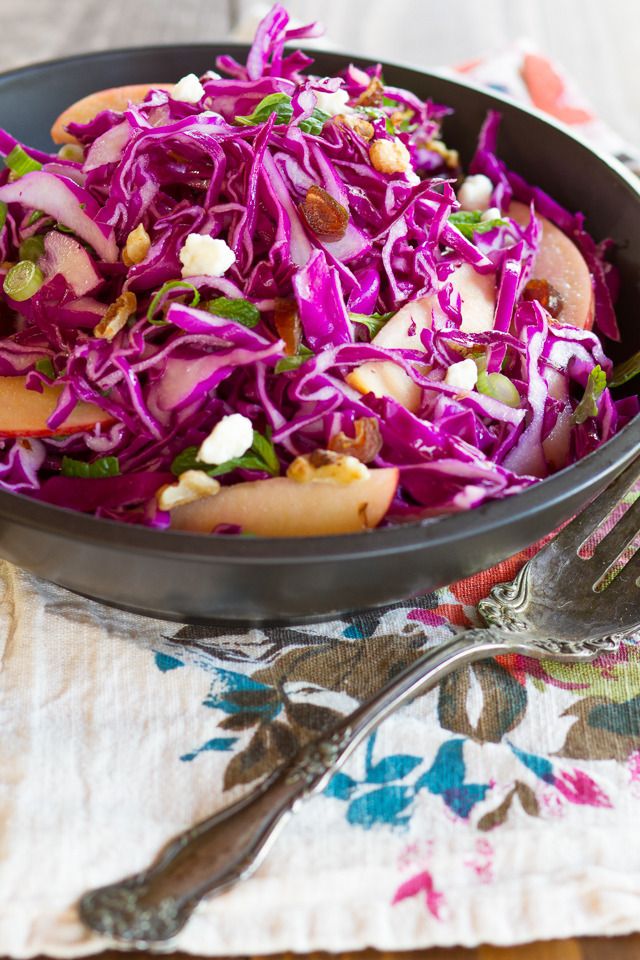 This very laid back Red Cabbage Apple Salad at Tori Avery pairs traditional apples with walnuts and blue cheese, a delicious combination of ingredients. Also, since the leafy part is cabbage and not delicate lettuce, you can make this ahead and, if you like your slaw a little soft, you can even dress it ahead of time. Either way, it's a tasty accompaniment to any simple roast meats or yummy stuffed cabbage.
Main
Speaking of yummy stuffed cabbage, check out this mouthwatering Beef-Stuffed Cabbage Rolls recipe at Saveur. I'll be honest: Making stuffed cabbage is always a little bit of a production but, once you get the leaves steamed and stuffed, your oven does the rest.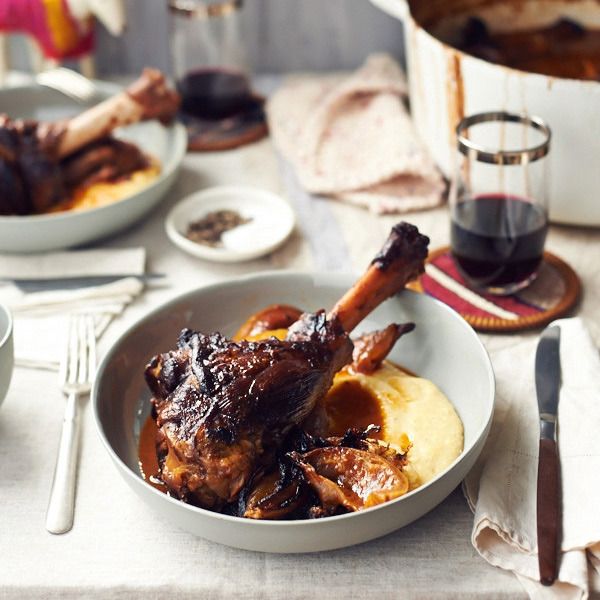 If you want something just as festive, but a little more hands off, try these Braised Lamb Shanks and Melted Onions that we spied at Anthology Magazine. These look fancy—and are!—but don't require much more than browning the meat and then sticking the shanks in the oven, especially if you skip the melted onions. They look amazing, but the shanks will surely be delicious without them, too.
Dessert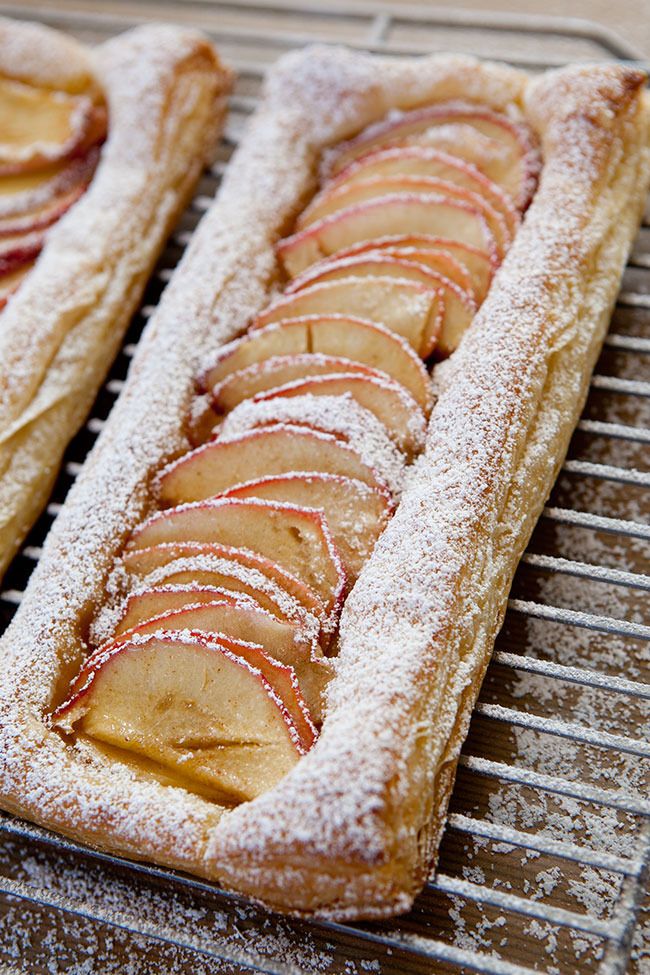 When you have apples and honey to work with, dessert ideas are abundant. Given that we want to keep things easy breezy, this Easiest Apple Tart at See and Savour rises to the top of the list. It doesn't get more simple than puff pastry (from the freezer section of your grocery store!) and apple slices tossed with a few simple ingredients. And, man, is it delicious.holidayh